Today it is my pleasure to Welcome author
Michelle Dayton
to HJ!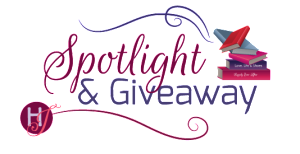 Hi Michelle and welcome to HJ! We're so excited to chat with you about your new release, Quick Fall!

Hello there!

Tell us about the book with this fun little challenge using the title of the book: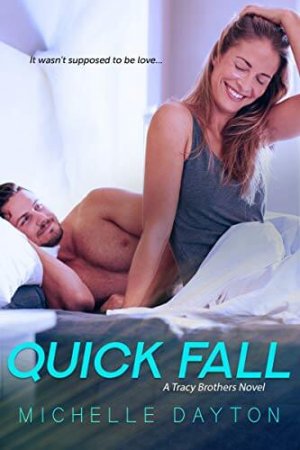 Quick Fall is the love story of Justin & Maddy. To the world, this looks like an "opposites attract" romance because Justin is the quintessential man-about-town, a player who never intends to settle down and Maddy is a single mom who owns her own business. You'd think that two characters with such different lifestyles wouldn't actually make sense outside of the bedroom. I liked playing with that dynamic because they're NOT actually 'opposites'.
What's your favorite line(s) from the book?:
(this is when Justin finally acknowledges to himself that he has a huge thing for Maddy and he's so uncomfortable I find it funny)
She grinned at him over her shoulder as she sashayed back out to the grill, and Justin dropped his phone. Stop spazzing out. This isn't a date. It was a thank you for picking up her kid, pure and simple.

But there was nothing simple about the way he was feeling. He felt clumsy, too big in the small kitchen chair. Jittery, like he'd drank a triple espresso on an empty stomach. He knew the symptoms, but he hadn't felt like this in a decade or more. For God's sake, he was way too old for this kind of crush.
Please tell us a little about the characters in your book. What first attracts your Hero to the Heroine and vice versa?
Justin first becomes attracted to Maddy because she's a self-confident smart-ass. He's always the life of the party and a serial dater who's used to having women kind of swoon all over him. That's not Maddy's style. She can 'work the room' as well as he can at any social event, but she's also entirely grounded in her life and family. When he sees her balancing it all, he's genuinely kind of in awe of her.
Maddy is first attracted to Justin because of his warmth. People flock to him wherever he goes. And during their first night together, she realizes that he's a lot more emotional and introspective than one would think from the outside. It's incongruous (and therefore intriguing!) when contrasted with his carefree persona.
When you sat down to start this book, what was the biggest challenge you faced? What were you most excited about?
Actually, the biggest challenge and the thing I was most excited about ended up being the same thing – this was the first book I've written where my heroine was a mother.
Like Maddy, I'm a working mom, and I wanted to accurately portray the joy and struggles we all go through – and have her fall crazily in love at the same time.
When you have small children, it's really easy to define yourself solely as MOM. But every mom in the world is also an individual who has hopes and dreams of her own, along with that immense love for a child.
I wanted to portray Maddy fairly – as a woman who loves her child above all else, but who also has big ambitions for her small business and who believes she deserves a very sexy and happy love affair.
What, in your mind, makes this book stand out?
I'm hoping that Quick Fall (and Fast Ride) stand out to romance readers because the characters seem like real people. Justin and Garrett, Maddy and Jen … I'm hoping they seem like people you know. Like good friends. Good friends who are about to fall head over heels and make mistakes and ultimately, wind up extremely happy.
The First Kiss…
He glowered into her eyes, the intensity so strong it took her breath away. "Kiss me. Right fucking now."

Well then. Eyes open, she leaned forward and pressed her lips to his. Softly. Hardly more than a gentle caress. His lips were warm and firm, with just the right amount of pressure. She pulled back a fraction of an inch. "More," he whispered, and she smiled.

This time, she lingered a bit. Explored his bottom lip with both of hers. This time when she pulled back, he thrust his hand into the hair at the back her neck. "More."

Finally, she closed her eyes and sank into him. This was the kiss she'd been waiting for all day. Hell, the kiss she'd wanted since the first moment she saw him. He held her to him by the grip in her hair and just … feasted on her mouth. His lips slanted over hers and moved furiously. She opened her mouth to him and moaned as their tongues intertwined. He tasted like champagne.
If your book was optioned for a movie, what scene would you use for the audition of the main characters and why?
I love this question so much! I feel like the scene would need to show their chemistry AND emotional connection. So although I love the way they tease and flirt with each other, I think I would choose their first big fight. Here's a little snippet:
"What a night," he said.

Time to go back inside, Mads. She turned the corners of her mouth up and nodded with wide eyes. "I know, right? Whew! I need another glass of wine for sure!"

She took a step back toward the condo, but Justin caught her arm. "Don't talk to me like that."

Maddy frowned. "Like what?"

He let out a huff. "All cheerful and bland. Like I'm just a casual acquaintance or something."
The spark of anger she'd so successfully suppressed flamed to life again. He didn't want to be treated like the role he'd defined for himself? How dare he! She looked straight into his eyes. "Isn't that exactly what you are, though?"

His eyes flashed. "Damn it, Maddy. I've been inside you."

Oh no he didn't. "You've been inside half the women in Chicago," she shot back. "Do you get pissy and glower at all of them?"

His mouth dropped open. Then he began to laugh. Big, deep, belly laughs that made her want to join in. "No," he gasped. "No, I don't. It's just you."

This conversation was making her dizzy. "I guess that makes me special then," she volleyed.

Justin's laugh stopped dead and his face went still. "You have no idea."

Oh no. The humid night air was folding in around her, making it tough to breathe. Her pulse thudded hard against her veins, and the hand holding her empty wineglass felt suddenly shaky. What was he saying? "If I'm so special, then why'd you vanish?"
If your hero had a sexy-times play list, what song(s) would have to be on it?
This is a tough one! Justin is NOT an alpha brooding type of hero. He's a sweetheart, a sexy goofball. BUT … in the bedroom with Maddy, he's a little intense. So, what kind of songs make sense? How about 'Love is Blindness' by Jack White or 'My Heart's Always Yours' by the Arkells …
What do you want people to take away from reading this book?
The sensation of falling in love. How quickly it can happen and how wonderfully disorienting it can be.
What are you currently working on? What are your up-coming releases?
I'm currently working on a slightly different kind of book. It still features a strong romance, but it's longer and it skews toward women's fiction instead of contemporary romance. I can't wait to finish!
Thanks for blogging at HJ!
Giveaway:

A $15 Amazon gift card and eBook package of Fast Ride & Quick Fall.
To enter Giveaway: Please complete the Rafflecopter form and Post a comment to this Q:

What other 'opposites attract' books are your favorites? I want to load up my Kindle!
Excerpt from Quick Fall:
Maddy studied him, her eyebrows knit together. "You're not exactly who I thought you were." There was an odd note to her voice, a wary surprise. "I expected that you'd be great in bed, but I didn't think that … ah …"

Oh. He knew where she was going with this. "You thought you were spending the night with an illiterate Neanderthal? A shallow Viagra salesman, right?" Why that stung, he didn't know. He gave her a sidelong glance. "I don't do that kind of pharma sales, by the way. I work with oncologists."

Ugh, shut up, J. Why was he spouting his résumé at her? It didn't matter. These nights never mattered.

She frowned at him. "I never thought you were a Neanderthal. But you are a bit of a contradiction. You're unusually self-aware and introspective for someone who comes across as so light. I mean that in a positive way. People gravitate to you. I've never met anyone who embodies the phrase 'life of the party' as much as you do—and I'm an event planner."

He laughed at the last bit, as she'd clearly intended for him to do. But it was her first comment that was making him feel warm all over. She'd called him introspective and self-aware. That was a first. Most people –even many of his friends—assumed that he wasn't a very deep person. It felt strangely good to be seen. To have someone as impressive as Maddy understand that his outside persona didn't quite match up to what was inside.

But it also felt … uncomfortable. Tonight was supposed to simply be about the unexpected chemistry between them and the pleasure and release they both wanted. It wasn't supposed to be about sharing or connecting or whatever the fuck was happening. Maybe he should leave before things got weirder.

Would Maddy be hurt if he abruptly left? He turned to face her, preparing some sort of excuse. But then he met her steady gaze and became aware of her naked body under the thin sheet. Her pink lips were still swollen from their frenzied kisses. She had red blemishes on her neck and shoulders from his stubble and teeth. Her hair was snarled and sticking up at the crown.

She looked like a woman who'd been thoroughly fucked and enjoyed every minute of it.
He wanted her again.

"Since we both know what tonight is," he started, putting a hand on her hip and tugging the sheet down slowly, inch by inch, "we might as well enjoy the whole night, don't you think?"

Maddy's eyes flashed as the sheet slid down, baring her breasts, her stomach, her legs. She gave him a siren smile. "What did you have in mind?" Her voice was husky.

He parted her thighs and moved between them. "Tasting you." He lowered his mouth to her core, breathed on her. "Is that ok?"

She quivered and nodded. "Mmmmph."

He hid a grin by placing a lingering kiss to the inside of her upper thigh. He loved how she seemed to lose the ability to form complete sentences in moments of intense arousal. Could he reduce her to one-word phrases until morning?

#goals
Excerpts. © Reprinted by permission. All rights reserved.


Book Info:
Justin Tracy, the perennial life of the party, is used to being teased by his friends about his success with the ladies. Not that he'll ever get serious with one. Why should he? His life is absolutely perfect the way it is. But at his brother's bachelor party, a drunken bet about his womanizing skill gets a little out of control. Before he knows it, his friends have invited his new tenant – a woman he's never even met – to go to his brother's wedding with him.
Single mom Maddy Trainor has just moved back to Chicago, ready to reclaim her life and conquer the city. Maddy's determined to get her new business off the ground and build a happy home for her son, Teddy. She didn't expect a gorgeous landlord, but ogling Justin Tracy is definitely a bonus to her new apartment.
Justin intends to apologize to Maddy for the out-of-the-blue wedding invitation and get gone, but his new neighbor turns out to be funny, whip-smart, and sexy as hell. Why not take her to the wedding for real? Just as friends, of course. To Maddy, the wedding – one night of champagne and dancing with a self-admitted Peter Pan – sounds like amazing no-strings fun. But the sparks that blaze between the two of them can't be contained to one night. And two people who think they have life figured out are about to realize they know nothing about love …
Book Links: Amazon | B & N | iTunes | Kobo |


Meet the Author: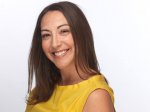 There are only three things Michelle Dayton loves more than sexy and suspenseful novels: her family, the city of Chicago, and Mr. Darcy. Michelle dreams of a year of world travel – as long as the trip would include weeks and weeks of beach time. As a bourbon lover and unabashed wine snob, Michelle thinks heaven is discussing a good book over an adult beverage.
Website | Facebook | Twitter |