Today it is my pleasure to Welcome author
Katy Evans
to HJ!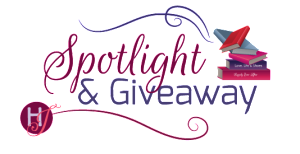 Hi Katy and welcome to HJ! We're so excited to chat with you about your new release, Racer!

Thanks for having me here!

Tell us about the book with this fun little challenge using the title of the book: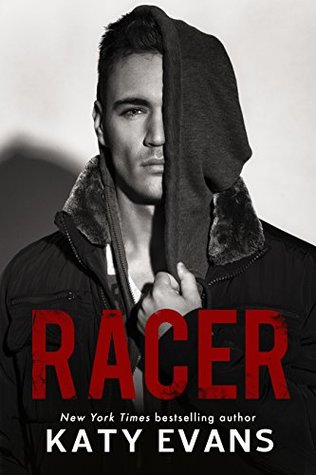 Raw
Adrenaline-filled
Consuming
Exhilarating
Real
What's your favorite line(s) from the book?:
I'm Racer Tate and this girl is mine.
Please tell us a little about the characters in your book. What first attracts your Hero to the Heroine and vice versa?
Lana is completely electrified by him, not only physically – by that lone dimple and those blue eyes and rumpled dark hair – but also by his charm and confidence.
Racer is intrigued by how determined (and at the same time vulnerable) Lana seems, spitting out fire and yet ready to curl into him and fall asleep. 🙂
When you sat down to start this book, what was the biggest challenge you faced? What were you most excited about?
Since I finished writing the Remington Tate and Brooke Dumas stories, I knew that one day I'd write a book about their son Racer. But I never expected that this sexy devil would pop into my mind one day and take it over until I wrote his story down, just like his dad had done years before.
What, in your mind, makes this book stand out?
The characters. They just stole my heart and I could read about them (or write!) my whole life and still want more, that's how much I love them.
The First Kiss…
He leans in to peck my lips—fast but firmly. "That's a kiss."
I lose my breath.
My eyes wide.
He eases back, lips smiling as he comes to his feet and stretches his hand out to take me by the elbow and help me to my feet.
"Let's get out of here." He starts walking, leading the way.
"And go where?"
"Anywhere I can get my hands on you."
If your book was optioned for a movie, what scene would you use for the audition of the main characters and why?
I want to watch RACER behind the wheel. Swoon! Here's one snippet from his point of view.
RACER

I'm hitting 100 mph. 120 mph. 150 mph.
We're fucking fast now. Trees flying past my window. Preston bumping up against my side. I swerve lightly and lock our wheels together. Shove him off the road. Destabilized, I swerve and straighten with a screech. He loses seconds.
Up ahead, there are headlights, like beady red eyes coming at me.
I keep my feet on the pedal, swerving right as the truck passes, dust piling up in a cloud behind me. My heart is racing a thousand miles an hour, and I want it to race even more.
Preston comes up, attempting a pass. He gyrates and bumps me to the side, sending me spinning.
"Fucker." I let go of the wheel, let her spin before I grab her back in my hold and recover control.
I'm fucking pissed now.
I pull up behind him and kiss his bumper. We meet eyes through his rearview mirror, and I smile menacingly, pressing the last way into the pedal to kiss the fucker harder.
He swerves—I swerve the other way and pass him until he's eating my dirty air. I push harder to get away so he can't use my draft, my eyes up ahead, where I pull up the parking brake and spin to turn.
I release it and speed back to the parking lot, my mind on that finish line—and on fucking sexy crash-into-my-cherry-mustang Alana waiting in the crowd.
Is she like my fans who watch me? Whose pussies get wet from the excitement? Whose nipples turn hard as fuck by the time I climb out of the car and give them a glance?
My cock is thick again. It's been acting up since I met her, and it's only been intensifying with each second she breathes even in my zipcode.
Yeah my dad is a man who goes after what he wants. You can say I'm cut of the same cloth.
I want her beneath me tonight.
I screech to a halt. I turn her off, then ease out of the car, breathing hard. I hear the shuffle of feet as girls scramble to get closer, meanwhile the guys shove their way forward too, including Henley.
"Insane, you're a ridiculous beast!!" Henley yells.
I raise my arm and slap his hand. He also places my bets, and the wad of cash he shoves into my hand is 30,000-dollars thick.
Yeah it feels good to stuff that money in my back pocket, but not even winning feels as good as the drive.
The moment I hit that pedal, I'm alive.
And tonight I feel drunk with it.
I scan the crowd and look for her—my eyes finding her in the same spot I left her, her mouth gaping wide open. I don't think I've ever wanted anything as much as I want to fucking kiss the shit out of that mouth. Tonight my prize is her.
My eyes stay on her, my gut roiling with hunger. I smile at her; her eyes widen a little bit, and she blinks.
"We've got you a prize … show you what champions … " I'm hearing Henley say.
I start walking forward, feeling crazed like I've never felt crazed in my life, my eyes, hands, mind, even the hot, adrenaline-buzzed blood pumping in my veins, all pumping for her.
If your hero had a sexy-times play list, what song(s) would have to be on it?
Redbone by Childish Gambino
This song is hot hot HOT and very perfect for making out…which this couple very much does while listening.
What do you want people to take away from reading this book?
Connect. Feel. Relish. Savor. Feel it in their bones.
That's what I hope readers take from RACER.
What are you currently working on? What other releases do you have planned for 2017?
I have three books planned and hope to reveal my next release very soon!! Thank you to readers for their continued support, I love sharing my stories with you. 🙂

Thanks for blogging at HJ!
Giveaway:

Two signed RACER paperbacks up for grabs to two lucky winners! Good luck! xox
To enter Giveaway: Please complete the Rafflecopter form and Post a comment to this Q:

Who is your favorite Katy Evans hero? And if you haven't met one before, then fave Katy Evans book cover? 🙂
Excerpt from Racer:
"Let's get out of here." He starts walking, leading the way.
"And go where?"
"Anywhere I can get my hands on you." He's serious. His hand is sliding into the back of my neck and I feel tiny as he guides me forward by the nape.
"I don't know what to do with you," I breathe, looking sideways at his profile.
He smirks, shooting me a sidelong glance. "I know exactly what to do with you."
I gulp.
He studies me with a growing smirk, his eyes fierce and savage as he tugs me closer and closer to him with that hand. He's guiding me to the parking lot. To my car. "Have your keys?" he asks.
I nod dumbly and unlock the car.
He eases me into the back of my car, following me in and shutting the door behind me. Suddenly I can smell sweat and warm guy, all too close to me.
He pulls me up a little close to his very hard, muscled side, his eyes trekking up my neck, to my jaw. "I wanted to taste you the second I saw you," he husks out as he runs his big palm down my arm.
"Why would—"
He leans his dark head, and his tongue is in my mouth.
He touches my lips lightly, moving and parting them beneath his, and I'm going to stop him any second now, except oh my fucking god!
He kisses me for ten seconds, and when we pause for air, I try, I really try, to grab some while I can.
His eyes are really blue, really dark and really beautiful. He's looking at me in ways I've never been stared at before, his eyes trekking my whole face, and for just a second I want to pretend I'm just a girl. I missed the parties, the make-outs, the guys, and suddenly here is this guy and I feel so drawn to him I'm trembling.
He drags me to his lap, and he's so hard I'm turning to putty in his hands.
He leans over. I stutter when he reaches out and takes a strand of my hair, leaning in. To give me …
The most ferocious kiss I've ever been given in my whole life.
"Who the fuck are you, huh?" He covers my face with one hand, and stares down at me, smiling against my mouth, inhaling hard.
"Who the fuck are you?" I breathe.
My wet dream or my worst nightmare?
He presses his mouth to mine, a little more tenderly, sliding his fingers into my hair. He starts to kiss me again, tonguing me really hungrily, as if he needs me to live.
I feel myself melt, my whole body respond and vibrate in the most pleasant ways.
There's a knock on the window. "Dude. The prize is … ahem. Outside."
As we hear a guy speak outside, Racer glances past my shoulders at that someone who knocked, then at me with a curl of his lips. "We've got spectators. Want to take this somewhere more quiet?" he asks.
"Where?" I ask, breathless.
Horny.
Out of my goddamned mind.
"Somewhere I can have my hands on you nonstop," is all he says.
I blink, sort of woozy at the idea of it.
He pulls me close, and plants a soft kiss on me—again our tongues hungrily meeting. My eyes shut as I feel myself float in his hot embrace and demanding mouth, then I open my eyes and stare into those gorgeous blue eyes of his.
I need this so much I can't even breathe. But I manage to whisper, "I have a hotel room."
His voice is also low, husky with arousal, and his eyes look heavy and half-lowered as he looks at me. "Works for me. I can't wait to see you in bed, crasher." He cups the back of my head, nuzzling my face with his nose and jaw before he eases back and looks at me with hot eyes.
Excerpts. © Reprinted by permission. All rights reserved.


Book Info:
A sizzling new standalone contemporary romance by New York Times and USA Today bestselling author Katy Evans.
A bad boy with something to prove.
A woman with a mission.
The race of their lives.
The love of a lifetime.
I don't think his parents expected him to live up to his name—Racer Tate—but once he felt the adrenaline rush behind the wheel, he was addicted.
He's the fastest, fiercest driver around.
Scouting new talent brings me to his doorstep…
but his smile sends me to my knees.
The sexy, mysterious Racer Tate is not the kind of man a girl like me falls for. He's secretive, reckless, elusive. But his proximity pushes me beyond reason, and his kiss….
This is our last chance to win, and he is our only hope. I'm supposed to watch him—make sure he doesn't get into trouble. But it's an impossible task. And now the one in heart wrenching, toe-curling, soul-crushing trouble is me. Because when your heart belongs to someone, their truths become your own, and their secrets become your salvation…or your curse.
He says he wants me. He says I'm the One. But he also thinks he'll break my heart, one piece at a time until it's gone.
Book Links:


Meet the Author: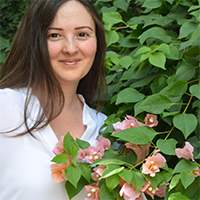 Katy Evans is a New York Times, USA Today, and Wall Street Journal bestselling author. Her debut REAL shot to the top of the bestselling lists in 2013 and since then 10 of her titles have been New York Times bestsellers. Her books have been translated into nearly a dozen languages across the world.
Website | Facebook | Twitter |