Today it is my pleasure to welcome USA Today best selling author 

Debra Webb

to HJ!
Deb Welcome to HJ! It's a pleasure to host you here today…
It's great to be here! Thanks for the invite!
5 things readers should know about you?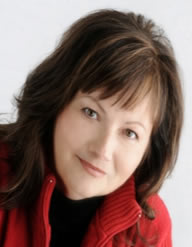 I love, love salvaging old stuff. From vintage clothes to furniture and junk found on the side of the road. I have been writing since I was old enough to string sentences together. I've been married to my own true life hero for 38 years! I love, love CocaColas in the little old-fashioned bottles. I cry at weddings.
What would you say are the defining characteristic of your Novels?
Real characters with real problems. Recurring characters. Series are my favorite stories.
5 best things about being a writer?
Creating characters. Torturing those characters! LOL! Exploring settings. Figuring out cool ways to commit murder. Finding all the right puzzle pieces to make the plot work.
What romance book character you most identify with & Why?
Jess Harris. She struggles to balance work with her personal life. I get so caught up in writing the story that I forget everything else. I have to work at staying a part of the real world.
What are you currently reading?
Black Sheep by CJ Lyons
If you had to summarize RAGE for the readers here …
Disturbing echoes of a Charles Manson massacre disrupt a quiet Birmingham suburb…a missing child is the only witness. Deputy Chief Jess Harris puts everything on the line when her key suspect is one of Birmingham's finest. With a killer now focused on her, she must find the missing witness and the truth before it's too late for them both.
Please tell us about the characters in your book
Jess Harris is a former FBI agent. She returns to her hometown with her career in shambles, the promise to help her first love with a missing persons case and with an obsessed serial killer hot on her heels. I love Jess. She is my all time fav heroine.
Dan Burnett is the quintessential good guy. Good looking, well mannered, Birmingham's hottest bacherlor as well as the chief of police. Despite three short-lived marriages he has never stopped loving Jess.
Detectives Chet Harper and Lori Wells are terrific secondary characters who have really proven vital members of the ensemble cast in the series.
What scene did you have most fun writing? why?
In Power Jess is investigating two cases. One is a missing young man and she believes a dangerous gang clique is responsible for his disappearance. Unfortunately, the gang task force has an ongoing operation that involves the man Jess wants to interrogate so they won't let her near him. Problem is, Jess has never allowed a little thing like rules to deter her. In this scene, which is in Sergeant Chet Harper's point of view, Jess just waltzes into the gang leader's hideout and has a little pow-wow. I loved it. (See Excerpt below)
Who would who cast in the role of hero and heroine if your book was optioned for a movie?
I really don't know. Maybe Diane Lane for Jess (or Nicole Curtis from Rehab Addict on the DIY channel!). Maybe Patrick Dempsey or John Cusack for Dan.
What are you currently working on? What other releases so you have planned for 2013?
I am currently working on Vicious, book 7 in the series. After that I'll be working on a Christmas novella for Dan and Jess that takes place a decade before the series begins when they run into each other for the first time in a decade. Readers are demanding to have that story!
Where can readers get in touch with you?
www.thefacesofevil.com or www.debrawebb.com will take you to my web site. I do a Weekly Briefing each Friday where I talk about the stories and life in general. There are prizes each month and lots of fun!
Thank you for stopping by HJ!
Giveaway: Once lucky winner will win print copies of 4 books from the Faces of Evil Series Obsession |Impulse | Power | Rage
To enter Giveaway: Please complete the Rafflecopter form and post a comment to this Q: What's your favorite scene from any one of the books in the series that you've read so far? Or what scene would you like to see in an upcoming book?
"Top 5 Favorite Scenes from the Series"
Scene 1 – In Obsession, Jess and Dan are trying to find four missing young women. Jess has come to Birmingham, after more than two decades away, to help Dan find these young women. Her career as well as her personal life feels as if it's falling apart. She's staying at Dan's parents' home since they're out of town. His mother, Katherine, always made Jess feel as if she wasn't good enough for Dan. So, while staying at Katherine's museum—I mean home, Jess does some rearranging to annoy the OCD lady!
Scene 2 – In Impulse, Jess sends the serial killer stalking her and who has taken two hostages already a message. "Man up, you coward. Come and get me." Needless to say, Dan is not happy.
Scene 3 – In Power, I would have to say the scene I excerpted is one of my favs!
Scene 4 – In Rage, Jess's sister is having health issues and the doctor isn't taking her seriously. Jess feels he's too busy trying to blame Lily's problems on being a woman who's getting older, etc. Jess has a little meeting with the doctor. You'll love it
Scene 5 – In Revenge, Jess accompanies Dan to the christening of his goddaughter. This is a very pivotal scene for Jess.
Excerpt:
Chet followed his boss inside. He would have preferred to go first but she was pushy in addition to being hardheaded.
The place stunk of cigarette smoke and booze. The shades were all drawn tight leaving nothing but the beat-up lamps positioned around the room to drive away the darkness. Lopez was sprawled on the sofa. Six others, his security team, held positions around the room.
The front door slammed shut. Harper flinched in spite of knowing it was coming. It took every ounce of courage he owned not to look behind him.
No weapons were visible but they would be handy. Three dogs, one Rottweiler and two Pit Bulls, stood at attention around the room. None of the three were restrained.
Great.
"Where is my sister?" Lopez demanded.
Chet braced for what Harris would say next. She was mad as hell.
Harris lifted her chin and met his glare head on. "Why don't you tell me? The way I hear it, you're the one who lost her."
Rage tightened Lopez's face. "Is she under arrest?"
"Not yet," Harris said. "But that may change as we investigate the death of Jerome Frazier and the disappearance of Shawn Simmons. She may be an accessory to more than one murder."
Lopez nodded to Munoz who stepped forward and asked, "Are you wearing wires?"
"I am not." She held up her hands. "Feel free to check for yourself."
Chet gritted his teeth as the bastard put his hands on the chief. She didn't so much as cringe. Then it was his turn. He endured the bullshit only because it was what Harris wanted. What he wanted was to put a bullet in the head of every lowlife scumbag in the room.
"My sister had nothing to do with any murder. She's innocent," Lopez announced. "The dude you're all worried about took her. But I'll find her. There might be a little collateral damage, five-oh. Like in Pelham. You got you some evidence that marks me as your perpetrator? Maybe you need to arrest me now."
"I don't think that's necessary at all, Mr. Lopez. I think you'll be in enough trouble if you don't find your baby sister before your daddy finds out she's missing."
Lopez's gaze narrowed in warning. "I will attend to my family problems, Deputy Chief Harris."
"Well, now you have a new problem."
Chet tensed. What the hell was she trying to do, get them both killed?
Lopez shot to his feet like a panther and swaggered over to her.
Chet stepped slightly in front of her.
Lopez glowered at him before turning his attention back to Harris. "And what kind of problem is that, Chiquita?"
"I'm going to get so far up in your business that you'll think I'm part of the family."
Lopez laughed. His crew burst into laughter with him. The dogs grumbled at the racket. Then Lopez abruptly stopped and sneered at Harris with pure hatred. "What you think you can do that the fools across the street cannot?"
Deputy Chief Jess Harris smiled. "I'm not like the ones across the street, Mr. Lopez." She inclined her head. "You see, I don't care about taking you or any of your friends alive. Dead works just fine for me."