Today it is my pleasure to Welcome romance author
Karen Rock
to HJ!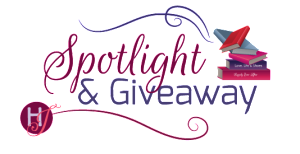 Hi Karen and welcome to HJ! We're so excited to chat with you about your new release, Raising the Stakes!

Hi, Sara and the wonderful fans of Harlequin Junkie!

Please summarize the book for the readers here: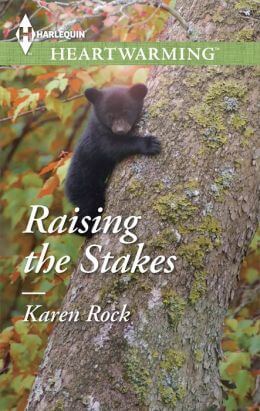 Raising the Stakes is a book about Vivie Harris, co-owner of a rural, upstate NY diner and Liam Walsh, an Afghanistan Vet now Department of Environmental Conservation Enforcement Officer. They meet when Vivie's house is raided by an orphaned, injured black bear cub. Vivie convinces Liam to mentor her as she becomes a wildlife rehabilitator to raise the cub. She's sure Button, the cub, will be happy to live out her life in the large enclosure Vivie's built with Liam's help. Liam, however, knows how important it is for the bear to be free and returned to the wild when she's of age. As theses two rivals partner up to raise the bear, they make realizations about dark events in their own pasts that influence their present, the new understanding helping them to heal and find true love together.

Please share the opening lines of this book:
There it was.

Again.

A skittering sound followed by a jolting thump.
Please share a few Fun facts about this book…
The DEC officers who helped me when researching the book told me that they'd like Brad Pitt to play the officer in the movie, although he's not nearly has handsome as they are. lol.
Button, the orphaned cub, has a favorite toy and I modeled it after my dog's favorite toy- a turtle that, despite having all of its flippers chewed off is her number one play thing!
I really really wanted to adopt a bear cub after writing this book, but had to settle for visiting two at a wildlife rehabilitation center near me. Like the book's setting, I live in the Adirondacks and describing the forests, mountains and the people was so much fun!
The lumberjack festival described in this book occurs every year and – yes- he-men actually compete by tossing huge logs down a hill, try to stay afloat of a rolling log and even race each other as they climb greased poles. It's crazy and so much fun!
If your book was optioned for a movie, what scene would you use for the audition of the main characters and why?
I would use the opening scene where Vivie and Liam spar over who is going to assume control over the bear. I think this scene would help me see if these two actors have the kind of passionate, spark and chemistry that they need for the book. Here's a snippet:
She tried keeping the heat out of her voice. The DEC. Always so difficult. Especially Walsh. "Why? I'm sure you could call in a favor. Ask one of the rehabilitators to find temporary space for the cub. Then I'll pass the test and, with your help, be approved to care for it. Don't you want to do the right thing?"

Wasn't that his job?

"I do. Which is why I'm taking the bear. Now."

"Not a chance. You'll have to go through me first." She hated to sound dramatic, use a cheesy line from bad TV, but there was no other way to say it.

A crease appeared between his brows, his eyes scanning hers. Finally, he released a long breath.

"How about this—I'll take her to the vet where they'll check her jaw, give her some food and a safe place to stay, temporarily, while I continue investigating."

She considered, wishing she could trust him. But after her dealings with him before, her faith was on the short side.

"Let's try this," she countered. "I'll go with you and stay with the bear until you come back. Then we'll talk about what happens next."

He settled his hat back on, pinching the indented top. "There's no reason to get more involved, ma'am."

She pulled out her cell and tapped in Maggie's number. Someone could come by and pick up the pies. Another worker would be called in for an extra shift. The Homestead would manage without her today. She wasn't leaving the cub's side until she knew it'd be safe—from nature and the DEC.

"It's much too late for that, Officer Walsh."

She studied him for a long, heavy moment, then moved aside. If the cub's mother was dead, then she'd take on the role.

And nothing was more ferocious than a mama bear…
What do you want people to take away from reading this book?
As both Vivie and Liam have issues from their past that they've tried to put behind them, by ignoring them, I would say that I hope readers learn that the only way to be truly free and grow is to confront and deal with your past. Best of all, true love can help you overcome those fears and become a stronger person. The issue of whether or not to free Button is symbolic of the deeper issue of letting go of a past hurts and mistakes to embrace who you really are.
What are you currently working on? What other releases do you have planned for 2015?
I just finished revising a novella for a Christmas anthology for Harlequin Heartwarming named Winter Wedding Belles. It's out Nov. 2015. I also just sent in my draft of my first story set in the west. It involves a struggling Texas bull-ranch, an injured bull-rider and a secret baby… I'll say no more but look for it in early 2016.

Thanks for blogging at HJ!
Giveaway:

I'm giving away an autographed print copy of RAISING THE STAKES to US residents.
To enter Giveaway: Please complete the Rafflecopter form and Post a comment to this Q:

I'm a huge animal-lover and have loved them all as if they were my children. Which of your pets is special to you and why?
Excerpt from Raising the Stakes:
LIAM KISSED HIS mother's damp cheek and eased his guitar from her grip. Her clear-eyed happiness soothed the deep burning inside. Vivie had a point. His music did make a difference. If it made his mother feel better, smoothed over this bump in the reception, then it was worth reliving the past. And maybe the past was something he needed to face, as Vivie had last night.

When he and Vivie approached the band area there was brief applause followed by an attentive hush.

He plucked two notes and felt the audience lean toward them. He touched a string and began to tune the instrument. It was not the finest guitar. He hadn't been able to afford a better one at the time. Its neck was nicked. One of the pegs was loose and prone to going out of tune, he recalled.

He brushed a soft chord and tipped his ear to the strings. As he glanced up, he glimpsed Vivie's face, clear as the moon. She smiled excitedly and the soft light in her eyes made his heart squeeze.

He touched the loose peg gently, running his hands over the warm wood. The varnish was scraped and scuffed in places, but that didn't make it less precious to him.

So, yes. It had flaws, but what did that matter when it came to things you treasured? Vivie had called herself damaged goods and he could say the same about himself. Yet, did that mean they couldn't be loved…find love…together?

Anyone could love someone perfect. Whole. That was easy. But to love someone scarred. Wounded. To know the flaws and love them too. That was rare and pure and perfect. Could he and Vivie share that?

He adjusted another string and pictured his old bunkmate, Roger, asking him for some Bon Jovi, Pete wanting more Journey. How both of them, and the rest of his unit, had sung along or closed their eyes, remembered better times. He had brought them peace at the end and the thought soothed a jagged part of him that had scraped his heart raw.

At last, he moved a finger and the chord went minor in a way that sounded a bit sad. He moved his hands again and this time two chords sang with each other. Then, without a plan, he began to play.

The strings felt foreign to his fingers, like old friends meeting up again. He played soft and slow, sending notes to the edge of the circle gathered around them. Fingers and strings worked together carefully, as if this tender bond might be broken at any moment.

Then he felt something inside him open and music poured into the quiet. His fingers danced, intricate and quick. The music moved like a maple key spinning to the forest floor, dandelion fluff floating on a summer breeze. It felt as if it carried his time in Kunar with it, along with the anguished waiting, the heart-stopping fear, the despair that he'd never make it out.

At last, he slipped into a familiar tune, a love song Mary Ann had played endlessly when they'd grown up. Her eyes smiled at him and Vivie joined him in a duet. Her voice was honey-smooth, a light soprano that complemented his baritone perfectly. They sang as though they'd done so together forever, each one taking turns weaving harmonic lines, supporting the melody and sometimes carrying it for the other. The moment was the sharpest, sweetest, he'd ever known.

He felt the heat of her beside him. Breathed in the summer rain and meadow-flower scent of her. Listened to the tender fluttering of her voice. It was beautiful. His eyes kept returning to her as she sat on a stool, arms hugging her knees.

At last the song ended, the final chord ringing in the silence, and after a bit, it slowly began to dawn on Liam that he'd been staring at Vivie for an awkward amount of time. But she didn't seem offended or amused. She studied his face, as if she was waiting.

He wanted to take her somewhere private. Brush her cheek with his fingertips. Tell her that she was the most beautiful thing he'd ever seen. That the sight of her was enough to drive the breath from him. How sometimes he missed out on what she said for the soft lilt of her voice. He wanted to say that if she were with him then nothing could ever be wrong in his world again.

In that moment, he considered asking her to come with him to Yellowstone. He felt the question boiling up in his chest. He drew in air, then hesitated. What could he say? Come with me? Leave your work, your friends, home, everything you know and love?

No.

Sudden certainty tightened in his chest. He couldn't promise her anything. He closed his mouth and smiled instead at the applauding crowd and his beaming mother.

Whatever he said couldn't guarantee her permanence or stability, and after all she'd been through she deserved at least that.
Excerpt. © Reprinted by permission. All rights reserved.

Book Info:
Hiding from the world…
Tucking herself away in the Adirondack woods was supposed to keep Vivienne Harris safe. From dark memories of the Bronx, from danger, from entanglements. But when an orphaned bear cub raids her pantry and conservation officer Liam Walsh appears with news of poachers nearby, her private, peaceful world is turned upside down!
Suddenly two forces are drawing her out—Button, the cub who needs her help, and Liam, the man who's dead set against her rehabilitating the bear. If she can just win Liam's support, Vivie knows she can give Button a good life. And maybe find the courage to embrace a future with Liam…
Book Links:

Meet the Author: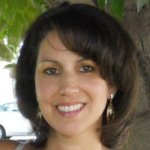 Karen Rock is an award-winning YA and adult contemporary romance author. She holds a master's degree in English and worked as an ELA instructor before becoming a full-time writer. Currently she writes for Harlequin Heartwarming and has published five novels with them. Her first novel for the line, WISH ME TOMORROW, has won the 2014 Gayle Wilson Award of Excellence, the 2014 Golden Quill Contest and was a finalist in the Published Maggie Awards. Her novel A LEAGUE OF HER OWN is currently a finalist in the 2015 Booksellers Best Awards. The first novel in her co-authored YA series, CAMP BOYFRIEND, has been a finalist in the Booksellers Best and Golden Leaf awards.
Website | Facebook | Twitter |