Today it is my pleasure to welcome Harlequin debut author 

Jennifer Faye

to HJ!
Hi Jennifer, Welcome to HJ!
Hi! Thanks so much for having me. 🙂
Could you tell us a bit about yourself and your journey to being a romance author?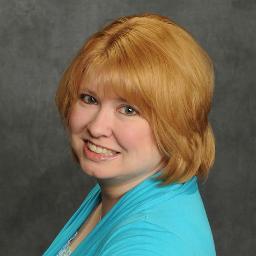 I've wanted to be a writer since I was a little kid. I remember writing short stories and passing them around the lunch table at school. When I was a teenager, I read my first Harlequin. And that was it for me. I knew what I wanted to do when I grew up—be a Harlequin author. But that dream didn't come easily. There were detours, obstacles and sharp learning curves along the way. P.S. the learning and curves are still ongoing. 😉 But I'm living my dream and exceedingly happy.
Tell us about the 'CALL 'and how has your life changed since then?
'The Call' was definitely a dramatic one. 😉
I already had two manuscripts under consideration via a Harlequin Fast Track opportunity and the prior year's "So You Think You Can Write" Contest, when the editor I'd been working with encouraged me to enter the current SYTYCW contest. Who was I to pass up another amazing opportunity? 😉
Fast forward a month or so to the Monday before I received "The Call" I had just been notified that I'd finalled for the second year in a row in Harlequin's "So You Think You Can Write Contest". Once I submitted my full manuscript for the next round of judging, I relaxed. Rumor had it that no sales would be forthcoming from Harlequin until this round of judging was over.
So when I received an email from the editor I'd been working with for the past year asking me when it'd be a good time to call, I was floored. My mind went into a tizz of what this could mean. Was it 'The Call'? It couldn't be. The rumor said no sales for now. But what else could it be?
On Thursday, October 18, 2012, @ 8:30a.m. EST my phone rang. It was my editor and she wanted my Fast Track story. And my prior year SYTYCW manuscript was still under consideration.
BUT…in order to accept the contract, I had to withdraw from SYTYCW. So I had to tuck this all under my hat until the powers that be with the contest were notified. Talk about sitting on the BIGGEST secret. LOL.
BTW, I went on to sell my 2011 SYTYCW story. It is my second release, SNOWBOUND WITH THE SOLDIER. It was be available October 2013.
How has my life changed since then? I'm a lot busier. LOL. And I've had a LOT of firsts this year. But the best part is meeting and getting to know the readers. They're amazing!
Why Romance Genre?
You mean there's another genre out there? LOL. I'm a total romantic. A story has to have romance somewhere in it if it's going to draw me in. Sure I like suspense and mystery too, but it's got to have a romantic angle in there to hook me.
Do you find writing love scenes giggle-worthy or cringe-worthy?
I don't find them to be either. When I write a love scene, it isn't full on graphic. For me, it isn't the Part A goes in Part B that's important. It's the emotions of the characters and how this moment is going to forever change their relationship.
What's your favorite Romance Novel? I know this is a tough ask 😉
Oh my! I honestly can't answer that question. Too many authors and books pop to mind. The current series that I'm totally hooked on but just haven't had enough time to plough through completely is Robyn Carr's Virgin River Series. I think it's fantastic and I love the characters. It's a place I would love to visit. 😉
If you had to summarize Rancher to the Rescue for the readers here ….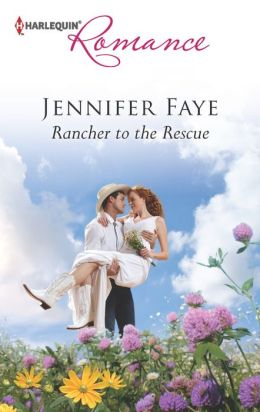 It's a fun summer read about a runaway bride with a secret. And a brooding rancher who reluctantly rides to her rescue when she hops in his pickup and says, "Drive. Fast." Their adventure has twists and turns and one ornery grandma who likes to play matchmaker. And an ending that will bring a smile to your heart.
Please tell us about the characters in your book
Cash Sullivan is a sexy cowboy. He's a two-time World Steer Wrestling Champion who has retired from the rodeo circuit and is now building up his family's horse ranch. His past run-in with the press wasn't pleasant and now he avoids them like the plague.
Meghan Finnegan is TV's Jiffy Cook. She thinks she has her life all planned out with a marriage based on common goals and NOT love, but when that plan crumbles in front of the televisions cameras, she needs time to regroup and come up with Plan B.
What scene did you have most fun writing? why? 
I had fun writing a number of the scenes, but I think the most amusing is in the opening scene because Cash is caught totally off guard:
The bride glanced over the hood of his truck. Cash followed her line of vision, spotting a group of photographers rounding the corner of the church. In the next second she'd opened his passenger door and vaulted inside.

What in the world was she doing? Planning to steal his truck? He swung open the driver's side door and climbed in.

"What are you doing in here?"

The fluffy material of her dress hit him in the face as she turned in the seat and slammed the door shut.

"Drive. Fast."

He smashed down the material from her veil, not caring if he wrinkled it. He'd never laid eyes on this woman before today, and he wasn't about to drive her anywhere until he got some answers. "Why?"

"I don't have time to explain. Unless you want to be front and center in tomorrow's paper, you'll drive."

His gaze swung around to the photographers. They hadn't noticed her yet, but that didn't ease his discomfort. "You didn't kill anyone, did you?"

"Of course not." She sighed. "Do you honestly think I'd be in this getup if I was going to murder someone?"

"I'm not into any Bonnie and Clyde scenario."

"That's good to know. Now that we have that straightened out, can you put the pedal to the metal and get us out of here before they find me?"

He grabbed the bride's arm and yanked her down out of sight, just before the group of reporters turned their curious gazes to his pickup. Luckily his truck sat high up off the ground, so no one could see much unless they were standing right next to it.

"What are you doing?" she protested, struggling.

"Those reporters don't know you're in here, and I don't want to be named in your tabloid drama. Stay down and don't get up until I tell you to."

His jaw tensed as he stuffed the white fluff beneath the dash. He was caught up in this mess whether he wanted to be or not.
Who would who cast in the role of hero and Heroine if your book was optioned for a movie?
For Cash, I could see Adam Rodríguez formerly Detective Eric Delko from CSI: Miami. Tall, dark and handsome. 😉
And for Meghan, maybe Isla Fisher with her beautiful long red locks and pretty face.
What are you currently working on? What other releases so you have planned for 2013?
My second release will be available in October 2013. SNOWBOUND WITH THE SOLDIER is a reunion love story. It is a story of forgiveness and learning to trust again. It is a story that's close to my heart and has a very special secondary character named, Sly, the cat. 🙂
I'm also currently under contract for some books that will appear in 2014. The one I'm finishing up is untitled. The story is based in New York City where a wealthy businessman aka Mr. GQ meets up with the most unexpected houseguest in the most interesting of circumstances. Soon they find that they need each other's help, but it's not in the manner that they're thinking.
Where can readers get in touch with you?
Connect with Jennifer at her Website | Twitter | Facebook
Thank you for stopping by HJ!
Thank you for having me. It's been a lot of fun!
Giveaway: Kindle copy of RANCHER TO THE RESCUE
To enter Giveaway: Please complete the Rafflecopter form and
leave a comment for Jennifer
Damsel in a wedding dress!
Jilted at the altar, celebrity chef Meghan Finnegan flees the scene–and the baying press–only to run straight into the muscled torso of Cash Sullivan.
The former rodeo champion knows what it's like to have your life crumble in the spotlight, so he offers Meghan a place to lie low at his ranch.
Fresh air, no paparazzi and the brooding rancher's lazy smile are making Meghan not want to leave her sanctuary. But she and her unborn baby can't stay here forever…can they?