Today it is my pleasure to Welcome author
Gillian Archer
to HJ!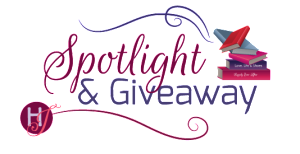 Hi Gillian and welcome to HJ! We're so excited to chat with you about your new release, Rebellious!
Please summarize the book for the readers here: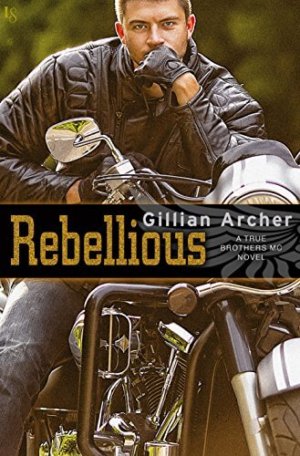 Single dad/president of motorcycle club. Librarian/concerned neighbor. Crazy exes. Hot, steamy sex. Suspense. More hawt sex. Happily ever after.

Please share the opening lines of this book:
Tucker Gifford looked up from his scruffy sneakers and gave me a self-conscious smile. "Hey, Miss Clark."
Despite the sad sight in front of me, my heart melted. The kid was just so damn cute. And sad.
Please share a few Fun facts about this book…
Like me, the heroine, Emily, doesn't want anyone to see how she lives aka the messy state her place is usually in. But unlike me, cleaning calms her!
The hero, Rebel, is an older hero. In his early 40s he has a few Lethal Weapon I'm too old for this sh!t moments. One involves crouching down—despite his aching knees—while they wait to blow something up.
Rebel also has a certain part of his anatomy pierced.
If your book was optioned for a movie, what scene would you use for the audition of the main characters and why?
The scene where the heroine walks into the clubhouse for the very first time! There's such a great reaction from the heroine and the hero ends up carrying her.
My white sundress shined like a beacon, drawing everyone's eyes as we walked through the den of iniquity. After spying that little blow-job scene, I averted my eyes and trained them on the back of Mr. Gifford's vest instead. True Brothers. Nothing I'd seen so far made me think of brotherly love. A low groan from nearby had my eyes bulging. Case in point.
I couldn't help myself. I craned my neck in the direction of said groan, but before I could catch a glimpse of the floor show, I ran into the back of Mr. Gifford. The impact sent me sideways, and I teetered on my wedge heels. My ankle twisted, and I crashed to the floor.
A smattering of mocking applause broke out behind me.
Annoyed at both my gracelessness and the jerks behind me, I put my hand down to shove myself back up and immediately felt something wet and sticky on my palm. With a muted shriek I jerked my hand away and shook it. I couldn't see anything in the dim lighting, but I made a mental note to douse myself in bleach later.
Tucker's dad grunted. "You're getting to be more trouble than you're worth."
And before I knew it, he'd grabbed me by the arm and swung me up and over his shoulder. Hoots and catcalls sounded behind us. My face burned from my embarrassment and probably the blood rushing to my head.
"Fuck her good, Prez!" someone shouted from the bar.
"Oh my god. Put me down," I gasped. I didn't need to look up to know that everyone in the building was watching us. I could practically feel their eyes searing into my body.
"Hold your horses," he grunted as he juggled me and what I guessed from the jangling noise to be a set of keys. A second later a door popped open and he carried me into a room. Mr. Gifford kicked the door behind him and it closed with a loud thud. The pounding bass took a backseat to the throbbing of my pulse which was so loud I was sure he could hear it.
I was alone. With a biker.
Excerpts. © Reprinted by permission. All rights reserved.

What do you want people to take away from reading this book?
That family has so many different definitions. And everyone deserves their own HEA!
What are you currently working on? What other releases do you have planned for 2016?
Right now I have two stories that I'm working on. The first will be the first in a new series about body guards for the rich and famous. And the second is a contemporary twist on Cinderella. Hopefully both will be out in 2017.

Thanks for blogging at HJ!
Giveaway:

Ebook: REBELLIOUS (A True Brothers MC Novel) by Gillian Archer (Gifted vaia Amazon)
To enter Giveaway: Please complete the Rafflecopter form and Post a comment to this Q:

My True Brothers MC series is all about the bad boys—bikers. I love digging for that vulnerable spot way down deep inside the hero's hard, outer shell. But bad boys come in so many different shapes and sizes. What other type of bad boys do you love to read about?
Book Info:
The black-leather-clad biker who just roared up on his Harley doesn't resemble any single father Emily Clark has ever known. But as she watches "Reb" bonding with his son, Emily realizes there's a lot more to this bad boy than his alpha-male attitude or his sinful good looks. And when Reb takes an interest in her, there's no way she can resist his surprisingly tender touch. The one thing Emily won't give up is her hard-won independence.
As President of the True Brothers MC, Reb owes a sacred debt of loyalty to the club, but his first priority is making sure that his son grows up right. Pursuing an unexpected affair with Emily is a close second. Then a violent stalker threatens her life, and this unconventional guardian angel really turns up the heat. Nobody messes with Reb or anyone under his protection. Trouble is, how's he supposed to protect Emily when she insists on going it alone? He's willing to put his life on the line for her. Now, maybe, he needs to open his heart.
Book Links:

Meet the Author: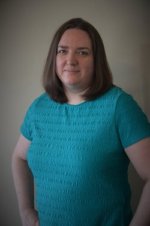 Multi-published author Gillian Archer has always loved books. And has had a serious soft spot for romances ever since the tender age of twelve, when she would steal her mother's Harlequin books and read them under the covers with a flashlight. But the writing bug didn't hit until over ten years later after a dare from the husband. (It might have also involved a wall-bangingly bad book.) Now she can't imagine doing anything else.
Outside of writing, Gillian loves to spend time snuggling with her husband, playing with their dogs and traveling to exotic places. After living abroad for four years, she is very happy to be back in the U.S. with the wonders of Walmart.
Website | Facebook | Twitter |