Today it is my pleasure to welcome romance author
Olivia Miles
to HJ!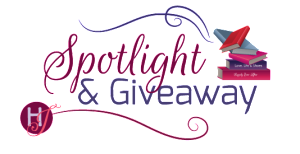 Hi Olivia, welcome:)
Thank you so much for having me!
Five things on your bucket list: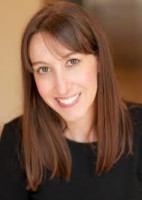 Well, my first was already scratched off: Have a book published. 🙂 I always wanted a daughter, and I am fortunate enough to have that as well. I would also like to learn to play the piano (master it really!), travel more often, and finesse my French language skills.
Would you rather… have a beautiful house and an ugly car or an ugly house and a beautiful car? Why?
A beautiful house and an ugly car. I'm a homebody, and I love interior design and decorating. I could spend hours in furniture stores, and I enjoy having dinner parties. Cars have never been important to me and because I've lived in a major city since I was 18 years old, I never needed one. In fact, I just got my first car four years ago, and that was only because my daughter was born and it was easier to run errands with it.
Let's talk about your newest release: Recipe for Romance
If you had to summarize the book for the readers here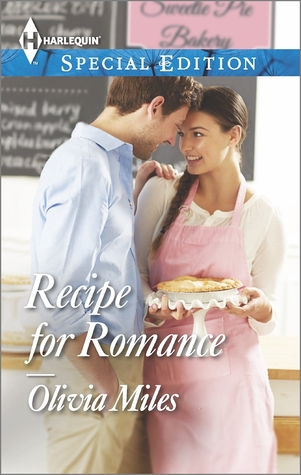 Emily Porter is thrilled to be putting her pie-making skills to use at the town's new bakery: Sweetie Pie. Working with food has always been her passion and now that her family responsibilities are finally behind her, she can start to think about pursuing a path outside of Maple Woods…that is, until her high school sweetheart Scott Collins strolls back into town and makes her think twice. When Scott left twelve years ago, he took with him a secret that could devastate Emily. Will he explain his reasons for vanishing, and will Emily be able to forgive him?
Please tell us about the characters in your book?
Scott Collins is a truly tormented man, and the anguish he feels throughout the book underscores what a decent person he is. He's a man who believes he has done a terrible thing, by destroying the one person he loves the most, but he is also the victim of his own tragedy. It's impossible not to wish the best for Scott because his heart is, and always was, in the right place.
Emily Porter was Scott's first and only love, and despite the tragedy that tore them apart, she has never been far from his thoughts. As the oldest child,Emily had to hold her family together after her father's early death, but she enjoys keeping their traditions alive through family recipes. Emily is a nurturer through more than just food, and this trait helps her find a way back into Scott's heart
As you wrote your protagonist was there anything about them that surprised you?
I imagined Emily as this sweet girl, working at a pie shop, stunned to see her high school sweetheart stroll in after a twelve-year absence. As I wrote her, I realized that while kind and giving, Emily is a stronger person than she appears. She's been through a lot in life, and while she is not jaded or cynical, she knows how to assert herself, despite her selfless demeanor.
What scene did you most enjoy writing? Why?
I loved writing the scenes with Emily's sister, Julia, who lent some comic relief to the story. She's a feisty character, and she forces Emily to be honest with herself. The sisters enjoy watching a soap opera together, and being a die-hard General Hospital fan, I had a lot of fun with that.
His frown deepened. "Oh. Sorry about that. I…Well, I should let you get back to your evening. You're probably busy."
Emily opened her mouth to respond but Julia's voice purred smoothly from behind her. "Oh, but quite the contrary."
Emily whipped around and flashed a warning look at her sister, who pretended not to catch it.
"It isn't often we're graced with the talk of the town." Julia smiled sweetly, and Emily closed her eyes, bracing herself. "Please, Scott. Come in. We have a lot of catching up to do and I was just about to put the water on for tea."
***
Scott cupped his tea and saucer in his lap and glanced up at Julia. She'd grown up from a freckle-faced, scrawny little teenager into a striking beauty with creamy skin and distinct coloring. Deep auburn hair and green cat eyes stared back at him.
"So, Scott," she said, setting down her mismatched cup to pick up her knitting. "I heard Emily really let you have it today."
She arched an eyebrow as her lips curled mischievously, and it was then that he realized she was talking about the pie toss. He chuckled, feeling some of the nervous energy roll off him. "Ah well, it was all in good fun. It washed off."
Julia's eyes were sharp. "Not quite the same as a dagger to the heart, I suppose."
"Julia!" Emily snapped, but Julia just pinched her lips and casually returned to her knitting.
"You'll have to forgive my sister," Emily said, reddening.
Scott shrugged. "I probably deserved that one."
"My goodness!" Julia snorted. "Is that actual remorse I detect?"
"Julia!" Emily said sharply. "Don't you have to finish knitting those cashmere socks for the window display at the shop?"
Julia let out a sigh. "I know when to take a hint." She stood, gathering her yarn in her hands. "Besides, you two have unfinished business to discuss."
She held Scott's gaze as she retreated from the room, and he made a mental note to steer clear of her until she'd calmed down.
He waited until he heard the door click shut, but as he looked down the hall to make sure, he noticed the brass handle silently turn, and the door to Julia's room remained open exactly an inch after that.
What scene was the hardest to write? Why?
Some of the nostalgic scenes between Scott and Emily were very emotional and sad. They were more difficult to write because I wanted to be sure I captured their true sense of loss and regret.
He could still remember the way she looked, the last night they were together. It was one of those hot, sticky days in August. The kind of days that never seemed to end, and he never wanted them to—not when he was with Emily. They'd spent the day wandering through town, resting in the cool shade of the trees in the park, taking heat in each other's embrace and not even caring, so eager were they for the other's touch. Her long brown hair was damp at the forehead, pulled up in a ponytail, and he remembered the way he traced his fingers down the length of her neck, how her cheeks flushed from more than just the summer sun. He'd spent many days like this with her, but for some reason, on that day, he'd lingered at the edge of her porch, watching as she smiled to him from the top of the stairs, waiting until she was safely inside, and even then, wishing he could still cling to the sight of her for just a few more moments.
He'd clung to the image for years. The perky ponytail, the bright pink cheeks that made her gray eyes shine, and most of all, that smile. It was the smile of innocence, the smile of a girl who loved him completely, who trusted in him to never let her down. And he never wanted to.
"It was too hard to say goodbye," he said gruffly.
"Too hard?" Emily's eyes were steely and sharp, darkening to midnight as they locked his. "What was hard, Scott, was waking up one morning and discovering you were gone. And then waking up every morning after that wondering if it might be the day I heard from you again. And then realizing every night that I probably never would. That was hard."
Scott held her steady gaze, wanting more than anything to close the distance between their bodies, between the twelve years of disappointment he had caused her and the years of pain he had brought into her life. He wanted to take her into his arms and kiss the frown off her sweet mouth, to feel the curve of her waist under his hands, to make up for every tear he had ever caused her to shed.
He nodded, edging toward the door. She was right. Actions did speak louder than words. The way she saw it, he had led her on, made promises he had never intended to keep, and then never spoken to her again. She had no idea how far beyond that betrayal his actions had extended.
"Just tell me this much," she said. "Do you ever wonder how things might have been? If you'd stayed in town?"
He looked her square in the eye, grateful for a chance to be brutally honest. "Every day," he replied. Every damn day.
Who would you cast in the role of your characters if your book was optioned for a movie?
I envisioned Emmy Rossum as Emily and Scott Speedman as Scott. I only later realized that these actors might have also inspired the character's names. 🙂
If you could have given your characters one piece of advice before the opening pages of the book, what would it be and why?
I would have told Scott to stop being so hard on himself. He's so guilt-ridden, and these feelings have caused a lot of damage.
What are you currently working on? What other releases so you have planned for 2014?
In September my first single-title book, MISTLETOE ON MAIN STREET, will release through Grand Central Publishing. It's the first book in the Briar Creek series, and I'm currently finishing the second book in the series, which will release next April.
Thanks for blogging at HJ!
Giveaway:

An autographed copy of RECIPE FOR ROMANCE.
To enter Giveaway: Please complete the Rafflecopter form and Post a comment to this Q:

Since this book takes place in a pie shop, I must ask: What is your favorite pie flavor? 
Excerpt
Scott loaded up the toolbox and closed it tight. Turning to face her, his eyes locked with hers and a shadow fell over her soft gray irises. Just tell her. Tell her now. It's just you and her. Get it over with. He cleared his throat. "Emily, I wanted to say—"
"If it's about last night, Scott, please…let's forget it." A flush had crept up her cheeks and she traced a path on the tile floor with the toe of her shoe.
"But that's just the thing, Emily. I can't forget it." Any of it. "Did you mean it when you said you moved on after I left?"
She looked up at him. "Would it matter if I had?"
He raised his eyebrows. "I suppose it wouldn't. If it made you happy."
Emily snorted. "Since when do you care if I'm happy, Scott?"
"Since always," he said firmly, searching her face. "You know how much I cared about you."
She held his stare, her lips growing thin. "No, I don't know that. I thought you did once, but then—"
"I'm sorry the way things ended between us, Emily. Please believe me when I say it because it's the truth."
"That's not exactly the way I remember things, Scott. The way I remember it, nothing ever ended with us, you just disappeared."
His jaw flinched. "I had my reasons," he said.
"Enlighten me." She tipped her head, locking her gaze on him.
He inhaled deeply, holding her stare, willing himself to let it out, to spill the truth. The horrible, awful truth. The minute hand ticked its way around the clock behind her. With a sigh of defeat he broke her gaze and shook his head. "Does it matter why? Can't it be enough that I'm sorry?"
She sighed, her eyes silently roaming his face. "You're really sorry? You really mean that?"
"More than you know," he insisted.
Book Info:
When Scott Collins walks into the Sweetie Pie Bakery on opening day, Emily is convinced she is seeing a ghost! It has been twelve years since he left town without a word;twelve years since he shattered her teenage heart. What has brought him back to Maple Woods? And why now?
Time has only improved Emily's beauty, Scott muses. He would give anything to take away her pained expression, to be able to hold her in his arms again. But the family secret that drove him away still stands between them. And telling her the truth could ruin more than just their second chance at a happy ending….
Book Links:
Author Bio
Olivia Miles lives in Chicago with her husband, young daughter, and two ridiculously pampered pups. As a city girl with a fondness for small-town charm, she enjoys incorporating both ways of life into her stories. Not a day goes by that Olivia doesn't feel grateful for being able to pursue her passion, and sometimes she does have to pinch herself when she remembers she's found her own Happily Ever After.
Website | Facebook | Twitter |