Today it is my pleasure to Welcome author
Kari Lynn Dell
to HJ!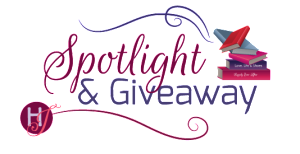 Hi Kari and welcome to HJ! We're so excited to chat with you about your new release, Reckless in Texas!
Tell us about the book with this fun little challenge using the title of the book: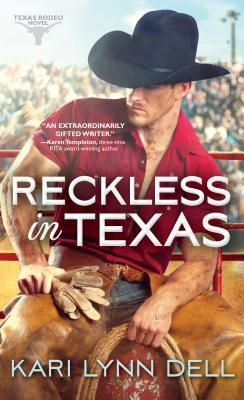 T is for Trouble.
Now Violet knew exactly what kind of trouble Joe Cassidy was—the kind she'd never been able to resist getting into.
E is for Electricity.
The bulls fed off the electricity arcing around the arena, launching their muscle-bound bodies into space, twisting, rolling, flinging dust and riders and glistening streamers of snot into the night sky. It was a beautiful thing.

X is for X-ray.
Violet tried to protest that she was fine, but Joe refused to let anyone listen. He took one arm, the physician's assistant took the other, and they hauled her upright. She hissed in pain and called Joe a very bad name.
He patted her butt. "You've probably got that right, but you're still having X-rays."

A is for Assume.
He brushed her jaw with his thumb, condensation from his water bottle leaving a damp trail on her skin. "Be careful what you assume, Violet. I might have to prove you wrong."
S is for Strawberries.
Joe managed to get in the car without slamming anything in the door—barely—but as he put the key in the ignition, Violet reached back for her shoulder belt. Everything lifted and shifted under the red silk and he lost motor function when the scent of warm strawberries washed over him.

Please share your favorite quote from the book.
"Some people are good at being bad, Violet. If you're gonna dance with the devil, you should let him lead."
Please share a few Fun facts about this book…
Reckless in Texas is peppered with winks and nods to real life people and events, beginning with the names.
Jacobs Livestock is named for a long time stock contractor here in Montana who provides bucking horses and bulls for rodeos I've been competing at since I started out in the junior division.
Joe was named in honor of Joe Baumgartner, Pro Rodeo Hall of Fame bullfighter, who was selected to work the National Finals Rodeo a record fourteen times and was a four-time Bullfighter of the Year. Like my Joe, he didn't become involved in rodeo until high school and was extremely driven, but additional similarities between them are purely coincidental—other than a tendency toward profanity and a love of bucking stock.
While struggling to find just the right person to be Joe's best friend, I made yet another fruitless attempt to banish the mail that accumulates like fallen leaves on my desk. Right on top was a college graduation announcement for a friend's son…tall, blond, handsome Wyatt. One of these days I'll have to tell his family he's now a romance hero—so they can mock him ruthlessly in true cowboy style.
If your book was optioned for a movie, what scene would you use for the audition of the main characters and why?
I'd want to see the scene when Joe makes his first serious move, having decided that he and Violet might as well have some fun together during his stint in Texas. One evening, he lures her onto the wicker loveseat on her front porch—right across the driveway from her parents' house—and asks her to go out with him. Her response is an immediate, definite No!
"You're not scared, are you Violet?" he taunted softly.
"Of you? Hardly." Her chin jerked up, her voice snooty. "I don't date the help."
"That's good, since your truck drivers are married and Hank's a tad young." Joe brushed back her hair again, his fingertip skimming under her ear, smiling when her breath caught.
She squared her jaw. "My dad would not approve."
Joe trailed his thumb along the top of her shoulder, wishing he could reach bare skin. "You still ask Daddy's permission to play with the boys?"
"Yeah." She finally swatted his hand away, then folded her arms. "So go ahead. I'll wait here."
Joe's spine snapped straight and he gaped at her. "You expect me to go over there and ask permission to
take you out?"
"Only if you want that date."
Joe's mouth opened. Closed. As he glared, she smirked, smug in her victory.
"You don't think I'll do it," he said.
The smirk faded.
"Be right back." He jumped to his feet, wiping that smirk off her face, and bounded down the stairs, his boots crunching out a rapid tattoo on the gravel driveway.
Have. You. Lost. Your. Mind.
If you could have given your characters one piece of advice before the opening pages of the book, what – would it be and why?
Brace yourselves, buckaroos. This is gonna hurt. But like rodeo itself, love is worth the pain.
What are you currently working on? What other releases do you have planned for 2016?
I am finishing edits for the second book in the Texas Rodeo series, Tangled Up in Texas, which is due out in February 2017. It stars Delon, the father of Violet's son, who suffers a couple of major blows at the end of Reckless. In addition, he's not coping well with the emotional upheaval that results when Violet falls in love with Joe and upsets the always delicate balance between unmarried parents. And then the first woman he loved and lost drops back into his already messed up life—and she's the only one who might be able to help him salvage his rodeo career.
I honestly believe this is the strongest, truest story I've written. If nothing else, I guarantee you will never look at an eighteen-wheeler or a jar of Nutella quite the same way again. And we get to meet Delon's brother, Gil…*heart flutters*.

Thanks for blogging at HJ!
Giveaway:

Print copy of Reckless in Texas (Texas Rodeo) by Kari Lynn Dell
To enter Giveaway: Please complete the Rafflecopter form and

Leave a comment with your thoughts on the book…
Book Info:
Texas Homecoming
Violet Jacobs is fearless. At least, that's what the cowboys she snatches from under the hooves of bucking horses think. Outside the ring, she's got plenty of worries rattling her bones: her young son, her mess of a love life, and lately, her family's struggling rodeo. When she takes business into her own hands and hires on a hotshot bullfighter, she expects to start a ruckus. She never expected Joe Cassidy. Rough and tumble, cocky and charming, Joe's everything a superstar should be-and it doesn't take a genius to figure out he's way out of Violet's league.
Joe came to Texas to escape a life spiraling out of control. He never planned on sticking around, and he certainly never expected to call this dry and dusty backwater home. But Violet is everything he never knew he was missing, and the deeper he's pulled into her beautiful mess of a family, the more he realizes this fierce rodeo girl may be offering him the one thing he never could find on his own.
Buy Links: Amazon Books-A-Million Barnes & Noble  Chapters iBooks


Meet the Author: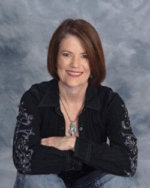 Kari Lynn Dell is a ranch-raised Montana cowgirl who attended her first rodeo at two weeks old and has existed in a state of horse-induced poverty ever since. She lives on the Blackfeet Reservation in her parents' bunkhouse along with her husband, her son, and Max the Cowdog, with a tipi on her lawn, Glacier National Park on her doorstep and Canada within spitting distance. Her debut novel, The Long Ride Home, was published in 2015. She also writes a ranch and rodeo humor column for several regional newspapers and a national agricultural publication.