Today it is my pleasure to Welcome romance author
Marisa Cleveland
to HJ!
Hi Marisa, welcome to HJ!
If you gave the characters from this book an opportunity to speak for themselves, what would they say about you?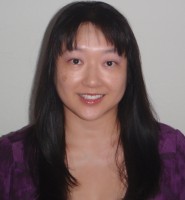 Yikes! Billy would probably say I'm a meanie for making him wait so long for Lacey, and Lacey would probably agree with Billy, since they're so connected. I guess it's a great thing my characters don't have the opportunity to say anything about me! 🙂
 Let's talk about your newest release: Reforming the Cowboy
If you had to summarize the book for the readers here
This is a contemporary romance about two characters in a transition period in their lives, and each one needs the other one to help them achieve their dreams, but when their dreams divert in opposite directions, they must reevaluate what they really want.
Please tell us about the characters in your book?
Billy is a little bit Country, and Lacey is a whole lot of everything else. He's been almost famous and is out to prove he still has what it takes. She's recovering from a bad breakup and ready to open her dream café.
Was it love at first sight for your characters? If not what was the pivotal moment of change?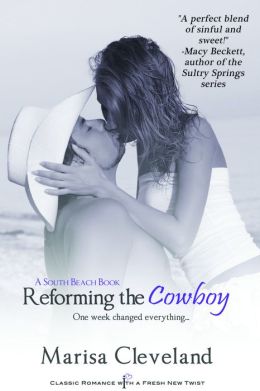 Billy won't admit it, but a piece of him fell in love with Lacey within the first ten pages. The dressing room scene where she scoffs at him makes him realize this woman is just what he needs. Lacey has lusted after Billy since college, but she denies that it's more than a physical attraction, when really, she's fallen in love with his protective nature. When she stumbles into an important business man, Billy takes the blame, and she loves him for looking out for her best interests.
If your characters could go back in time and change one thing what would it be? Why?
That's a great one! Billy would definitely ditch Shawna earlier in his career, and Lacey wouldn't trust Stephen.
What scene did you have the most fun writing? Why?
Part of the reason Billy's in South Beach is to free his mind from Nashville and the past. He hasn't written new lyrics in years, and if he wants to get back on the charts, he needs fresh material. But it isn't until he's riding back from a charity event that Lacey forces his fears to the surface, and in that moment, he hears the music. I love this scene because it's Billy overcoming his personal road blocks, and Lacey is the one helping him move forward.
And now, moments before he was about to right a serious wrong, he had Lacey breathing down his neck. Pushing him when he just needed one damn day…

And just like that he heard the lyrics again. Silent since the day he punched the record exec in the jaw and was tossed in jail for assault. The phrases flew around his brain in random order making sense to no one but him.

"Paper," he demanded. "I need paper."

Lacey narrowed her eyes at him. "Why?"

"I have," he glanced at the dashboard, "five hours before I'm due on stage, and I just told you I wasn't singing all the same songs from last night. So give me paper so I can write something new."

She looked skeptical, but she also looked impressed. Like he was a super hero and not the villain. "Just like that?"

Chip handed him a pad of paper and a pen.

"Just be quiet."

He scribbled the first phrase and hummed a tune. Too low for an opening line. He rearranged it in his head and then hummed again. Better. When he focused, he could block out an earthquake, but Lacey's soft, almost resigned sigh snuck through his concentration. "Thank you, Billy."
What scene was the hardest to write? Why?
I'm a private person, so the hardest scene to write was when Lacey thinks Billy is exposing her feelings at a charity event with a huge audience, and because she's not confident enough in their relationship, she's humiliated. I'm always afraid of being the one who cares too much and ends up getting hurt, so this scene with Lacey's vulnerability was really difficult for me.
He sang about a girl capable of great happiness, vulnerable, taken advantage of—all the phrases she'd asked him not to sing about. Then, the song moved into how her defeat made her stronger, too strong and even cynical, and burdened by the past, the girl in the song tried to be cavalier about relationships.

But she was a fangirl, and when she finally met him, love snuck in.

Her hands covered her mouth. Damn it. He knew she loved him, and now the whole world knew she loved him. Like all the other groupies. Just like Shawna said. He'd said he was going to do it, and he had. He'd written a song about her life. And it hurt to realize he wasn't declaring his love. He was exposing hers.
How did your character spend the week just before the story starts?
Oh wow! Their lives were super boring before they met each other. Lacey spend her days and nights scrubbing and prepping her café for the grand opening. She slept little, worried a lot, and made wishes with pennies in fountains. Billy's week was tame. He exchanged emails with his little sister and wondered if his manager would pull off finding him a gig. He stayed away from the bars, even though he lived above one, because he was focused on improving his image upon his return to the stage.
Who would you cast in the role of your characters if your book was optioned for a movie?
It would be so awesome to see Hugh Jackman cast as Billy Hardy and Leighton Meester as Lacey Durant!
What are you currently working on? What other releases so you have planned for 2013 into 2014?
I'm currently working on the second and third South Beach books. Hopefully those will release in 2014.
Thanks for blogging at HJ!
Giveaway:
Because there are so many great books available, I'm offering two winners the choice of one e-book from Harlequin Junkie's sidebar Adverts.
To enter Giveaway: Please complete the Rafflecopter form and Post a comment to this Q:

I love to connect with readers! When choosing a book to read, I look at the cover, the title, and then the blurb. What about you? How do you decide to give a book a chance?
Except
Even if she'd yelled or screamed or cried, he couldn't have released her, and that thought should have scared the hell out of him. But she'd said his name on a whisper. A plea. He heard a hundred different intonations in his name on her lips, and a faint succession of single tones formed a melody in his mind. She was his muse, the reason he heard music again after silence for so long.

He knew he'd write a song about this moment. This indecision about letting someone in, letting someone sneak by the armor and the shields and the protective wall built to keep intruders away. Was Lacey his intruder?

His resolve crumbled. Hell, maybe he never had any to begin with.
Author Bio
Marisa Cleveland loves to laugh, hates to cry, and does both often. As a writer, she writes. Every day. If she couldn't express herself through writing, music, and dance, she would die. Perhaps because she married her best friend, her adult romance novels focus on playfully naughty relationships developed through friendship. She believes romance novels are the perfect "how to" books, because no matter the obstacles, the characters keep working toward their happily ever after. She loves to connect with writers and readers through the various social media sites. Website | Facebook | Twitter |