Today it is my pleasure to Welcome author
Gillian Archer
to HJ!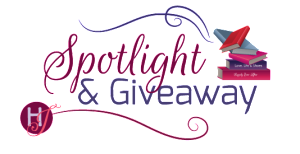 Hi Gillian and welcome to HJ! We're so excited to chat with you about your new release, Reluctantly Royal!
Please summarize the book for the readers here: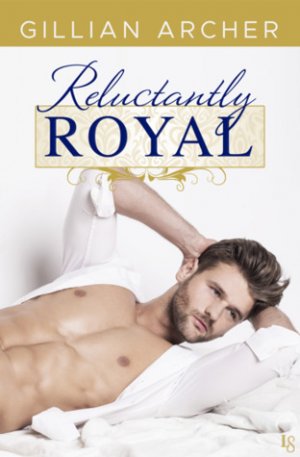 A prince from Monaco meets a girl in a Vegas dive bar (as you do) only he doesn't tell her he's a prince and she has a secret of her own.

Please share the opening lines of this book:
 I couldn't recall a time when my brother had summoned me to dinner at the palace with good news. I was doubtful that tonight would be any different.

The fact that he wanted to meet me in the York Room was enough to make my blood run cold.
Please share a few Fun facts about this book…
The entire story is told from Prince Lucien's point of view.
I grew up in Las Vegas, and the bar the hero and heroine meet in is loosely based on one my sister-in-law hosts a weekly karaoke night.
The first place the characters hook up—the Neon Graveyard—is a real place in Vegas that you can visit. Although maybe don't do what Luc and Hannah do there…
Please tell us a little about the characters in your book. As you wrote your protagonist was there anything about them that surprised you?
Despite being from such different backgrounds, both Luc and Hannah have mothers who are supportive and there for their children when it matters most. Luc's mom does it in her queenly, upper class way, mostly behind the scenes while Hannah's mom goes toe to toe with Luc to let him know in no uncertain terms that Hannah's her baby and he won't just swoop in and screw around with her—prince or no.
If your book was optioned for a movie, what scene would you use for the audition of the main characters and why?
Their first kiss. I'm a huge fan of sexual tension and if the couple isn't clicking before (and during) the kiss, they're not the right ones for the job. Here's a little snippet:
 With a song like "Sexyback" playing, I thought we'd be grinding against each other, all full of sexual tension and steps away from going home together.
Not so much.
Hannah bounced around the small dance floor with her hands over her head, apparently without a care in the world. It felt like the entire bar was watching us, but Hannah didn't seem to notice. She bounced and gyrated and yelled the lyrics along with the tone-deaf singer on stage. She was pure joy and didn't appear to have a single worry. It was intoxicating and impossible to ignore.
Not that Hannah would let me just stand there and watch her dance.
On her second trip bopping around the dance floor, she grabbed my hand and pulled me into her insanity. In seconds I was laughing, gyrating alongside her. Dancing like this was so far outside my comfort level, but I don't think I'd ever enjoyed myself so much in my life.
All too soon the song ended, and I found myself breathing a bit harder than before and staring into her hazel eyes. "That was . . . fun."
"You've got some moves. I wasn't sure at first—you were just standing there like a bump on a log. But once you loosened up—"
Whatever she was going to say next was cut off as the karaoke host took over the mic. "That's it for me. Thanks for partying with me tonight. I'm gonna leave you with the sultry sounds of Beyoncé's "Naughty Girl" as I pack up, and then it's the digital jukebox after that. Night, all!"
The guy had the balls to wink at me as the music started.
Hannah burst out laughing. "I think he's playing my song."
"It would be rude to disappoint him."
She lifted her hands over her head again and started to do this hip-shake thing that immediately got my dick hard.
I shook my head and grabbed her hand to pull her to me. "This time we're dancing my way."
Hannah laughed as she fell into my arms, but she didn't complain or protest. No, she did that hip-shaking thing against my body. I groaned and ground my hard dick into her soft belly. Hannah made a soft keening sound, then burrowed her head into my chest.
"Not so funny now," she murmured.
I hummed in reply as I tried to get my dick under control. But it was no use; Hannah was just too fucking hot in my arms. Instead I brushed the hair off her face. Merde, she was gorgeous.
She looked up at me with a question in her eyes.
So I answered it by ducking my head and covering her lips with mine. Her body went rigid for a second, then melted in my arms as my lips coaxed a response from her. Then it was she who was the aggressor. She buried a hand in my hair and held me firmly against her. My scalp tinged with pain, and I'd be damned if I'd let her take the lead either on the dance floor or with our sexual chemistry. My tongue probed the seam of her lips until she opened her mouth to me. I quickly lead her in a parry and thrust motion that I couldn't wait to repeat with other parts of our anatomy later.
. . . Or now, but for the fact that we had an audience.
It was that last thought, combined with the faint roaring of a crowd, that drew me out of our hormone-induced fog. And I became aware of the fact that the Beyoncé song was over and a rowdy crowd of soldiers at a table near us were cheering on our floor show.
Hannah registered our audience a second later than I and pulled away, ending our kiss. She buried her face in my chest, her shoulders shaking. I had a second to wonder how I was going to calm her down when I realized she wasn't crying.
She was laughing.
After a beat Hannah stepped away from me, turned, and dropped into a theatrical curtsy to the whooping table of soldiers.
I shook my head and laughed. My eyes met Nicolas's across the room; despite the distance, I could read the disapproval in his expression. My chief bodyguard wasn't as capable as Dimitri at hiding his expressions.
Not that I gave a fuck.
I turned to the soldiers' table and did a little bow of my own, then grabbed Hannah's hand and pulled her to me just as a new-to-me slow techno song started to play.
This time Hannah let me lead her as we swayed on the dance floor. She looked up at me with laughing eyes. "I kinda forgot where we were for a second. Good thing we really didn't give them a floor show."
"What was it you said to me a few minutes ago? Wh—"
"Wanna get your sexy on?" Hannah interjected.
"No." I laughed. "But I guess that works, too. I was thinking when you asked me: 'Who said tonight was over?'"
"Hmmmm." Hannah smiled up at me. "Well, one, I don't do public displays of affection. Usually. And two, I never have sex on the first date."
"Wait, that's a lot for me to process in my second language. You're considering this a first date?"
"Maybe. I guess we'll have to see how it goes. It could be our first date. Could be our last date."
"No pressure."
"Exactly. Just so you know, I'm grading your every move."
Christ, she was hot. And challenging. And complex. Somehow I didn't think I'd be able to figure her out in just one week. A girl like her would take time. Time I sadly didn't have.
Excerpt. © Reprinted by permission. All rights reserved.

What do you want people to take away from reading this book?
That wealth doesn't protect anyone from heartbreak and loss, and that everyone deserves their own HEA!

What are you currently working on? What other releases do you have planned for 2017?
I am just finishing up the fourth book in my True Brothers MC series, Rough Ride, and am plotting the next new series I'm so excited to start.

Thanks for blogging at HJ!
Giveaway:

Ebook: RELUCTANTLY ROYAL by Gillian Archer (Gifted via Amazon)
To enter Giveaway: Please complete the Rafflecopter form and Post a comment to this Q:

Monaco has always been on my bucket list to visit, but despite living in Ireland for four years, we never got around to making it to Monaco. What's a place you'd love to see, but haven't been yet?
Book Info:
A bad-boy prince is tamed by a vivacious American beauty in this charming love story.
Officially, the world knows me as His Royal Highness Prince Lucien of Monaco, but you can call me Luc. A long time ago, I vowed never to let my heritage stand in the way of a good time. Now the party's over.
With the death of my father and my twin brother, I've lost a part of my soul—and my freedom. My heartless older brother tells me that not only do I have to settle down, I need to marry a girl with the right bloodlines. AKA, a princess. Yeah, I'll get right on that . . . after one last trip to Vegas.
That's where I meet Hannah. Not only is she gorgeous and down-to-earth, she reminds me what it's like to live completely in the moment. Plus she has no idea who I really am. Hanging out with the locals, I feel like I can just be myself again. Besides, our chemistry is undeniable—especially after we take things to the next level.
What happens in Vegas is special, and I don't want it to stay there. But I've been keeping a secret that will tear us apart. The last thing I expect, though? Hannah's been keeping a secret of her own . . . one that might just bring us together.
Book Links: Amazon | B&N | iTunes | kobo | BAM |

Meet the Author: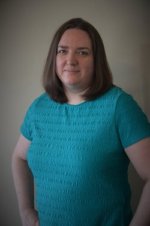 Multi-published author Gillian Archer has always loved books. And has had a serious soft spot for romances ever since the tender age of twelve, when she would steal her mother's Harlequin books and read them under the covers with a flashlight. But the writing bug didn't hit until over ten years later after a dare from the husband. (It might have also involved a wall-bangingly bad book.) Now she can't imagine doing anything else.
Outside of writing, Gillian loves to spend time snuggling with her husband, playing with their dog and traveling to exotic places. After living abroad for four years, she is very happy to be back in the U.S. with the wonders of Walmart.
Website | Facebook | Twitter |