Today it is my pleasure to Welcome romance author
Ann Marie Walker & Amy K. Rogers
to HJ!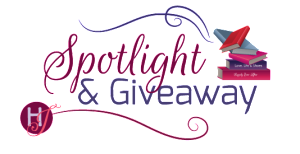 Hi Ann Marie & Amy  and welcome to HJ! We're so excited to chat with you about your new release, Remind Me

!
Please summarize the book for the readers here: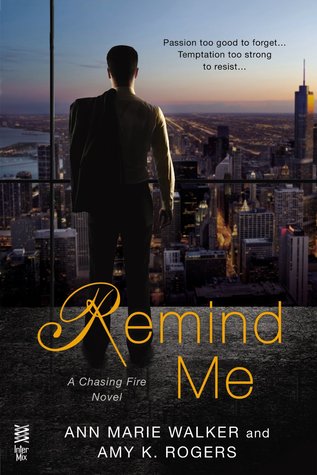 When billionaire Hudson Chase is forced to attend yet another glad-hand charity event, he expects nothing more than rubber chicken and insufferable conversation. Instead he finds himself coming face to face with Alessandra Sinclair, the woman who shredded his heart ten years prior when he'd been the help and she'd been the one percent. But things are different now and as CEO of one of the fastest growing companies in the country, Hudson is accustomed to getting what he wants. And what he wants is a second chance with the girl he once called Allie.
Alessandra Sinclair's life is everything her mother ever dreamed it would be – charity work, social engagements, and country clubs – in other words, boring as hell. All that changed the night her first love walked out of her past to pledge a million dollars in exchange for a dance. Now, haunted by the memories of their teenage romance, and one very hot kiss, she can't seem to get Hudson Chase out of her mind. Torn between two worlds, Allie must decide how much she's willing to risk to have the love she's always longed for.

Please share the opening lines of this book:
There were few things in life Hudson Chase couldn't control. He'd conquered Wall Street, dominated the business world, and had a net worth that made him a regular on the pages of Forbes. But rushing a woman when she was getting ready for a black tie affair was a power even he didn't posses.
Please share a few Random facts about this book…
During Amy's first visit to Chicago, we took the REMIND ME tour. We visited the locations mentioned in the book and even had a few sucker punches at Tavern!
Before putting "paper to pen" we actually "cast" the entire novel since we both had to be picturing the same characters as we wrote. One decision that was unanimous was that Hudson Chase would bear a striking resemblance to David Gandy. Lucky for us, the internet offers a wealth of pictorial inspiration when it comes to our favorite Brit.
Please tell us a little about the characters in your book. As you wrote your protagonist was there anything about them that surprised you?
Hudson is a kid from the wrong side of the tracks who is now CEO of one of the country's fastest growing companies. What surprised us most about Hudson is his sentimentality. He may seem the ultimate alpha, but the way he feels about those close to him is the driving force in all he does.
Alessandra is the girl who on the surface has everything. Getting to know the many layers beneath that gilded facade was one of the greatest challenges as well as the greatest reward when writing. What surprised us is how she evolves and comes into her own over the course of the book, which is a major factor in the plotline of book 2. When we started writing the first book we didn't know what direction we would go with the second one. But as Allie grew as a character, it became obvious where we needed to take her in the second book.
What, in your mind, distinguishes this book from other books out there in the same genre?
REMIND ME is by two authors, each writing a different point of view. The end result is a book that not only alternates POV, but has two truly distinct voices.

The First kiss…
Hudson and Allie actually share their first kiss ten years prior to the start of the book during a teenage summer romance. Here is a glimpse of that time in their lives:
"Are you cold?" Hudson asked her.
"I'm fine." She smiled. The summer wind wasn't the reason Allie shivered. It was Hudson, sitting so close, that made her tremble.
"Here, let me warm you up." He wrapped his arm around her, pulling Allie tight against him. "I think you can see the whole town from up here."
Allie hadn't noticed. Their car had been perched at the top of the carnival's Ferris wheel for several minutes now as they waited for passengers to load, but she'd barely noticed the view. She couldn't take her eyes off Hudson Chase. With his black T-shirt, faded jeans, and motorcycle boots, Hudson was what her mother would have called a thug. But Allie knew better. And there, high above the town, no other opinion mattered.
She wanted to stay at the top of that Ferris wheel forever.
"You know," he said, a devious smile on his face. "If we're going to be here a while . . ." Allie's heart raced as Hudson leaned closer, his lips hovering just inches from hers. "We might as well make good use of the time."
Did any scene have you crying or laughing (or blushing) while writing it?
While there were MANY scenes that had us blushing, one particular moment had us laughing out loud. Hudson is giving Allie a tour of his penthouse in the Palmolive building, explaining how it was previously the headquarters of Playboy magazine as well as the location of their first of many infamous clubs.
Allie gaped at him. "You live in the Playboy Club?"
"Yes. Interested in wearing a bunny outfit, Miss Sinclair?"
She smiled coyly. "Particular fantasy of yours, Mr. Chase?"
"Second only to Princess Leia's gold bikini." He flashed her a heart-stopping, panty-dropping grin, and in that moment she was quite sure he could talk her into wearing either if it meant his hands and mouth touching her. "Come," he said as if reading her mind. "There's more."
If your book was optioned for a movie, what scene would you use for the audition of the main characters?
We would use the scene where Hudson and Allie see each other for the first time since their relationship ended ten years prior. The scene is critical because it needs to convey ten years of memories while at the same time demonstrating an instant, albeit somewhat guarded, attraction. An excerpt from that meeting is included at the end of this Q&A.

If you could have given your characters one piece of advice before the opening pages of the book, what would it be and why?
Brace yourself, Hudson. You're in for the shock of your life. Might want to loosen that bow tie.
What are you currently working on? What other releases do you have planned for 2015?
We just finished the third book in the Chasing Fire series which will be available October 20, 2015. The second installment, RELEASE ME, comes out on July 21, 2015.

Thanks for blogging at HJ!
Giveaway:

iPad Mini
To enter Giveaway: Please complete the Rafflecopter form and

Please leave a comment for the authors with your thoughts on the book…
https://www.rafflecopter.com/rafl/display/c19552ce11/
Excerpt from Remind Me:
"Mr. Chase."
Hearing his name, Hudson turned. An older gentleman was beating a path his way. His hand was already extended and judging by the look on his face, he was gearing up for a request.
Sophia touched Hudson's forearm, but her attention was on the room. "I'm heading to the bar," she said, her eyes already scanning the crowd. "Can I get you a scotch?"
For a moment he thought about following her simply to escape a conversation he already knew he didn't want to have. "Blue Label. Make it a double."
"Elliot Shaw," the man said, somewhat out of breath, "executive editor, Chicago magazine. So glad to run into you. I've left several messages with your assistant."
Hudson shook his hand. "What can I do for you, Mr. Shaw?"
"I'd like to feature you in our annual 'Power 100' issue."
"That's handled by my PR department. I suggest you talk to them."
"I have," Shaw politely persisted, "but we want more than a standard press package. We'd like an exclusive interview."
Hudson was about to cut him off when Shaw played his trump.
"In return we're willing to offer you the cover of the issue and rank you number one on the list. Not every day someone moves to town with the clout to knock Oprah off her throne." Shaw chuckled at his own joke then launched into a well-rehearsed spiel. "In the local market our circulation is larger than People . . ."
Hudson tuned the man out. He was scanning the crowd for his date, and more importantly his scotch.
And then he saw her.
His heart beat like he'd just finished the Chicago Marathon.
The hem of her black dress sat conservatively above the knee and the neckline was far from revealing, yet she was still the sexiest damn woman in the room. Sophisticated and elegant.
She turned towards a petite redhead, revealing the low cut out in the back of her dress and a whole lot of perfect skin.
Holy shit.
Hudson drew a sharp breath. He couldn't help but wonder what she was wearing underneath. Or how her blonde hair, once released from the pins holding it in place, would tumble in loose curls around her face. Soft waves that would brush like satin across his bare chest . . . his abs . . . his . . .
". . . Of course the social media element can't be minimized." Shaw's voice yanked Hudson right out of his fantasy.
"Do you know that woman?" He inclined his head in the blonde's general direction. "Speaking with the redhead?"
Shaw followed his gaze. "Yes, that's Alessandra Sinclair, the event chair. Her family—"
"Thank you, Mr. Shaw. Excuse me." Hudson strode confidently through the room, reaching Sophia just as she turned away from the bar with two drinks in hand. He caught her by the elbow without ever breaking stride.
"Careful," she warned, "this dress cost a fortune."
Hudson snatched his scotch out of her hand and drained it, skidding the empty glass across a table as he passed. He steered them quickly towards the blonde, his awareness of her heightening with every step. When he was standing behind her, he took a deep breath, steeling himself for her reaction.
"Excuse me. Who should I see about making a rather sizable donation?"
***
Sizable donation? The words were music to Alessandra's ears. A confident grin spread across her face. Convincing fat cats to part with their cash was her specialty. This guy wouldn't know what hit him.
She turned around, prepared to give Mr. Potential Donor the full benefit of her charm, and froze.
It couldn't be.
Her practiced smile slipped as she gaped at him in disbelief. He was older, obviously, and dressed in an Armani tux instead of faded Levi's. His dark, wavy hair was shorter than it had been and his once wiry frame was replaced with the muscular build of a man well acquainted with the gym. He was taller, his shoulders broader, and even his stance had changed. The boy she'd once known was now a man who exuded an overwhelming sense of masculine power.
So much about him was different and yet his eyes, those gorgeous blue eyes, were exactly the same as she remembered.
"That would be us," a voice to her right offered. She could barely make out the words over the sound of blood rushing through her ears. "I'm Harper Hayes and this is the event's chair, Alessandra Sinclair."
"Alessandra," the man said, a smirk tugging at the corner of his mouth as he offered his hand. "Hudson Chase."
For a moment her gaze lingered on his full, sensual lips. His strong, rugged jaw. The designer stubble he wore now made him look even darker and more mysterious than he had when she'd first met him. She wondered how it would feel beneath her fingertips, against her cheek, between her thighs . . .
Harper's elbow nudged her arm, pulling her from her errant thoughts.
Holy hell, where did that come from?
Alessandra looked up to find Hudson watching her, one brow quirked, and a warm flush crossed her face. She placed her hand in his, hoping he didn't notice the way her fingers trembled.
"So what's this you were saying about a donation?" Harper asked.
Hudson held Alessandra's hand, his eyes locked on hers, as he answered. "Perhaps this is a matter I can discuss with Miss Sinclair over a dance?"
For a moment the atmosphere between them seemed to shift, becoming charged with anticipation as his question hung unanswered in the air. Then the woman on Hudson's arm interrupted with an exaggerated sigh. She feigned disinterest, inspecting her perfect manicure as she shifted her weight from one stiletto to the other. Alessandra studied her. Curvy in all the right places with legs that went on forever. Lush red lips matched her barely there dress and dark, cascading curls framed a face worthy of a magazine cover. Granted, the magazine would likely be Maxim. But still, she was stunning.
Alessandra quickly withdrew her hand but Hudson's gaze was steady. "I'm considering writing a large check this evening," he said. "The least you can do is dance with me."
"She'd love to," Harper volunteered.
Alessandra whipped her head around, her narrowed glare meeting Harper's broad grin.
"Work it," Harper mouthed as she nudged her forward.
Hudson waited, his blue eyes fixed on her. She knew she should politely decline. She could turn him down and no one would be the wiser. After all, she was the event chair. Any number of responsibilities or pressing issues could be deemed a plausible excuse. But at that moment, she couldn't think of a single one.
Book Info:
First in a tantalizing new trilogy about reigniting a forbidden desire from long ago…
As heiress to a media empire Alessandra Sinclair was raised to put family obligations first. But everything changes the night her first love walks back into her life and turns her whole world upside down. Haunted by the memories of a secret romance with a boy from the wrong side of the tracks, she can't seem to get Hudson Chase out of her mind. Once again torn between two worlds, Allie must decide how much she's willing to risk to have the love she's always longed for.
Ten years is a long time to wait, but billionaire Hudson Chase didn't become CEO of one of the country's fastest growing companies by giving up on what he wants. Now that he's got Allie in his sights again, he's determined to make her regret breaking his heart. And this time, he's going to make damn sure he's not so easy to forget.
Includes a preview of Release Me book two of the Chasing Fire trilogy.
Buy Links: Apple iTunes | Barnes & Noble | Booksamillion |  GooglePlay | Kobo  


Meet the Author:
Though thousands of miles apart, Ann Marie Walker and Amy K. Rogers are in constant contact, plotting stories lines and chatting about their love of alpha males, lemon drop martinis and British supermodel, David Gandy. You can find them on twitter as @AnnMarie_Walker and @Amy_KRogers.
We are both active on twitter and facebook and love hearing from readers:
https://twitter.com/AnnMarie_Walker
https://www.facebook.com/AuthorAnnMarieWalker
https://twitter.com/Amy_KRogers
https://www.facebook.com/AuthorAmyKRogers
Website | Facebook | Twitter |