Today it is my pleasure to welcome romance author 

Nicole Flockton

to HJ!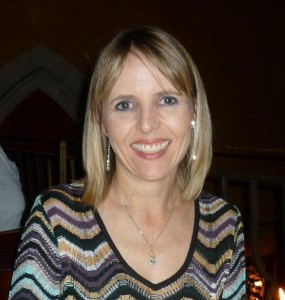 Thanks for having me here Sara, I'm really happy to be here visiting Harlequin Junkie. You asked me what my five favorite scenes are for my latest release Rescuing Dawn.
It's hard to pick out five but I thought the first one I'd share is when our heroine, Dawn Grainger meets our hero Andrew Holmes. She's had a tough start to her shift and is assailed by memories of her past, seeing Andrew brings back more.
"Dawn? Is that you?"

A voice dragged her out of her maudlin thoughts, and Dawn looked up. The moment she locked eyes with the paramedic standing in front of her, she wished she was anywhere but where she was.

"Andrew?" It couldn't possibly be him. Shouldn't he be in the middle of an ocean somewhere? Shouldn't he be part of a crew chasing another "around-the-world" sailing title? Shouldn't he be battling mother-nature? That was his life. He shouldn't be standing in her ER. He certainly shouldn't be a paramedic. It was the last occupation she'd ever thought he'd enter into.
The second scene I've picked is one that wrenched my heart when I wrote it. After hearing that her friend has had a baby and after seeing Andrew she's trying to ground herself and remember why she'd shut herself off from the world. So she goes and visits her son and husband's graves.
Dawn placed her fingers to her lips, kissed them, then transferred the kiss to the smiling cement cherub sitting atop the tombstone.

"Sleep tight, Brody. Mummy loves you."

She brushed away a stray leaf, imagining that it was Brody's baby fine hair. Today it hurt so much more than it had yesterday. Or the day before that. Or the week before that. But today she welcomed the hurt. She was afraid that if she didn't keep feeling the hurt, she might forget Brody.

She looked over to the left and saw the name "Tom Granger" engraved on the adjoining black, granite tombstone. The granite so cold and bleak, so unlike the warm person that Tom had been. She should've loved him more. If she'd had, then maybe …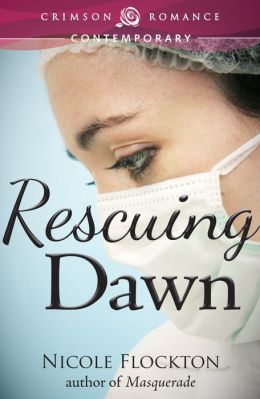 The third scene I chose is one between our hero and heroine and they're meeting up for yet another coffee date. It's a nice scene where we can see the building relationship between Dawn and Andrew. I like the sweet kiss he gives her and even reading it I get little shivers from it.
As if sensing her perusal, he turned his head and even though they were both wearing sunglasses, she knew the moment his eyes connected with hers. He moved away from the wall and finished his call. A sexy smile, that she felt all the way to her toes, lit his face. She waited as he approached. After being hit by his smile, walking seemed impossible.

"Hi," he murmured as he leaned in and dropped a soft kiss on her lips. It was quick and she followed his lips for a second before pulling back, embarrassed at her display of open wantonness.

"Hi yourself." She sounded breathless, which was stupid, really. She hadn't run. She hadn't raised her heart rate with anything physical. But with one touch of his lips to hers, and she may as well have run a marathon. She took a deep breath to try and get herself under control. "I hope you weren't waiting long. We had an emergency and I had to help out."

"No, not waiting long at all." He lifted his sunglasses up so she could see his eyes clearly. "I would wait a whole lot longer than twenty minutes for you, Dawn."
So the fourth scene I chose is a scene where Dawn is opening up with her friend and work colleague – Phoebe. Phoebe has appeared in "Masquerade", my first book with Crimson Romance. Phoebe is Sophie's best friend, but she's also good friends with Dawn. Coming October 28th you can read all about Phoebe and her happily ever after.
"So what's up?" she asked.

Dawn started to count again, avoiding the question, but stopped. Perhaps talking to Phoebe would help her gain some perspective. She hadn't had someone to talk to in a while. "I don't know where to start, to be honest."

"The beginning is always the best place to start." Phoebe fiddled with the sheet on the bed. "Or so I've been told."

Dawn hesitated. She knew Phoebe had her own issues; it didn't seem fair to unload hers on Phoebe too. "Are you sure you're happy for me to unload on you? I mean, I know you've had a tough time of it lately, doesn't seem fair."

Phoebe gave a quick shrug of her shoulders. "It's fine, but if you want to be fair, how about if I need to unload, I'll come see you."
And the final scene I chose is the scene where Dawn realizes that to truly move on she has to say goodbye to her past.
Dawn nodded and walked to the small garden by the side of the building. There was a bench under a tree and she headed over to it. She sat down and, through the branches of the tree, looked at the sky. The clouds were wispy and white and free. A light breeze was blowing. She closed her eyes and imagined the breeze was the gentle touch of Brody's hands on her face. Like the way he'd occasionally brush his hand against her face as she was feeding him.

"I'm not saying goodbye to you, Brody, but I'm letting go of the blame. I thank you for choosing me to be your mummy, even if it was only for a few short months. You will always own a piece of my heart and I will talk to you. Just maybe not as much as I used to. I love you, my little handsome prince."

After she'd finished whispering the words, she felt the tears trickle down her face. She knew they weren't tears of sadness, but tears of gratefulness that she'd had Brody in her life.
So there you have it five of my favorite scenes in "Rescuing Dawn". It was tough to come up with them as there were a few more that I could've picked. Thanks Sara for having me here!
Giveaway: 
$5 Amazon gift card + winner's choice of backlist.
To enter Giveaway: Please complete the Rafflecopter form and post a comment to this Q:
What type of scene is your favorite? Is it a fight scene? Kiss scene? Why?
About the book:
He helps save lives, now he wants to save hers.
Dawn Granger has loved and lost and it's a road she's not prepared to travel again – that is until her past turns up and has her questioning her resolve.
Andrew Holmes has sailed the globe numerous times, but when he almost loses his life, he decides he needs to give something back, so he returns home and trains as a paramedic. When he runs into his former sweetheart he is surprised to find an attraction he thought dead come to life. When he sees Dawn's sadness, he knows he will do anything to make her smile again.
Dawn tries to resist Andrew but their past pulls at her in ways she thought long dead. Can she trust a man who ran out on her once before? Can she risk putting her heart on the line again? Or will it all be taken from her again?
Currently Rescuing Dawn is 99c until 4th August as part of Amazon Kindle's "The Big Deal".