Today it is my pleasure to Welcome author
Karina Bliss
to HJ!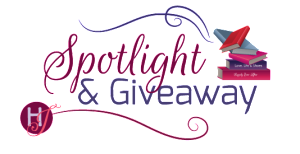 Hi Karina and welcome to HJ! We're so excited to chat with you about your new release, Resurrection – a ROCK SOLID romance!

Thank you, always a pleasure to visit HJ.

Please summarize the book for the readers here: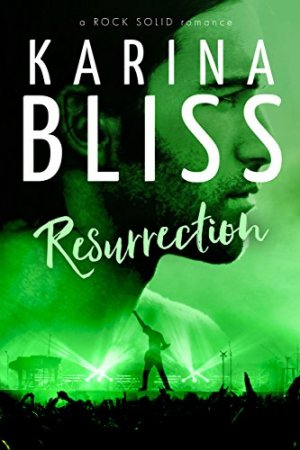 Moss McFadden and Lily Hagen Stuart have nothing in common but a difficult childhood. She overcame hers with sex kitten looks, he by grabbing everything good with both hands…and as a rock star 'everything' comes served on a plate.
These days bad boys are her worst nightmare and he's struggling to hold onto the dream.

Please share your favorite line(s) or quote from this book:
"People like us need more than one break."
Please share a few Fun facts about this book…
My heroine started her story life as Stormy, a platinum blonde with implants in love with the hero of my first rockstar book, Rise. So it was a big challenge to make her over into a heroine.
My hero is known as Moss. An outsider, his nickname references 'a rolling stone gathers no moss.' His real name is Aiden and it's only referenced once in the book.
My research encompassed sex tapes, fathers' rights, mic failure, Early Childhood Education, cheap cars, driving infringement penalities in California and itinerant workers well as everything to do with rock bands.
What first attracts your Hero to the Heroine and vice versa?
Moss has always wanted Stormy/Lily, but figured she was 'above his pay grade.'
Of course it's more than that, which he discovers when a sex scandal brings her back into his life. "He felt suddenly fiercely protective of that spark of optimism and hope that had always characterized her—the one, when she was dating Zander, he used to dismiss as hopelessly naive. However cynical Moss was for himself, he couldn't let this scandal extinguish that spark in Lily."
If your book was optioned for a movie, what scene would you use for the audition of the main characters and why?
To pay her way until the scandal blows over, Lily takes a job driving Moss around. He's a party animal and she's been working as a nanny so it's a two-worlds-meet scene with comic potential. On their first night driving together, he's worried she might have to park in rough neighborhoods while she's waiting for him.
His brow cleared. "I could catch a cab home."
"Which defeats the purpose of having a driver. I have drink, food, study materials, laptop, blanket, pillow, and a superpower you're grossly underestimating."
"What's that?"
"Common sense." He looked unconvinced and she lost patience. "Look, I'm not dumb. I know pity motivated your offer, but I accepted it because you're the one person who doesn't treat me as fragile. So go be the rock star and I'll be your driver and we both get to keep our independence. Now listen to your music so I can concentrate on staying on the right side of the road."
Without a word, he plugged into his cell, only removing one earbud to give her occasional directions. As she pulled up outside their destination, he stowed the earphones in the glove compartment. "I'll be anytime from half an hour to three depending on what's playing and who I run into."
Lily relaxed tense shoulders. She'd thought he might be mustering more arguments. "If you hook up with someone, I can drive you both home—"
"Hookups don't find out where I live."
"—or I'll drive you to her place. If she has a vehicle, text her address when you're ready for a pick-up."
"You're making me feel like a kid being dropped off for an X-rated playdate," he complained. "It's taking all the fun out of it."
"In my bag, you'll find extra—"
"If you say condoms, I'm firing you."
She bit on a smile. "Breath mints."
Readers should read this book….
Because to quote one reviewer:
"Bliss takes on standard stereotypes, the grasping, promiscuous groupie and the self-indulgent rock star, and turns them into multidimensional characters who win readers' interest and affection."
What are you currently working on? What other releases do you have in the works?
Rights have reverted to some of my Harlequin backlist, and in the next couple of months I'm re-releasing my Mr. series of bad-boy millionaires, plus the fourth of my military romance series, A Prior Engagement. All details on my website www.karinabliss.com.

Thanks for blogging at HJ!
Giveaway:

I'm a Kiwi so I'm making this giveaway available everywhere. Make a comment to go into the draw for a print copy of Resurrection!
To enter Giveaway: Please complete the Rafflecopter form and Post a comment to this Q:

I'm always looking for great reads. Tell me the last book you read that you recommended to a friend.
Excerpt from Resurrection – a ROCK SOLID romance:
He felt a desperate need to do something nice for her. "I'm hungry…you hungry?"
"Not really."
"Too bad, I'm buying you breakfast." He gave her directions to a hip restaurant that Dimity liked, which offered beachfront balconies and fresh sea air. Having lived rough, he personally preferred the cozy indoors, but this wasn't about him.
Lily took one look at the upmarket decor and chic diners and hung back. "What if I'm recognized?"
"You won't be, you look too different."
"I'm not dressed for this place." He checked her out. The dark pants were wrinkled, and there was a coffee stain in one of her blouse's geometric diamonds. Strands of hair had escaped from her loose ponytail. She looked like a woman who'd slept in a car. Returning his inspection, she added, "Neither are you."
"Wait here." Zipping up his jacket to look vaguely respectable, he raked a hand through his hair. Channeling Zander, who nailed rock royalty indifference, he approached the desk. "Hi, nice morning."
The maitre d's welcoming expression faded a little as her gaze dropped from his eyes to his stubble. Her aquiline nose wrinkled as she caught the faint whiff of the pool hall—stale smoke, cheap beer. "Do you have a reservation?"
"I'm supposed to meet Dimity Graham here."
She straightened, ran a pink-painted nail down her list. "I don't see a booking for Dimity. Are you sure you've got the right time…" her dark-eyed gaze raked his appearance again, "and the right place?"
"Positive," he said firmly. He conjured the hormone-hitting smirk he'd mastered during the reality show, the one that won him female votes. "My manager said she'd meet me here."
He saw the moment she recognized him. Whether they were rock 'n' roll fans or not, most Americans knew who he was, even if it had been two years since television had beamed him into their living rooms.
"There's obviously been some mistake, Mr. McFadden. Let's go and find a table for you."
"Thank you." He gestured for Lily to join him.
Dismay flickered across the maitre d's face when she registered Lily's equally disheveled appearance but she was professional enough to smother it, ushering them through the restaurant and to an upstairs terrace overlooking the beach. Ivy twisted around the wrought iron balustrade, rectangular planters filled with red geraniums separated the diners, and green sun umbrellas waited for deployment.
"This is lovely, thank you for finding us a table," Lily said. Her warm smile—unlike his—was all about making a genuine connection. One of her gifts, he thought, watching the maitre d's professional smile soften.
"You're very welcome."
While she cleared the fourth place-setting, Lily picked up the table's centerpiece, a vase of lavender and lilac-purple roses. She breathed in their fragrance and the strain around her eyes lightened. "These roses smell gorgeous," she said to their host. "What are they?"
"I don't know, but I can ask."
"Fragrant Plum." Moss picked up the menu. "It's a hybrid tea rose, grown for its sweet scent and perfect shape."
The two women stared at him.
"I harvested flowers in a previous life," he said, scanning the choices. "We, ah…won't wait for Dimity."
"I can take your order."
He chose bacon and eggs, and hash browns, watching Lily as she wavered between the Spanish omelet and creamed mushrooms. At The Comfort Zone, her hair color had been mousy, but in the sun it was a gleaming light brown, shot through with strands of dark gold. Without the collagen fillers, her thinner upper lip made the lower look fuller. He glanced away to the beach, distancing himself.
Below, a woman ran past with a jogging stroller, ponytail bobbing. Power walkers, cyclists, all the earnest early-morning exercisers were out in force. When he'd slept on the boardwalks, their pounding had been a sign to wake up, move on.
"So this is what morning people do," he commented when he and Lily were alone.
She laughed, loosening her hair and digging for a comb in her bag. "You talk as though we're another species." She dragged the comb through her hair and the dark gold shone like silk.
"You are."
She replaced the comb in her bag. "Where did you pick roses?"
"Watsonville, not far south of San Francisco."
"What else have you done to make a living?"
When I was fifteen, I stripped naked so some old pervert could masturbate to the sight of my scrawny body. That earned me fifty bucks.
Something must have showed in his expression because she immediately added, "I heard you boast once that you can work any agricultural machine."
"Boast?" He lifted an eyebrow. "It's a fact."
She lifted an eyebrow in return. "What kind of harvesters?"
Of course, she was a Kansas girl. "Binder, combine, header, reaper, thresher, windrower. Anything that would get me out of picking by hand." He'd done enough of that as a minor. Moving state to state following the harvests. Farmers needed seasonal workers more than they needed to verify identities, and many paid in cash.
Their meals arrived, and he changed the subject. "When did you decide you wanted to work with kids?"
"Oh, forever." She teased a slice of red pepper from her omelet with a fork and nibbled on it. "Right from small, I minded my younger sisters while Mom worked. Granny was supposed to be in charge but she didn't have the energy past noon, lucky for us." She must have seen his look of confusion. "She was old school with discipline; fortunately we could outrun her."
He didn't laugh. "Where were the men?"
"Gambling, drinking, leaving." She finished the pepper and dug into the omelet, winding the melted cheese around her fork. "There's a saying in our family, the Hagen women can't pick horses or men. I believe I'm the fourth generation keeping up that proud tradition. We lived with Granny until she died, when I was around twelve. Fortunately, she'd put her house in a trust so Mom couldn't sell it and blow the money. So we always had a roof over our heads between saviors."
"Saviors?"
"Every man who moved in with my mother was the best thing that ever happened to us," she said lightly. "Until he became the worst thing."
"Your childhood sounds hellish, so why are you telling it like it's comical?"
"Says the rolling stone who gathers no moss." She swiped a piece of bacon from his plate. "Traveling around the States with your dad. He dies, you evade Child Protective Services until you turn eighteen. A Huckleberry Finn style adventure, except on the road instead of the river." Behind her glasses, her eyes revealed her understanding of everything he was leaving out.
"I didn't spin it that way, the reality show people did," he said, suddenly uncomfortable. "Zander did. Besides, why make people uncomfortable with the truth? That I was cold, hungry, frightened, and worse. Or that the streets still felt safer than the first place CPS dumped me."
He stopped slicing bacon, momentarily disorientated. How had he ended up spilling this stuff?
But Lily only nodded. "I joke about my childhood for the same reason. I'd rather people laugh at it, than pity me. And it helps me feel as if I got over it. That I can get over anything."
She was looking sad again so he picked up his water glass. "Hey." When she glanced up, he raised it in a toast. "To resilience."
Excerpt. © Reprinted by permission. All rights reserved.


Book Info:
No more rock stars. Ever.
Lily Hagen Stuart has done that scene to death. Her new career in early childhood education is way more rewarding and she deals with far fewer tantrums. Then a stolen sex tape is posted online and her future is in jeopardy. She needs to get away from the paparazzi and the only place that offers refuge is the world she swore never to return to: the music world. Fine.
A few months—tops. That's all she needs to get her life back. And keeping her hands off gorgeous Moss McFadden? Should be easy since they've always avoided each other.
Being an outsider suits him just fine…
Moss McFadden may be a rising rock star, but he's quite happy to keep everyone at arm's length. Until Lily needs help, that is. They strike a deal that puts them in closer proximity than is good for his equilibrium. Still, he can keep his growing fascination with her in check.
Or can he?
Because when she lends him a hand in a life-changing situation, all his defenses are shot. And as he goes down in a wave of longing, he wonders if she just might be his salvation.
Book Links: Book Links: Amazon | B&N | iTunes | kobo | Google |


Meet the Author:
New Zealander Karina Bliss has written a biography for a rock star, swapped identities with her twin, raised three orphaned children with her ex husband, worn a cow costume to a Bachelor and Spinster ball, considered marriage for the sake of a baby, and been mayor of a small town.
Oh wait, that's her characters.
Outside her imagination, she's always been a professional writer, first as a travel journalist and then as a romance author. Her deeply held convictions include: love conquers all; yoga pants are daywear; and what a woman really wants is a man who cleans. Unfortunately, she does not live with one, (nor indeed has raised one). Please buy her books so she can pay for one.
She has also swum with sharks. They were very small. Babies, really. But still count.
Website | Facebook | Twitter | Instagram | GoodReads |