Today it is my pleasure to Welcome author
Claire McEwen
to HJ!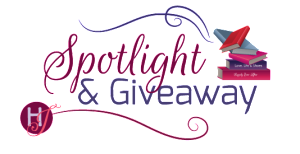 Hi Claire and welcome to HJ! We're so excited to chat with you about your new release, Return to Marker Ranch!

Hello! I'm very happy to be here today. Thank you for having me!

Please summarize the book for the readers here: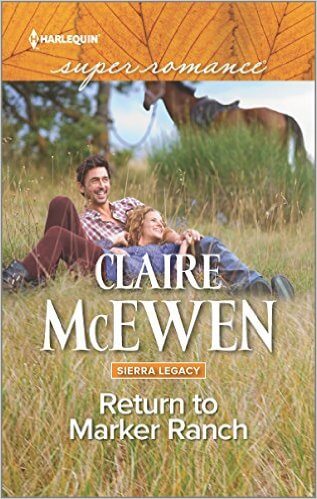 Return to Marker Ranch is a very emotional story about a veteran, Wade Hoffman, who moves back to his abandoned family property, Marker Ranch, to try to turn the land into a working cattle ranch. His father and brothers were criminals who used the ranch for their illegal activities, so he has a lot of work to do! Wade longs to be accepted by the people in his hometown, and wants to show them that not all Hoffmans are terrible people. But he's battling PTSD, which makes his own behavior erratic and leaves him feeling out-of-control.
The woman he has always loved, Lori Allen, is an experienced rancher who lives on the neighboring property. When Wade builds a well, he accidentally runs hers dry. In drought-stricken California this is an especially damaging mistake. Lori is furious with Wade, but not just about the water. She's harboring a secret heartbreak that she's never revealed to anyone, and Wade returning to Marker Ranch brings it all out into the open.
These two have a long and complicated journey back to the love that will heal them both. I so enjoyed writing this story and hope that it will transport readers to the cattle ranches that border the Sierra Nevada, to join these two characters on their very-bumpy but heartfelt road to happiness.
Return to Marker Ranch is the second book in my Sierra Legacy series, but it can stand alone. The series doesn't have to be read in order.

Please share the opening lines of this book:
Lori Allen tugged at the brim of her hat in a futile attempt to shade her eyes from the relentless blue sky. It was way too hot for this late in the fall. She scanned the granite ridges that towered behind her ranch. Heat waves shimmered between her and the peaks. No clouds. Again.
Please share a few Fun facts about this book…
This book was written to a fabulous soundtrack! I don't always write with music playing, but I felt like Wade, especially, just craved music! There is a Bruce Springsteen song, called Dry Lightening, and it was on my mind constantly when I wrote Wade's character. It's a lonely haunting song and the lyrics, especially in the first and last verse, could have been written about Wade. I also played Keith Urban's Fuse album almost every day that I wrote. Sometimes I'd have to stop and dance around my study for a minute or two! And Lori, my heroine, who is quite a strong woman, proved to be a big Miranda Lambert fan.
If your book was optioned for a movie, what scene would you use for the audition of the main characters and why?
I think I'd use the scene where Wade and Lori meet, because there are so many undercurrents going on between them when they first see each other again. Lori is furious and scared about her missing water, but all of these other emotions are coming up too. And Wade is scared too, and anxious, and almost tongue-tied at seeing Lori again. Here is a snippet:
He was waiting for her to say something, but it was hard to think when his eyes were the same deep brown she remembered. They'd gone almost black when he'd kissed her. Her voice came out as a weird squeak. "You're here to stay?"
"Yup." He looked wary, his jaw set with tension. But she knew that if he gave one of his rare smiles, it would change everything. Light him up. It always had.
Don't think about his damn smile. He'd been here long enough to build a giant well above hers. Long enough to use up all her water. And he'd never once contacted her.
"Oh." It was all she could manage and still get oxygen. He'd always done that. Crowded her, sucked up all the air just by standing close.
"You hadn't heard?" he asked. "Did the Benson gossip machine break down while I was gone?"
She gave the expected smile, but it felt stiff. "I haven't been to town much the past month or so. My dad retired to Florida. There was all the packing to get him ready and then…" How to explain the last couple of months? She'd dropped into bed exhausted every night. There'd been no time to go to town and hear the gossip. "Well, it's been busy, what with all the fall cattle work starting."
"I've got a few cattle of my own here now," he offered.
"Really?" She made a mental note to count her stock very carefully when she collected them from the mountains. Wade used to be the lone honest Hoffman son, but things could change.
"Yup. I'm planning on fixing this place up… turn it into a real working ranch."
"Oh." What was she supposed to say to that? "That's great." Suddenly the last bit of the resil- ience that had kept her going over the past hard months melted away. She had an overwhelm- ing urge to lie down in the oily dust of Wade's junkyard ranch and give up. Wade was her per- manent next-door neighbor? Who'd taken her water? She knew life wasn't fair. But sometimes it doled out bits of unfairness so cruel they felt like cuts to the soul.
"You okay, Lori? You look kind of pale." Wade stepped forward and put a hand on her upper arm as if to support her. But the strength of his fingers, and the memories they sent burning to the surface of her mind, had the opposite effect. Her knees felt shaky and she pulled away from him.
"I'm fine." But she wasn't. This wasn't okay. Wade, here, was not okay.
"Let me get you some water," he offered.
Her laugh wheezed like a mule's bray. "Water. Yeah, I'd love some water. My water."
What do you want people to take away from reading this book?
I want them to come away with a feeling of hope and a reminder of the healing power of love. That even in very dark times, love can bring us back and make us whole again. And I hope they are reminded that healing and love is all around us, not just in romantic love, but in the love we feel for friends, for a community or a region, for the animals we rescue, and the animals who rescue us.
What are you currently working on? What other releases do you have planned for 2016?
The third book in this series, Home Free, is all finished and comes out this November. I'm currently writing the fourth book, which doesn't have a title yet. It will be released, I think, in the spring of 2017. And after that, this series will be all wrapped up and I'll have to figure out what to write next!

Thanks for blogging at HJ!
Giveaway:

A signed paperback copy of the first book in the Sierra Legacy series, Wild Horses. And a pretty metal, tasseled bookmark to go with it. US and Canada only, please.
To enter Giveaway: Please complete the Rafflecopter form and Post a comment to this Q:

Wade Hoffman is a very troubled hero. As I wrote him, I hopefully offered readers things to love about him and reasons to cheer him on. What kinds of character traits or actions do you love to see in your romance heroes?
Excerpt from Return to Marker Ranch:
This excerpt is from chapter six. Wade's cattle are sick and it turns out he's partially at fault. The vet, Dr. Hernandez, is trying to help him, but he's realized that Wade has no idea what he's doing with these cattle! I love this section because it's the turning point when Wade realizes he is going to have to drop his guard and ask Lori for help.
Dr. Hernandez wasn't much older than him, and Wade appreciated his blunt honesty. It was what he was used to after the army. "So I messed up. What can I do to fix it?"
"It's a respiratory illness. They probably never got their booster shots. It's treatable. You need to separate out the sick ones and give them antibiotics. And they're all going to need to be vaccinated. Come on over to my van and I'll get everything ready for you." He paused. "You know how to give them shots, don't you?"
He'd read about how to give them shots. He knew he should confess his ignorance, but he couldn't stand to have the doctor think he was an even bigger fool. "Yeah," he said casually. "That's not a problem." But then he remembered Lori's harsh words of advice. A rancher needed to face mistakes and fix them fast. These cattle depended on him. There was no room for pride here. "Actually, no, not really."
"Look," Dr. Hernandez said as he opened a box in his van. "I can show you really quick, but do you have anyone who can help you out? Maybe someone who can mentor you a bit? Cattle ranching is complicated—a lot can go wrong. And if too much goes wrong, it can be dangerous for you, for the animals and even for the consumer."
Wade watched the doctor measure out liquid into a glass bottle. He didn't relish folks around here knowing how little experience he had running a ranch. There was only one person he could possibly confess that to. And she'd called him a thief yesterday.
His sister had been right. He might need water, but he needed his neighbor even more. Lori was the smartest person he knew, and one of the most capable ranchers in the area as well. If he shared the water, she'd help him. She had to. He was desperate, and underneath her frustration with him, she was a generous person.
And maybe desperation was just what he needed to push him through the anxiety. To get him to finally say the things he should have already. Things like I'm sorry. And I wish I'd acted differently. "Yeah, I know someone," he told the vet.
"Great. Have him get over here as soon as possible. You'll need an extra hand."
Funny how the vet immediately assumed that Wade was talking about a guy. Lori probably had to be extra tough, trying to make it in a profession so dominated by men. Which would help explain why she'd been so tough with him over the water. Though he'd also been an insensitive, scared jerk. That would probably explain it better.
He remembered, suddenly, being a kid at school. How he'd almost never had a lunch with him. How Lori had always offered to share hers. She'd fed him just about every day for years. And then he'd turned his back on her when she came to him about the water? What the hell was wrong with him? How had he started making all of his decisions out of fear?
He turned to the doctor with a new resolve. "I've got someone I need to apologize to. And if I do it right, I hope she'll give me a hand around here. She's the best rancher I know."
Excerpt. © Reprinted by permission. All rights reserved.

Book Info:
This is one reunion both of them could do without
This is the chance she's been waiting for to prove she can run her family's ranch. And despite her many doubters, Lori Allen knows she's doing a good job. Until the man who once broke her heart—Wade Hoffman—runs her well dry! And it turns out he's got as much to prove as she does. After serving his country, Wade's back to rebuild his family's reputation and win his battle with PTSD.
With so much to lose, neither can afford to give in to temptation. But to succeed they must let go of old heartache and face up to bringing out each other's worst, along with the best. And what doesn't kill them…
Book Links:

Meet the Author: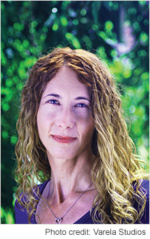 Claire McEwen lives by the ocean in Northern California with her family and a scruffy, mischievous terrier. When not dreaming up new stories, she can be found digging in her garden with a lot of enthusiasm but, unfortunately, no green thumb.
Claire enjoys discovering flea-market treasures, walking on the beach, dancing, traveling, and reading, of course! She loves to write complex heroes and heroines, who grow and find themselves through their search for love.
Website | Facebook | Twitter |