Today it is my pleasure to Welcome author
Lexi Blake
to HJ!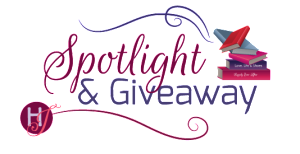 Hi Lexi and welcome to HJ! We're so excited to chat with you about your new release, Revenge!
Please summarize the book for the readers here: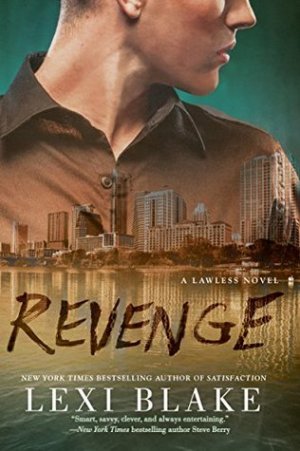 Revenge is the conclusion to the story of the Lawless family's quest for justice. Drew, who has always been the head of his family, is forced to face the dark truth about his past. The only thing that makes it easier is that Shelby is at his side. It's about one man deciding if love is stronger than revenge.

Please share the opening lines of this book:
"This is a mistake."
Like he hadn't heard that before. Andrew Lawless tried to remember that Bill Hatchard was simply worried, and rightly so.
Please share a few Fun facts about this book…
Drew turns out to be a complete nerd, in the hottest way.
A new Lawless family member is revealed.
Some of my Masters and Mercenaries crew show up to save the day.
Please tell us a little about the characters in your book. As you wrote your protagonist was there anything about them that surprised you?
Drew surprised me because his thoughts were so complex. He feels removed from everyone else. You think he is close to his siblings, but he really feels isolated and lonely.
I loved how strong Shelby turned out to be. How willing she is to fight for what she needs. How willing she is to take her place as the matriarch of the Lawless family.

If your book was optioned for a movie, what scene would you use for the audition of the main characters and why?
I would use the opening scene of the book. Drew and Shelby are negotiating how to work together. They meet in his office and he presents her with "the plan."
She'd definitely gone down the rabbit hole. She'd rather expected to be ushered into Lawless's office to face a panel of lawyers who would convince her never to even mention his name professionally again or they would ruin her. She hadn't expected to get hit on by a programmer and left alone with the big boss, who seemed amused by all of it.
"Why don't you take a seat so we can talk?" He gestured to the chair in front of his desk. The light in the room was low, only half-lit at this time of night. There was an oddly old-fashioned lamp on the high-tech desk, casting warm light around the space between the desk and two chairs that formed the heart of the office.
It made the space look warm and inviting, intimate. As though the light itself formed a nest to lock out the rest of the room.
"I won't bite." His face softened slightly, that cut-from-granite jaw of his relaxing. "Can I get you a drink?"
She could use one. "Sure. Scotch or vodka would be great."
"A woman after my own heart. I think you'll like this," he murmured as he walked over to his bar.
He had a bar in his office. And it looked like a massive TV, complete with a couch. Someone had dumped a geek paradise living room on one side of the office. She couldn't help but be curious. "Are those video games?"
He was busy pouring amber liquid into bar glasses. "Of course. A guy has to relax. In my particular business, video games are the new golf. I do a lot of business over those games. I've also got some movies. It's an entire entertainment system."
"And the bobbleheads?" There was a row of them lined up on a bookshelf. Superhero bobbleheads.
"My brothers thought they classed up the place."
Had he blushed a little? It made her smile. "Oh, my God. You're a big old nerd under all that alpha male scariness, aren't you?"
"I was unaware I was scary at all." His tone had gone a bit huffy. "As for being a nerd, I did make my money off of code. I still write it. If that makes me a nerd, then I suppose I am."
"Writing code doesn't make you a nerd. Owning the entire Avengers set of bobblehead dolls makes you a nerd." And oddly more approachable.
What do you want people to take away from reading this book?
That families can be made not out of blood but from love and loyalty.

What are you currently working on? What other releases do you have planned for 2017?
I'm working on Love Another Day now. It's book fourteen in my Masters and Mercenaries series and features Brody Carter and Stephanie Gibson. It will be out August 22, 2017. I'll have At Your Service, Masters and Mercenaries~Topped book four out this fall. Then next spring I'm doing a big crossover special with Julie Kenner, Carly Phillips, Corinne Michaels, Susan Stoker, and Larissa Ione. It will be out April 10, 2018.

Thanks for blogging at HJ!
Giveaway:

Enter to win 1 print copy of your choice of Lexi Blake's book.
To enter Giveaway: Please complete the Rafflecopter form and Post a comment to this Q:

What are your favorite romance tropes? Revenge is a twist on the fake fiancée. What do you like to read?
Excerpt from Revenge:
How long have you been planning this, Drew?"
"Since the night after Patricia Cain died. I answered your question. Now you answer one of mine. Why are you so afraid of me?"
His hands ran down her arms and she was caught. Oh, she knew if she pulled away, he would let her go, but she felt trapped by the warmth and heat of his big body, by the dark stare of his eyes. "I think you could hurt me if you wanted to."
"I don't want to hurt you, Shelby."
"Then why send the lawyers? If you're telling me the truth, then you sent them even after you decided to hire me."
"I needed time to figure out what I wanted to do. I'm a cautious man. I plot and I plan and I always follow through, but sometimes I have to give myself the time and space to do so. You were moving too quickly. I had to put a stop to it or I worried my sister and brothers would find out that Iris is alive, and I'm trying hard to avoid that until it has to come out."
"They know there was a fourth conspirator." Why did it have to feel so good to be close to him? Why did the man have to smell so good? Like sandalwood and soap.
His hands moved along her arms as though he couldn't make himself stop touching her. "They do, but they know I'm working on it. They'll let it lie for a while. They're caught up in their own lives and that's how it should be."
He was willing to take on the burden for his siblings. She could understand that, even admire it. "All right. If you honestly think this is the best way, then I'll follow your lead. But I worry Carly won't buy it."
"That I'm crazy about you or that you would ever give me the time of day?" His lips had curled up in the sexiest smile. "Did you tell Carly about the lawyers?"
"Yeah, I might have mentioned it. Why are you still holding me?"
"Do you want me to stop? We need to look like we're used to touching."
If he was going to spare his siblings from pain. Damn but he knew how to put her in a corner. Her logical, rational self was telling her they could find another way to make this work. Her body was moving in close like she was magnetically attracted to him. Which she kind of was. "You honestly think this is the way to go?"
He nodded, his hands finding her hips. "I definitely think it's the way to go."
"So according to that contract I'm supposed to be affectionate toward you. Does that mean what I think it means?
"It means you should get used to kissing me. Or being kissed by me."
"But it's all for show."
One hand came up, smoothing back her hair. "If that's what you want it to be. I'm not going to lie to you. I want this to go somewhere. I'm going to use this time to try to convince you to find some actual affection for me."
Excerpt. © Reprinted by permission. All rights reserved.

Book Info:
When Drew Lawless discovers a fatal flaw in his plan to avenge his parents' deaths, he turns to the one woman he promised he wouldn't touch. He offers her a deal, one that will bring her into his investigation, his life, and his bed.
Investigative reporter Shelby Gates never dreamed how twisted the case would become—or how fascinated she would be with Drew. Every day they spend together binds them. And every night brings her closer to realizing he might be the man for her.
As Drew's feelings for Shelby grow, so does the danger. From the streets of Dallas to Austin's high-tech business world, Drew and Shelby play a game begun twenty years before—a game they will win, or die trying.
Book Links:


Meet the Author: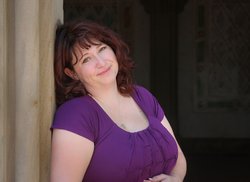 New York Times bestselling author Lexi Blake lives in North Texas with her husband, three kids, and the laziest rescue dog in the world. Since starting her publishing journey in 2011, she's sold over two million copies of her books. She began writing at a young age, concentrating on plays and journalism. It wasn't until she started writing romance that she found success. She likes to find humor in the strangest places and believes in happy endings.
Connect with Lexi online:
Facebook: www.facebook.com/lexi.blake.39
Twitter: twitter.com/authorlexiblake
Pinterest: www.pinterest.com/lexiblake39/
Website: www.LexiBlake.net