Today is it my pleasure to welcome USA Today best selling author

Debra Webb

to HJ!
Debra has a special post with her top 5 scenes from books 5 & 6 from Faces of Evil series: Revenge & Ruthless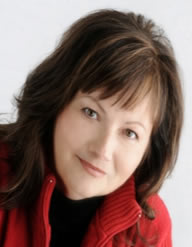 1. In REVENGE, Jess runs into a guy, Buddy Corlew, from her high school days on her latest case. He was Dan's arch rival back then and still is. I absolutely love the dynamics between Jess and Buddy.
2. Dr. Sylvia Baron is relatively new to the series but she's making her mark. In REVENGE she shows up at Jess's apartment for a girls' night. Sylvia brings along one of Dan's old lovers, Gina Coleman. The friendship developing between these three took me by surprise.
3. I also really enjoyed writing the scene where Jess confronts her sister's doctor when she feels the man isn't doing enough to find out what's going on with her sister's health.
4. RUTHLESS takes us into some intense territory. There's a confrontation between Dan Burnett and Buddy Corlew that I think readers will really enjoy.
5. I can't giveaway anything about this particular favorite scene in RUTHLESS, suffice to say: ERIC SPEARS IS BACK!
Excerpt from Revenge:
REVENGE

Deputy Chief Jess Harris took a breath and reached for the door that stood between her and the man who'd made love to her only a few hours ago. He was going to let her have it for ignoring his calls all morning.
Wouldn't be the first time or the last, she suspected.
Chief of Police Daniel Burnett was on his cell when she stepped into the room. Whoever was on the other end, he wasn't making Burnett happy, or maybe it was the other way around. Oblivious to her arrival, he gestured in frustration with his free hand—or more specifically the hand holding a cup of Starbucks coffee. Jess licked her lips in anticipation. Another cup sat on a nearby table. Was that one for her? If it was, that would be an answered prayer. Considering how long she'd kept him waiting, the coffee was no doubt cold but she didn't care. She seriously needed caffeine.
He snapped a cutting remark at his caller. Something about keeping the investigation low-key for now. Generally unable to control her curiosity she would try figuring out who was on the other end of that conversation. Not this morning. She had bigger issues with this case. But neither the case nor the promise of Starbucks could prevent the way she studied his every move. He had his back to her and there was absolutely nothing wrong with that side of him. Broad shoulders, narrow waist, and, well, things just got better from there. The elegantly tailored suit accentuated his every asset. Most of them, anyway. There were some that were best admired without any sort of embellishments.
A smile tugged at her lips when she thought of the way his skin smelled. Clean and masculine. He'd always been subtle with his aftershave or cologne. They shared that habit. Give Jess a softly scented lotion any day over perfume.
He ended the call and turned as if he'd suddenly sensed her presence. Her breath hitched. Looking at him head-on had always managed that feat. How could he be more handsome now than he had been as an ambitious senior in high school? His dark hair scarcely showed even a hint of gray. Jess had to get her roots touched up most every month. It was the bane of her existence.
Not fair.
And how the hell could so much time have passed? They'd known each other since t

hey were kids. God she felt old. Forty-two really sucked so far.
Those blue eyes of his zeroed in on hers. "I called."
She nodded. "Four times."
He dropped his cell into his jacket pocket, then bracketed his coffee-free hand at his waist in an authoritative maneuver. All the move did for Jess was point out that, like Sylvia Baron, Burnett always looked expertly put together. Crisp, creamy white shirt and tan trousers topped off with a navy jacket and tie. When he wore that color, those blue eyes of his appeared even more vivid.
"You enjoy ignoring me like that?"
Jess sighed. She could lie but he would know. "Immensely."
Burnett frowned but he moved on. "Sylvia says this appears to be a homicide."
"I never had a doubt." Vaguely she wondered if he'd been speaking so sharply to Sylvia. But mostly she was amazed at how the sound of his voice disrupted her heart's natural rhythm even now when the topic of conversation was murder. That was something she should probably never say out loud.

Giveaway: 
All 6 print books in the Faces of Evil series 
To enter Giveaway: Please complete the Rafflecopter form and post a comment to this Q:
Have you read any of the books in this series? What did you think of the excerpts provided? Did they Whet you appetite and leave you wanting more?
a Rafflecopter giveaway

Excerpt: Ruthless
RUTHLESS
The bomb squad commander cleared the package. No explosives or other destructive substances.
Just like before.
Jess Harris felt grateful for that part. She suspected the families on this block, including Lily and her husband, who had been ushered from their homes at or past bedtime were simply ticked off. BPD uniforms had questioned the folks and were already shepherding most back to their respective addresses. Lily and Blake would have to wait a little while longer.
In the middle of the front porch the evidence techs settled the box onto a trace sheet so all the contents could be inspected. Portable lights had been set up to ensure they could see what they were doing. Jess, decked out in shoe covers and gloves, crouched down to have a look first. Deputy Chief Black had arrived and was waiting outside the perimeter with Burnett.
The news hounds who monitored the police band were already on the street, and camera crews were waiting for an opportunity to get a clip or a sound bite on the story. Jess hadn't seen Gina Coleman in the growing mob, but she would show eventually.
"Ma'am, would you like me to start?" Harper asked.
Jess shook off the surrounding distractions and refocused on the package. "Go ahead, Sergeant." That way he and the evidence techs wouldn't have to see her hands shake. She hoped her stomach settled soon. That peanut butter and banana sandwich she'd scarfed down after she got home was reappearing in a most unpleasant manner.
The box, a plain brown cardboard one, about twenty by twenty inches square, found any day of the week at Walmart for a couple of bucks and sealed with shipping tape, had been opened by the bomb tech. As before, plastic, burlap and newspapers swathed the items inside.
Human remains. Bones.
As the small bones were removed from their wrappings, an ache tugged at Jess. Another family who had waited so very long would finally be able to stop wondering what had happened to their precious child. But dear God, what kind of answer was this?
Unless this victim's remains showed otherwise, there was no clue as to cause of death. No way to know what this child may have suffered before dying.
Then again, maybe the parents didn't really want to know.
Was it better not to hear the horrific details?
Was it enough to simply have some sort of closure?
Jess had reviewed photos of all the victims over and over, knew them by heart. Was this the cute little blonde-haired girl with the curly locks and the big gap-toothed smile, or the dainty child with the long brown pigtails that hung all the way to her waist?
Whichever child this was, her journey was finally at an end.
The journey for Jess had just begun. One way or another she would find this monster and she would stop him.