Today it is my pleasure to Welcome author
Julie Ann Walker
to HJ!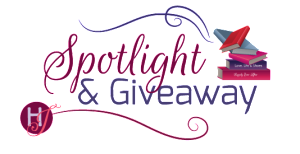 Hi Julie Ann and welcome to HJ! We're so excited to chat with you about your new release, Ride the Tide!
Please summarize the book for the readers here: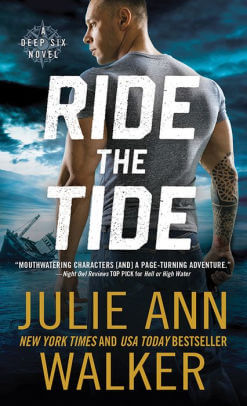 A man who's been burned by love. A woman who's only ever wanted the love of one man. Mason and Alex must overcome personal demons – and a violent man from Mason's past – before they can give in to the passion that has been growing between them for months. Oh, and you know, there's a treasure hunt going on too.

Please share your favorite quote from the book:
Something broke inside him. His restraint? Certainly. His ability to think? Most definitely. With a growl of…what?—Impatience? Defeat? Who knew?—he stomped toward her. As he closed the distance, she became his entire world. Or maybe she'd been that since the moment she landed on Wayfarer Island. Then he was on her.
Please share a few Fun facts about this book…
This is the first time I've written a virgin heroine.
I spent WAY too much time watching YouTube videos trying to get Mason's Boston accent right.
I wrote this book while traveling all over the country. Parts of this story were penned in Key West, New Orleans, Boston, Boulder, Santa Fe, Tulsa, Panama City Beach, and Asheville. That's seven states for anyone who's counting.
If your book was optioned for a movie, what scene would you use for the audition of the main characters and why?
She squealed slightly when, with a hand at her waist, he pushed her hard against the door. Stepping close, he eliminated any space between their bodies.
Her eyes rounded when she felt him hard and throbbing against her belly. Her mouth fell open, and he took advantage of her unwitting invitation.
When his lips landed on hers, he wasn't gentle. He wasn't rough either. It was more like he was a starving man. Devouring her. Consuming her.
He thought perhaps his abruptness, his lack of finesse, would frightened her. Quite the contrary. Her hands speared into his hair. Her tongue darted into his mouth. And the most erotic-sounding little moan he'd ever heard issued from the back of her throat.
She tasted like something he'd been missing his whole life but hadn't known it until right that very second. She smelled like sincerity itself, so clean and fresh.
Never dreamed it could be like this, he thought a little desperately.
But that was a lie. He'd dreamed. He'd dreamed every damn night. Except not one of those dreams has come close to this. The reality of her. The reality of them.
She kissed stardust into his mouth. It sparkled. It burned. He wasn't sure if she flew him to heaven or tossed him into hell.
He was sure that as the moment stretched out, as her unrestrained fingers and tongue and hips moved against him, desire stole away what little control he had.
He'd come to her room to put an end to the idea of them sharing anything more than friendship. But what was he doing instead?
He was kissing her.
And just as he'd feared, now that he'd started, he couldn't make himself stop.
In the end, he thought, maybe it was inevitable.
Excerpt. © Reprinted by permission. All rights reserved.

What do you want people to take away from reading this book?
That it's never too late to take a second chance on love.
Thanks for blogging at HJ!
Giveaway:

A paperback copy RIDE THE TIDE by Julie Ann Walker
To enter Giveaway: Please complete the Rafflecopter form and Post a comment to this Q:

What has been your favorite read while sheltering in place, social distancing, and/or quarantining this year?
Book Info:
Once a fighter, always a fighter…
Former Navy SEAL Mason McCarthy is done being a fighting man. Now he and the Deep Six Salvage crew are working feverishly to find the wreck of the Santa Cristina and its legendary sunken treasure. Unfortunately for Mason's peace of mind, chatty, brilliant historian Alexandra Merriweather has joined the hunt and there's no avoiding her. Alex is exactly the kind of distraction Mason can't afford right now…or maybe ever.
When a murderous enemy from Mason's past threatens the Deep Six, he must rely on old instincts and the skills he honed from years of running black ops to make sure nothing touches Alexandra. But with their lives on the line and the adrenaline running high, it's inevitable that sparks will fly.
Book Links: Amazon | B&N | iTunes |


Meet the Author:
Julie Ann Walker is the New York Times and USA Today bestselling author of the Black Knights Inc. and the Deep Six romantic suspense series'. She has won or been nominated for numerous awards including a Top Ten Romance by Booklist and a Best Summer Read by Publishers Weekly. She lives in Chicago, IL.
Author Website: https://julieannwalker.com/