Today it is my pleasure to Welcome New York Times bestselling author
Opal Carew
to HJ!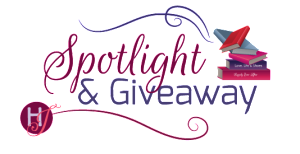 Hi Opal and welcome to HJ! We're so excited to chat with you about your new release, Riding Steele!
Please summarize the book for the readers here: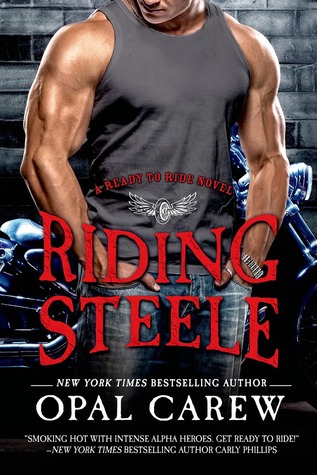 This is a book about a woman who is kidnapped by bikers… by mistake. Just before the story begins, Steele and his men were drinking with a friend who is concerned that his sister, Laurie, is in an abusive relationship. After a few, he suggests they kidnap her to keep her safe. Steele doesn't go for it, but when Wild Card, one of his men, who is as unpredictable as his name suggests, sees Laurie being assaulted by the man, he saves her and carries her off on his bike. Now Steele is left to deal with the mess.

Please share the opening lines of this book:
"Is that the woman Killer's friend wants us to kidnap?"

Steele glanced in the direction Shock was looking. Steele and his men were sitting in a pub called Big Rigg that had heavy wooden tables and a rustic atmosphere. A woman walked toward one of the high tables at the bar where a suited man and a couple were sitting.
Please share a few Random facts about this book…
Steele, the leader of the gang, is a big, rough, tattooed biker with a temper, who is intensely protective of his woman, and has a heart of gold!
Wild Card is the only one who knew Steele and his sister before she died of a drug overdose when she was eighteen.
Rip used to be an undercover cop. His ride name is short for Ripley's Believe It or Not. You can find out why by reading Hot Ride. ☺
Magic, one of Steele's crew, has a thorny tattoo around his right wrist, where the thorns seemed to pierce his skin and bleed. The words "My secrets are my own" spiral up his arm within a thorny vine, then the vine coils over his shoulder and around his heart. The thorns seem to pierce his skin and the artwork makes it look like there is a tear across his chest, revealing his heart beneath. The reason for his tattoo will be revealed in a future book!
Killer is a minor character in this book, but in Wild Ride, we saw that he was an intense Dominant who was questioning his role as an undercover cop in a biker gang
The first three heroines in the Ready To Ride books are named after friends of mine. It all started when my friend and assistant Laurie talked me into naming the heroine of Hot Ride after her sister, Hayley (whom I have great affection for) as a birthday gift. I then named my Wild Ride heroine Marissa after Laurie's BFF. So, of course, Laurie got the starring role in Riding Steele, with the leader of the gang!
Please tell us a little about the characters in your book. As you wrote your protagonist was there anything about them that surprised you?
I'm always surprised by my characters, because they grow before my eyes, developing into very real people with deep issues and personalities of their own. But you want to know more than that! ☺
I didn't know how wild Raven would be (Raven is Hayley's ride name—the heroine from Hot Ride.) She loves her some biker men!
I didn't know that Magic and Dom were a couple. But they love being with women, too, and all the bikers share their women!
I actually wrote Wild Ride before Riding Steele, so I knew a lot about Killer. He plays only a small part in Riding Steele as a cop who is friends with Rip and helps Laurie and the gang when her abusive ex causes them serious problems with the law. What you won't see is that he is an intense Dom who was questioning his role as an undercover cop in a biker gang. While he struggled with his own problems, he helps Marissa hide out from her biker ex, and by dominating her, helps her realize that everything in her life is a choice, and thereby helps her overcome some issues of her own. I loved his story with Marissa in Wild Ride.
Laurie just blossomed before my eyes into a strong, self-empowered woman who ultimately won't take crap from any man—but does trust Steele enough to totally submit to him, even after her harrowing experience with her ex.
Steele… well… I just fell in love with him more and more as the book developed!
What, in your mind, distinguishes this book from other books out there in the same genre?
Good question!
I think of this book as one that explores Domination and submission, rather than specifically being a biker book. There are so many popular books that explore the wealthy, executive Dom–which I love to write, too–but in this book I decided to play a bit with that. Rather than having the handsome, well-dressed, dominating billionaire be the hero, in this story he is the villain, and the tough, dangerous biker gang leader is the man the heroine can truly trust. To him, she can willingly surrender her body, and her heart.

Do you think there's a common trait or a je ne sais quoi that your heroes must have?
I find I have a soft spot for a really tough, authoritative hero who is intensely protective of his woman. That just makes me melt!!!

Did any scene have you crying or laughing (or blushing) while writing it?
Oh, my. There are so many to choose from. For sure it's one of the sex scenes. Lol!
I think I would say it's the scene where Laurie and Steele are riding on his bike and she starts to tease him. They're both desperate for each other, since they've wanted to make love and have been stopped at every chance.
He dismounted the bike, drawing himself free of her hold, his face looking stern as he zipped himself back up. Then to her surprise, he slid her forward and mounted behind her. Suddenly, they were speeding forward again, but with his arm snuggly around her waist, pulling her tight to his body. She could feel his erection pressed against her backside, straining against his pants.

His hand slid up and stroked her breast, then he cupped it and kneaded it in his hand. The wind rushed past her face and she could barely catch her breath. Her nipples, swollen and hard, ached for him. He slid to her other breast and squeezed it, then his fingers traveled down to the hem of her T-shirt and slipped underneath. He cupped her breast again, then tugged down the lace cup to free her nipple. At the feel of his fingertips pinching her sensitive bud, she arched against him, her head resting back against his shoulder.

The wind rushing past her face… the bike… his touch… all left her breathless and aching for more. He continued to stroke her, alternating from breast to breast. Sometimes cupping and stroking, sometimes teasing her nipples, until her senses were alight with intense desire.

Then he slid down her belly and unzipped her jeans.
If your book was optioned for a movie, what scene would you use for the audition of the main characters?
Well, I would say the scene when they first make love. Or rather, attempt to. Laurie has finally accepted that Steele and his gang aren't criminals who've kidnapped her, but are actually her protectors. And she's falling for Steele. I think this shows who these characters really are, so the actors would have to show that they can truly represent them.
In this scene, Steele walks in the bedroom to find Laurie willingly handcuffed to the bed.
"So why the handcuffs?"

"Because I want to show you that I trust you." She sat up a little more and the covers slid down her chest, revealing the swell of her breasts. His cock twitched.

"I was thinking that with me bound like this, I could show you just how submissive I can be."

She wanted him to take her like this? Naked and bound to his bed?

His heart raced.

Then a little later:

At the stricken look on her face, Steele realized she'd been thinking of a different man. Probably that jackass Donovan, who had treated her so badly.

"You were thinking of him, weren't you?"

She dropped her gaze. "No, you just caught me off guard, that's all."

"It's okay. I won't do anything you don't want me to do. I told you that before."

He stood up and found his jeans, then pulled the key from his pocket and released her from the handcuffs.

"Steele, it's all right. I want you to make love to me." She grasped his wrist. "I want to feel you inside me."

Fuck, the need in her eyes tore at him, and his cock twitched with the same need.

But he couldn't. Not knowing she might be thinking of him.
What do you hope readers will take away from reading this book?
Because of Laurie's struggle with her abusive ex-boyfriend, I hope readers will think about the fact you need to stand up for yourself, and to realize when you're in a bad situation and do something to change it.
Opal Carew
What are you currently working on? What other releases do you have planned for 2015?
I must say, I have been extremely busy! My next two books for St. Martin's Press are finished and in the works. Hard Ride, a novel in three parts, is the next in the Ready To Ride series and it will be out in three weeks, starting on April 7th.
Liv never expected to find herself trapped in a dark alley facing a band of rough bikers. And she certainly never expected to see him again. Back in college when they dated, he was heir to his family's business empire–and their fortune. She expected him to become a billionaire. Instead, he's the heavily muscled, tattooed member of a rough biker gang…and just as sinfully sexy as ever. 

When Shock sees Liv again, he's ready to pay any price to have her in his bed and on his bike. Shock has his own scars to deal with, but he soon learns that Liv is in desperate need of financial help, though she won't tell him why. So he offers her a sensual deal: his help for her complete submission. Can Liv entrust Shock with her secret…and how can she stop herself from falling for the hard rider?
Next, I've gone to a really edgy theme with STEPBROTHER, MINE, which releases in July.
How far will she go to get the life she's always wanted?
Dana's always had a clear vision of how her life would go and how she'd get there, but when her father dies during her final year of college, her whole world threatens to topple down. In desperate need of money, she takes a drastic step. She decides to auction off her virginity.
Mason is used to getting what he wants. The head of his own corporate empire, he has wealth, means, and no shortage of beautiful women ready to fulfill his every need. But despite having it all, Mason is bored. Until he comes face-to-face with a woman from his past. Unable to let Dana slip away again, Mason bids on the one thing he's always wanted, even if it is completely forbidden. He's fantasized about having her to himself for years, touching her smooth skin, tasting her sweet lips, but Dana is off-limits. Or is she?
What started out as a way for each of them to get what they've always wanted is about to turn into so much more….
Available for pre-order on Amazon: http://amzn.to/17NKr73
The next book for St. Martin's, which I'm writing right now, is being kept under wraps, but it's even more edgy than STEPBROTHER, MINE! ☺
On other fronts, I have a new novella coming out in the boxed set Mastered 2 (on the heels of the New York Times bestselling boxed set, Mastered) on April 21st. My story is called PLAYED BY THE MASTER.
Available for pre-order:
Kindle http://amzn.to/1EyxSHj
iBooks http://apple.co/1MBPfLG
BN http://bit.ly/1x9toId
I already have a number of authors lined up for the Captured 2 boxed set, since the Captured set in September was so popular. If you'd like to be notified when that's available, please click here: http://www.opalcarew.com/bookshelf/captured.php
I am also planning two series to start soon. One a BDSM series, and the other a Menage series. I hope to have the first BDSM story available in June. And for my readers still waiting for the fourth in The Office Slave series, it's in the works! ☺

Thanks for blogging at HJ!
Giveaway:

2 Print copies of Riding Steele (Ready to Ride Series)
To enter Giveaway: Please complete the Rafflecopter form and Post a comment to this Q:

Thank you for listening to me! Now I'd love to hear about you. What are some of the traits you love in a sexy hero? Do you like tattoos on your heroes? What kind of heroes do you like best?
Excerpt from Riding Steele:
A sound jarred Laurie from the light, fitful sleep she'd fallen into and she clutched the big fluffy comforter closer around her with her unbound hand. She was covered from head to toe, peering out from inside the cocoon.

Was the biker coming back to take her?

The door opened and the light flicked on. In the doorway stood an even bigger, tougher looking biker. He didn't even glance her way, just closed the door behind him and stripped off his black leather jacket. He pulled something out of the pocket and tossed the garment on the dresser, then opened the doors of the armoire at the end of the bed to reveal a big TV. He turned it on, then put a disc in the player below it.

Images of naked people appeared on the screen. It was obviously lead-in credits for a porn film. He watched for a few moments, then pulled his T-shirt over his head, revealing bulging muscles and a snake tattoo coiling around his bicep then across his chest. Her heart raced as he unzipped his jeans and dropped them to the floor, then stepped out of them.

She held her breath when she saw him hook his thumbs in the elastic of his boxers, then push them down. Oh, God, he was going to get into bed with her and . . . He was going to force her to—

Her breath caught when he stood up.

God, she'd never seen a cock that big. She'd never even imagined a cock that big. Even though it was just starting to swell with need, it was gigantic. And frightening. Impressive. And intimidating.

He turned toward the bed and she sucked in a breath.

His eyes narrowed as his gaze jerked to her.

"What the hell?" He grabbed the covers and tossed them back, ripping away her only protection.

* * *

Steele stared at the woman lying in his bed. The sight of her long, shapely legs and slim, but curvy body sent blood straight to his groin. She shifted back and a chain clinked. That's when he realized one of her wrists was handcuffed to the headboard.

Fuck, this was why Shock had suggested he turn in. Not to watch porn, but to enjoy the birthday present awaiting him in his bed!

He smiled. "Well, hello there."

Should he slide his cock in her sweet, luscious mouth first, or glide into her hot, melting pussy?

What the fuck? She was here for the night. He could fuck her right now, relieving his ache, then have her revive him with a blow job and start all over again.

He chuckled and climbed into bed beside her, then shifted closer. He reached for her hand to pull it to his cock, wanting to feel her soft feminine fingers wrapped around him, but as soon as he touched her, she jerked away.

"No, please . . ." Panic flashed in her wide, blue eyes and she was practically panting in fear.

"What the fuck?"

Then he saw the sparkle of diamonds around her neck. It was the choker Craig's sister had received as a gift from her boyfriend at the bar earlier tonight.

What the hell was going on here? Steele rolled away from her and sat up, placing his feet on the floor. He stared at the frightened woman, who was sucking in air, panic showing in her widened eyes.

He raked his hand through his hair. "How the hell did you get here?"

Someone started pounding on his door.

"Steele, it's Wild Card."

Then the door swung open and Wild Card burst inside. "I fell asleep on the couch. I didn't mean to . . ."

His gaze fell on Steele's naked form, then darted to the woman in the bed. Then he shook his head, holding up his hands, palms toward Steele, in a defensive gesture. "Steele, you gotta listen to me."

Anger surged through Steele and he lurched to his feet. "Wild Card, what the fuck did you do?"

"I didn't mean to—"

Steele strode toward him. "How the hell did you miss the fact that the plan was not to kidnap the woman?"
Book Info:
In the arms of an outlaw, she found the freedom to live out her wildest fantasies. Don't miss this scorching erotic romance from New York Times bestselling author Opal Carew, now available for the first time as a complete novel!
When Laurie is kidnapped by bikers, she has no idea her life is about to change forever. From the moment she meets Steele–their sinfully sexy leader–she can't deny their fierce attraction. Even though she's completely at his mercy, his eyes soften when he looks at her, and the others in his gang know she's strictly hands off. But the more time she spends with Steele, the more her body insists she wants his powerful hands all over her.
Now she's about to discover a new life on the open road…and what it means to be part of a gang that shares everything. At first their wanton lifestyle shocks her senses–but once she's had a taste of life on the edge, will she ever want to leave?
Meet the Author:
OPAL CAREW is the author of fourteen erotic romances for St. Martin's including His to Command and Blush. She lives in Canada and makes regular trips to the U.S. to speak at conferences and industry events.
Newsletter: http://tinyurl.com/OCNewsletter
Facebook: http://facebook.com/OpalCarewRomanceAuthor
Twitter: http://twitter.com/opalcarew
Pinterest: http://www.pinterest.com/opalcarew
Blog: http://opalcarewromanceauthor.wordpress.com
Website www.OpalCarew.com

Excerpts. © Reprinted by permission. All rights reserved.