Today it is my pleasure to Welcome romance author
Lorelie Brown
to HJ!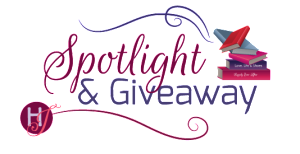 Hi Lorelie and welcome to HJ! We're so excited to chat with you about your new release, RIDING THE WAVE!
Please share the opening line of this book::
The past ten years of the waves down under hadn't been home to Tanner Wright, not like the gray-green swells of San Sebastian.
Have you ever actually surfed/tried to surf? What is it about this particular sport (besides the man candy) that intrigues you?
I haven't surfed, much to my regret. I've been body-boarding and body-surfing, but never full surfing. I do plan to fix that! I'm just not exactly sure when.
The man candy seriously helps—getting my monthly SURFING download is a total pick-me-up—but what I love is the intersection of prowess and nature. It's the skill of mankind up against the swells of mother nature. Plus surfing is downright beautiful to watch! Well, when it's not straight up ass kicking.
If you had to summarize the book for the readers here…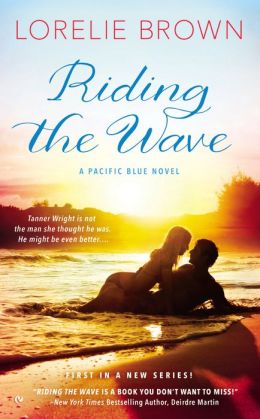 On the cusp of a championship, Tanner returns home to deal with family secrets & Avalon–family friend & photographer assigned to him 24/7.
Please tell us a little about the characters in your book. What's something we wouldn't know about them from reading your book? Pet peeve? Favorite color or food?
Avalon's favorite cookies are oatmeal raisin. Tanner gives her crap about it because he says the raisins are tiny bites of chewy disappointment.
Tanner's pet peeve is a total secret—I'm not sure he's even gotten around to telling Avalon. But he absolutely hates stiff hotel pillows. When you travel 10 months a year for your job, you're kinda dependent on whatever's there. And it's not like Tanner is going to start packing pillows, it would kind of dent his self-image. So he makes due. But he's totally stoked when the pillows are soft.
What kind of research did you do for this book?
I've been following the ASP's World Championship Tour casually for several years, so I stepped it up to near-obsessive levels for a while. But I also had to do some research on how surf photographers get their shots.
The First kiss…
She lifted up on her toes, close enough to whisper in his ear. The sweet scent of her wrapped around him. "I always wondered what it'd be like to kiss you."
That was an invitation if he'd ever heard one. He kissed her.
At first he'd meant to stay soft. A tease. Something to get his mind off the swelling voices downstairs. The party he wouldn't be able to avoid forever. The weight of the stares might be easier to bear if he had Avalon's mouth.
But it got away from him. She got away from him.
Probably when she licked her tongue over his bottom lip, then took it between her teeth. Tugged. The sharp bite went straight to his cock. He filled, hardened, and the flashover want had him walking her backward. His arms wrapped low around her ass, grabbing that curve.
His fingertips found bare, silky skin at the hem of her skirt as he pushed her back into the wall.
Did any scene have you crying or laughing while writing it? Please share a little snippet of that scene with us:
"I'll think about it. If you quit ditching me to surf on your own."
The smile rose from somewhere way down deep inside him, like a sunken ship rising again. Up through the depths this party had tried to drown him with. "You don't mean that."
"Nope. Not really." She patted the center of his chest with one hand, but then snapped off a few pictures with the left. The damned camera was like an extension of her. She didn't even bother with the viewfinder half the time. "But if you go surf on your own, I'll toss every pair of your board shorts on a bonfire and you can swim naked. I don't think I'd mind that much, but the tourist crowds might have something to say about it."
If your book was optioned for a movie, what scene would be absolutely crucial to include?

I'd have to say where Tanner and Avalon go night-surfing: 
The water was damn cold. Once she was up to her waist, she flopped on her board and paddled the rest of the way. Tanner kept going, diving in past the small swells of waves and letting them crash over his body. But he didn't stop in the normal lineup spots for surfing, so neither did Avalon.
Eventually, he stopped. He sat up on his board, straddling it and planting his hands flat between his outstretched thighs. The water swelled and dipped, but it felt mostly flat. Because of the dark, the horizon was practically invisible. They were both alone together and adrift in a vast wideness.
The disconcerting feeling made her look down at her board. White, bright. Cleanly focused. She looked up again and that was quickly lost. But she breathed through the agitation, letting herself go free. And suddenly felt as relaxed as she'd ever been in her life.
Her feet dangled in the cold water, but she hardly noticed. She felt little. Small and overwhelmed by the world, but in the best possible way.
If you could have given your characters one piece of advice before the opening pages of the book, what would it be and why?
They both need to know that they shouldn't think they've got it all sown up. Not yet, at least. 😉
What are you currently working on? What other releases so you have planned for 2014?
Under my co-written Katie Porter name, we launch the Command Force Alpha series in August. The first book is OWN. Twitter style description: Domination, submission and sensual persuasion are the risks eagerly explored by a special ops protégé and the wild-child daughter of Command Force Alpha's stalwart leader. Then SNAP comes in September, and BIND in October.
My next solo-written book will be Ahead in the Heat, the second Pacific Blue novel, which will be out in January 2015.
Thanks for blogging at HJ!
Giveaway:

2 print copies of RIDING THE WAVE
To enter Giveaway: Please complete the Rafflecopter form and Post a comment to this Q:

Riding the Wave takes place at the beach, which totally has me thinking of places to get away. How about all of y'all? Are you getting any vacation this summer? Where are you going? Or where would you like to go?
Excerpt
The way she kissed went straight to his head. She took and took, as if every motion was worship. Every taste a gift she gave him. He knew without saying a word that she'd ask for exactly what she needed from him. No guessing. No secrets.
God, that sounded good.
He hitched her higher against the wall, one arm between her and the cool wallpaper. They could fuck like this and it would be epic. Amazing. But it wasn't time for that. Not yet.
Maybe not until he'd put the San Sebastian Pro behind him. He had to keep his head about him. Once in a decade was too much to risk on a woman. But he'd have to make sure that she understood it'd be a temporary thing, nothing long-term.
Drawing his mouth away from Avalon's was even more difficult than he expected, though. She kissed him back with enthusiasm that went all the way to his cock. The soft protest that dwelled in her throat stroked his ego. He pressed kisses over the line of her jaw, easing her back. She leaned her head against the wall with a sigh and looked at him from under her thick lashes, but said nothing.
He licked the last taste of her off his mouth. Something sweet, like oranges. "God, I needed that," he breathed.
Her wrists tugged at the back of his neck. She laughed quietly. "That. Not me. Way to make a girl feel special."
"You know what I meant." Letting her down proved harder than he'd expected. He liked having a reason to grab her ass. It was a damn good one.
That ass twitched as she walked across the room. "What I do know is that you're the last person in the world I should be fooling around with."
Book Info:
The gray-green swells of San Sebastian haven't changed in ten years, but Tanner Wright has. The last thing he expects to find back on his home turf is the love of his life….
With a make-or-break world championship on the line, professional surfer Tanner Wright has come back to the coastal California hometown he left a decade ago, carrying only his board and the painful knowledge of his father's infidelity. Now that Hank Wright is dead, Tanner intends to keep the secret buried to spare his mother and sister the burden.
The last time Avalon Knox saw her best friend's brother, she was fourteen and he was a twenty-year-old surfer god. She's never understood or respected the way Tanner distanced himself from the family that has embraced her. But now she has the professional chance of a lifetime: to photograph Tanner for the competition—if he'll agree.
Out on the waves, they find in each other passion that's impossible to resist. And Tanner's not the only one trying to move forward from his past. As the competition heats up, secrets get spilled, and lust takes over. How close can Avalon get to this brooding surfer…without getting burned?
Author Bio
After a semi-nomadic childhood throughout California, Lorelie Brown spent high school in Orange County before joining the US Army. After traveling the world from South Korea to Italy, she's now living north of Chicago.
Lorelie has three active sons and a tiny shih-tzu who thinks he's son number three—not four, he's too important to be the baby. Writing romance helps her escape a house full of testosterone.
In her immense free time (hah!) Lorelie co-writes contemporary erotic romance under the name Katie Porter. You can find out more about the "Vegas Top Guns" and "Club Devant" series at www.KatiePorterBooks.com or at @MsKatiePorter. You can also contact Lorelie on Twitter @LorelieBrown.