Today it is my pleasure to Welcome New York Times bestselling author
Penelope Douglas
to HJ!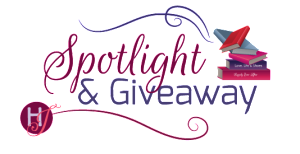 Hi Penelope and welcome to HJ! We're so excited to chat with you about your new release, Rival: A Fall Away Novel!
Please summarize the book for the readers here: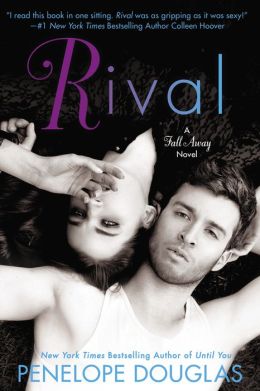 Falling Away follows college sophomore K.C. Carter as she returns to her hometown for the summer and is planted right in the path of Jaxon Trent, a young man who had a crush on her in high school but whom she shot down many times. Now, Jaxon has grown up, K.C. finds him hard to ignore.
Please share the opening lines of this book:
Three whole years. I'd had a boyfriend for three whole years, and I still had more orgasms when I was by myself. "Damn, baby, you feel good."
Please share a few Random facts about this book…
With every book, there is certain music that fits the tone. Usually instrumental like Apocalyptica or Adrian von Ziegler. With Falling Away, I listened to Bob Marley. I had never been a big fan of his, but apparently my characters were! I also loved to eat Sour Punch Bites, and I constantly needed to use the thesaurus for words like slammed, pushed, bite, and violent.
Please tell us a little about the characters in your book. As you wrote your protagonist was there anything about them that surprised you?
K.C. is someone completely different on the inside that on the outside. At an early age, she was forced to wear a different mask, so she's desperately trying to find out who she is after so many years of pretending to be someone else. As the story starts, she's beginning to learn that no matter how clean or put together we are on the outside, it doesn't make all of the dirt on the inside go away. Jax helps her get to know herself again. Jax is man who was battle-born in a way. He was set up for failure in a situation he had to crawl out of. No real family, no lifelines, no money, and no love. He learned to survive and grew up strong and smart. However, with so little good examples in his life, he worries that he doesn't know how to give a woman the life she deserves. What does he know about good relationships and can he trust himself to do the right thing? Jax and K.C. were always intended, and I love how they fight for each other. As for secret stuff about them, Jax and K.C. both love movies (different kinds). As a means of escape when they were young, movies were very valuable.
The First kiss…
…in 5 words: angry, fight, teeth, bite, rain
Did any scene have you crying or laughing (or blushing) while writing it?
Lots of scenes had me crying, blushing, laughing. There were so many wonderful things going on. This was probably the first that got to me, though.
"Jax, no," I protested pathetically, sliding his hands back out of my shirt. "We can't go that far. We won't want to stop."
"If you only knew how much you saying no was turning me on . . ."
I licked his bottom lip, dragging the tip of my tongue across it. "Doesn't this feel good?"
He maneuvered under me, pulling his wet shirt over his head and tossing it on the floor. "Hell yes, it feels good." He grabbed my face and nibbled at my mouth. "But having you so close and not being able to move this one little piece of fabric"—he reached down and teased the elastic of my thong, his soft touch sending shivers down my arms—"that keeps me from sinking inside you is fucking torture. I want you so bad, K.C.," he growled low. "I've always wanted you."
When K.C. walks into a room full of people, what song is playing?
"Trenches" by Pop Evil
For Jax? "The High Road" by Three Days Grace
What do you hope readers will take away from reading this book?
I want them to know that everyone has a story. Compassion and understanding go a long way and handle others with the same care you would handle yourself.
What are you currently working on? What other releases so you have planned for 2015?
Corrupt-a dark romance and Misconduct-a contemporary romance


Thanks for blogging at HJ!
Giveaway:

2 Print copies of Rival: A Fall Away Novel
To enter Giveaway: Please complete the Rafflecopter form and Post a comment to this Q:

Describe your first crush. How did it feel? Did you know him/her well? Did anything ever come of it?
Excerpt
As he made his way back through town, the only sound we could hear was the water on the streets being kicked up under the tires. He'd silenced the radio, we weren't talking . . . and I felt as if he'd switched off.
Everything had felt alive when he kissed me. His heart under my palm. His breath in my mouth. His hands roaming over my skin as if they were trying to memorize every inch of me.
Now he was a bullet. Going from point A to point B without hesitation.
Until his flat tone finally filled the car. "Come home with me." It wasn't a question, and I couldn't hear a trace of emotion.
I turned to him, stunned. "Are you serious?" I asked. "I don't think I'd be enough for you."
"Don't do that," he shot back. "Don't ruin what happened between us. You were fire in my hands, and I want you to remember it, K.C."
I could feel his eyes on me as I clasped the strap of Tate's messenger bag sitting on the floor.
"Clothed, naked, I don't care . . . " He trailed off, sounding almost sad. "As long as your lips are on me again."
I shifted in the seat, trying to buy myself time. What I wanted and what I should do were two different things. I'd fought that battle with Liam, my mother, and hell, the list went on. It was true when I told Jax that I wanted to be a mess. But I didn't want to get hurt.
"Thanks for the lesson," I said. "And the ride. But I'm not like you, Jax. I don't just ignore the rules and take what I want."
"You don't know me." His tone turned defensive. "You know nothing about me."
"And what do you know about me?" I threw back. "Other than you wanted me to spread my legs in high school? You want to have fun with me and nothing more, Jax. Find someone else."
He jerked the steering wheel to the right, and I grabbed the door handle to keep from vaulting over to his side of the car as he sped up into his driveway.
My heart jumped into my throat, and I shot out my hand, grabbing the dash when he skidded to a quick halt in front of his garage.
"Jax, Jesus!" I scolded.
He shut off the car, yanked the parking brake up, and turned to look at me, leaning his forearm on the steering wheel. "You think I don't know you?" he challenged.
I pursed my lips. "Other than that I'm gutless and helpless, no."
He shook his head. "You want to travel. To unusual and dangerous places. You hid a binder full of National Geographic pages in your locker in high school because you didn't want your mom to see all the pictures you'd torn out to keep track of the places you wanted to visit."
My jaw dropped slightly, and I widened my eyes. What?
He continued. "You didn't eat lunch for an entire month senior year, because you saw Stu Levi not eating and found out his single mom was out of work and couldn't afford to put money on his lunch card. So you put your own money on it. Anonymously."
How did . . . ?
"You love dark chocolate," he kept going, "Ricky Gervais, and any movie with singing and dancing." His voice filled the car, and my heartbeat was in my ears. "Except The Wizard of Oz, because the witch freaks you out, right? And you've collected almost an entire set of vintage Nancy Drew books. You had the most badges in your troop in Girl Scouts, and you had to quit swimming when you were fourteen because your mom said that your shoulders were getting too muscular and you wouldn't look feminine. You loved swimming," he added.
I wrapped my arms around my stomach, the air turning cold. Tate and Liam didn't even know all that.
"I didn't drool all over you in high school, K.C. I listened to you. I paid attention to you. What the hell do you know about me?"
And he swung the car door open, climbed out, and slammed it shut, not waiting for an answer.
I sat there, watching him walk into his house and close the door.
Then the tears spilled over, and as much as I wanted to prove him wrong, I couldn't go after him. He didn't know that I'd watched him, too. He didn't know that I'd paid attention as well.
I always saw him.
"Music centers you," I whispered to an empty car, staring at his front door. "You listened to your iPod between classes and while you sat on the bleachers before school every morning." I smiled, letting more tears run down my cheeks and thinking back to him and his black hoodies, looking so dark. "You love popcorn. Almost every kind and flavor but especially with Tabasco sauce," I said, remembering the times he would come into the theater where I worked. "You hold the door open for women—students, teachers, and even old ladies coming out of Baskin-Robbins. You love movies about natural disasters, but they have to have some comedy in them. Your favorite one is Armageddon." I swallowed and thought about how little I'd ever seen Jax truly smile. "And while you love computers, it's not your passion," I concluded. "You love being outdoors. You love having space." My whole face hurt, the last words barely audible. "And you deserve someone who makes you happy. I'm just not that person."
Book Info:
From the New Adult sensation and New York Times bestselling author of Bully and Until You
Madoc and Fallon. Two estranged teenagers playing games that push the boundaries between love and war…
She's back.
For the two years she's been away at boarding school, there was no word from her. Back when we lived in the same house, she used to cut me down during the day and then leave her door open for me at night.
I was stupid then, but now I'm ready to beat her at her own game…
I'm back.
Two years and I can tell he still wants me, even if he acts like he's better than me.
But I won't be scared away. Or pushed down. I'll call his bluff and fight back. That's what he wants, right? As long as I keep my guard up, he'll never know how much he affects me….
Amazon US—-> http://amzn.to/1G2R29f
Amazon UK—> http://amzn.to/12N258q
Amazon Canada—> http://amzn.to/1yAvLl4
B&N—> http://bit.ly/1qloMaz
KOBO—> http://bit.ly/1oCXr60
Meet the Author: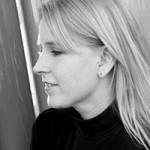 Penelope Douglas is a writer and teacher in Las Vegas. Born in Dubuque, Iowa, she earned a Bachelor's degree in Public Administration, then a Masters of Science in Education at Loyola University in New Orleans. She and her husband have one daughter. She is the author of Bully and Until You.
Connect: penelopedouglasauthor@hotmail.com, Twitter @PenDouglas, www.facebook.com/PenelopeDouglasAuthor