Today it is my pleasure to Welcome author
Dawn Ryder
to HJ!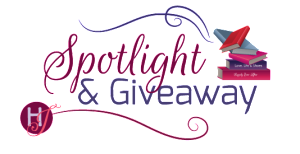 Hi Dawn and welcome to HJ! We're so excited to chat with you about your new release, Rock Me Two Times!
What first attracts your hero to the heroine and vice versa?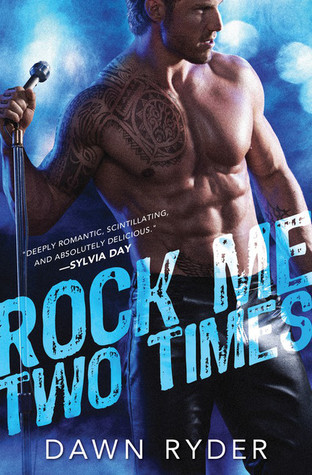 The passion. And I'm talking about creative passion. Syon has his music and Kate has her leather creations. I wanted to show what happens when they collide.

Please share the opening lines of this book:
"Katie…sweetie…"
Kate Napier raised her head, shifting focus from the strips of leather she had pushed under the industrial sewing machine she was using. Her partner only called her sweetie when he was nervous about something.
Please share a few Fun facts about this book…
Fact- everyone needs a great costume person. You don't have amazing stage shows without all the folks behind the scenes. I really wanted to make sure they were part of this story.
If your book was optioned for a movie, what scene would you use for the audition of the main characters and why?
The opening one. I've shared it below because I adored Percy and Kate's relationship.
"Katie…sweetie…"
Kate Napier raised her head, shifting focus from the strips of leather she had pushed under the industrial sewing machine she was using. Her partner only called her sweetie when he was nervous about something.
One look at Percy Lynwood confirmed it. All six foot four of him hovered in the doorway between the machine shop and the cutting room of their design studio. He was pulling on the measuring tape draped around his neck, looking at her like a hungry kitten with adorable, pleading eyes. She looked past him to find that their staff members had suspiciously disappeared beyond her sight into the prep room beyond her sight at the back of the building.
"This is part of the Stanton order, Percy," she warned him. "He wants it for Sturgis in two weeks."
Percy wrung his hands, looking like a gigantic teddy bear with his naturally curly hair framing his forehead. He shifted from side to side before taking a stiff breath and stepping onto the concrete floor of the machine shop.
"I know, sweetie…"
Kate flattened her hands on the edge of the sewing machine table and narrowed her eyes. Percy grimaced and lifted his hands to keep her from arguing further.
"I'll put Paula on it," he said in a rush. "Giles just called with an emergency."
She took the chance to stand up and stretch her lower back, arching all the way until her neck popped.
"Leather is my department. No offense to Paula, but she doesn't fit ass like I do," Kate answered.
"Definitely not," Percy agreed. "But this is an emergency on an epic scale," he finished with a flurry of his hands.
Kate lowered her chin and locked gazes with Percy. His tone was downright miserable. "Okay, so what is stressing you out so bad?"
"It's the Toxsin account."
Kate lifted her hand and pointed to the wall behind Percy . Her personal operating rules were on a white board. Number one, no cuts to the front of the line.
"I know about your rules, Kate, but this is an emergency!" Percy was back to wringing his hands. "Toxsin is going on stage in four hours, and there is some sort of problem with the lead singers leather pants."
"As in Syon Braden, the lead singer of Toxsin?" Kate asked.
Percy nodded. "The Marquis." He supplied the stage name of the man currently topping preeminent entertainer lists around the globe with a breathless sigh.
She moved around the large industrial sewing machine and jabbed her finger again at the corkboard on the wall that had her name on it. "Rule number two : I don't do rock stars. Besides, are you really telling me that you don't want to get your hands on the Marquis?"
Percy cracked a saucy grin through his worried expression. "You know I do, and I think even Steve will forgive me for it as long as I share every last succulent detail. That Syon is an animal ." Percy made a soft sound that was a cross between a moan and a growl.
"Glad we got that squared away." Kate turned and headed for the leather pants destined for the biker paradise known as Sturgis. The end-of-summer rally held in Sturgis, South Dakota, that drew bikers from all over the globe . Making leather wear for attendees was her bread and butter. "Have a blast with the Marquis."
"But, Kate…" Percy whimpered again. "Showtime is seven, and they are playing the Staples Center downtown."
"Ahhh…" Kate turned to look at the large clock on the wall next to her corkboard. Every staff member of staff had a corkboard. Schedules were posted there, along with any rule anyone felt they couldn't live with being violated. The boards kept the peace pretty well, but the clock read three sharp.
"With afternoon traffic, which will be even worse than usual with Toxsin playing, I'll never make it down there in time with afternoon traffic, which will be even worse than usual with Toxsin playing. They've been sold out for months," Percy explained.
"So why did Giles call us? It's his account, his premiere account. Why isn't he flying out to defend his turf?" Percy's costume college buddy had jumped through flaming hoops to score the account with Toxsin.
Percy spread his hands in a pleading gesture. "Because he's in New York, and it's an emergency. They need something fixed immediately. He wouldn't trust just anyone to deal with them. That's why he called us."
"Giles called you, not us." Kate propped her hand on her hip. "I'm still a little sketchy on why you need me for this, Percy. I don't drive any faster than you do."
"They're sending a helicopter from the Staples Center. That's how desperate they are." Percy looked miserable again. "You know I can't stand heights."
Kate's felt her stomach knotted . Percy could get woozy on the third story of their building if he got too close to the window. He'd be turning green just looking at a helicopter.
Shit.
First Kiss…
Epic. It caught them both off guard because Syon has rules about kissing. Hey, if you made your living as a singer, you'd be very careful about catching colds too!
Using just 5 words, how would you describe the hero and heroine's love affair?
When worlds collide…
What are you currently working on? What other releases do you have planned for 2015?
I am working on a book titled Death Mark that will be the third in my Unbroken Hero's saga. The first one is coming your way in March, Dangerous to Know. There will also be a follow up to Rock Me Two Times sometime in 2016. The book is finished and turned in.

Thanks for blogging at HJ!
Giveaway:

Print copy of Rock Me Two Times (Rock Band) by Dawn Ryder (US – CAN)
To enter Giveaway: Please complete the Rafflecopter form and

Leave a comment with your thoughts on the book…
Excerpt from Rock Me Two Times:
The Staples Center was roaring.
It sounded like a tsunami coming in, or a freight train passing three feet in front of her face. It was more than sound; there was a vibration that traveled through her body, all the way down to her bones. There was a current in the air that practically crackled with excitement.
The bodyguard-slash-security guy showed Kate up to a private box. She followed because she didn't want to squeal like a little girl and ask to be taken home.
She'd never lost her head like this before.
It was embarrassing on an epic scale. She was pissed at herself for rolling over so easily for a man who wouldn't recall her name by the end of the night.
The box had plush seats and an open rail overlooking the stage. The lights went down, and the drummer started up. The beat was infectious, taking over her heart until she was sure the muscle was keeping the same rhythm.
The crowd roared again, thrusting their hands up into the air as two guitars joined the drummer. Her nipples puckered again, her memory offering up an image of Syon arching back as he played those final chords. It was like he was pushing the music out of himself, almost as if he were giving birth.
On stage, he was just as raw.
Syon took command of the space completely. The audience ate him up.
And were they screaming. Syon worked them just as skillfully as he did his guitar. He really was lord of all he surveyed. Kate discovered herself leaning forward, being drawn toward the spellbinding energy pulsing on the stage. Sitting still was impossible; her body wanted to move in time with the notes Syon was wringing out of his instrument. She became fixated on his hands; the way he worked his fingers was downright dominant.
Her teeth were clenched by the time the last song finished, she was panting softly and felt wrung out.
But it was fucking wonderful. She was drifting on a high and collapsed back into her padded chair, her composure scattered around her like fall leaves. She felt spent but amped up at the same time.
Fangirls were definitely climbing the respect ladder in her book.
Okay, so she was drooling over a rock star like some high schooler, but at least B.O.B.—her battery-operated boyfriend —was waiting for her at home. All in all, the buzz was worth the slightly stinging blow to her pride, because in some corner of her mind, she believed she should be grown-up enough to realize fantasies weren't mature. So disappointment wouldn't stalk her in the wee hours of the night.
A hollow feeling in her gut warned her she was hoping in vain.
As Syon and the rest of the band left the stage, Kate indulged herself in a long moment of reflection. Syon had worked that guitar until it wailed. He had to be hell in bed if he applied even half that effort to pleasing his partner.
"So, what'd you think?"
She jumped, grabbing the armrests of the movie theater-style chair. Her eyes popped open wide, and her belly did a triple flip when she found Syon watching her.
"Ah…" Her tongue suddenly felt like a wad of cotton in her mouth as she scrambled to stand up and turn around to face him. "It was fantastic…"
He grinned at her, a huge, arrogantly pleased expression that showed off his perfect teeth.
God, she wondered if he knew how to bite…
Excerpt. © Reprinted by permission. All rights reserved.

Book Info:
First in Dawn Ryder's sizzling new Rock Band series.
Rock star Syon Braden writes and plays the most extreme-and profitable-music from the depths of his shredded heart. He's got a double platinum record, adoring fans, and success for his band Toxsin-but it's what he can't have that he craves. Custom leather designer Kate Napier has her sights set on success, and that means keeping irresistible rock stars like Syon out of her bed. The chance to tour with the band and provide them with a fantastic custom wardrobe is too major an opportunity to turn down. But immersion in the dark, wild world of Toxsin on tour means Kate's about to get rocked…hard…body and soul.
Buy Links
Amazon: http://amzn.to/1Rd2svU
Barnes and Noble: http://bit.ly/1LcifcM
Indie Bound: http://bit.ly/1LmFIWE
Apple: http://apple.co/1LmFKh5
Books a Million: http://bit.ly/1idReLK
Kobo: http://bit.ly/1WMI5N8

Meet the Author: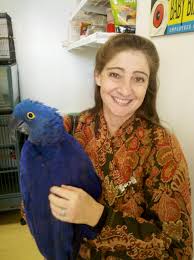 Dawn Ryder is the erotic romance pen name of a bestselling author of historical romances. She has been publishing her stories for over eight years to a growing and appreciative audience. She is commercially published in mass market and trade paper, and digi-first published with trade paper releases. She is hugely committed to her career as an author, as well as to other authors and to her readership. She resides in Southern California.
Social Networking Links:
Facebook: https://www.facebook.com/Dawn-Ryder-541256915951279/
Twitter: https://twitter.com/dawnryder_write
Goodreads: https://www.goodreads.com/author/show/853496.Dawn_Ryder