Today it is my pleasure to welcome author

Taryn Elliott

to HJ!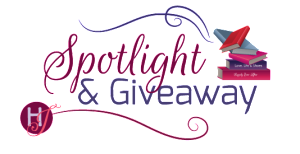 Hi Taryn, welcome 🙂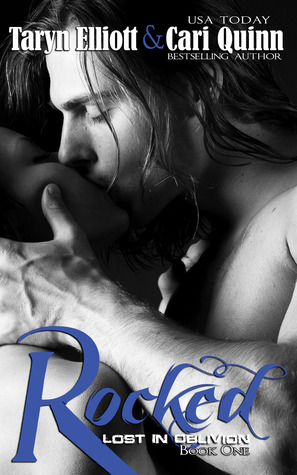 Love definitely wasn't on the setlist.
Opening for their idols on their first tour, Oblivion is living the dream. Mostly. Frustrated at being shoved out of his mediator role by their new manager, Deacon McCoy loses himself in brutal workouts. He only comes up for air long enough to refuel—and to tease the deliciously cute chef who makes him crave a lot more than what she's offering on her serving plate.
As the child of roadie parents, Harper Pruitt has heard every pickup line twice. To her, musicians are one step above the scraps on her cutting board. All she wants is to get enough experience to run her own catering company, but Deacon and his bottomless stomach are too tempting to resist. He's far from the typical rock star and before long, she finds herself experimenting with him, inside and out of the kitchen.
Apron – and panties – optional.
When Harper sees that Deacon's dream band with his best friends may be turning into a nightmare, she can't walk away. Deacon's so much more than just a peacemaker and the man behind the bass. But she has her own dreams to chase…even if she's starting to think what she's building with him might be the biggest one of all.
You met Deacon McCoy in SEDUCED, now you can watch just how far a big man can fall
Thanks so much for having me, Sara.
Rocked has been a labor of love, that's for sure. And Holy Hanna, words were alternately hard and easy on this one. Hard to get going, but then hard to turn off. LOL And that's why this book is almost five hundred pages.
It's okay…breathe. They're fun pages. With lots of sexy times and music and oh…yeah, there's a lot of conflict with the band, the tour, and trying to get a new contract. Oh the fun we have.
Sara was sweet enough to ask me to come on and show five of my favorite scenes. So…I'll stop yapping and just share.
1 – Can't Fight Truth
"I'm from a lot of different places, Harper."
Do not melt. You will not melt at the way his voice curls around your name. You will not.
"I am too." She hadn't meant to say it. She didn't give up a lot of information about herself all that often. Roadies had a code. You didn't ask questions. You listened to stories if someone told you one, but you didn't pry. Too many of them had walked away from shitty pasts. Some loved the road and the music and the work—like her brother, Randy, and like she did. But some were running from demons.
Deacon was close now. She could feel the heat coming off him like a coil in her oven. He tucked a hank of her hair around her ear. The calloused tips of his fingers coasted around the sensitive edge of her ear and she fought not to close her eyes and stretch for more contact.
But she didn't need to stretch. He slid down her lobe and behind it to the soft skin there and along her jaw. "I'm from Austin, from Portland, from Tuscon, from Seattle, and Los Angeles is where my mom finally stopped. It's a town full of assholes who will take care of her."
His rough tone didn't match his gentle touch. And she couldn't help herself. That pain pushed through, and she cupped the back of his hand as he trailed down her neck to her shoulder. This wasn't a sob story to get him laid. Not with that kind of pain in his voice.
"But I got out." His gaze met hers again and his thumb traced along the column of her neck. "I got out because music got me out. And my friends got me out. And I'm thankful every single day."
She curled her fingers around the palm of his hand. It was all she could really cover. But he didn't stop stroking her neck or looking down at her. Yes, that flirty twinkle was gone, but what remained was far more dangerous.
She could hold out against flirting. Pain and longing was another form of warfare altogether. And as he lowered his mouth to hers, she didn't pull away.
2 – Simple Man
No pick. Just the tiny callouses at the ends of his fingers that she knew so well. He plucked out a layer of harmony to compliment Gray and Nick's lead guitar. And then there was the voice. Husky and rough where Simon soared.
It was a short set, just a handful of songs, but the crowd paid attention. And as the sun blazed into the mountains, they played a cover song to show their love of music that had come before. "Simple Man" was so Deacon, it sliced into her like a scalpel. Before she realized it, she was bleeding out.
When the chorus started, Simon backed off and let Deacon shine. His eyes were closed as if he didn't know he was on display. The cameraman zoomed in, and every emotion was caught. The reverence for the song, the lyrics pulling out of his soul, and the passion coasting through every note he played.
When he opened his eyes and realized they'd left him alone in the song, his dimple flashed before he let loose with a vibrato that made Simon rock back with a clap. The crowd followed, and they all finished the song together.
3 – The Honkey Tonk
"I knew if I kissed you it would be amazing, but this?" He punctuated the question with a breath-stealing kiss. He gripped her ass with each hand. "I didn't know it would be like this."
She pushed his hair back and simply stared. Unframed, his angular cheekbones were even more pronounced and his lips were wet from hers. But his eyes wrecked her. The gold was obliterated by his pupils. Just the rims of dark green around the black pools she was drowning in. She nipped his lower lip then pressed her forehead to his.
"We're going to burn out," she said against his mouth and couldn't stop herself from tasting him again. And then one more time as she framed his face. "Nothing good will come of this."
"Harper, nothing but good is going to come from this."
4 – Glitter
With her fingers wrapped around the banister, she made herself move.
Take the steps slowly, Harper Lee.
Don't stare at your feet.
She scanned for wide shoulders that usually stood well above the crowd. Simon, in unrelieved black, had two women flanking him at the counter in the kitchen, shot glasses all lined up.
Nick had a curvy blonde leaning into him on the couch.
Jazz danced through the crowd in her bright pink dress that flirted with her knees like a foamy cloud. Men smiled at her and women couldn't help but be in awe of her. She was pure happiness.
Across the room, against the wall was Gray. His eyes tracked Jazz's progression as he sipped from a beer quietly. Always quietly assessing, that one. Especially when it came to Jazz.
Harper's gaze drifted away to the few suits that had arrived. Even Toby Gordon, their manager, seemed to have loosened up a bit tonight. Was that a woman he was talking to?
Way to go, Gordo. Maybe that will loosen you up.
She got to the first landing and her breath caught. There he was. God, Deacon was unbelievably beautiful. He was almost overwhelming. Strong, wide shoulders under a perfectly cut white dress shirt accentuated his tanned skin. He lived to be outdoors with running and climbing and it left a virile, healthy man that made her mouth water. Dark-washed jeans ended in cowboy boots that made her smile.
Always a little Texas left in this man. Manners and chivalry were as much a part of him as the bass guitar. And he was staring up at her like she was the single best thing in the world.
Part of her wanted to spin around and run up the stairs. To take everything she had in his room and bolt and never look back. Because she would never live up to that look in his eyes.
Mitch was so right. There was forever there, and she'd been ignoring it for weeks.
When he climbed those last steps to meet her, the only thing she could do was move into him. When his wide fingers crept around her waist to find her naked back, she shuddered.
"You're stunning," he said as their lips met.
5 – Chef Pruitt
"Hey, Cook Girl!"
Harper looked down and in her direct line of sight Deacon was climbing stairs three at a time. My God, those legs are long.
"I'm a chef, thank you."
He flashed her a grin. He pulled a hat from his back pocket and pulled it on. "My bad. Did you come to feed me again?"
She scooped up a chunk of potato and shredded pork. "Nope," she said and stuffed it into her mouth.
"That's just mean."
She shrugged and chewed, giving him a tight-lipped smile. He didn't get any less good-looking with some perspective. In fact, he was hotter in person than he was in the blast of pictures on the internet.
Not that she'd been looking.
He had a Day-Glo pink hat on backwards, his long hair was pushed back leaving his green eyes unframed. Well, except for the ridiculously long eyelashes he had going on. Which was unfair. Guys didn't need long lashes, for flip's sake.
His dimple was out again. She swallowed hard. He was way too close. Sweet Pete, he was tall. And he smelled like the ocean with an added dash of cocoa butter to finish her off.
The injustice of it was epic.
Musician. Whorey, probably venereal disease laden musician that stuck his wick in a million different women. Okay, probably only a thousand, but still. He was… God, he was pretty.
Harper Lee, get a hold of yourself.
"It looks really good," he said, peering down at her food.
"You just had a metric ton of chicken salad."
"That was hours ago."
Harper couldn't stop a snort. "You're shameless."
"Starving."
"You're eating in a little over an hour."
"But that's so far away. Like…a million years."
She tried not to smile. Really she did. But how was a chef supposed to not feed someone? At least that's what she told herself when she held her fork out.
What are you doing, you idiot?
He leaned down and gave her the most adorably charming, lopsided grin before scraping his teeth along the tines of her fork. He closed his eyes, and his low moan slid over her like a light, fluffy, chocolate mousse.
Decadent didn't even cover it. He opened his mouth and continued to chew. "Oh, man. You are twice blessed in this whole cooking gig. You gotta tell me your name."
She stuffed a hunk of potato in her mouth. "Why do you care?"
"Because food orgasms are personal, and I need to know who's giving me one."
GIVEAWAY:

2 digital copies of SEDUCED & ROCKED
To enter Giveaway: Please complete the Rafflecopter form and post a comment to this Q:

Who is favorite instrument player in a band? Why? If you don't have a preference, tell us about your favorite Band?