Today it is my pleasure to Welcome romance author
Donna Alward
to HJ!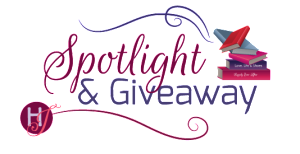 Hi Donna, welcome 🙂
If you were written about in the newspaper, on the front page what would the headline say? Why?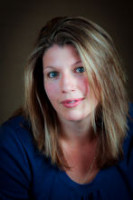 I'm not glamorous enough to make the front page, unless I'm the victim of a horrific crime or accident. And I'd rather neither of those happened!
Would you rather…have 3 wishes in 10 years or 1 wish today? Why?
One wish today. I'm the mom of two teen girls. My one wish would be for them both to come through these crazy years with a minimum of regrets and no lasting damage. 🙂 Being a teenager was no picnic, but being the mom of teens and watching it is also really hard.
Let's talk about your newest release: Rodeo Rebel
If you had to summarize the book for the readers here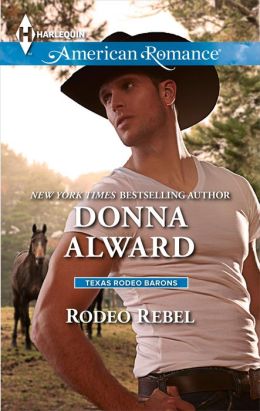 Five years ago Megan and Pax were summertime lovers. When Megan went back to vet school, she didn't expect Pax to end things between them so abruptly. Fast forward to the present and Meg's life is going pretty well. She's a female bull rider and a veterinarian, things she always wanted. Until she sees Pax again and realizes they have unfinished business. Pax has never gotten over her either, but she doesn't know the real reason why he broke things off. He has some explaining to do…
Please tell us about the characters in your book?
I loved both Megan and Pax. Meg is spunky and independent and likes to take some risks, which is why she loves bull riding. She's good at it too. And Pax is pretty darn sexy, though a little too proud for his own good.
As you wrote your protagonist was there anything about them that surprised you?
Actually, I'm usually surprised by my characters, but this time I had a pretty good handle on them from the get-go. Maybe it was because this was a shorter story than I usually work on.
What scene did you most enjoy writing? Why?
I loved writing the scene in the bar, when Pax tries to talk to Megan again. She's very saucy…. It also gave me the opportunity to bring in some of the Baron family, because this book is a prequel to the Texas Rodeo Barons continuity launching this month with THE TEXAN'S BABY.
Megan turned around and raised an eyebrow. "Oh, Pax. I didn't know you were here."

Pretty little liar. She said the words too innocently to be believable. He regarded her blandly and replied, "You must not have heard me say hello. The music is pretty loud in here."

"Isn't it?" she replied, and he fought the urge to laugh. That glint was back in her eyes again.

He looked over her shoulder and smiled at Carly and Savannah. She'd been talking to Carly when he'd shown up this morning, he remembered. "Ladies," he said, nodding and smiling.

Savannah held out her hand. "Paxton Lantry, right? Haven't seen you in ages."

He shook her hand. "I tend to stick around the ranch." As if he had much of a choice.

"Yes," Megan added, "you really can't tear Pax away from Lantry Meadows."

A little hostility underlined her words and Pax frowned. Jet seemed oblivious, but Carly looked slightly uncomfortable at the tension that had popped up between them again.

"I didn't know you knew Megan," Jet said, hooking his thumbs in his pockets. Jet took a mere half step closer to Megan's side and Pax knew exactly what he was doing. Sending a message.

"Oh, Pax and I go way back," Megan offered, smiling a little too brightly. "Don't we, Pax?"

One of them had to keep things on an even keel, so he smiled politely and nodded. "We dated back when Megan was in vet school. A long time ago now." He smiled at Jet. "She nearly bested you today, pal."

Jet grinned. "Nearly, but not quite. That's my brother's job."

Pax hoped Megan would take the bait and change the subject to the weekend's events, anything other than their relationship. But maybe she was still irked, maybe she'd had a few drinks, because she wasn't about to leave it alone.

"Dated? Is that what you call it, Pax?" He swallowed. He shouldn't have come over here. Why had he again?

Because he was a fool, that's why.

"Would you call it something different, Megan?" He hadn't meant to answer her so sharply, but he was getting a little tired of being made to feel like the Big Bad Wolf every time she looked at him. He'd done what was best—for both of them. He'd been in no position to offer a woman anything once his father had been rushed to hospital.

Someone cleared their throat. Carly stepped forward. "Look, I think you guys need to talk. There's obviously some unfinished business between you."

Megan looked startled. "Oh, never mind that! Let's get another round and chill for a while."

Savannah frowned a little. "We're just going to get a booth over there." She motioned to a corner where a trio of booths sat empty.

"Guys, it's okay…" Megan looked from one to the other.

"Are you really that afraid to talk to me?" Pax challenged her.

That was all he needed to say, apparently. "Me, afraid? That's your thing, not mine."

The Baron siblings slid away and took over a high-backed booth, leaving Pax and Megan standing alone.
What scene was the hardest to write? Why?
The scene before Megan rides in the finals of the rodeo. It was kind of tricky to get the tone right, and it's always a little hard to "hurt" your characters. 🙂
She didn't know what to do with this new information. Tried to imagine what it might have been like for him, having his secure world thrown into upheaval. Being afraid of letting people down. Megan had always felt secure in her parents' pride and support, but she knew it wasn't the same for everyone.

And yet it remained that his choice had been to shut her out, rather than trust her with the truth. And that hurt, no matter how he justified it.

He reached out and cupped her cheek in his hand. "Megan, I don't know if what's happening this weekend is a by-product of the past, or…" He paused, his brow wrinkling in confusion.

"Or what?" she prompted. She met his gaze. Felt the zing of attraction race through to her toes again. Was he interested in starting over? Was that even possible?

"Or if what was between us never really went away."

"Pax…" They drifted closer together, but Pax stopped his progress, closing his eyes for a moment and letting out a breath.

"I'm sorry, Megan. Nothing has really changed. I'm still running Lantry Meadows. And you're busy with your practice in Hillsboro. So where does that leave us anyway?"

Absolutely nowhere. The little zing fizzled away. Clearly Pax's mind was just as made up now as it had been then. Anything that had happened between them over the past twenty-four hours was only about resolving the past, and certainly not about any sort of future. His words shut her out just as clearly as they had before.
Who would you cast in the role of your characters if your book was optioned for a movie?
I mention that Pax is a little like Matthew McConaughey only not quite as pretty and twice as sexy. 🙂 And while she might be a bit tall, I could see Tricia Helfer being Megan. Tricia's a good Alberta girl, not afraid to get a little dirty, and the coloring is perfect. See?
http://www.indianvillagemall.com/2013stetsonhats/mollyparkerphoto.jpg
If you could have given your characters one piece of advice before the opening pages of the book, what would it be and why?
Be honest and don't worry so much about protecting yourself.
What are you currently working on? What other releases so you have planned for 2014?
Currently I'm working on books in 2 series: the final book in a trilogy for Harlequin American (Crooked Valley) and another Jewell Cove book for St. Martin's – Summer at Lover's Island. The trilogy starts in November and 2 more Jewell Cove books are out later this fall too.
Thanks for blogging at HJ!
Giveaway:

A kindle copy of first book in the Texas Rodeo Barons, THE TEXAN'S BABY!

to one commenter (open in the US and Canada)
**FREEBIE ALERT: Harlequin has put RODEO REBEL up for FREE **
To enter Giveaway: Please complete the Rafflecopter form and Post a comment to this Q:

RODEO REBEL is one of the few reunion romances I've written. What do you think of reunion romances? Love 'em or not so much?
Excerpt
The song ended and changed to a waltz, but Jet didn't release his hold. "One more? It sure beats dancing with my sisters."

"You coming on to me, Jet?" She'd known the Barons off and on for years. Jet had a wicked reputation with the ladies, but she wasn't interested in being one of his conquests. Even if he did have a sexy smile and was a smooth dancer.

"You want me to?"

She angled him a "What do you think?" look and he laughed.

"Another time, honey. Maybe it's my ego talking, but I wouldn't want to be with you while you're thinking about him."

His teasing brought out another smile. "You don't have to look after me, you know." She scanned the room as they started shuffling around the floor. "I'm sure there are any number of ladies willing to let you work your charms on them tonight."

He shrugged. "Naw, not tonight."

The dance was half over when they were interrupted by Pax, tapping Jet's shoulder. "Mind if I cut in?"

Jet looked at Megan for permission. "Up to you."

Megan scowled. "You sure you want to chance it, Paxton?"

Pax's gaze met hers. "You don't have a drink in your hand," he said dryly. "I'll risk it."

Before releasing her, Jet leaned forward. "You need anything, give a signal."

"Thank you, Jet."

"Anytime, sugar."

He moved away from her and Pax slid smoothly into his place.

Reluctantly she put her hand in his, her fingers dwarfed by his larger ones. They were warm and rough—working hands, and she rested her other palm against his muscled shoulder. He started with small steps, guiding her around the floor, mindful of the scattering of other couples doing the same thing. After several moments had passed, he leaned forward, his lips close to her ear.

"I'm sorry, Megs."

Something inside her squeezed deliciously at the sound of his old nickname for her. His breath tickled the hair around her ear and made goose bumps pop out over her skin.

She swallowed tightly, unable to reply.

"I did what I thought was right at the time." She snapped her head up to look at him, but before she could say anything he continued. "That's not to say it was right in the long run. I didn't want to hurt you. I guess that by leaving it the way I did, I could pretend I hadn't, because I didn't have to see the results. And you're right. It was cowardly. I'm sorry about that."

Why on earth was her lower lip wobbling? She firmed it up, prayed to keep the tremor out of her voice, too. "Just because you didn't see it doesn't mean it didn't happen. I loved you, Pax. You never talked to me about it or explained anything. You were just…gone. I believed for years that there was something wrong with me. That I wasn't worth it."

She'd surprised him with that. She could tell by the way his eyes widened.

"Of course you're worth it."

She shook her head. Today had been a roller coaster for sure, filled with a lot of different emotions for her to sift through. Now, though, they were settling down and making more sense. So this tme, when she looked at him, it was without the swift anger or bitter rancor. It just was what it was. Sad.

"I couldn't know that. From where I sat, I was the easiest girl in the world to leave." She pulled out of his arms and left him there on the floor, walking, this time, to the exit with her head held high.
Book Info:
The Barons, six tight-knit siblings—loud, daring and loyal—are about to discover that love can be as rough as the rodeo. Bestselling author Donna Alward introduces the exciting Texas Rodeo Barons series with her charming prequel novella, Rodeo Rebel.
Back in the ring
As the first female bull rider in her circuit, Megan Robertson needs to focus. But all she can think about is her ex, Pax Lantry. Megan knew their paths would cross again—she just wasn't prepared for the effect it would have on her. More surprising than the old heartache is the jolt of pure attraction she still feels for him.
Even after five years, Pax has never gotten over Megan. All it takes is seeing her, just once, for him to know that their connection is as strong as ever. But he's committed to his family's ranch and Meg has her own demanding career. It seems as if Pax and Megan have moved on, so why can't they let each other go?
Don't miss the first heartwarming novel in the Texas Rodeo Barons series, The Texan's Baby.
Book Links:
Author Bio
A busy wife and mother of three (2 daughters and the family dog), Donna Alward believes hers is the best job in the world: a combination of stay-at-home mom and romance novelist.
An avid reader since childhood, Donna always made up her own stories. She completed her Arts Degree in English Literature in 1994, but it wasn't until 2001 that she penned her first full-length novel, and found herself hooked on writing romance. In 2006 she sold her first manuscript.
Donna loves being back on the East Coast of Canada after nearly 12 years in Alberta where her career began, writing about cowboys and the west. Donna's debut Romance, Hired by the Cowboy, was awarded the Booksellers Best Award in 2008 for Best Traditional Romance.
With the Atlantic Ocean only minutes from her doorstep, Donna has found a fresh take on life and promises even more great romances in the near future!
Donna loves to hear from readers; you can contact her through her website at www.donnaalward.com, visit her facebook page, or through her publisher.
Website | Facebook | Twitter |