Today it is my pleasure to Welcome author
Sawyer Bennett
to HJ!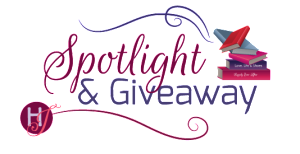 New York Times bestselling author Sawyer Bennett steams up the ice all over again as the Carolina Cold Fury hockey team's hottest bad boy gets his first taste of something good.
Please summarize the book for the readers here: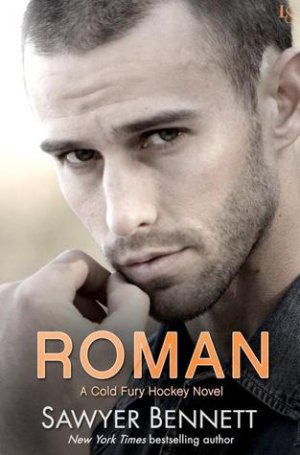 Roman is about a bad boy hockey star who meets a fun, quirky barista that he can't resist. Brought together by chance, they find they bring out the best in one another, despite their seemingly obvious differences.

Please share the opening lines of this book:
Before I walk in, I take a deep breath and let it out slowly. I do this in an effort to relax, which is not something that comes easy to me. Roman Sykora goes balls to the wall, 100 percent of the time.
Please share a few Fun facts about this book…
The heroine, Lexi, plays the ukulele.
There is a secondary story in Roman, featuring a character that is integral to the Cold Fury organization.
Readers will get a glimpse into life with Ryker Evans and Gray Brannon, who were the focus of Ryker (Book #4).
Please tell us a little about the characters in your book. As you wrote your protagonist was there anything about them that surprised you?
I really loved the way Lexi's character unfolded. She ended up being this fun, quirky, sweet character, but don't mistake her for a pushover. She definitely stands her ground against the gruff and somewhat cranky Roman.
If your book was optioned for a movie, what scene would you use for the audition of the main characters and why?
At one point, Lexi takes bad advice and Roman takes the brunt of the consequences in her doing so. She heads over to his house to face the issue head on. Here is a snippet from that scene.
"Where's your coat?"
"Figured I didn't need it," she replies as she stares at me. "I'd either jump out of my car and grab my bag from your front lawn, or I'd be warm inside your house."
"Hmmmm," I say in contemplation.
"And yet here I am, freezing my ass off on your front porch," she points out sweetly.
"You're not quite on the porch yet," I counter. "But how about getting that ass up here and rectifying it."
"So I'm invited in?" she asks coyly.
"You're invited to the top of my porch," I say sternly, although my lips are curving to indicate I find her adorable.
"Well, in that case," she exclaims with excitement as she bounds up the three steps, coming to a hopping stop right in front of me. "Here I am."
Shaking my head, I offer an amused smile and murmur, "I don't know whether to kiss you or spank you."
What do you want people to take away from reading this book?
Don't judge a book by its cover. You might find that there is something soft and beautiful under that hard exterior.
What are you currently working on? What other releases do you have planned for 2017?
2017 is shaping up to be a very busy year! The Cold Fury series will continue this fall with the release of Lucas, and I'm looking forward to launching some romantic comedy standalones, plus bringing some more of that signature Sawyer heat.

Thanks for blogging at HJ!
Giveaway:

Ebook: ROMAN (A Cold Fury Hockey) by Sawyer Bennett (Gifted via Amazon)
To enter Giveaway: Please complete the Rafflecopter form and Post a comment to this Q:

Who would you like to see featured in a future Cold Fury book?
Excerpt from Roman:
Gray sits down in her chair, rests her elbows on the top of her desk, and steeples her fingers in front of her. "No sense in beating around the bush. You have to pick your battles better, and frankly, a little less frequently."
"Not sure I'm following," I say with utter honesty as I blink in surprise. I thought I was going to be given the command to stop my wild ways completely, not telling me to dial it back a notch.
"Well, let's take a look at your history," she says blandly and with a touch of sarcasm. It causes me to give an involuntary smirk, which she chooses to ignore. "A year and a half ago, you celebrated joining the Cold Fury by going out and getting extremely drunk at an away game in Toronto and got into a shoving match with a fan from the other team."
"He started it," I say with a smile.
She ignores that too. "You got arrested for drunk and disorderly."
"Those charges got dismissed," I point out.
"Then," she says, barreling right past my excuses, "you pulled the infamous 'possum' stunt."
I snort. That was a good one. I took a high stick to my shoulder, then took a dive to the ice. It hurt, but not enough to put me down. The other players didn't know that, though, and while a shoving match started right in front of me, my teammates clearly coming to my defense, I lay there on the ice playing dead. One of the trainers even came over to check on me. The scrums around me got broken up by the refs, and about the time all the players started to slowly skate away, I jumped up from the ice—scaring the shit out of our trainer Goose—and attacked the fucker who gave me the high stick in the first place. Got a few solid hits on him before the refs jumped on me.
That earned me a game misconduct ejection.
Gray Brannon does not laugh, but continues to extol my "virtues" as a member of this team.
"You've been suspended for eleven games over the past two years," she says distastefully. "Three for illegal boarding, two for cross-checking, and six for abuse of an official," she recites.
"Well, the abuse of an official was for ten games, but it did get reduced to six, so that's good, right?" I ask without a hint of apology. "Besides, you and I both know that guy is a douche."
"You're late to practice most of the time," she throws at me.
"I need my beauty sleep," I say as I bat my eyelashes at her. "And it's not personal. I'm late to everything."
Excerpt. © Reprinted by permission. All rights reserved.

Book Info:
In a league full of troublemakers, Cold Fury defenseman Roman Sýkora stands out—at least when it comes to negative publicity. When he's not chilling in the penalty box, the sizzling Czech skate demon is racking up tabloid headlines for his scandalous behavior with the ladies. But now Roman's feeling the burn from management to clean up his act, or else. Luckily he's got an enticing distraction: a fun-loving barista who plays the ukulele and brings out a side of Roman he didn't know he had.
Lexi Robertson came to Raleigh, North Carolina, to finally meet her father, Brian Brannon, and her half sister, Gray, both of whom work in the Cold Fury's front office. That's where she first meets sexy, intimidating Roman—who's really a big softie at heart. As one relationship takes off, another begins: Brian seems to be clicking with Lexi's boss at the coffee shop. But when the friction between Roman and her new family heats up, Lexi wonders whether she's a pawn in their game. Feeling hurt and foolish, Lexi's ready to quit while she's ahead. Trouble is, Roman's not ready to quit on her.
Book Links:

Meet the Author: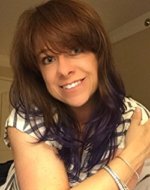 Since the release of her debut contemporary romance novel, Off Sides, in January 2013, Sawyer Bennett has released more than 30 books and has been featured on both the USA Today and New York Times bestseller lists on multiple occasions.
A reformed trial lawyer from North Carolina, Sawyer uses real life experience to create relatable, sexy stories that appeal to a wide array of readers. From new adult to erotic contemporary romance, Sawyer writes something for just about everyone.
Sawyer likes her Bloody Marys strong, her martinis dirty, and her heroes a combination of the two. When not bringing fictional romance to life, Sawyer is a chauffeur, stylist, chef, maid, and personal assistant to a very active toddler, as well as full-time servant to two adorably naughty dogs. She believes in the good of others, and that a bad day can be cured with a great work-out, cake, or a combination of the two.
Website | Facebook | Twitter | Instagram | GoodReads |