Today it is my pleasure to Welcome author
Elizabeth Moss
to HJ!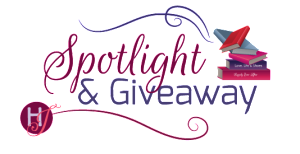 Hi Elizabeth and welcome to HJ! We're so excited to chat with you about your new release, Rose Bride!
Elizabeth Moss shares her Favorite scenes from Rose Bride: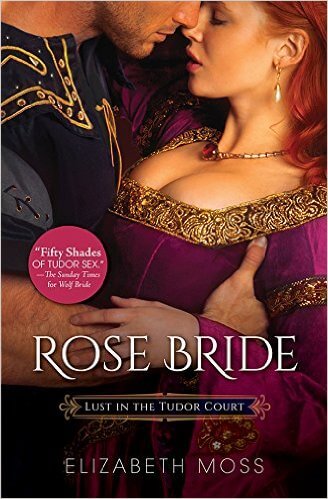 I have many favourite scenes in ROSE BRIDE. But one of my top scenes is the scene where Margerie has been sleepwalking – a strange condition that Virgil, as a court physician, has been attempting to treat – and finds herself outside at night, in the queen's gardens, barefoot and wearing only her night shift! She knows no one will believe her wandering to be innocent, so throws pebbles up at the doctor's window, who comes down with a cloak for her. But they are nearly spotted and have to hide. Another couple starts making love outside nearby, and they are forced to to listen!
She stared at him hungrily in that brief moment when he could not see her.
Then his eyes opened and Master Elton looked at her. Dark eyes, heavy-lidded with desire, intent on her face.
'Margerie,' he whispered.
She shook her head. 'No,' she meant to say, but it came out as a kind of strangled gasp.
It's quite a tense, almost painful scene … and of course they both get incredibly turned on, listening to this other couple and being so close in the darkness, with Margerie wearing next to nothing. There are some other lovely little touches that make this an unusual love scene for a historical romance, being outside and fraught with terrible danger – to be discovered together at night could mean imprisonment for both of them – and full of gorgeous fragrance from the queen's roses. A delight to write, and constantly hot to read, even though I wrote it myself.

Another favorite scene is early on in the story where Virgil rescues Margerie from being raped by a whole gang of the king's men, after she has 'dishonoured' the king – in their eyes – by refusing to go to bed with him. She has a mistaken reputation as a loose woman or courtesan, and so her refusal is considered a serious slight to the lusty Henry. This is the first time we see Virgil, and it is clear immediately that he is only a doctor, not a great lord or statesman, nor even a courtier. In fact, Margerie is almost more afraid for his safety than her own when he takes on this rabble of drunken lords. But his presence and authority are unshakeable, and the men back down and allow him to extricate Margerie. Naturally enough she is very impressed by this, but intrigued too. What is it that gives a mere physician such natural authority? Well, that secret is gradually revealed over the course of the novel.
Her heart sank. She had hoped to be saved by this newcomer. But he was no great lord as she had at first thought, only a doctor. He could not stop this rutting pack of dogs.
But to her surprise, Master Elton did not leave. 'What have you there, my lords?' he asked, almost idly. 'Some dangerous beast you have cornered, perhaps?'
He came forward. His physician's robe did nothing to disguise the long, lean grace of this man's body, his roped belt accentuating narrow hips beneath a muscular chest. He came towards her without hesitation, stepping between the nobles as though oblivious to any threat they might pose.
'A woman?'

My final favorite scene from Rose Bride is where Margerie meets Lord Wolf again for the first time since he took her virginity as a young woman, and she fled from his proposal of marriage, finding him too overpowering. It was this one-night-stand that ruined her reputation – and indeed her life, because no man has seen her as marriage material since. Despite her fear, she agrees to meet Wolf again, because his wife Eloise is in terrible danger from the king, and she has a possible solution for him.
This is a highly-charged scene that also appears in Wolf Bride, Book One in the trilogy, but then was seen from Wolf's point of view. Here, we see the same scene from the point of view of Margerie, the woman he was so tormented by as a youth. It was a challenge to write the same scene twice, from two different perspectives, but also very exciting – and of course it was a real treat for readers who loved Wolf Bride.
Lord Wolf thrust Kate aside and spun to face her, a hand on his dagger hilt. 'Who are you? Speak! Throw back your hood: let me see your face.'
She stepped forward, pushing back her hood so Wolf could see her face. His eyes widened as he recognised her, an old agony suddenly raw in his face again, and in that instant she forgave him.
'Margerie!' he cried huskily.

Excerpt. © Reprinted by permission. All rights reserved.
Thanks for blogging at HJ!
Giveaway:

Print copy of Rose Bride (Lust in the Tudor Court) by Elizabeth Moss
To enter Giveaway: Please complete the Rafflecopter form and Post a comment to this Q:

What makes your most perfect man? Body or brains? Or something else?
Book Info:
SHE'S FALLEN TOO FAR…
Margerie Croft yielded her virginity before her wedding night, and then fled King Henry VIII's court, knowing she couldn't marry a man she did not love. Now she is viewed as soiled goods, fit only for the role of a courtier's plaything.
Virgil Elton has heard the wicked rumors, but something about Margerie calls to him. Drawn close despite himself, he invites her to help in his work to restore the king's flagging health. But as he comes to know her, Virgil discovers beneath the layers of protective reserve a woman who is as intelligent and passionate as she is beautiful. He will stop at nothing to heal the damage the court has inflicted, even if it means falling himself…
Born into a literary family, Elizabeth Moss is a keen countryside walker who writes fun and sexy historical romances. She also writes award-winning fiction as Victoria Lamb. She lives with her husband and five children in South-West England.
Book Links:


Meet the Author: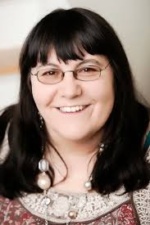 Elizabeth Moss is the author of several historical romance novels, including Lavinia in Love, The Earl and His Tiger, and A Most Dangerous Lady. She also writes award-winning fiction as Victoria Lamb. Elizabeth lives with her husband and five children in South West England. Visit her at elizabethmossfiction.com.
Charlotte Anne Dore has been recording audiobooks since 2011, most of which have been historical romances. She has worked in film and television, but she mostly works in live theater and performance, with a focus on historical reenactments, ghost tours, mystery shows, and storytelling.