Today it is my pleasure to Welcome author
Jenna Sutton
to HJ!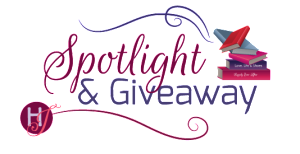 Hi Jenna and welcome to HJ! We're so excited to chat with you about your new release, Royal Mess!

Thank you for having me! I'm so excited to be here.

Please summarize the book a la Twitter style for the readers here: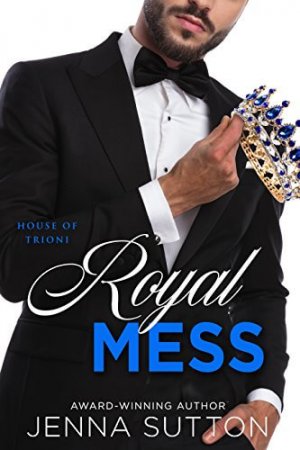 A duet of naughty novellas about two princes who discover that falling in love is messy… Prince Leo donates a piece of his liver to an adorable flower shop owner and loses his whole heart to her, while Prince Marco has an erotic encounter with a masked woman at a royal ball, only to realize she isn't a stranger after all. #RoyalRomance #WhatAMess

Please share the opening lines of this book:
This is from the first novella, Royal Match:
My life is the blueprint for a new kind of fairy tale, and I like it a lot better than the original.
Forget the version where the handsome, charming prince saves a maiden's life because he's in love with her. In my updated fairy tale, the prince is handsome, but far from charming. I'm no maiden, and he's definitely not in love with me.
But he is going to save my life.
Please share a few Fun facts about this book…
I got the idea for Royal Match after meeting a woman named Tammy. She donated a piece of her liver to a complete stranger after hearing about his plight on Facebook, and I wanted to do my part to spread the word about living donation.
Initially, I had no plans to write a second novella, but Prince Marco kept whispering in my ear, "I'm more than a playboy. Let me prove it."
The heroines of Royal Mess, Tessa and Cassie, are adopted sisters who know nothing about their respective birth parents. For both sisters, being adopted is a huge part of their stories.
In all my books, each main character has something in common with me. Sometimes it's a characteristic and sometimes it's an experience. In Royal Catch, when Prince Marco was a teenager, he was stung by a bumblebee seventeen times. The same thing happened to me when I was three years old, and a bumblebee flew up my dress. Yes, I remember it, and yes, it hurt.
It took quite a while for me to come up with Prince Leo's nickname. I wanted it to be an alliteration, similar to Marco's Playboy Prince nickname. Finally, I came up with the Polar Prince. I think it's perfect for Leo, who struggles to show emotion.
What first attracts your Hero to the Heroine and vice versa?
In Royal Match, Leo is initially attracted to Tessa's realistic optimism. Her transplant surgeon explains it this way: She sees the weeds but chooses to look at the flowers instead. Tessa, meanwhile, is drawn to Leo's calm strength.
In Royal Catch, Marco is initially attracted to Cassie's generous spirit. It compels him to make some significant changes in his own life. And Cassie, for her part, likes Marco's playfulness and warmth, and eventually comes to see him as someone she can depend on despite his bad reputation.

Using just 5 words, how would you describe Hero and Heroine's love affair?
These apply to both novellas: Unexpected. Scorching. Intense. Heartfelt. Fated.

The First Kiss…
This is from Royal Catch. Prince Marco and Cassie are enjoying a late-night picnic by the lake.
She leans forward and swipes her finger over my top lip. "You have a little bit of"—she holds up her finger, showing me the white fluff on the tip— "whipped cream."
"I forgot to bring napkins," I say. "Sorry."
She brings her finger to my mouth. "Lick."
My cock throbs with the beat of my heart. Does she have any idea how much I want to lick her?
She slips the tip of her finger between my lips, and I draw it deeper into my mouth. I watch her face as I swirl my tongue over the smooth surface of her fingernail. Her eyes are locked on my mouth, and she's biting her lower lip. When I nip the fleshy pad of her finger, she gasps, and the mason jar in her other hand falls to the ground with a thud.
She jerks her finger out of my mouth, and before I have a chance to say a word, she pounces on me—there's no other word for it. The force of her body knocks me flat on my back. Her face is above mine, her tits flattened against my chest, her pelvis aligned with mine.
"Marco…" she whispers.
She leans forward and covers my mouth with hers. All the blood drains from my head, leaving my brain deprived of oxygen.
I slip my tongue between her lips. She tastes like trifle, and I stroke deeper, desperately searching for a taste of her.
Cradling her head in my hands, I lick into her mouth. When I finally get an authentic taste of Cassie, I can't help groaning. I thought she'd be sweet, like the ripest summer strawberries. But she's not. She's like dark chocolate spiced with red chili—rich and fiery and intense.
Without revealing too much, what is your favorite scene in the book?
My favorite scene is actually the epilogue for Royal Catch, and that's a spoiler, so I can't include it. My second favorite scene is from Royal Match when Tessa and Prince Leo are about to go on stage and speak about organ donation. I like this scene because it shows the fun, flirty dynamic between the characters and demonstrates Leo's true nature rather than the chilly reserve he presents to the world.
Here's a snippet:
He smacks my butt cheek, gentler than he did when we were having sex. "It's time to go, tesoro. We're late."
"That's your fault. I told you that we didn't have time—"
"You asked for a distraction, and I gave you one."
"Technically, you gave me two."
He laughs. "Then I'd say it was time well-spent."
He pulls my dress over my exposed rear and helps me stand. I can feel his eyes on me as I adjust the crystal-encrusted bodice of my gown and smooth the silky material of the skirt over my hips. After checking my makeup in the mirror and reapplying my lipstick, I announce that I'm ready to go.
"Aren't you forgetting something?" he asks.
I turn to face him. His mouth is curled in a devilish grin, and he's twirling my panties around his index finger.
"Give me those!" I snatch them away from him. "I can't believe I almost forgot my underwear! I can't stand on a stage in front of five thousand people and give a speech commando!"
He snickers. "No one would know."
"I'd know!"
If your book was optioned for a movie, what scene would be absolutely crucial to include?
For Royal Match, the opening scene when our heroine, Tessa, meets Prince Leo on her deathbed in the hospital. It's an intense scene, but it really shows their initial connection and paves the way for their romance.
For Royal Catch, it's hard to say because every scene is critical. I think it'd be hard to turn this into a movie since both main characters are in the dark for a good portion of the novella.
Readers should read this book …
Because it's two fabulous stories in one. Because it's about so much more than royalty. Because it's melt-your-panties hot. Because it's brimming with emotion.
What are you currently working on? What other releases do you have planned?
Royal Mess was a detour for me, and I'm back to work on my Trinity Distillery series, which is based on a craft bourbon distillery. I love the whole concept of this series, and I am so excited about what's coming next. Book 1, Barreled Over, came out in late December 2017, and book 2 will be out in September to coincide with Bourbon Heritage Month. Titled Tipsy-Turvy, the book features a songwriter suffering from a debilitating case of writer's block and a sexy former Marine who helps unlock her "creativity". I'm hoping to have book 3, Bottled Up, out in December, but it all depends on the hero, who's being a real jerk, to me and the heroine.
Thanks for blogging at HJ!
Giveaway:

$25 Amazon gift card (open internationally)
To enter Giveaway: Please complete the Rafflecopter form and Post a comment to this Q: Do you know anyone who's donated an organ or anyone who needs one?
Or
Have you ever attended a masquerade ball or a costume party and taken advantage of your anonymity to do something you wouldn't normally do?
Excerpt from Royal Mess:
This is from Royal Catch:

I watch as she navigates the stairs with carefully placed steps and disappears through the folly's arched entrance. Feeling fidgety, I grab the loose cuff of my shirtsleeve and begin to fold it. I'm working on the other sleeve when I hear her voice, floating on the flower-scented air.
"Wolf?"
My lips quirk in an involuntary smile. "Yes, Bumblebee?"
"I need your help." I hear a very loud, very frustrated huff. "Can you come up here?"
Heeding her request, I slip off my mask and tuck the snout into the waistband of my trousers, near the small of my back, before taking the stairs two at a time. Once I'm at the top, I peer through the arched doorway, barely able to perceive her shape. She's facing away from me, the creamy skin of her upper back contrasting with the inky darkness.
"I'm here. How can I be of service?"
"Your stupid cufflink is caught in a weird spot." Frustration sharpens her voice. "I can't get it from the top or the bottom without unzipping my dress."
"And you need my help with your zipper?" I guess.
"You must be a genius," she replies dryly.
With my hands outstretched, I take several steps toward her. "Close, but not quite. My IQ falls in the very superior range."
"Just like your attitude."
Her glib insult elicits a surprised chuckle from me. Before I can respond, my fingers encounter the fabric of her dress. One more step brings me close enough to feel the warmth radiating from her body. My heart is beating a lot faster than normal, thudding in my chest like I've been running sprints.
Trying to relax, I take a deep breath and catch a whiff of her skin, a scent that reminds me of the vanilla custard that fills an éclair. As I inhale another breath, I abruptly realize this masked woman smells like Cassie—Cassie, who's hundreds of miles away, in Italy. Cassie, who's probably fucking her boyfriend comatose at this exact moment.
And just like that, I'm angry again. I feel it in my chest and my stomach, like lava spewing out of a volcano.
"What are you waiting for?" the woman asks.
Her question sinks deep, taking on a far different meaning than she intends. I was waiting for Cassie … waiting for her to want me … waiting for something that's never going to happen.
"Wolf?"
Moving closer, I slide my hand over the dress until I find the seam of the zipper. I follow it until I reach the metal tab and grasp it with my thumb and forefinger.
As I tug down the zipper, it makes a metallic hiss that pierces the silence of the folly and creates little prickles of heat all over my body. My knuckles brush against the curve of her ass just before the zipper ends. Still holding the tab, I notice she's trembling.
"Why are you trembling?" When she doesn't answer, I add, "I told you before, I'm completely harmless."
Her shoulders lift with an inhalation. "Not completely, Wolf."
"Are you afraid of me, Bumblebee?"
"No."
"Cold?"
"No."
Her breathing is audible now, louder than the roar of blood in my ears. She's almost panting with the effort to bring air into her lungs.
"Excited?"
She answers without hesitation, "Yes."
A thought slithers though my mind, quick as a black mamba, only far more dangerous: I can't have Cassie, but I can have this woman. The only question is whether I want her.
Excerpts. © Reprinted by permission. All rights reserved.

Book Info:
From award-winning author Jenna Sutton comes a delightful duet of naughty novellas about two princes who discover that falling in love is messy… very, very messy.
In Royal Match, Prince Leo's icy demeanor has earned him an amusing nickname—the Polar Prince. Unfortunately, the king doesn't see the humor. If Leo wants to secure the throne of Alsania, he must improve his image. Participating in an organ donation campaign seems like a good start. He expects to donate his organs on his deathbed, so he's surprised to be matched with a complete stranger who needs his help now.
Tessa Lulach hates to admit it, but she's a damsel in distress. When a handsome prince offers to save her with a hunk of his liver, she joyfully accepts. She can't wait to feel like herself again and return to her beloved flower shop. Instead, her identity is revealed, and the quiet life she loves is turned upside down.
As Leo and Tessa deal with the nosy public and ruthless paparazzi, she realizes the Polar Prince is much warmer than he seems—scorching hot, in fact. He willingly gave her a part of his liver, but can he give her his whole heart?
In Royal Catch, everyone loves Prince Marco of Alsania, despite his reckless antics … or maybe because of them. So why does sexy schoolteacher Cassie Lulach prefer a boring investment banker over him? Wounded by her indifference, he has an erotic encounter with a masked woman at a royal ball who reminds him of the one he really wants.
After another failed relationship, Cassie is frustrated with immature, inconsiderate guys. Wanting to escape reality, she attends a masquerade ball and finds herself alone with a masked stranger. For the first time in her life, she acts on impulse, only to end up pregnant and absolutely clueless about the identity of her baby's father.
When Marco learns of Cassie's pregnancy and her plans to raise the baby alone, he promises to be there for her, hoping she'll finally see him as more than just a playboy prince. But then he discovers she's the woman from the masquerade ball and panics. Will the truth destroy his chance to win over Cassie, or will he convince her that they can have their own happily ever after?
Royal Mess is approximately 72,000 words.
Book Links: Amazon | B&N | iTunes | Goodreads |


Meet the Author: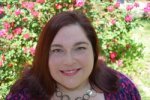 Jenna Sutton is a former award-winning journalist who traded fact for fiction when she began writing novels. Surprisingly, the research she conducted for her articles provided a lot of inspiration for her books. She's the author of the Riley O'Brien & Co. romances and the new Trinity Distillery series. Although Jenna calls Texas home, more often than not, she's somewhere else. Her love's job takes him all over the country, and she tags along, just like a groupie follows her favorite band. Sign up for her newsletter at http://bit.ly/1K8MaCH to access the latest news and monthly giveaway.
Website | Facebook | Twitter | | Instagram |