Today it is my pleasure to Welcome author
Jessica Lemmon
to HJ!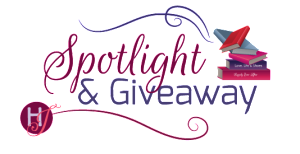 Hi Jessica and welcome to HJ! We're so excited to chat with you about your new release, Rumor Has It!
Please summarize the book for the readers here: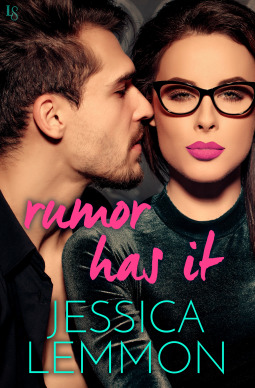 Rumor Has It is an alpha-bad-boy romantic-comedy in the same vein as How to Lose a Guy in 10 Days, but with a Lemmon twist: Barrett Fox, former Bad Boy of the NFL lost his field reporting gig due to an on-air live gaffe and our heroine, Catarina Everhart is sure she has his number. It's a fun, laugh-out-loud, love-sneaks-up-on-you novel.

Please share the opening lines of this book:
PRESENT DAY
The girl sitting across from me crying, that's Beth. Her smooth, walnut-colored skin is half due to her Filipino father, the other half her Hawaiian mother. We've split up nearly a dozen times over the course of the last six years, the last time for good.
I hand her my napkin and she dabs at the tears streaking her cheeks. The massive diamond solitaire on her left ring finger is the one she said she always wanted, but it's not from me.
Please share a few Fun facts about this book…
This cover might just be my favorite cover.
Barrett & Catarina also might be my favorite couple.
The opposites-attract thing? Comedy GOLD.
Please tell us a little about the characters in your book. As you wrote your protagonist was there anything about them that surprised you?
Catarina is a type-A perfectionist paired with the Bad Boy of the NFL. I knew them from the moment I put my fingers to keyboard, but Catarina surprised me a lot. I had no idea how perfect for Barrett she'd be once she let down her guard.
If your book was optioned for a movie, what scene would you use for the audition of the main characters and why?
The opening scene where Barrett and Catarina meet. If their chemistry sizzled, I'd know for sure they could handle the rest of the movie.
Snippet:
I recoil from the blatant rudeness of that move, but I shouldn't be surprised. Barrett Fox is known for his rude antics, and this one is tame by comparison. Unlike the photos of him I've seen online: sweaty, streaked in dirt, or even dressed in a suit making lewd gestures at the camera.
There's no way to escape the popularity of the local OSU football player who went pro, especially in Columbus. This paper was built on a foundation of footballs.
He wears a crisp, white shirt tucked into dark pants, black leather shoes, and because he kicked his feet up and crossed them at the ankles, I also notice a pair of red socks with white polka dots.
"What's your name, gorgeous?"
I reroute my gaze to his face. Sharp, angular, a deep dent in his chin. His eyelids are narrowed in assessment, but I know under those red-brown eyelashes his irises are so blue they border on turquoise.
Nanci had a calendar of him last year. I've seen this guy in every pose from decked out in full gear to shirtless, to the one where he's lying on a beach, his shorts pulled past his ass crack.
He's long and lean, and I might have had a passing appreciation for how attractive he is if I didn't know so much about him.
"What if I called you Ginger? Would that upset you?" I ask tartly, referring to the perfectly coiffed reddish hair on top of his head. He's good with gel, or has his own stylist. Or maybe he's sleeping with a stylist.
He grins at my question—straight white teeth he didn't lose any of playing ball for eight years—and props his hands behind his head.
His shirtsleeves are uncuffed and rolled to the elbows, the scruff on his face two days past clean-shaven.
"Apologies, beautiful, but you know my name. I don't know yours."
"You mean Mia didn't tell you my name when she threw me to the wolves?" I snap. I have a momentary fantasy where I talk Mia into reassigning this puff piece to Nanci, but she won't. Nanci mostly helps out with articles. She hasn't honed her journalistic skills well enough to be entrusted with a column.
When ad dollars are involved, Mia's focus is ensuring a climb in readership. Not to brag, but that's the reason I'm in charge of the relationships section. I'm good. Not because of some magic fairy dust but because I work my ass off.
Still, it would have been nice to write a commentary about how to date a real man instead of this one. A man who knows how to properly wear a button-down shirt, for example. Like North.
"Ouch. I'm guessing you're not a fan?"
What do you want people to take away from reading this book?
My motto is "Read for fun!" so that's it! Kick back and let Catarina & Barrett make you laugh, smile, and blush a little. They'll do all the heavy lifting.
What are you currently working on? What other releases do you have planned for 2017?
In October, the loosely tied in follow-up America's Sweetheart will release. In between that I have the next Dallas Billionaires Club book, A Snowbound Scandal releasing with Harlequin Desire in August.

Thanks for blogging at HJ!
Giveaway:

Ebook: RUMOR HAS IT by Jessica Lemmon (Gifted via Amazon)
To enter Giveaway: Please complete the Rafflecopter form and Post a comment to this Q:

Do you like opposites attract romantic comedies?
Excerpt from Rumor Has It:
Mia reviews his choices and I watch her face carefully. A smile spreads her lips and then she lets out a loud, appreciative "Ha! I love it!"
She's shaking her head with approval when she removes her glasses.
"This is going to be fantastic. Both of you will be in the other's element but out of your own. It's brilliant. Is there any way I can talk you into some platonic PDA? Hold hands. Walk close. Lay your head on his shoulder?"
Since she's directing that to me, I answer with, "Platonic would imply we were friends." I slice Barrett with a look. "I bet Fox can't even spell the word platonic."
He flinches—just the slightest pull of his mouth and narrowing of his eyes—before recovering. What a wilting lily. So he had a few typos. Who cares? It happened to me when I first started, and still does on occasion.
"Damn. I was hoping I could leak a few photos to Twitter of you two being cozy," Mia says. "You could explain to your fella it's for the story. North seems reasonable."
"North?" Barrett asks with a token amount of derision. "You're dating a guy named after a direction?"
"I'm dating a guy named after his great grandfather who was a duke."
Idiot.
"Since you were reading up on cheaters and lack of heat in the bedroom, I question if you're dating him at all." Barrett crosses his leg at the ankle over one thick thigh. The hand resting on that thigh boasts an expensive, stylish watch.
He's arrogant and disgusting and annoyingly good looking. Shouldn't he be better suited to a hoodie and jeans? What gives him the right to wear trousers and button-downs with such ease?
"Perfect. Perfect," Mia says. Barrett and I tear our eyes off each other to regard my boss, who is smiling with dollar signs in her eyes. "You two are delightful. Now get out. I have a conference call."
Barrett and I leave Mia's office, and I do him the courtesy of waiting until the door is shut behind me to lay into him.
"Do not bring up my love life in this office ever again, Fox."
"Honey, for the next few months I am your love life. Besides, you were the one researching your own love life in this office, Kitty Cat. I happened to notice. I'm a noticer."
"That's not a word."
"Sure, it is. I just said it."
I growl my frustration and pivot on a heel, but I feel him behind me.
"Hang on." He catches me as I storm for my desk and when we're behind my one privacy wall he catches my upper arm and turns me to face him. "I'm sorry."
I slide a look at his hand and he pulls back, holding both palms out in front of him in "I surrender" fashion.
"I'm sorry I gave you shit about your boyfriend, West." I roll my eyes and he corrects with, "I mean South. Southwest?"
"Get out of my cubicle." It's a weak plea. He's exhausting.
"North. I'm sorry I insulted your relationship with North." He lowers himself onto the corner of my desk again and folds his hands together, giving me a look that's almost . . . caring.
Weird.
Excerpt. © Reprinted by permission. All rights reserved.


Book Info:
This is one bad boy who's fit to print. A notorious jock tackles life—and love—after football with a type-A journalist in this sexy standalone from the author of Eye Candy.
Barrett: As a former pro football star, I'm used to playing the field. After injuries cut my NFL career short, my second act as a broadcaster ended on live television when a hot mic picked up a little verbal . . . indiscretion. But this latest publicity stunt might just land me back on top—much to the chagrin of Catarina Everhart, the prissy, beautiful journalist who's been assigned to date a bad boy (i.e., me) and write about it. Catarina swears I'll never touch her, let alone kiss those full lips of hers. Based on our chemistry, I'm not buying it. . . .
Catarina: Barrett Fox seems to be doing everything in his power to make me hate him. The cocky egomaniac is infamous for his bad behavior, and now, thanks to my boss's harebrained schemes, he's apparently my problem. As one fake date leads to another, I start to see a different side of Barrett. He's close with his family. He does volunteer work. And, okay, he kisses like a dream. Am I really dating Barrett Fox? Or is he playing me? Because suddenly I'm risking my reputation—and my heart.
Available at this link: https://www.jessicalemmon.com/about/



Meet the Author: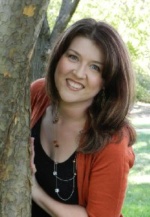 Jessica is a contemporary romance author, artist, dreamer, wife, and den mother to a rescue dog. To keep up with the latest news and book releases visit www.jessicalemmon.com.