Today it is my pleasure to welcome USA Today Bestselling author 

Alice Clayton

 to HJ!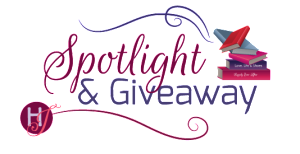 In this sequel to Wallbanger, fan favorites Caroline Reynolds and Simon Parker negotiate the rollercoaster of their new relationship while house-sitting in Sausalito.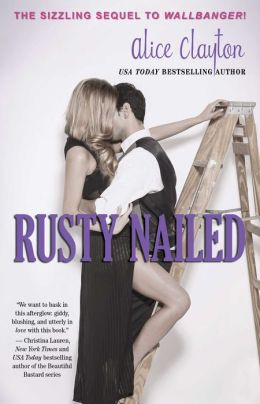 Playing house was never so much fun—or so confusing. With her boss on an extended honeymoon, Caroline's working crazy-long hours to keep the interior design company running—especially since she's also the lead designer for the renovation of a gorgeous old hotel. And with Simon, her hotshot photographer boyfriend, gallivanting all over the world for his job, the couple is heavy-duty into "absence makes the heart grow fonder" mode. No complaints about the great reunion sex, though!
Then a trip back east to his childhood home has Simon questioning his nomadic lifestyle. He decides to be home more. A lot more. And he wants Caroline home more, too. Though their friends' romantic lives provide plenty of welcome distraction, eventually Caroline and Simon have to sort out their relationship. Sure, more togetherness is a good thing—but does less traveling and working have to mean the other extreme? Apple pie and picket fences? With this second book in the Cocktail series, USA TODAY bestselling author Alice Clayton delivers another delicious, frothy confection of a book, shaking up her characters, stirring in laugh-out-loud humor, and serving sizzling romance straight up!
I put author Alice Clayton upto the difficult task  of picking her top five scenes from her latest book, RUSTY NAILED, the much anticipated sequel to WALLBANGER.
As you can see She NAILED the task and she's shared her Favorite scenes below…
The one where Simon keeps his priorities in mind:
He stood, one hand continuing to caress my skin as I shud- dered, the other pushing his pajama bottoms down. His ran his fist up and down his length, then pressed inside me, but just barely. His head dropped back as he wrapped his hands around my hips, using my weight as leverage as he slowly . . . sank . . . inside.
He was perfectly still.
I was perfectly not.
I simply couldn't be. It was too much; he was too much. I would never get used to the feeling of him inside me, stretching me and filling me and being perfectly there. I thrashed, I shimmied, I arched and I flexed. And he stayed perfectly still. The muscles in his arms bunched, his neck corded, his torso gleamed with the sweet strain of not moving. He was like a naughty work of art.
Then he lifted his head and opened his eyes. Singularly fo- cused, dark, and of one mindset.
Simon was about to fuck.
Pulling out almost entirely, he thrust low. And hard. And serious.
And I came out of my skin.
He rode me, rode my body and my sex, and when he leaned heavy over me and chanted the dirtiest words imaginable in my ear, I came again. Right as he came. Low. And hard. And so serious.
Wrapping my arms around him, I kept him inside as long as I could. Even when he lifted me off the counter I fought that loss, keeping my legs around his waist as he laughed. He unraveled me, threw me over his shoulder in a fireman's carry, and slapped my bottom.
He then ate an entire loaf of zucchini bread with his pants around his ankles while he leaned on the counter, resting his head on my bottom.
The one where the girls eat Chinese take out:
My tummy was grumbling. I padded into the kitchenette, pretty sure I had a burrito stashed somewhere in the freezer, when my phone rang. Sophia.
"Still can't believe you ditched us, Reynolds," she sniped in my ear, and I bit back a snipe of my own. Seriously, did no one under- stand how busy I was?
"You'll get over it, I promise. Where'd you guys end up going?"
"Your favorite restaurant in Chinatown. You missed out, sister. We got that shrimp thingie with the noodles, what's it called? The one you love more than anything?"
My stomach rumbled even louder, and I gritted my teeth. "Mei fun."
"We did have fun, thanks for asking!" She laughed in my ear. "Now let us in the front door—it's freezing out here."
"I'm still at work; I told you I was working late. Why are you at my apartment?"
"We're not at your apartment, you idiot, we're outside your work. Let us in," she said. I could hear Mimi grumbling in the background.
"You're outside my—oh, for God's sake." I walked down the stairs to the front door, and there on the other side of the glass were Mimi and Sophia. With Chinese take-out containers.
"I'm hanging up on you now." I grinned into the phone, un- locking the door and throwing it wide. "What in the world are you two up to?"
"It's dinner, silly, and we promise we'll only stay a little while," Mimi answered, walking inside and heading straight up for my office. With arms full of the most heavenly scented food on earth.
Sophia posed in the doorway, a vision. No more sad sacking for her, she was dressed to the nines and looking lethal. Red hair piled high on her head, makeup flawless, just the barest hint of leg peeking out from under her trench coat. "You're not gonna, like, flash me, are you?" I asked.
"Hell, no. Mama's got a date after we feed you." She grinned, handing me a bag.
"Mei fun?"
"Someone's gonna have some fun tonight, that's for sure." She winked, sauntering past me. "Don't eat all the wontons, you little shit!"
Mimi yelled something back to her, but it was muffled by something in her mouth. My money was on the wonton. I locked the front door, shaking my head as I followed my two friends into my office.
The one where Simon teaches us about romance novels:
After successfully fending off Simon's attempts to get under my skirt in the cab, and then under my skirt while walking up our apartment stairs in front of him, I gave up all ownership of what was below my belly button when he bent me over the back of the sofa inside my apartment and removed my panties. With his teeth.
With his mother-loving teeth! I can't even!
I'd read this particular scene in many romance novels; I'd never experienced it in real life. I always wondered how exactly that would happen. Did he take a big bite of the part over your hip? Use one canine to peel it off from the front? Sexy novels only men- tioned teeth, so would lips be cheating? And speaking of cheat- ing, if he used his hands to assist, but the teeth were the primary method for panty removal, would that be legal?
Romance novels, schmomance novels, here's how Wallbanger does it.
Hands went inside my dress from either side as soon as we cleared the front door. As he guided me backward through the darkened apartment, his mouth was on my neck and his hands inside my bra, when the back of my thighs met the sofa.
Which I then had the honor of feeling with my eyeballs when I hit the pillows face first, after he'd spun me and pushed me over the arm with my bum in the air. Think I even noticed that I had a forehead full of sofa? Hell no, I had a Wallbanger kneeling be- tween my legs.
The one at the church:
Have you ever watched a groom when his bride appears for the first time? All eyes are on her, yes, but the true magic is wherever that groom is. To witness his eyes light up, to see the emotions fall across his face. To be there as he fights to retain control of his feel- ings, as all men are supposed to do in that situation. But those first few seconds, you see the truth. You can see everything he feels when he sees her that first time.
I didn't need to actually observe Jillian turn that corner to know when she had entered that chapel. Because I saw it all on Benjamin's face, the second he saw her.
Surprise.
Longing.
Relief.
Need.
Pure, naked joy.
Tears sprang to my eyes, as I knew they would. I could feel
my grin take over my face, threatening to split it in two. As my gaze swept across to where Jillian was walking toward us, I caught Simon's eye.
And I'll be damned if there wasn't a tear in his eye too.
The one with the Pictionary:
"Airplane. Airplane people. Airplane holding a sponge."
"Airplane with hands, hands? Okay, hands. Airplane hands.
Sponge hands."
"Sponge hands! Airplane sponge. Bird sponge. Bird! Okay,
bird. Hand bird."
"SpongeBob HandBird. Stop pointing at the airplane, we know
it's not an airplane!" "Time's up."
"Dammit!"
Sophia sat down in a huff, throwing her Sharpie across the room. Neil stuck his hand straight up in the air and caught it as she huffed, "I can't believe you guys couldn't get that! It was so obvious that it was—"
"Ah-ah-ah, don't say another word. We get a chance to steal," Simon said from his place on the couch.
It was girls against guys, and the guys were currently kicking our ass. They were up forty points. Stupid boys.
GIVEAWAY: 

2 print copies of RUSTY NAILED
To enter Giveaway: Please complete the Rafflecopter form and posta comment to this Q:

 What did you think of the scenes spotlighted above? Did they leave you craving for more? Do you have a Favorite? 
About the Author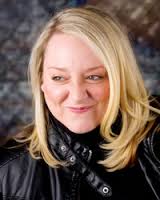 Novelist Alice Clayton makes her home in St. Louis where she enjoys gardening but not weeding, baking but not cleaning up after, and is trying desperately to get her long-time boyfriend to make her an honest woman–and please buy her a Bernese Mountain dog.
After working for years in the cosmetics industry as a makeup artist, esthetician, and educator, Alice picked up a pen (read laptop) for the first time at 33 to begin a new career: author. Having never written anything longer than a grocery list, she soon found writing to be the creative outlet she'd been missing since walking away from the theater 10 years before.
She has a great time combining her love of storytelling with a sense of silly, and she was shocked and awed to be nominated for a Goodreads Author award in 2010 for her debut novels, the first two installments of The Redhead Series–The Unidentified Redhead and The Redhead Revealed. Her latest novel Wallbanger is a return to her trademark comedic erotica, or funny smut, that Alice has become known for.
Additionally, Alice loves spending time with her besties on Not Your Mother's Podcast (check them out on iTunes) and has recently partnered with actor Greg Grunberg, blogger Brittany Gibbons, and actress Keili Lefkovitz on a new travel show that will begin filming in January.
Alice enjoys pickles, Bloody Marys, eight hours of sleep and a good pounding.