Today it is my pleasure to Welcome author
Gillian Archer
to HJ!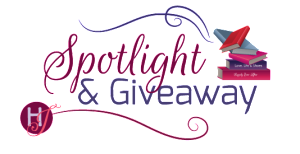 Every girl needs a guardian angel—even if he wears black leather. In the first novel of her scintillating True Brothers MC series, Gillian Archer introduces readers to a sexy-as-sin biker . . . and the woman wild enough to tame him.
Please summarize the book for the readers here: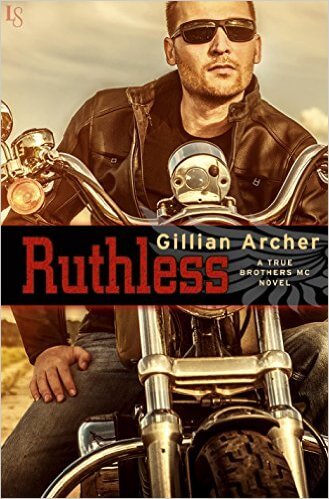 Ruthless is about a regular, middle class girl's walk on the wild side which quickly spirals out of control. What started out as a one night stand with a hot biker escalates as she gets caught in the crossfire when one of his club brothers turns on the motorcycle club fueling a turf war, and she has to rely on her hot biker to get out alive.

Please share the opening lines of this book:
The worst date of my life didn't start out so bad.
When I spotted him across the room, I couldn't believe it—my mom had actually set me up with a stellar guy. Which was something of a surprise.
Please share a few Fun facts about this book…
Ruthless is set in Reno, Nevada where I lived for five years and went to college. (It took me an extra year to finish my bachelor's degree.)
Zag, the hero in Ruthless, is loosely based on Hugh Jackman. But bigger and with long hair and of course his manly stubble. Yum! No Australia accent, unfortunately.
The heroine, Jessica's, mom is kinda based on my mother. Both are so overeager to have grandbabies. Love her to death, but if I heard, "when are you two gonna have babies" one more time… !
If your book was optioned for a movie, what scene would you use for the audition of the main characters and why?
I'd have to go with the first kiss. So much sexual tension!
Unable to help myself, I gave his hips one last squeeze, then dismounted. My thighs quivered. I don't know if I had gripped him too hard with my legs or if it was the vibration from the bike, but suddenly I was feeling weak-kneed. But still euphoric. I whipped off my helmet and tossed it to him. He caught it and handed me my heels.
I slipped them on while a huge, goofy smile curved my lips. "Oh my god. That was amazing. You can take me for a ride anytime."
Zag shook his head slightly and his shoulders hitched as he took off his helmet. It was only then that my double entendre hit me.
Apparently my brain was on permanent leave. Still I wasn't going to let my foot-in-mouth disease get in the way of tonight. "But I'm sure you hear that from all the girls."
He just sat there on his bike—looking as sexy as all get-out—and lifted one shoulder in a half shrug. He put down the kickstand, swung off the bike, then reached for my hand.
I let him pull me closer until I stood only inches in front of him. He reached up and threaded his other hand through my hair and tugged until my lips were a hair's breadth from his.
"I only see one girl here."
Then he took my lips in a crushing kiss. His lips moved masterfully over mine, bending me into submission. Unable to control the momentum, I hung on and let him. When my legs began to shake, he pulled back and gave my lower lip a little nip.
"Come on. As much as I'd love to finish what you started out here, I don't think my neighbors would appreciate the show."
He grabbed my hand and tugged me up the driveway to the front door. Following docilely behind him, I stumbled a bit on the steps, but stopped short at the doorway when his comment pierced my lust-induced fog.
"What I started?"
He gave me one of those annoyed man grunts as he tugged me inside, then shut the door behind us. I vaguely noticed the ridiculous amount of locks on his door before he turned and gave me a sultry look.
Oh Lord, I was in trouble.
He stalked toward me, his eyes intent on my face. I suddenly knew what a gazelle felt like when it spotted a lion in the fields. My heart raced. If the bike ride was an adrenaline rush, this was ten times more. I licked my lips and took a few stumbling steps backward.
"Yes, what you started." His voice was low and throaty. "You and your velvety brown eyes. Throwing me those helpless looks and your sweet-as-hell smiles. Made it impossible to say no."
I shivered at his words. He found me irresistible. This couldn't be real. In my life bad boys never looked in my direction, let alone lusted after me. If this was a dream, I really hoped I didn't wake up until tomorrow.
He continued to stalk toward me, never getting within grabbing distance as I stumbled backward and away from him. I could see a barely restrained wildness within him. If I wasn't careful, he'd break and let all that masculine power loose.
I was both intrigued and more than a little afraid. It made an electrifying combination. Fuck it. I bit my lip even as I continued my slow retreat. "I don't remember the question."
A low throaty growl filled the room.
I threw a panicked look over my shoulder as I stumbled over a pile of magazines. Then I heard that sexy growl again. I turned back to Zag in time to see him fling his jacket across the small space toward the lumpy sofa. He prowled closer toward me, every inch a tenacious hunter.
Maybe it was a bad idea to tease the big, scary biker man.
What do you want people to take away from reading this book?
One of the themes in Ruthless, and throughout my True Brothers MC series, is the different definitions of 'family.' Is it the one you were born with? Or do you make your own with a group of friends or as Zag does with his motorcycle club? Family can have so many different meanings and configurations, but everyone deserves to have that unconditional support of family.
What are you currently working on? What other releases do you have planned for 2016?
Right now I'm working on edits on book two of my True Brothers MC series. Rebellious will be released in September and is all about the Prez, Rebel, and his surprisingly naughty librarian girlfriend, Emily. I've also started book three, Resilient which will be out in December.

Thanks for blogging at HJ!
Giveaway:

Ebook: RUTHLESS by Gillian Archer (Gifted via Amazon)
To enter Giveaway: Please complete the Rafflecopter form and Post a comment to this Q:

In Ruthless, the hero shares my love of Irish whiskey—Bushmills to be specific! What's your favorite drink—alcoholic or otherwise?
Book Info:
After dinner with the most arrogant man in the world, Jessica Miller is shocked when her blind date tries to maul her in the parking lot. Enter "Zag": the brooding, bruising alpha male who jumps off his motorcycle and teaches the jerk a lesson he won't forget. After getting one taste of a bad boy who lives on the edge, Jessica's hooked. Zag's willing to give her the ride of her life. But she needs to wrap her arms around his powerful chest and hold on—tight.
Zag knows firsthand that the True Brothers MC isn't for the faint of heart. He only intends to show beautiful, innocent Jessica a few cheap thrills to satisfy her curiosity. But the more he lets her in, the more Zag comes to depend on her gentle touch to help heal the wounds that he's been denying for so long. Now, a rival gang has set its sights on Jessica, and Zag must step up once again. He just hopes he can go the distance to protect the woman he loves.
Book Links:

Meet the Author: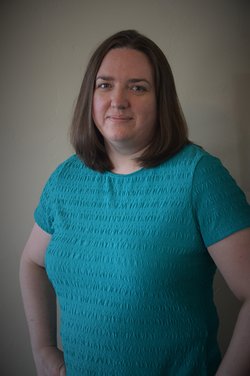 Multi-published author Gillian Archer has always loved books. And has had a serious soft spot for romances ever since the tender age of twelve, when she would steal her mother's Harlequin books and read them under the covers with a flashlight. But the writing bug didn't hit until over ten years later after a dare from the husband. (It might have also involved a wall-bangingly bad book.) Now she can't imagine doing anything else.
Outside of writing, Gillian loves to spend time snuggling with her husband, cuddling their baby, and playing with their dogs. After living abroad for four years, she is very happy to be back in the U.S. with the wonders of Walmart.
Website | Facebook | Twitter |