Today it is my pleasure to Welcome author
Sawyer Bennett
to HJ!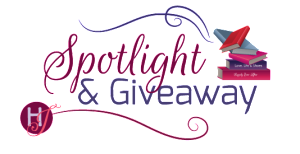 The rugged men of the Carolina Cold Fury hockey team are winning hearts once again in another scorching novel from New York Times bestselling author Sawyer Bennett.
Please summarize the book for the readers here: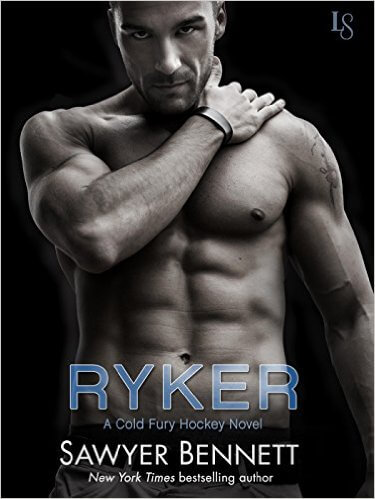 The Cold Fury Series is a about a fictional hockey team called the Carolina Cold Fury. Ryker Evans is a goalie for the Cold Fury, and after a disappointing loss in the play-offs the previous year, he finds himself having to defend his starting position. On top of that, his wife left him for a former teammate, and gave him custody of their two adorable daughters.
Life is pretty busy for Ryker, but not so busy that he fails to notice Gray Brannon, the Cold Fury's newly appointed General Manager. Lucky for Ryker (and for us!) the feelings are mutual, and together, I'm certain Ryker and Gray could melt the ice in the Cold Fury's arena.

Please share the opening lines of this book:
It all seems to happen at once.

The washing machine starts shaking hard during the spin cycle, and while I'm able to easily ignore the way it bangs up against the dryer while I braid Violet's hair, I can't help the full body cringe when I hear the liquid laundry detergent that I had sitting on the top fall and hit the tile floor.

Yup… that resounding splat was the sound of the plastic splitting open and I can see clearly in my mind the slick blue detergent leaking out onto the floor.
Please share a few Fun facts about this book…
My muse for Ryker Evans was Henrik Lundqvist.
Ryker has an intense fear of spiders. This fear is REAL, and is mine. I HATE THEM.
Gray Brannon is an all-around amazing woman. Two time Olympic gold medalist in women's hockey, certified genius and first female general manager in the league.
If your book was optioned for a movie, what scene would you use for the audition of the main characters and why?
There is a scene where they are having coffee together. There is an obvious attraction, but Gray does her best to keep it as business-like as possible. Ryker doesn't.
"Would you let me kiss you right now?" he asks.
"What?" I exclaim, trying to sound outraged and not turned on. "No, of course I wouldn't. That would be inappropriate."
I expect Ryker to argue with me. To call me a liar.
Instead he pushes out of his chair and rounds the table on me. He walks right up to me and even though I lean back sideways in my chair because the closeness of him is too intoxicating, he keeps right on coming.
Hand sliding into my hair, covering the back of my neck and holding me firm.
Ryker bends over, tugs on my hair to tilt my head back and when I gasp in surprise, uses the opportunity to press his lips against mine. He kisses me softly, no tongue. My eyes drift closed and I try to swiftly commit everything to my nearly eidetic memory because until this moment, I'm not sure I've ever truly been kissed before.
His lips are full, soft. I didn't expect they'd be so soft.
I can still smell that same combination of eucalyptus and peppermint, a shower gel I'm guessing, and there's just a faint underlying hint of the sweat he worked up during our yoga class. His scruff covered chin rubs against my own and his fingers tighten in my hair.
It's too brief. I want to cry out in disappointment when he pulls away. My eyes immediately snap open, wary and uncertain as to what this all means.
Ryker does nothing more than squats down beside my chair. He keeps a hold of the back of my neck and stares at me, his eyes warm and confident. "I'm doing what feels right to me. You feel right to me."
"We can't," I murmur.
"We can," he cuts me off, rubs a thumb on the side of my neck.
"I'm your boss… it's inappropriate."
"And yet I don't give a shit."
What do you want people to take away from reading this book?
Dream. Set goals. Work hard. You CAN have it all.
What are you currently working on? What other releases do you have planned for 2015?
I have a full length Legal Affairs novel coming out on October 27, called Friction. It is a standalone, but will tie in to other characters previously seen in the Legal Affairs series.
I am also looking at releasing a holiday-themed novella in December, featuring Zacharias and Moira from Uncivilized.
And then, on to 2016, where I've already got about 10 releases tentatively scheduled.

Thanks for blogging at HJ!
Giveaway:

Ebook: RYKER (Carolina Cold Fury Hockey) by Sawyer Bennett
To enter Giveaway: Please complete the Rafflecopter form and Post a comment to this Q:

What was your first introduction to my books? I'd love to hear how we found each other!
Book Info:
The stakes have never been higher for Carolina Cold Fury goalie Ryker Evans. With his contract running out, he's got a year left to prove he's still at the top of his game. And since his wife left him, Ryker has been balancing life as a pro-hockey star and a single parent to two daughters. Management is waiting for him to screw up. The fans are ready to pounce. Everybody's taking dirty shots—except for the fiery redhead whose faith in Ryker gives him a fresh start.
As the league's only female general manager, Gray Brannon has learned not to mix business with pleasure. And yet even this tough, talented career woman can't help breaking her own rules as she gives Ryker everything she's got. She hopes their hot streak will last forever, but with Ryker's conniving ex plotting to reclaim her man, the pressure's on Gray to step up and save a tender new love before it's too late.


Meet the Author: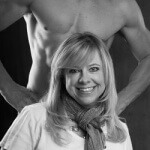 New York Times and USA Today Bestselling Author, Sawyer Bennett is a snarky southern woman and reformed trial lawyer who decided to finally start putting on paper all of the stories that were floating in her head. Her husband works for a Fortune 100 company which lets him fly all over the world while she stays at home with their daughter and three big, furry dogs who hog the bed. Sawyer would like to report she doesn't have many weaknesses but can be bribed with a nominal amount of milk chocolate.
Sawyer is the author of several contemporary romances including the popular Off Series, the Legal Affairs Series and the Last Call Series. She also writes the Cold Fury Series for Random House.
Facebook: https://www.facebook.com/bennettbooks
Twitter: https://twitter.com/BennettBooks
Instagram: https://instagram.com/sawyerbennett123/
Website: http://sawyerbennett.com/
Email: sawyer@sawyerbennett.com