Today it is my pleasure to Welcome USA Today bestselling author
Nancy Naigle
to HJ!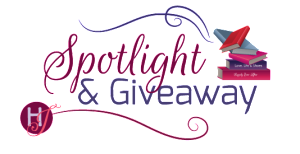 Hi Nancy and welcome to HJ! We're so excited to chat with you about your new release, Sand Dollar Cove!

I'm so excited to be back! I hope everyone has fun plans for the holiday weekend!

Please summarize the book a la Twitter style for the readers here: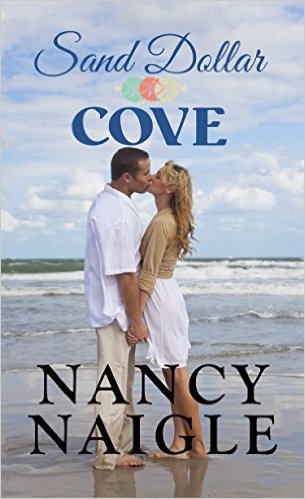 Sand Dollar Cove. I'm so excited about this book. It's the perfect time for a beach-set book – in the summer! Let's put our toes in the sand.
Please share the opening lines of this book:
As soon as Elli Eversol pushed her toes into the gritty sand on the beach, wonderful memories swept away the stress she'd carried on the five-hour drive from Charlotte. Temperatures were already hovering in the sixties, unseasonably warm for March on the North Carolina coast, especially for this early in the morning. With her shoes and socks in hand, she walked down to the pier, her footsteps leaving clear imprints in the crusted top layer of sand.

Filling her lungs with ocean air, the only thing missing from her memories of the beach was the scent of suntan lotion, but summer was just a few months away.

Sand Dollar Cove still held a special place in her heart.
Please share a few Fun facts about this book…
I grew up in Virginia Beach, but when the tourists hit our beach we always headed south to the Outer Banks of North Carolina. Sand Dollar Cove is a fictional town in that area.
When I sat down to write the book I'd intended to write a simple reunion romance. Sorry, Holden, that wasn't in the stars. 😉 I came up with Brody and he stole my heart – and Elli's!
I love the family touches in this book. Especially Elli's grandparents love for one another.
I had so much fun with the popsicle stand in this book that I ended up in the kitchen trying out tons of fun recipes. I think I even have some new friends addicted to homemade pops! Can't wait to share those during the month.
Shhhhh our little secret – this could be the setting of a new series. (wink-wink)
What first attracts your Hero to the Heroine and vice versa?
You're going to make me give THAT away? Oh no ma'am. I will say that Brody Rankin never expected to be hit by the love bug. He was a playboy to the nth degree, but when love really strikes, there's no turning back.

Using just 5 words, how would you describe Hero and Heroine's love affair?
unexpected, sincere, soul-mates, meant-to-be, forever

The First Kiss…
was so easy. They had such chemistry.
Without revealing too much, what is your favorite scene in the book?
Oh gosh, this is hard, but I do love when Brody first meets Nana. Elli's grandmother, Nana, is such a hoot. She's so full of life and not much will slow her down. Here's a little bit from that first scene when Brody arrives in Sand Dollar Cove to help Elli. She doesn't know much about him at all at this point, except that he was kind enough to help her with her project in exchange for room and board on the beautiful beach pre-season.
Here you go:
Brody hitched his bag up on his shoulder and extended his hand to Nana. "Nice to meet you, Mrs. Eversol. I promise I'll be as quiet as a mouse."

"Oh, don't worry about that. Glad to have you. You can call me Nana too."

"Thanks, Nana. Great house. And I'm willing to do my part while I'm a guest in your home. Pick a night and I'll cook."

"Really? Are you teasing me?"

"No. I'm a good cook."

Nana gave Elli an impressed look. "Can't believe your girlfriend would let someone as good-looking and handy as you out of her sight for six weeks."

"I don't have a girlfriend."

Nana wrapped an arm around him like she was getting ready to weave a homespun net around the poor guy. "Let me show you your room."

Elli stood there blinking as Nana practically sprinted up the stairs like she'd just been given steroids or something. Nothing like matchmaking to get that woman a second wind.

Bless Brody's heart. He didn't stand a chance. When Nana had her mind set on something, she was relentless.
If your book was optioned for a movie, what scene would be absolutely crucial to include?
Oh gosh, it would have to be the after party on the beach. I think the way everyone pulled together and celebrated was really special, and I loved how a couple of the newcomers to Sand Dollar Cove (Ed, a rock star looking for a quiet place to spend time with his kids between gigs, and Brody, owner of R waveSTYLE who is getting ready to build an east coast distribution center near the small beach town, to be specific!) fully invested themselves into the community too.
Here's a little snippet from that scene:

A loud round of applause, peppered with whistles rose from the beach.

"Nana and I both want to thank you for pulling together to help us rebuild the Shoppes On The Cove. We couldn't have done it without you. Also take note of the boards along the back walls of each shop. Those include the names of all of the original Buy A Board Campaign donors, and all of you who volunteered. I hope everyone will really enjoy the new shops and this end of the beach for the first time in a few decades."

Everyone clapped.

"And a special thank you to our newest resident of Sand Dollar Cove, Ed Rockingham."

"'Freebird'," someone yelled from the crowd.

Ed laughed. "One in every crowd," he teased.

"We realize you moved here for some quiet and anonymity and you really went out of your way to help us. We promise you we will make you glad you chose Sand Dollar Cove for your home."

He raised his longneck beer in the air. "Already am, gal!"

"Now, let's party and start the countdown to opening day!" She cheered, and Brody caught her mid-leap in the air and swung her around.

"Hang on," Ed said. "My buddy here wants to say something before I play."

Elli looked at Ed and shrugged. Maybe he expected a more formal introduction. Did he mean her? She'd made all the announcements she'd planned to.

Brody took the microphone from Ed. "Thanks. I have something to add."
Readers should read this book …
to put aside all the chaos that makes up our real worlds. READ. RELAX. REPEAT!
What are you currently working on? What other releases do you have planned for 2015?
I'm excited to be working on several new projects for 2016 including Porch Swings and Promises ~ the 7th in the Adams Grove series, and a new book tied to Boot Creek where Life After Perfect was set. Oh! And, of course, the fourth book in the hysterical Granny Series that I co-author with Kelsey Browning. It's going to be a busy second half of 2015 getting everything ready for y'all!
Thanks for blogging at HJ!
Giveaway:

Two lucky commenters will be chosen to receive their choice of one of the digital titles below in kindle format:
LIFE AFTER PERFECT ~ women's fiction
IN FOR A PENNY ~ humorous women's fiction/cozy mystery The Granny Series #1
SAND DOLLAR COVE – contemporary romance
Or one of the titles from the ADAMS GROVE Series. See them all here -> http://amzn.to/1ekqSGb
-or- if you're in the mood for some non-fiction, how about THE MOMENTS THAT MAKE US by Pete Evick, my dear friend and the lead guitarist for Bret Michaels Band.
Hugs and happy reading~
To enter Giveaway: Please complete the Rafflecopter form and Post a comment to this Q:

In honor of Ever-SOL-Pops Grand Re-Opening in Sand Dollar Cove, what's your favorite flavor popsicle?
Excerpt from Sand Dollar Cove:
It was eerie for the pier to be empty. Even this time of year there'd normally be some guys braving the cooler temps to catch some red drum, since they usually started running pretty strong off the pier about now. Last year, someone reeled in one weighing close to ninety pounds. Sadly, it missed beating the record by only four pounds, but it was still worth some heavy-duty bragging rights.

She stood in the doorway of Ever-SOL-Pops. She'd opened that shop when she was in high school. Most people didn't even realize that the Pops in the company name was a play on her nickname for her grandfather, since he'd funded the whole start-up business. They just assumed it was for the product; the scrumptious ice pop recipes she'd perfected over two summers without ever realizing she was building something that would go on to last for years.

She and Pops together had built the sign that still hung above the door too. She'd drawn up the design to look like it was made from giant Popsicle sticks. He sawed and planed and mitered boards to look just right and then used a router with expert precision to cut out the letters just as she'd drawn them. She remembered standing at his side as the wail of that router screamed against the wood, leaving the perfect image behind. It had been such an exciting time. She and Nana had painted the sign using colors as vivid as the sweet treats she'd be selling. Each year at the end of the summer, they applied a new coat of clear to protect it. She still had that task on the season-shutdown checklist for the kids who were awarded the use of the popsicle stand to earn money for school. It still looked bright and cheerful.

The sign over Nana's shop, however, had broken free from its spot. The huge turquoise sign lay on the dock like it had passed out from too much to drink last night.

She lifted the edge of it with her foot then picked it up and leaned it gently against the side of the building. A part of the roof had peeled back over SandD's Gift Shop. Too bad it hadn't been the other way around. If the roof had been damaged over Ever-SOL-Pops, there wouldn't have been any problem. The only things in there were two freezers, and those were kept unplugged and covered up during the offseason.

Mother Nature rarely played fair though.

Nana and Pops had met on this pier. Love at first sight. This old pier was as much a part of her family tree as her cousins were.

She went inside the gift shop, but Nana seemed to have already cleared out most of the ruined inventory. Her hopes for a bounty of goodies to fill a few shelves were dashed pretty quickly. She walked back outside and held what was left of the sign against her, hugging it like an old boyfriend. The old weatherworn teal plank had seen dozens of hurricanes and winter storms, even that fire back in 1979.

Her heart felt as dark as a cloudy night sky. She might have spoken out of turn when she touted that the shops on the pier would be repaired and reopened this season. From the looks of things, she had a much bigger job in front of her than she'd thought.

She carried the sign back toward the beach. Ducking under the caution tape, she slid the sign under and pulled it behind her, with it thump thumping thumping with every bounce against the uneven decking boards.

Once on the sand, it was easier to drag, but she was worried about the pier. Losing it would be like losing an old friend.

It seemed like everything she knew about Sand Dollar Cove had somehow changed. Some for the better, like Pam's spa, but mostly not, and that was making her feel incredibly down. She really hadn't expected to feel this way, but then she hadn't expected to be faced with so much change either.

She dragged the sign behind her, like so many memories that she couldn't bear to leave behind. For a moment she thought about all those years ago when she'd lain on the beach for hours a day just waiting while Holden surfed every wave.

The sound of someone jogging up behind her made her turn to say hello, but it wasn't a jogger after all.
Excerpts. © Reprinted by permission. All rights reserved.

Book Info:
Growing up, Elli Eversol spent nearly every summer in Sand Dollar Cove at her grandparents' beach house, working at their shops on the old fishing pier. After a hurricane and a Nor'easter damage the pier and the shops nearly beyond repair, Elli returns to town to help rebuild. She even launches the Buy-A-Board campaign to raise funds for the plight. Holden Moore is back in Sand Dollar Cove, too. He broke Elli's heart years ago, but he's pulling every Romeo trick in the book to win her back now. Yet there's more to Holden's agenda, and it doesn't include saving the pier.
Brody Rankin is eager to scout the location for his company's new mega-warehouse near a quaint North Carolina beach town. The online request for handyman assistance for the Buy-A-Board campaign in Sand Dollar Cove gives him the perfect reason to head to the east coast, check out the area, and contribute to a good cause. He'd only have to leave half of his playboy-surfer lifestyle behind for a little while—there are plenty of waves in the Atlantic. But when he meets Elli Eversol, she really gets the surf up, and he's tempted to toss his playboy ways out with the tide.
Book Links:

Meet the Author: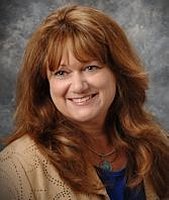 USA Today bestselling author Nancy Naigle whips up small-town love stories with a dash of suspense and a whole lot of heart. She began her contemporary romance series, Adams Grove, while juggling a successful career in finance and life on a seventy-six-acre goat farm. Now happily retired, she devotes her time to writing, antiquing, cooking, and the occasional spa day with friends. A native of Virginia Beach, she now calls North Carolina home. Barbecue and Bad News is the sixth book in her popular Adams Grove series.
Website | Facebook | Twitter |