Today it is my pleasure to Welcome author
Reese Ryan
to HJ!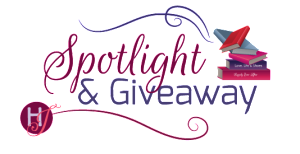 Hi Reese and welcome to HJ! We're so excited to chat with you about your new release, Savannah's Secrets!

Thank you for having me, Sara. Hello HJ Readers! It's fabulous to meet you.

Please summarize the book for the readers here: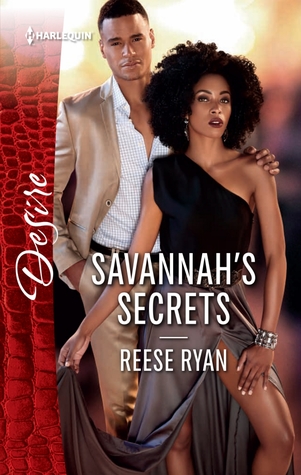 SAVANNAH'S SECRETS is a sexy, enemies-to-lovers romance filled with juicy family secrets and scandalous deception. Savannah Carlisle comes to Magnolia Lake under the guise of becoming the new event manager at the King's Finest Distillery, but her real mission is to prove that half of the company rightfully belongs to her family, only she never counted on falling for Blake Abbott–the company's eldest heir.

Please share the opening lines of this book:
Blake Abbott rubbed his forehead and groaned. He'd rather be walking the floor of the distillery, preparing for their new product launch, instead of reviewing market research data. Out there on the floor was where the magic of making their world-renowned bourbon happened.
Please share a few Fun facts about this book…
The series was inspired, in part, by the story of Nearest Green, the man who taught Jack Daniel to make whiskey.
The second piece of inspiration for the book was the fascinating History Channel series The Men Who Built America.
The small town of Coldwater, Mississippi, where my mother was raised, provided inspiration for the town of Magnolia Lake–the setting of The Bourbon Brothers series.
Please tell us a little about the characters in your book. As you wrote your protagonist was there anything about them that surprised you?
In a romance, you always want to write a hero that readers will fall in love with, and that was true for me when writing Blake Abbott's character. However, I was particularly sensitive about making Savannah a likable heroine, despite her coming to Magnolia Lake with a hidden agenda and being deceptive with Blake, whom she ends up getting involved with. The thing that surprised me most was how much I loved the entire Abbott family. I adore each of them for very different reasons. Blake is strong and passionate but also a sensitive soul. Parker is brilliant but socially awkward. Max is completely chill. Cole is kind of mysterious. Zora is strong and opinionated. Their mother Iris is a card. Their father Duke is no-nonsense. And Joseph Abbott–the family patriarch–is a wise and loving grandfather, but he's also a flawed character who has made mistakes.
If your book was optioned for a movie, what scene would you use for the audition of the main characters and why?
Probably the scene the sets up the stranded lovers portion of the story. A horrible storm hits that washes out the bridge between our heroine and her apartment in town:
"I didn't realize how late it was, or that the rain had gotten so bad. I'm headed home now."
"In this?" He sized up her small car.
She lifted a brow. "My flying saucer is in the shop."
Savannah knew she shouldn't have said it, but the words slipped out of her mouth before she could reel them back in.
Blake wasn't angry. He smirked instead.
"Too bad. Because that's the only way you're gonna make it over the bridge."
What do you want people to take away from reading this book?
I want people to walk away from SAVANNAH'S SECRETS realizing that not all situations are as black and white as they might seem. Even in a scenario where you think you know exactly who the heroes and villains are, you might find that there is a little of both in each.
What are you currently working on? What other releases do you have planned for 2017?
I just submitted the final revisions of THE BILLIONAIRE'S LEGACY, my Harelquin Desire Billionaires and Babies book coming in October 2018. I'm awaiting edits for HIS UNTIL MIDNIGHT my first contribution to Desire's popular Texas Cattleman's Club series, and I'm going to begin writing Parker Abbott's story–the next book in The Bourbon Brothers series, which will hit shelves in April of 2019.

Thanks for blogging at HJ!
Giveaway:

A $10 Gift card-winner's choice of Amazon, Barnes & Noble or iTunes and a digital or signed paperback of my latest release, SEDUCED IN SAN DIEGO. (Digital edition open to international winners. Paperback will only be mailed to US addresses.)
To enter Giveaway: Please complete the Rafflecopter form and Post a comment to this Q:

My series The Bourbon Brothers is set in the small town of Magnolia Lake. What are some of your favorite small town romance series?
Excerpt from Savannah's Secrets:
Blake produced a bottle of King's Finest top-shelf bourbon. Something she'd only splurged on for high-end, no-expenses-spared affairs when she'd planned events at the hotel.
"If you're trying to impress me, it won't work." She lowered her voice to a whisper. "I happen to know you get it for free."
"Not the premium stuff. I buy that just like everyone else." He chuckled. "Except for the bottle we give employees every year at Christmas. But I did use my employee discount at the gift shop."
Savannah couldn't help laughing. She honestly didn't want to like Blake or any of the Abbotts. She'd only intended to give the appearance of liking and admiring them. But then, she hadn't expected that Blake would be funny and charming in a self-deprecating way. Or that he'd be sweet and thoughtful.
Blake was all of that wrapped in a handsome package that felt like Christmas and her birthday rolled into one.
And that smile.
It should be registered as a panty-obliterating weapon.
"How do you take your bourbon?" Blake set two wide-mouth glasses on the counter.
"Neat." She usually preferred it in an Old Fashioned cocktail. But with the sky lighting up and rumbling around her, drinking bourbon straight, with no fuss or muss, was the quickest way to get a shot of courage into her system.
Before the next lightning strike.
Blake poured them both a fourth of a glass and capped the bottle.
Savannah parted her lips as she tipped the glass, inhaling the scent of buttery vanilla, cherries and a hint of apple. She took a sip, rolling the liquor on her tongue. Savoring its smooth taste.
Light and crisp. Bursting with fruit. A finish that had a slow, spicy burn with a hint of cinnamon, dark cherries and barrel char absorbed during the aging of the bourbon.
Savannah inhaled through both her nose and mouth, allowing the scent and flavors of the twelve-year-old bourbon to permeate her senses. She relished the burn of the liquor sliding down her throat.
"You approve, I take it." Blake sat beside her and sipped his bourbon.
"Worth every cent." She raised her glass.
"My grandfather would be pleased."
Savannah winced at the mention of Joseph Abbott. It was like being doused with a bucket of ice water.
She took another sip of the bourbon that had catapulted King's Finest to success. Their King's Reserve label had quickly become a must-have for the rich and famous.
Her grandfather's recipe.
"I look forward to telling him in person." Savannah smiled slyly as Blake sipped his bourbon. Her grandfather always said liquor loosened lips. She couldn't think of a more suitable way to induce Blake to reveal his family's secrets.
Excerpt. © Reprinted by permission. All rights reserved.


Book Info:
Falling for the boss, or taking him down?
Savannah Carlisle had the perfect plan. By infiltrating the Abbott family's Tennessee bourbon empire as their events manager, she'd be one step closer to claiming half of the business they stole from her grandfather. Now, she's not so sure. Because sexy Blake Abbott, heir to it all, is simply intoxicating. He's supposed to be the enemy. But after one long, stormy weekend, she's pregnant with his child….
Book Links: Book Links: Amazon | B&N | iTunes | kobo | BAM |


Meet the Author: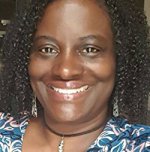 Reese Ryan is the author of more than ten sizzling, deeply emotional romances that feature family drama, surprising secrets and unexpected twists. Reese was inspired to become a storyteller by Jane Austen's Pride & Prejudice and Louisa May Alcott's Little Women, and there is a little of Elizabeth Bennet and Jo March in every heroine she writes.
Past president of her local Romance Writers of America chapter and a panelist at the 2017 Los Angeles Times Festival of Books, Reese is an advocate for the romance genre and diversity in fiction.
Website | Facebook | Twitter | Instagram | GoodReads |