Today it is my pleasure to welcome New York Times & USA TODAY bestselling author

Lucy Kevin

to HJ!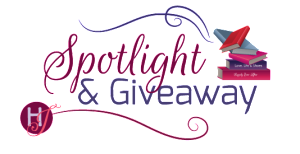 The Washington Post has called her "One of the top writers in America." Lucy Kevin also writes emotional and sensual contemporary romance as Bella Andre. www.LucyKevin.com
What would you say is your motto or maxim as a writer?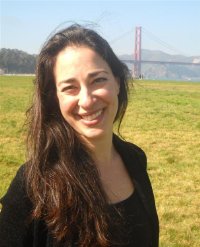 Have fun! For me, there's nothing better than completely losing myself in a book, whether I'm reading one or writing one. Books are my all time favorite thing.
If you were stranded on a deserted island… 
I sure hope I'd have enough books to read forever! 🙂 And that the water is warm enough to swim in all year round, because I absolutely love to swim. And that my husband and kids were there, too, because we always have such a great time together.
Let's talk about your Say I Do: The Wedding Gift-The Wedding Dance-The Wedding Song
If you had to summarize the books for the readers here…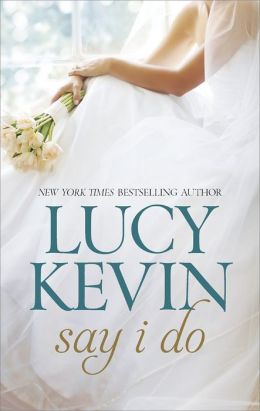 SAY I DO is the first three love stories from The Rose Chalet, a boutique wedding venue in San Francisco. The staff of The Rose Chalet have always made their client's dreams come true…now it's their turn.
Please tell us about the characters in these book
In The Wedding Gift, Julie Delgado is a talented chef who goes to work for The Rose Chalet when her restaurant closes, only to run into the restaurant critic whose review was instrumental in that closing. There's no way she could ever forgive him–or fall in love with him, for that matter–but sometimes love is the most surprising thing of all.
In The Wedding Dance, Phoebe Davis is a brilliant florist whose experiences with love have taught her not to fall for the idea of forever. But Patrick Knight knows the minute he sees her that she's the forever he's been waiting for…now he just needs to prove it to her.
In The Wedding Song, DJ and band leader Tyce Smith is the ultimate ladies man, until he comes face to face with the woman who left him five years ago…and that he's never been able to forget.
As you wrote your protagonists was there anything about them that surprised you?
I love how close the staff at the Chalet is with each other. They're not related, but they're still a family.
What scene did you most enjoy writing? Why? 
All of these books have been so much fun to write, but here's an early scene from THE WEDDING GIFT that takes place right after Julie realizes Andrew had come to the chalet to judge the quality of her cooking.
It wasn't easy trying to finish off the main courses and desserts, knowing all the while that Andrew Kyle was probably out there telling Rose exactly how awful Julie's food was. And Rose would listen, of course, because what else would she be able to do in the face of a triple whammy: celebrity chef, the groom's brother and great dimples?
Enough about the dimples, Julie ordered herself. Just remember what he did.
It was pretty hard to forget. One review from the city's most prominent TV chef, and her business had come crashing down around her ears. The faint trickle of new customers Julie had hoped would widen into a stream dried up completely. Her entire dream had gone south in a matter of weeks, all thanks to the man who was currently sampling Julie's seafood platter.
Well, she couldn't let him ruin this dream, too. Which meant Julie couldn't do anything horrible to his food, even if a small part of her wanted the revenge.
The truth was, the best revenge would be to show him just how wrong he had been. All she had to do was to present him with the best plates of food in her life, and then force him to eat his words.
Easy.
Though if it was that easy, why was her hand shaking while she finished the duck? She needed to focus, take her time and―
"Is everything okay?"
Julie jumped at the sound of Andrew's voice, almost slicing a finger open in the process.
What was he doing in her kitchen? Had he finally realized who she was? Had he come to gloat?
Or, maybe, to apologize for what he'd done?
Knowing anything she really wanted to say to him would get her instantly fired by Rose, Julie responded with a clipped, "I'm not sure you should be in here."
"No, it's fine―"
"Julie," she reminded him in an even more clipped voice this time, hardly able to believe that he'd already forgotten her name. "Julie Delgado."
Was there a flicker of recognition in his eyes?
Then again, why would there be? He was a famous chef. She was a nobody who couldn't keep her own restaurant kitchen open and was now cooking for scraps at a wedding venue.
"I asked Rose's permission to see the kitchen where the food for the wedding might be prepared."
"Might be?"
"My brother and his fiancée deserve the best. I promised I'd cast my chef's eye over the food. Which is why I'd appreciate it if you would bring the desserts out with the main courses and then stay with us as we go through everything." He flashed that brilliant smile of his. "After all, I'm sure the two of us will have a lot to talk about."
For a moment Julie wondered if he was referring to the damning restaurant review, but those darn dimples of his were turning her brain to mush so that all she could manage to say was, "Will we?"
"Sure," Andrew replied with another smile.
Oh, my God, after all he'd done, was he actually flirting with her?
Julie just barely resisted the urge to hit him with the nearest thing on hand, but only because it happened to be a saucepan full of steadily reducing plum sauce.
Who would you cast in the role of your characters if your book were optioned for a movie?
Selena Gomez would be a great Julie. And Chris Pine would be perfect for Andrew.
If you could have given your characters one piece of advice before the opening pages of the book, what would it be and why?
Have fun…and get ready for your own trips to the altar!
Thanks for blogging at HJ!
GIVEAWAY: 

$20 online gift card to winner's choice of ebook retailer.
To enter Giveaway: Please complete the Rafflecopter form and post a comment to this Q:

If you love romances about Weddings as much as I do, what are your other favorite kinds of series? Books about billionaires/millionaires? Books about families? Books set at an Inn or B&B? Books about towns?
Excerpt from THE WEDDING SONG
Electricity jumped along Whitney's skin as his strong fingers curled around hers as he led her onto the dance floor.
"You shouldn't have asked me to dance, Tyce."
He gazed down at her, so exquisitely handsome, so real, so there, that Whitney felt her stomach flipping over just looking at him. He had such a magnetic presence. Slow dancing with her, he was as attention-grabbing as a rock star walking on stage in a stadium.
"Are you telling me that you don't want to dance?"
Unable to lie, Whitney said, "You should have picked one of my cousins to dance with instead. Annette would have loved it."
"I don't want to dance with them, Whitney. You're the only one I want to hold."
Oh, God. He shouldn't be saying that. Not now. Not when she had a fiancé.
She should have been pushing out of his arms and walking away, but it was simply impossible. With his arms wrapped around her as they danced to a slow song, she couldn't help but breathe in his scent, masculine and clean. All these years she'd remembered that scent; the memory of it coming back to her on the edge of her dreams far too often.
"You're beautiful," he murmured against her hair. "So beautiful, I can hardly believe you're here. Finally, with me again."
Every cell in her body―and her heart―responded to his sweet words. Other men had told her she was beautiful, but it had never mattered this much.
And that was just the problem. Tyce mattered too much, even after just sixty seconds in his arms. Another sixty and she'd be forgetting everything. Her family, her job, her fiancé and the future she already had planned.
A future that didn't include Tyce.
Steeling her voice to be crisp, she said, "We can't do this, Tyce. Things have changed since the last time we saw each other. It's been a long time."
"Trust me," he replied softly, "I know exactly how long it's been." He pulled her a little closer and her body betrayed her by melting against his strong, hard muscles. "It's been much, much too long."
Five years.
Five years since they'd last been this close to one another.
Five years since she'd felt the heat of his skin touching hers, the strength of his arms around her.
Five years from the one night they'd spent together in San Francisco.
And yet as Tyce led their dance, his arms strong and gentle all at once, Whitney could still remember every moment of it as if it had been yesterday.
SAY I DO paperback anthology, copyright 2014 Lucy Kevin.