Today it is my pleasure to Welcome author
Theresa Romain
to HJ!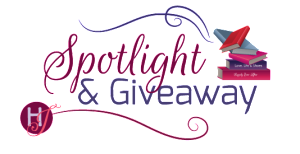 Hi Theresa and welcome to HJ! We're so excited to chat with you about your new release, Scandalous Ever After!

Thank you for hosting me today! I love visiting Harlequin Junkie.

Please summarize the book for the readers here: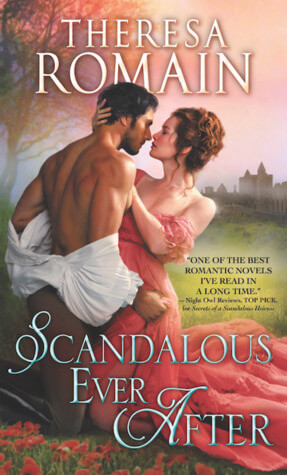 Evan Rhys, antiquities expert, unexpectedly encounters his old friend Lady Kate Whelan during a lecture. Long in love with Kate, Evan hadn't seen her for two years, since the day of her husband's—his best friend's—death. As they travel together to Newmarket, Wales, and Ireland, will Evan and Kate now begin a love affair, or will long-held secrets drive them apart forever?

Please share the opening lines of this book:
In a single moment, a person's world could alter forever. For Evan Rhys, it had done so twice: thirteen years before, when he found everything he wanted in life, then again two years ago when he at last admitted it could never be his. With that, he had lost his taste for world-altering moments—unless, of course, they promised to be the good sort.
Please share a few Fun facts about this book…
The naughty artifact Evan shows to Kate (you'll know it when you get to that scene) is entirely real. You can see pictures on my Pinterest page for the book. https://www.pinterest.com/theresaromain/scandalous-ever-after/
Evan has what we'd today call clinical depression. Maybe that's not exactly a fun fact!—but it's an important part of his character. Please don't think he's a gloomy guy, though. He's very determined, and he's a loyal friend.
In most of my books, if not all of them, there's a scene where the characters have a meal they really enjoy. It might not surprise you to learn that most of the TV shows I watch are on the Food Network! Historical food is fun to research and write about.
If your book was optioned for a movie, what scene would you use for the audition of the main characters and why?
I'd choose the scene that leads into the first love scene between Evan and Kate. They've known each other for years as friends, but they've never interacted as lovers. It's comfortable yet awkward at the same time, so it'd be a good test of chemistry between the actors. Here's a little piece…
"Today, I decided I was ready for a change."
"You were thinking of this sort of change," he said. "Us. Alone. Tonight."
"I was." She tied her dressing robe about her more tightly. "I could not stop, once the idea seized me. Damn propriety and all that sort of thing."
"Then why not untie the robe instead?"
"Well…about that. Now that you are here, I have started to…to think about what we might do."
"That sounds delightful." He grappled with the weighty bolster at his side, tugging it free and flinging it over the arm of the settee. "Though from the mil- lion pauses in your speech, I wonder if it strikes you the same way."
"It…does. But I am so aware that you have seen me only in clothes—"
"As opposed to what? Mermaid skins?"
She sputtered. "Is that even a real—never mind… No. You know what I mean. This will be different."
"It will only be as different as you want it to be."
"Maybe. That's what I was hoping. I want different." She swung her feet, bare toes tapping the floor before the hearth. "Evan, I thought it would be easy. Being different with you. But now…I'm nervous. Are you?"
"No."
For the sake of graciousness, he probably should not have replied so swiftly. But nervous? Not in the least.
Nervous was waiting not once, but twice, to hear whether she would be safely delivered of a baby, or whether she would lose her life in childbed. Nervous was waiting, five years ago, for her ship to return her across the Irish Sea from her last trip to England.
Nervous was how he felt when her life was at stake. Now? He felt newly born, in all the frailty and triumph that the phrase implied.
"I'm not nervous at all," he said.
Excerpt. © Reprinted by permission. All rights reserved.

What do you want people to take away from reading this book?
It's never too late to follow your heart, or to make things right with someone you truly care about.
What are you currently working on? What other releases do you have planned for 2017?
I'm finishing up the first book in a historical romance duo called The Roguish Runners. It's connected to my previous duo, The Royal Rewards, and will feature a few familiar characters—and lots of new ones. That'll be out in 2018. My next release this year is a novella duo with Grace Burrowes, THE DUKE'S BRIDLE PATH. That'll be coming out on September 12, and I'll be sharing an excerpt on my site soon.

Thanks for blogging at HJ!
Giveaway:

Print copy of SCANDALOUS EVER AFTER (Romance of the Turf) by Theresa Romain
To enter Giveaway: Please complete the Rafflecopter form and

Leave a comment with your thoughts on the book…
Book Info:
Does love really heal all wounds?
After being widowed by a steeplechase accident in Ireland, Lady Kate Whelan abandons the turf. But once her mourning is complete, her late husband's debts drive her to seek help in Newmarket amidst the whirl of a race meet. There she encounters antiquities expert Evan Rhys, her late husband's roguish friend—whom she hasn't seen since the day of his lordship's mysterious death.
Now that fate has reunited them, Evan seizes the chance to win over the woman he's always loved. But once back within the old stone walls of Whelan House, long-held secrets come to light that shake up everything Kate thought she knew about her marriage. Now she wonders who she can trust with her heart—and Evan must decide between love and a truth that will separate him from all his heart desires.
Book Links: Amazon | Books-A-Million | Barnes & Noble | iTunes | Chapters | Indiebound


Meet the Author: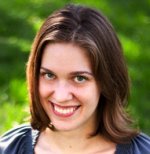 Historical romance author THERESA ROMAIN pursued an impractical education that allowed her to read everything she could get her hands on. She then worked for universities and libraries, where she got to read even more. Eventually she started writing, too. She lives with her family in Wichita, Kansas. |