Today it is my pleasure to Welcome # 1 NYT Bestselling author 
Jennifer L. Armentrout
to HJ!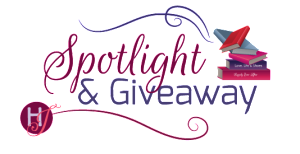 Hi Jennifer and welcome to HJ! We're so excited to chat with you about your new release, Scorched!
Tell us about the book with this fun little challenge using the title of the book: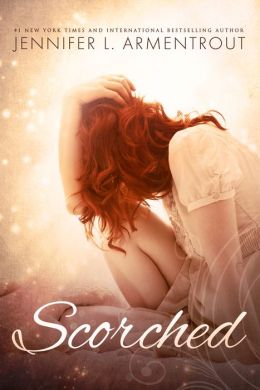 Serious Issues
Caring Friends and Family
Out of Control
Rock Bottom
Catastrophe Waiting to Happen
Hot Fireman
Epic Love/Hate Relationship
Damn Hot
Please share the opening lines of this book:
This had to be the absolutely stupidest thing I'd ever seriously considered agreeing to take part in, and that was admitting something pretty major. I'd done a lot of stupid in my twenty-two years strutting around on planet Earth. And I mean, a lot of stupid.
Please tell us a little about the characters in your book.
Andrea and Tanner are both characters from Frigid. Andrea is Sydney's best friend and Tanner is Cam's best friend. They spend a lot of time together because of their friends being together, but their relationship can probably be best described as love/hate.
Please share a few Fun facts about this book…
Although this book definitely has fun, romantic moments, Scorched is probably the most serious book that I've written. Tanner and Andrea are both witty and interesting characters, who do have some extremely sexy times, but there are some other issues at play in this one. Scorched deals with mental illness and substance abuse which are two very serious subject matters.
What first attracts your Hero to the Heroine and vice versa?
Tanner and Andrea are obviously physically attracted to each other from the beginning, but their relationship is confusing because the two of them don't seem to get along half of the time. While Andrea has some reservations about Tanner's player status, Tanner realizes that he wants Andrea and he's going to do something about it.
If your book was optioned for a movie, what scene would you use for the audition of the main characters and why?
I'd want to use the first scene between Andrea and Tanner because it's a good representation of the snark and banter between them.
What are you currently working on? What other releases do you have planned for 2015?
I'm currently writing Oblivion, a companion novel to the Lux Series from Daemon's POV. Here are my other releases for 2015:
1001 Dark Nights (book 4.5 in WFY series) releases in in digital and print June 23rd 2015
Every Last Breath (book 3 in TDE) releases in digital and print July 28th, 2015
Forever With You (book 5 in WFY series) releases in digital and print Fall 2015

Thanks for blogging at HJ!
Giveaway:

Signed copy of Scorched
To enter Giveaway: Please complete the Rafflecopter form and Post a comment to this Q:

Do your friends know the real you? Do they know the person who exists in the quiet moments?
Excerpt from Scorched:
Sitting on the ledge of the pool with my legs dangling into the water, I leaned forward as Andrea came back outside. Arms crossed under her chest, she came to the edge of the pool and looked at me.
I waved.
Her head tilted to the side, and in the fading sun, her hair was a burnt auburn, reminding me of the season not too far away. Lips pursed, she glanced in the direction of Kyler and Syd.
"Andy," I called before she interrupted them.
Her head swung toward me. "Tanner?"
"Come here." I smacked the spot beside me. Surprise shuttled through me when
after a moment of hesitation she made her way over. After this afternoon, I figured I'd
! 79!
have to get down on my knees and beg her. As she sat down beside me, dipping pretty toes into the water, I could barely drag my gaze away from her shapely legs. "I've missed you."
She laughed as she folded her hands together. "You did not miss me."
"Yes, I did." I leaned back on my hands as she stared at the water. There was a freckle under her left ear. I wanted to taste it.
"I've been right here," she said, splashing the water with her feet.
What would she do if I ran my tongue along that little speck? "Still missed you." "You are so full of shit," she replied, but she was smiling, so I figured that was a
good thing. Not good enough for me to lick that freckle. She'd probably punch me in the balls if I did that. Glancing at me, she lifted a brow. "It's a good thing you're cute."
"You think I'm cute?" I reached up, tugging gently on the black string around her neck.
"Sometimes." She smacked my hand away.
Grinning, I tapped her fingers with mine. "That's because the other half of the time you think I'm a sexy beast."
"Sure." Her eyes flashed to mine. "If that's what helps you get on with your day." I laughed deeply. "You know what will help me get on with my day?"
"What?"
"Seeing what's under this top and those shorts," I told her. "You're wearing a
bathing suit, and seeing that is something that will definitely get me through the rest of my days."
Shaking her head, her attention returned to the pool, to where her feet paddled in
the water. "You are just on a roll, aren't you?"
Excerpts. © Reprinted by permission. All rights reserved.

Book Info:
Sometimes life leaves a mark…
Most days, Andrea doesn't know whether she wants to kiss Tanner or punch him in the gut. He is seriously hot, with legit bedroom eyes and that firefighter body of his, but he's a major player, and they can't get along for more than a handful of minutes. Until now.
Tanner knows he and Andrea have had an epic love/hate relationship for as long as he can remember, but he wants more love than hate from her. He wants her. Now. Tomorrow. But the more he gets to know her, the more it becomes obvious that Andrea has a problem. She's teetering on the edge and every time he tries to catch her, she slips through his fingers.
Andrea's life is spiraling out of control, and it doesn't matter that Tanner wants to save her, because when everything falls apart and she's speeding toward rock bottom, only she can save herself.
Sometimes life makes you work for that happily ever after…
Book Links:

Meet the Author: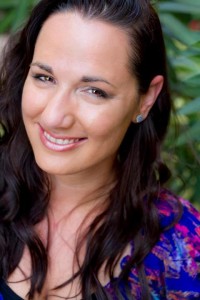 # 1 New York Times and International Bestselling author Jennifer lives in Martinsburg, West Virginia. All the rumors you've heard about her state aren't true. When she's not hard at work writing. she spends her time reading, watching really bad zombie movies, pretending to write, and hanging out with her husband and her Jack Russell Loki.
Her dreams of becoming an author started in algebra class, where she spent most of her time writing short stories….which explains her dismal grades in math. Jennifer writes young adult paranormal, science fiction, fantasy, and contemporary romance. She is published with Spencer Hill Press, Entangled Teen and Brazen, Disney/Hyperion and Harlequin Teen. Her book Obsidian has been optioned for a major motion picture and her Covenant Series has been optioned for TV. Her young adult romantic suspense novel DON'T LOOK BACK was a 2014 nominated Best in Young Adult Fiction by YALSA.
She also writes Adult and New Adult contemporary and paranormal romance under the name J. Lynn. She is published by Entangled Brazen and HarperCollins.
Website | Facebook | Twitter |