Today it is my pleasure to Welcome NYT Bestselling author
Alice Clayton
to HJ!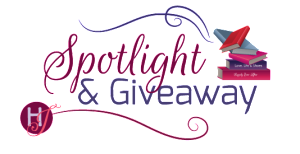 Hi Alice and welcome to HJ! We're so excited to chat with you about your new release, Screwdrivered!
Please summarize the book for the readers here: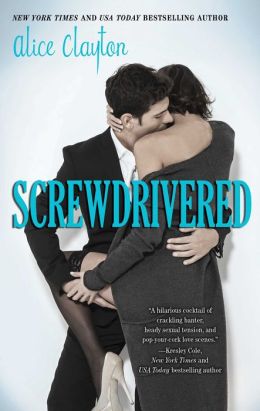 SCREWDRIVERED to me is simply a tribute to romance novel junkies everywhere. What would happens when a secret romance novel junkie like Viv Franklin gets a call in the middle of the night that changes the course of her life entirely and whisks her away to a new town where she's inherited a beautiful old Victorian home, that comes complete with a hot cowboy. She convinces herself that she's now living out a romance novel fantasy gone wild, the only wrinkle coming in the form of an equally hot, if somewhat stuffy, librarian. It's silly, it's steamy, it's SCREWDRIVERED
Please share the opening lines of this book:
Standing atop a lonely hill, Vivian gazed out upon the turbulent sea. Voluptuous and shapely, she cut a striking silhouette. Resembling the siren she was purported to be, she looked to the west.
Please share a few Random facts about this book…
It was inspired by a real life vacation I once took to the mountains of North Carolina. Simon and Caroline from WALLBANGER have several cameos in this book! After reading you will discover how sexy tweed jackets and elbow patches can be…
Please tell us a little about the characters in your book. As you wrote your protagonist was there anything about them that surprised you?
Viv Franklin we met towards the end of RUSTY NAILED, she's someone who went to high school with Simon. She's a very tough as nails, straight lines and right angles sort of gal, but then there's this soft marshmallow center. Which is where her love for romance novels lives. And then you've got Hank. Cowboy. Hot. Not too bright. Then there's Clark, the town librarian and director of the local historical society. From the beginning, Viv and Clark are opposites, and you know what they say about that…
What, in your mind, distinguishes this book from other books out there in the same genre?
It's the first time I've seen the romance novel culture kind of turned on its head and spoofed a bit, while still being a romance novel!
The First kiss…
It happens pretty late in the book actually. All I can say is there is rain, jammies, and Johnny Mathis involved.
What scene did you have the most fun writing? Why? 
The house Viv inherits is actually a little worse for wear, complete with a porch that's trying to eat her. I had a lot of fun writing this scene, where she's gone through it and is stuck, and has to call on the librarian for some assistance.
"Pardon me, I need to get a little closer here. I just—Ah, yes, I can see it there." Clark had leaned across me, one arm on either side of me as he peered through the broken board to the ground below. His head was almost flush with the floor. And flush with what else was on the floor. Flush with my— Oh my. I unexpect- edly felt his breath on my bare thighs. I was dressed in running shorts that left little to the imagination, and my imagination was bombarding my senses with the most inappropriate images.
All I could think about was if he just moved about three inches to the left, he could probably get me off with his jaw alone. And how in world had I never noticed that it was so very strong, so very chiseled, so very lightly covered with Sunday-evening stubble? Stubble that could so very easily drag back and forth across the inside of my legs, up and down, and right and left, and then up, up, and away to my—
"I'm going to have to go down," he said, and it took all the strength I had not to bury my hand in that flippy soft brown hair and take him at his word.
"Sorry?" I asked, panting. I was panting, for Christ's sake! Over a librarian?
Mmmm, over a librarian . . .
If your book was optioned for a movie, what scene would you use for the audition of the main characters and why?
There's a scene towards the end where it begins to all come to a head, and Viv confronts Clark in the neighborhood bar. It's pretty fun. I was out of my chair and across the bar, dodging Caroline's grab and ignoring Jessica shouting my name. Clark turned just in time to see me barreling toward him, and he jumped up from his chair.
"Well hello!" I sang out, planting myself in front of the table, squarely and decidedly undaintily. "Sit down, Clark, don't let me interrupt," I chided, putting my hand on his shoulder and firmly pushing him back down. "Just wanted to come over and say hello. Hello!" I turned my attention to the cool blonde in front of me, who looked at me with amusement. Wrong emotion. "I'm Viv, nice to meet you," I said sweetly, offering my hand to her.
"Nice to meet you, Viv. Wait—as in Vivian?" she asked, and I looked from her to Clark. He blanched.
"As in Viv, yeah."
"Oh my goodness, why don't you join us?" She clapped her hands in delight.
"Oh no, I'm sure Vivian has better things to do tonight than to—"
"I'd love to!" I cried, grabbing a chair from an empty table and straddling it backward. "What are we drinking?"
"I don't think that's a great idea—" Clark started, and I gave him a pffft.
"Nonsense, it's a fine idea. How else can—sorry, what was your name?" I asked the blonde.
"Chloe." She looked from me to Clark.
"Chloe! What a lovely name. Let's all have a drink together, shall we? Hey, John!" I shouted, and he yelled back. "Bring my drink here, okay?"
"You got it!" he called back, and I settled in, crossing my arms over the back of the chair. I grinned at Clark, who mimicked my grin tightly.
"Vivian, I was hoping we might run into you tonight. I've been dying to meet you," Chloe said.
"Chlo," Clark said with a groan, and I winced at the familiarity.
Why would I wince? Matter of fact, why the hell was I over here? I looked back toward my own table, and saw Caroline and Jessica waving frantically, trying to get me back to our table. But I was committed now.
If you could have given your characters one piece of advice before the opening pages of the book, what would it be and why?
Trust your instincts!!
What are you currently working on? What other releases so you have planned for 2014?
I'm putting the final touches right now on LAST CALL, which is the final novella in the Cocktail Series. I do have another series up my sleeve, but I haven't announced it yet…stay tuned;)
Thanks for blogging at HJ!
Giveaway:

Signed set of Cocktail Series: Wallbanger + Rusty Nailed + Screwdrivered
To enter Giveaway: Please complete the Rafflecopter form and Post a comment to this Q:

Which would you rather, Matthew McConaughey or Henry Cavill and why? Heeheehee
Book Info:
Readers back for a third round of the bestselling Cocktail series will enjoy a madcap romantic comedy about bodice ripping and chest heaving, fiery passion and love everlasting. Plus a dash of paperwork filing and horseshi—wait, what?
By day, Viv Franklin is a tough-as-nails software engineer who designs programs and loves hospital corners. By night, Vivian's a secret romance-novel junkie who longs for a knight in shining armor, or a cowboy on a wild stallion, or a strapping firefighter to sweep her off her feet. And she gets to wear the bodice—don't forget the bodice.
When a phone call brings news that she's inherited a beautiful old home in Mendocino, California from a long-forgotten aunt, she moves her entire life across the country to embark on what she sees as a great, romance-novel-worthy adventure. But romance novels always have a twist, don't they?
There's a cowboy, one that ignites her loins. Because Cowboy Hank is totally loin-ignition worthy. But there's also a librarian, Clark Barrow. And he calls her Vivian. Can tweed jackets and elbow patches compete with chaps and spurs? You bet your sweet cow pie.
In Screwdrivered, Alice Clayton pits Superman against Clark in a hilarious and hot battle that delights a swooning Viv/Vivian. Also within this book, an answer to the question of the ages: Why ride a cowboy when you can ride a librarian?
Author Bio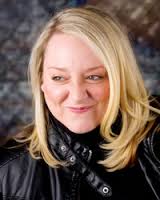 After working for years in the cosmetics industry as a makeup artist, esthetician, and educator, Alice Clayton picked up a pen (read laptop) for the first time at age thirty-three to begin a new career as author. Having never written anything longer than a grocery list, she soon found writing to be the creative outlet she'd been missing since walking away from the theater ten years earlier. She enjoys gardening but not weeding, baking but not cleaning up after, and is trying desperately to get her long-time boyfriend to make her an honest woman—and also to buy her a Bernese Mountain dog.