Today it is my pleasure to Welcome author
Paige Tyler
to HJ!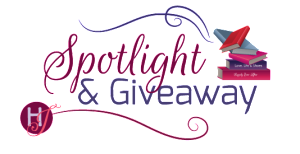 Hi Paige  and welcome to HJ! We're so excited to chat with you about your new release, SEAL with a Past (SEALs of Coronado)!

Hey Everyone! I'm Paige Tyler. I come from a land far, far away and write stories of romance, danger, and adventure. Take me to your e-reader!

Please summarize the book for the readers here: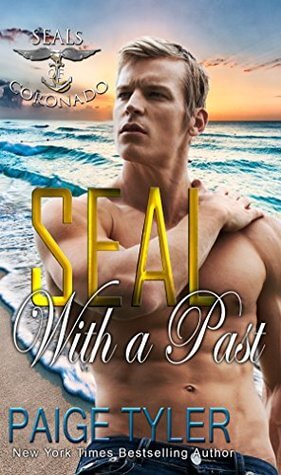 Dalton Jennings is a Navy SEAL (insert appropriate swooning and fanning motion here!). Kimber Grant is a girl from his past, the one who got away, the only one he ever loved. And now she's standing on his doorstep, soaking wet from the rain and trembling in fear over the bomb she's about to drop on him.
Unlike Kimber, I'm just going to put it out there. Dalton has a child he doesn't know about. She's been kidnapped, and Kimber needs his help in stealing something valuable or the bad guys are going to kill their daughter.
Since this is a Paige Tyler book, there's steamy romance, thrilling action, and lots of humorous bromance moments. But for the most part, it's your traditional boy meets girl, boy loses girl, girl comes back five years later and asks for help saving their daughter from terrorists.

Please share your favorite line(s) or quote from this book:
This is the scene right after Dalton discovers he has a daughter he never knew about. He thinks he's having a private conversation with Kimber, but when you're part of a Team of Navy SEALs, someone is always listening. In this case, two of his Teammates—Holden and Wes. I love this scene because it shows the easy camaraderie between the guys on the team even in the face of something monumental…
"You have a kid?" Holden asked.

Dalton scowled. "You were eavesdropping?"

Holden opened the door the rest of the way and stepped into the room, Wes on his tail. "Some people might call it that, but I prefer to think of it as standing outside the door while you were in the middle of a conversation. It's not our fault you and Kimber were talking loud enough for us to overhear."

Dalton rarely felt the need to punch one of his Teammates, but right then he felt like putting his fist in Holden's face. "Isn't that the same thing?"

Holden considered that. "I guess. But the way you say it makes it sound like a bad thing. I like my version better."
Please share a few Fun facts about this book…
Working Titles: The place holder title for SEAL with a Past was a very boring and unimaginative SEAL – Book 5. This may sound terrible, but when I started the SEALs of Coronado series, I followed the advice of friend and fellow writer, Cat Johnson. Simply put, she suggested I include the word "SEAL" in every title. So, the first thing I did before writing the first book was to play a game of word association and come up with as many titles with the word "SEAL" in it as I could. I came up with about twenty names. Then when I write the book, I use the title that best fits the story. It's the easiest way I've ever seen to come up with a title for a book. Kind of like trying on different dresses to see which one fits the best.
Inspiration: As always, the inspiration for this book comes from P.F. Chang's Spicy Chicken.
Hubby and I brainstorm there whenever we start a new book or series. Eating chicken, drinking mango-flavored tea, and talking for hours. I'm serious when I say that every book I've written in the past five years is thanks to spicy chicken and MSG.
Disclaimer: All of the various (and cool) missions the SEALs in this series go on are completely made up. I have no idea what SEALs really do on all those classified missions, so I've taken tremendous literal license with the covert stuff.
What first attracts your Hero to the Heroine and vice versa?
Dalton and Kimber had a brief romance five years ago. It was intense and she loved being with him, but when she realized she was pregnant, everything changed. He was a SEAL who disappeared for weeks or even months at a time without her knowing where he was or when he'd come back. She freaked and ran. Fast forward five years and Kimber is standing at his door, soaking wet from the rain, looking more beautiful than ever, crushed under the weight of the burden she's carrying. Dalton wants to slam the door on her and her problems, but that's not who is he.
Both Dalton and Kimber were originally attracted to the other for the obvious reasons—attraction and desire. But now, they both want more and are willing to take a chance to get it.
If your book was optioned for a movie, what scene would you use for the audition of the main characters and why?
If you were going to make a movie, this scene would be critical to see the chemistry the hero and heroine have with each other. There isn't a lot of dialogue here, so facial expressions and body language would have to convey most of the message. Though I have to admit, having Viggo Mortensen narrate the scene in his low, soft Aragon voice would work for me, too…
He cursed as whoever was at the door knocked again, more insistently this time. If it turned out to be the old man from across the hall complaining about the noise, Dalton swore he was going to do something violent.

He jerked open the door, ready to roast whoever the hell was out there, but stopped when he found a beautiful woman with long, blond hair standing there staring at him. She was soaking wet, proof that the rain out there was as bad as it sounded.

On the bright side, the rain had plastered the woman's T-shirt to her skin, revealing more curves than a San Francisco street map. Damn, what a body.

That was when he realized he recognized those curves.

He lifted his gaze to the woman's face. Even though it carried more cares and concerns than he remembered, there was no doubt who the hell was standing on his doorstep.

His traitorous frigging heart actually tightened in his chest.

"Kimber?" he said slowly, hoping he was wrong.

He'd heard once that every person in the world had a doppelganger out there, someone who looked exactly like them. And after that insane mission down in Mexico when Nash had been able to play the role of an international arms dealer simply because he'd been a dead ringer for the guy, Dalton was ready to accept the possibility.

When she nodded, Dalton had to face reality. Kimber Grant, the woman who'd dumped his ass five years ago, was standing outside his apartment dripping rainwater all over the carpeted floor in the hallway.

"Hey, Dalton."

He didn't miss the fact that she still had the same incredible sultry voice she'd had back when they'd been together. Her voice. That had been the first thing to attract his attention all the way across that crowded bar so many years ago. There was something about it that connected directly with his soul. And if he was going to be truthful with himself, other parts of his anatomy as well.

As they both stood there staring at each other, Dalton absently wondered if his face gave away the bewildering array of emotions he was experiencing. Hell, he couldn't imagine how it wasn't since even he was having a hard time identifying all the different things he was feeling.

There was shock for sure. He and Kimber had been dating seriously for months before she'd left. He thought it had been going well between them. He'd even started thinking their relationship could turn into something real. But then he'd come back from a mission and found her gone, with nothing more than a curt goodbye message waiting for him on his voice mail.

Despite all that, he couldn't deny there was a little twinge of happiness at seeing her again. But there was anger, too. He was furious that a woman who'd walked away from him without bothering to tell him why thought she could just show up at his door like nothing had happened.

Regardless, he couldn't stand there staring at her all day while she dripped puddles of water all over the place.

"Do you want to come in?" he asked. "I can get you a towel or something."

He could have sworn he saw see tears shimmering in her eyes, but she blinked them away before he could be sure.
Readers should read this book….
SEAL with a Past has everything a reader could want in a book—romance, action, thrills, adventure, laughs, angst, heartache, reunions, and new beginnings—all wrapped up in a story only Paige Tyler could write.
What are you currently working on? What other releases do you have in the works?
I'm currently working on SEAL to the Rescue, the next SEALs of Coronado book (look for that in August!). I'm also working on the ninth book in my SWAT: Special Wolf Alpha Team Series. Speaking of SWAT, WOLF RISING releases November 6th! So excited for everyone to read Brooks and Selena's book!

Thanks for blogging at HJ!
Giveaway:

Personalized Signed Copies of the first three books in the SEALs of Coronado Series—SEAL for Her Protection; Strong Silent SEAL; Texas SEAL. US Only..
To enter Giveaway: Please complete the Rafflecopter form and Post a comment to this Q:

A SEAL, a werewolf, and a romance writer walk into a bar. What's the first thing the bartender says to them?
Excerpt from SEAL with a Past (SEALs of Coronado):
This is the scene where we get to see Dalton interact with his daughter, Emma, for the first time. There are some serious feels going on here…
"Why do I have to go to bed?" Emma asked, a stubborn look crossing her little girl face as she tried to push the blankets down. "It's not even nighttime. The sun is out."

Kimber smiled and pulled them back up. "I know the sun is out, but you haven't slept in a real bed for two days. Now that you're home, I want you to get some rest."

Her daughter's eyes filled with worry as she glanced over at Dalton. "Will you still be here when I wake up, Daddy, or do you need to go save the world again?"

Kimber looked across at Dalton where he sat on the opposite edge of Emma's bed, looking stunned. Though, to be truthful, he'd seemed dazed ever since Emma had jumped into his arms in that warehouse earlier that morning. Apparently, hearing her call him daddy had done a number on him.

"Save the world," he echoed softly. "Is that what you think I do?"

Emma grinned. "Mommy told me that you're a hero and that you don't live with us because you're busy saving the world. Mommy said I have to share you with everyone. That's okay. I like to share. Will you stay at least until I wake up?"

Dalton's eyes moistened and Kimber knew he was working hard to keep his composure. He glanced at her, his gaze questioning. She smiled and nodded that it was okay for him to stay. Like there was any chance she wouldn't.

Grinning, he leaned forward, resting his hand on the blanket on the other side of Emma. "If you promise to stay in bed and sleep, I promise to be here when you wake up. Deal?"

A huge smile crossed Emma's face and she sat up to throw her arms around his neck. "Deal!" she squealed, then flopped back down and yanked the blanket up to her chin. "You have to stay. You promised!"

Dalton chuckled, tenderly brushing Emma's blond curls back from her face. "I promise."

Kimber's heart squeezed at the sight of father and daughter together. She'd dreamed of a moment like this since Emma was born countless times, but none of them could compare to the scene before her now. In a perfect world, Dalton would be there with her to tuck their daughter in every night.

Getting up from the bed, Kimber made sure the window blinds and curtains were closed, blocking out most of the morning light, then she went over and hugged Emma, kissing her on the forehead. "Sweet dreams, baby."

Emma reached out a tiny hand and grabbed hers. "Thanks for coming to get me, Mommy. I knew you would.

Her chest tightened again. "Always," she whispered.

Giving Emma another kiss, Kimber turned on the night light, then left the room with Dalton, quietly closing the door behind them. She stood there for a moment, saying another prayer to thank God for getting her baby home safe.

"You okay?" Dalton asked softly as they walked down the hallway and into the living room.

She smiled. "Yeah. Just happy to have Emma back."

He flopped down on the couch. "Me, too."
Excerpt. © Reprinted by permission. All rights reserved.


Book Info:
His past came knocking…
The last person Navy SEAL Dalton Jennings standing at his door was the woman who dumped him five years ago without any explanation. Nothing! Now she's back, and the secret she reveals is enough to bring Dalton to his knees. Someone has kidnapped their daughter—a child he never knew existed—and he will have to break every SEAL code he's sworn to uphold and steal government property to find his little girl.
And offered a whole new future.
Kimber Grant has put off this meeting for five years. Cowardly, yes, but how do you tell the man you deserted he has a child? Not to mention Kimber never stopped loving Dalton. Now she's desperate for his help. After all, who better to carry out a convert mission than a SEAL? The kidnappers want a computer chip developed by her boss for the Dept. of Defense, and they will kill anyone who gets in the way. Including Kimber.
Book Links: Amazon | B&N | iTunes | kobo | Google |


Meet the Author: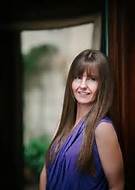 Paige Tyler is a New York Times and USA Today Bestselling Author of sexy, romantic suspense and paranormal romance. She and her very own military hero (also known as her husband) live on the beautiful Florida coast with their adorable fur baby (also known as their dog). Paige graduated with a degree in education, but decided to pursue her passion and write books about hunky alpha males and the kick-butt heroines who fall in love with them.
She is represented by Courtney Miller-Callihan.
Website | Facebook | Twitter | Instagram | GoodReads |