Today it is my pleasure to Welcome romance author
Terry Spear
to HJ!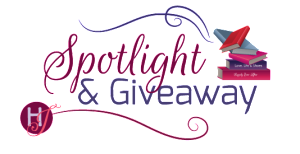 Hi Terry and welcome to HJ! We're so excited to chat with you about your new release, SEAL Wolf Hunting

!
Please summarize the book for the readers here: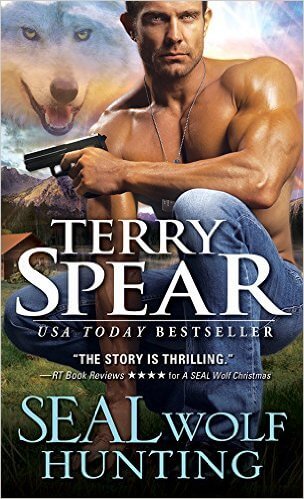 This is the story about a SEAL wolf and a she-wolf who have loved each other forever. But his priority has been saving the world. But now it's time to save their relationship, their pack, and begin a new page in their book.

Please share the opening lines of this book:
"Damn it, Paul. You couldn't help what happened," Allan Rappaport said as they unloaded their bags in the living room of Allan's family's mountain cabin in Northern Montana.

After one hell of a mission in Ecuador, tracking down four college students on a field trip in the Amazon who had been taken hostage for ransom, Paul Cunningham and Allan, his US Navy SEAL team buddy, had managed to rescue the three men. But not the woman.

Paul couldn't quit envisioning the woman pleading with him to hold onto her as she held his hand while she dangled off the cliff the rest of them had just climbed—the humidity and stress making her hand sweaty, but he wouldn't let go of her for anything.
Please share a few Random facts about this book…
Post Traumatic Stress Disorder (PTSD) can happen to anyone when they've been through a traumatic event—an accident, fighting in a war, a natural disaster, a victim of crime. I wanted to show what happens when an alpha SEAL wolf is faced with losing a hostage he's attempting to rescue and how that affects other aspects of his life.
Please tell us a little about the characters in your book. As you wrote your protagonist was there anything about them that surprised you?
When he kissed the heroine in order to keep her from hitting him with the broom any further. I knew she was going to whack him with the broom. I just didn't realize how he would deal with the situation. Lori is a martial arts instructor and has always loved Paul. The same with Paul knowing that Lori was the only one for him. They both have a great sense of humor, and they're both alpha enough to lead the pack. But Paul has been so busy saving the world, he hasn't been ready to settle down and take over the pack. Things change this time and Lori's ready.
What, in your mind, distinguishes this book from other books out there in the same genre?
I base mine on real wolves and often places I've been or lived. They're about as realistic as I can make them when they're really based on fantasy characters.

The First kiss…
Excerpt from SEAL Wolf Hunting:
Relieved, he quickly holstered his gun and intended to wrench the broom away from Lori before she hit him again—as much as she looked like she was dying to—just on principle for scaring her. When he couldn't pull it away from her, he grabbed her shoulders instead, pressed her hard against the wall, and kissed her." I have fun showing the differences between characters and how they'll react to the situation before them.
Did any scene have you crying or laughing (or blushing) while writing it?
I write a lot of funny scenes, like her hitting him with the broom and him kissing her in response. But here is a scene that really touches me, even as I pulled it out of the manuscript to share it. Paul has lost his parents when rabid wolves attack and killed many members of their pack. As young as he was, he was the one to lead the pack, unwilling to show how he really felt about taking on the leadership role when he hadn't had any time to mourn the loss of his parents.
Excerpt from SEAL Wolf Hunting:
She began to tell him how she felt about losing her parents and her grandfather, and then he couldn't hold it back any longer, the painful memories of seeing his parents attacked as they tried to protect the other wolves of their pack came flooding back to him all at once. The tears had dribbled down his cheeks without his permission, and when he hastily brushed them away so Lori wouldn't see, she had wrapped her arm around his shoulders and told him how much she loved and missed his parents, too. Which had made the tears slip down his cheeks even worse.
If your book was optioned for a movie, what scene would you use for the audition of the main characters?
The part where Paul and Allan go to rescue the women they think have been taken hostage. It's serious, suspenseful, and then funny and romantic. It shows the main characters of the book, something of who they are, an element of romance, a hint of the trouble both men are having after a mission that wasn't completely satisfactory, and humor.
From SEAL Wolf Hunting:
The crashing of porcelain against the tile floor spurred the men on to quickly locate and eliminate the threat. Paul's heart was pounding triple time when he appeared in the doorway to the kitchen.

Rose saw Paul first, materializing out of the darkness in black clothes and black face paint, gun in hand. She screamed and dropped the coffee mug she was holding. It crashed on the floor, splattering coffee everywhere.

Lori swung the broom she was holding and whacked Paul in the head with it as Catherine yelled out in fright. Confused as to what was going on, Paul quickly assessed the situation in the kitchen and found only the four women there. One broken plate. One broken coffee mug and coffee splashed everywhere. No armed hostage takers anywhere.
What do you want people to take away from reading this book?
Pure enjoyment. I want readers to feel they're falling in love with the characters for real. Mainly, I want my books to be a place where readers, no matter what is going on in their lives, can step into another world for a time and have some fun.

What are you currently working on? What other releases do you have planned for 2015?
A Silver Wolf Christmas is coming in October. I'm also working on A Billionaire in Wolf's Clothing, She-Wolf Leader of the Pack, and Jaguar Jingle Bells.

Thanks for blogging at HJ!
Giveaway:

Print copy of SEAL Wolf Hunting (Heart of the Wolf)
To enter Giveaway: Please complete the Rafflecopter form and Post a comment to this Q:

If you were Paul or Lori, and you heard gunfire and thought someone was in trouble, and discovered a bear had stolen the poacher's kill, what would you do?
Excerpt from SEAL Wolf Hunting:
Paul and Allan glanced in the direction of the truck. "Don't tell me. It's Dusty or his brother's truck. We're not after them, even though they were barreling too close to your dock and beach at a higher rate of speed than allowed."

"Not to mention they could have hit us while we were diving," Allan said.

Not to mention that Allan and Paul were removing bones from the lake without reporting it to anyone in authority.

"Or that he got violent with you in the lake," Paul said, giving Lori a look that said he wasn't giving up being aggravated about it.

"Okay, good to know you don't hold any grudges and no one's going to have any difficulties. If you get into trouble and I go to your rescue—"

The guys smiled at her, but she was serious!

"Emma and Catherine might be annoyed with the lot of us and just leave us in jail if we end up there," she said.

"Do you know how to use a pool cue?" Paul asked her.

"To play pool or to fight?" she asked as Paul pulled the door open and Allan went in first. "Balls are my specialty."
Excerpts. © Reprinted by permission. All rights reserved.

Book Info:
HOTTEST OF THE HOT ON THE NAVY SEAL WOLF TEAM
Paul Cunningham has eluded many traps in his long career as a Navy SEAL, but there's no way out of this one. On a rare visit home, he gets "volunteered" for a local charity bachelor auction, and the community is counting on him. Then he discovers that the sexy she-wolf with the winning ticket is Lori Greypaw-the one woman he could never resist. And she has plans for Paul that go way beyond a simple date. For the first time in his bachelor life, this alpha wolf SEAL is going to have to prove his worth…
Title: SEAL Wolf Hunting
Author: Terry Spear
Series: Heart of the Wolf, #16
Pubdate: July 7th, 2015
ISBN: 9781402293825
Buy Links:
Amazon: http://amzn.to/1B88hlG
BAM: http://bit.ly/1Fkb7rM
B&N: http://bit.ly/1IHIn0d


Meet the Author: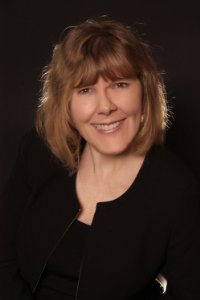 USA Today bestselling author Terry Spear has written over fifty paranormal and medieval Highland historical romances. In 2008 Heart of the Wolf was named a Publishers Weekly Best Book of the Year. A retired officer of the U.S. Army Reserves, Terry also creates award-winning teddy bears that have found homes all over the world and is raising two Havanese puppies. She lives in Crawford, Texas.
For more information, please visit www.terryspear.com, or follow her on Twitter, @TerrySpear. She is also on Facebook at https://www.facebook.com/TerrySpearParanormalRomantics.
And on WordPress at: http://terryspear.wordpress.com/