Today it is my pleasure to Welcome debut author
Sarah Creech
to HJ!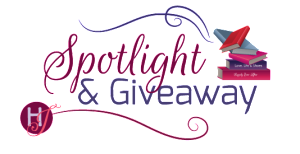 Hi Sarah, welcome 🙂
If someone wrote a biography about you, what do you think the title of the book should be? Why?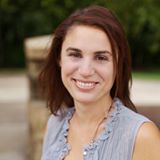 Sarah Creech: A Life of Masks. Here I am wiping Nutella off the counter, soothing a toddler in a sing-song voice, there I am checking a bank account and a bill paid from the wrong account (often my husband's doing), and there I am again, in front of a classroom of men and women fresh from high school, suspicious of the young English teacher before them who feels pressured to make witty comments about Vine or the Kardashians to meet them where they are, and there I am again, sitting on my beige loveseat with the door closed, surrounded by four walls painted a light blue color called "Cool Jazz" and I have my laptop open, ready to write, wondering all sorts of things like who lands a job naming paint colors for Behr and what should I write about on this day, in these hours I've set aside when the artist mask I wear is the most accurate reflection of who I am.
Would you rather…have 3 wishes in 10 years or 1 wish today? Why?
One wish today. Will I have died of an inoperable brain tumor in ten years? A stroke? Will I even wish to make wishes ten years from now? Today. I can count on today.
Let's talk about your newest release: Season of the Dragonflies
If you had to summarize the book for the readers here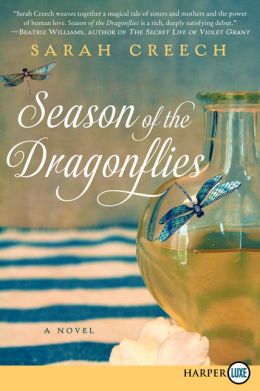 It's about a family-owned perfumery, passed down by generations of women, who manufacture a perfume so special that it amplifies the talents of any women wearing it and guarantees those women extreme success in any field they pursue. The company is in trouble, and the current president, Willow, needs one of her two daughters to take over, but neither woman is ready.
Please share a few fun facts about this book:
I became obsessed with the work of Birute Galdikas and her work with orangutans in Borneo. Right before I began writing Season of the Dragonflies, I studied as much of her work as I could find. I was most moved by her memoir titled Reflections of Eden. I'm inspired by the adventurous spirit of women like her, and Jane Goodall and Dian Fossey, to name but a few powerful female scientists. I wanted a character to go to that mysterious and beautiful place like Birute did and find a self-affirming power. What my character finds is the powerful flower at the base of the Lenore perfume. And that's how my writing process began, with Serena Lenore traveling to the South China Sea at the turn of the twentieth century. From there, the novel is a story about Serena's heirs and what they do with the power she discovered.
Please tell us about the characters in your book?
Willow is the president of Lenore Incorporated who took over the business at a young age when her mother asked her to, and she's confounded as to why her own daughters aren't ready when she needs them to be. Mya, the eldest daughter, assumes she will take over the company, as she has always been the child most gifted with the magical scents. But she is impulsive. Lucia, the youngest daughter, left home, wanted nothing to do with the business, but is called back after a failed marriage and failed attempt at an acting career.
As you wrote your protagonist was there anything about them that surprised you?
I was most surprised by how much I identified with the sixty-one year old Willow, more so than with Lucia and Mya who are in their thirties and closer to my age. What Willow and I have in common is that we are mothers. That role, I've come to find, breaks down the barriers of age.
Did any scene have you crying or laughing while writing it?
When the dragonflies first came to Lucia in New York City I laughed the way one does when an idea is clarified. I had no idea the dragonflies would be an important part of the novel, not until I wrote that scene. Here's an excerpt:
Another bright streak of blue dashed outside the window. "Isn't that the strangest thing?" she said. Lucia moved toward the exposed brick wall in their apartment. "Are you seeing this?" and she pointed to the window in the center, but by this time she didn't need to; so many blue dragonflies hovered right outside that she couldn't count them all, their collected mass blocking out the sunlight and darkening the room like a curtain. The insects tapped their jaws against the glass.
Jonah said, "It's like they want in."
Lucia closed her eyes and clasped her arms together. She couldn't suppress the smells of wild honeysuckle vining on fencerows and split trunks of cedar and tulip poplars and oaks ushering forth from her memory; the smell of wet leaf mulch on the forest floor and peeled peat moss along creek banks; the smells of girlhood, of her mother and her older sister and the Blue Ridge Mountains; acres upon acres of her family's flower planted on the hills above the cabin, blanketing the town of Quartz Hollow with a smell richer than jasmine.
If your book was optioned for a movie, what scene would you use for the audition of the main characters and why?
The scene when Lucia comes home for the first time in many years, and she's standing in the kitchen with Mya and Willow and is made to feel profoundly unwelcome.
If you could have given your characters one piece of advice before the opening pages of the book, what would it be and why?
Ladies, beware of your intentions.
What are you currently working on? What other releases so you have planned for 2014?
I've been writing a new novel this summer. No other releases for this year.
Where can readers get in touch with you?
My website at SarahCreech.org or on Facebook. https://www.facebook.com/pages/Sarah-Creech/742777875773383?sk=app_208195102528120
Thanks for blogging at HJ!
Giveaway:

Print copy of SEASON OF THE DRAGONFLIES.
To enter Giveaway: Please complete the Rafflecopter form and Post a comment to this Q:

The Lenore family business is essentially a black market operation with little oversight. Do they abuse their wealth and power? Is their scent always a force for good?
Excerpt
Here's a link to the opening chapter on Facebook:

https://www.facebook.com/pages/Sarah-Creech/742777875773383?sk=app_208195102528120
Book Info:
For generations, the Lenore women have manufactured a fragrance unlike any other. Hidden in the quiet rolling hills of the Blue Ridge Mountains, their perfumery guards unique and mysterious ingredients. A secret known only to a select clientele of movie stars, politicians, artists, and CEOs, the Lenores' signature elixir is the key to success for the world's most powerful women.
Willow, the coolly elegant matriarch, is the brains behind the operation. Her gorgeous golden-haired daughter, Mya, is its heart. Like her foremothers, Mya can "read" scents and envision their power to influence events. But Willow's younger daughter, dark-haired, soulful Lucia, claims no magical touch; wanting no part of the family business, she has left the mountains to make her own way in New York City.
When a divorce leaves Lucia at loose ends, she returns to the Blue Ridge Mountains for an uncomfortable family reunion and discovers trouble brewing. Willow is experiencing strange spells of forgetfulness. Mya is romancing a younger man and plotting to take the reins of the business. A client is threatening blackmail. And most ominously, the strange, magical plants that provide the perfume's secret ingredient seem to be dying.
With the Lenore empire at stake, the sister who can save their lucrative scent stands to inherit when Willow steps down. Though Mya schemes, Lucia has suddenly begun to show signs of possessing her own special abilities. And her return to the mountains—heralded by a swarm of blue dragonflies—may be the answer they all need.
Capturing the essence of sisterhood with the sweetness of flowers, Season of the Dragonflies is a beguiling tale of practical magic, old secrets, and new love.SarahCreech.org
Author Bio
Born and raised in the foothills of the Blue Ridge Mountains, Sarah Creech grew up in a house full of women who told stories about black cloud visions and other premonitions. Her work has appeared in storySouth, Literary Mama, Aroostook Review, Glass, and as a finalist for Glimmer Train. She received an MFA from McNeese State University in 2008 and now teaches English and creative writing at Queens University of Charlotte. She currently lives in North Carolina with her two children and her husband, a poet. This is her first novel.