Today it is my pleasure to spotlight the release of 

SECRET HARBOR

 by Anna Sullivan
!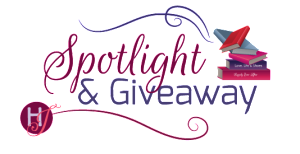 SCANDALOUS SECRETS LEAD TO DEADLY DESIRE . . .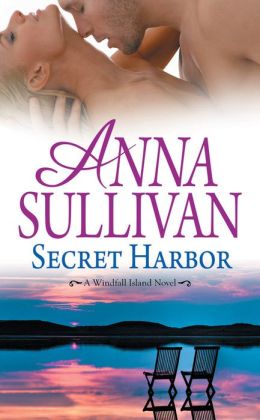 Ten years ago, Paige Walker left her beloved home of Windfall Island to become an actress in Hollywood. Now she's coming back a star, honored with awards and beset by scandal. Escaping from a tabloid frenzy of gossip and lies, Paige wants nothing more than to surround herself with old friends. She never expected to meet an infuriating-and sexy-stranger . . . or to find herself in true danger.

Brilliant attorney Alec Barclay came to Windfall to look for the kidnapped, long-lost heir to the Stanhope family fortune. What he finds is the most beautiful and enigmatic woman he has ever known. If his suspicions are correct, she's the heir he's been looking for . . . and the target of a deadly conspiracy. Drawn together by desire-but haunted by secrets of the past-Alec and Paige try to unlock a mystery as dangerous as it is irresistible. But every passion has a price . . .


Excerpt from Secret Harbor:
"Calling the sheriff?" he said. "Going to report a breaking and plumbing?"
She looked down, remembering the cell phone in her hand. And felt foolish for thinking he'd spent even a split second admiring her body. Alec Barclay obviously wanted nothing to do with her, lust notwithstanding.
This time when she met his eyes, she had no trouble recalling that. "I'd tell you to stop being an ass, but it's too late."
"I'd tell you a thing or two," he said with a faint smile, a quick glance at the bed, "but my mother would know somehow."
"Afraid of your mother?"
"I'd call it healthy respect."
"Nice to know you respect someone."
"I respect a lot of people."
"Just not me."
He shrugged. "You said it. I didn't."
"Right." She crossed her arms. "Because nothing you've said or done could possibly lead me to believe your opinion of me is subterranean?"
"Well, it gives you plenty of room for improvement."
"If only I cared what you think…" His grin brought a reluctant smile to her face. They both liked a little conflict, it seemed. "Now, if you don't mind, I think I'll watch one of my movies and bask in my own greatness. I'd say it's been nice, but—"
"But you don't like me. Since I'm only here to provide menial labor, you can think of me as one of the little people who are easily overlooked."
That did it. Maybe because he was right—not that she'd overlooked the "little people," but because she'd thought of them like children, whose love she never had to question. Until they bought into a lie—just like Alec Barclay had.
She stepped in front of the bathroom door. "Get out."
He simply shifted her aside. He didn't touch her any longer than necessary, she noticed.
"I'll go," he said, "just as soon as I'm done." He walked into the bathroom and set down his toolbox. His eyes went from the still-gurgling toilet to the bathtub, a bottle of cleaner and rubber gloves on the edge of it. He looked over his shoulder, both eyebrows raised.
"I know how to clean a bathtub."
He snorted softly. "I'd take some photos, if I thought anyone would believe it."
No, but they'd believe she would prostitute herself with a director so he'd cast her, when all it would take was a phone call from her agent to have him begging her to be in his little movie.
But while she didn't blame the public for being taken in, Alec Barclay should have given her the benefit of the doubt. There were two sides to every story, right? A lawyer should know that. A lawyer should at least ask her if the rumors were true. Alec Barclay, well, she didn't know why he wanted to believe the worst of her.
And she didn't care. "Small minds always believe what's easiest."
"All minds believe what they see."
"Oh, so you've watched that tape?"
"No." And she could see he realized how neatly he'd trapped himself. "But you haven't denied it."
"I don't owe you any explanations, Counselor."
"You're right," he said equably, "but no matter how far you run, you still have to live with yourself."
"Get. Out." She bit off the words, let anger take her toe-to-toe with him.
He loomed over her; she glared up at him. Her heaving chest brushed his and with their mouths only inches apart, the sear of fury turned to a fire in her blood. Her eyes dropped to his mouth. If she lifted to her toes, or he leaned down…
She raised her eyes, saw the heat in his, the edge of temper turning to desire. But as he started to close the distance between them, she took a step back.
She had no idea what to do with the need burning through her like molten gold, but she knew if he saw it they were both lost. So she turned away. If he kept pushing, she'd let him think whatever he wanted, as long as he touched her. Took her.
It made no sense; they'd just met, and he harbored such a low opinion of her. Still, Paige told herself, she was having a physical reaction to a handsome man, nothing more.
"I'm sorry," he said, his deep voice still so close beside her it made her shiver.
"Suppose we call a truce?" she suggested as she eased away from him. "I don't like the idea of pulling our friends into"—she spread her hands, risked a glance at him—"whatever this is."
"Yeah," he said after a moment. "I'll be at the Horizon later. Why don't you let me buy you a drink? Maybe we can be friends."
"No, I really don't think so. I've had too much experience with people like you—"
"People like me?" He stepped around to face her. "Care to elaborate?"
She really shouldn't have. There was enough animosity between them already. But, hell, he'd made no secret of how little he thought of her. "You're a judgmental hypocrite," she said. "Before you even met me you decided what kind of woman I was. You think I made that sex tape, that I made it and released it for publicity."
"Tell me you didn't."
"What's the point?" And hell would freeze over before she defended herself to him. "You've already decided what kind of woman I am. But you'd go to bed with me anyway."
"Aren't you taking a lot for granted?"
"No."
"Now there's a word you weren't saying a minute ago."
But she was the one who'd backed off first, and they both knew it. "You should go."
He held her eyes, then nodded. "Just one thing. We're going to be seeing a lot of each other until we can all unravel who the Stanhope descendant is and keep everyone safe."
"And?"
"I won't have any trouble keeping my hands to myself. Until you ask me to put them on you."
"Aren't you taking a lot for granted?" she parroted back at him.
"No."
She shook her head, smiled a little. "There's heat between us, Counselor, I won't deny that. But there's no warmth, and I find these days that I value warmth much more."
"So you're looking for love and devotion?"
"No." Not from him, at any rate. "Some level of respect would be nice, but you don't strike me as a man who changes his mind or his opinions."
"Not without a good reason."
She spread her hands. "I can't give you one."
"Can't or won't?" He stepped forward, but the hand he reached toward her curled into a fist before he dropped it back to his side. "Give me a reason, Paige."
She shook her head. "As you said, we're going to be seeing a lot of each other. Best you hold on to that low opinion of me. It'll save you from doing anything you'll regret."
He stared at her for a long, humming moment, his eyes as unreadable as his expression. As he turned on his heel and stalked off, she breathed a sigh of relief. She'd lied to him, after all, Paige thought.
Alec Barclay desired her; it was straight and honest lust. But she didn't feel heat unless there was warmth, too, at least on her side. Heaven only knew why she should be drawn to Alec—his strength maybe, his intelligence, his humor.
But even if he knew the truth, sooner or later she'd do something to disappoint him.
She always did.
Giveaway: 

2 Print bundles of Windfall Island Novel Series [TEMPTATION BAY + HIDEAWAY COVE + SECRET HARBOR] (US/Canada only).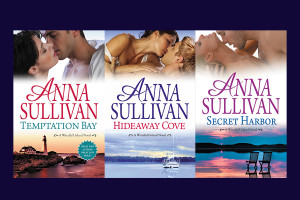 To enter Giveaway: Please complete the Rafflecopter form and Post a comment to this Q: 

What did you think of the excerpt spotlighted here? Did it hook you in…leave you craving more? 
Meet the Author: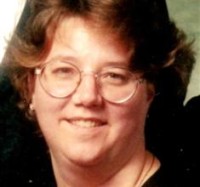 Anna Sullivan was born and raised in southeastern Michigan, the seventh of nine children, whose claim to fame was reading five books a week in grade school. Needless to say, her obsession with the written word only grew from there–despite a short, and misguided, foray into the world of computer science (the "sensible" job path). She still lives in Michigan, with her husband, three children and two dogs whose life of leisure she envies but would never be able to pull off.