Today it is my pleasure to Welcome author
Sharee Stover
to HJ!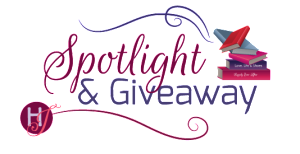 Hi Sharee and welcome to HJ! We're so excited to chat with you about your new release, Secret Past!

Thank you so much for having me here!

Tell us about the book with this fun little challenge using the title of the book: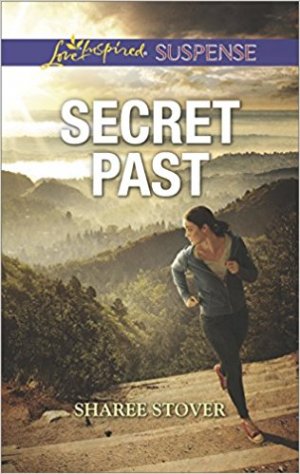 After the death of her mother, Katie Tribani discovers she has been raised in witness protection. Every reality in Katie's life tumbles down when US Marshal, Daniel Knight, shows up at her front door to whisk her away to safety. The father and brother she's never known have discovered her location and they're coming. Katie must uncover the truth of her Secret Past before one of them kills her.
What's your favorite line(s) from the book?:
The guy might be good-looking, but he was delusional. And armed. Great. I'm stuck with a delusional and armed maniac.
I love this line from Katie's perspective because it shows a bit of her personality and her unwillingness to face the new facts of her life.

As if annoyed by his presence, Marino faced him. "I cannot trust you, US Marshal Daniel Knight."
"That's not very nice. You don't even know me."
Daniel's sarcasm makes me laugh and these lines are a great example of that.
Please tell us a little about the characters in your book. What first attracts your Hero to the Heroine and vice versa?
Katie Tribani has been caring for her terminally ill mother. She's been raised sheltered in a small town by mother and uncle so when she gets news of her crime lord father hunting her, it is beyond her comprehension. Left alone, she has no one to trust besides Daniel, and his honesty and ruggedness attracts her. He doesn't baby her but he's also very protective.
Daniel Knight is goal-driven and has been hand picked to be Katie's handler. He's only known her through case files so when he meets her and sparks fly, he has to fight his career goals with the attraction to Katie. She's feisty and strong and he likes that about her.
When you sat down to start this book, what was the biggest challenge you faced? What were you most excited about?
The biggest challenge was to make sure I kept the action going without wearing out the reader. I most enjoyed the plot twists and keeping the truth and lies woven together enough that it kept the suspense alive.
What, in your mind, makes this book stand out?
Because Katie has been raised in witness protection, she must discover her past while deciphering between lies and truths. There are many books about heroines going into witness protection, but Secret Past is about a woman realizing her world has been built in witness protection where everything has been a façade.
The First Kiss…
He slid his hands around her waist, pulling her closer, drinking her in with his dark eyes. "Katie, when I thought I'd lost you, I realized that nothing else mattered to me."
"But what about your dreams of making chief…"
"If the only point of my career up to this point was to find you, I'll retire today a happy man. I can always find another job, but I'll never find another Katherine Tribani Isabella Marino. I love you."
Katie's heart danced in her chest. "I love you too."
"I'm so glad we got that settled." Daniel lowered his head, his lips a breath away from hers. "Remember, I can't leave anything unfinished, so you're still stuck with me. If you'll have me."
She grinned. "Promise?"
"I promise." Daniel's hand rested on the back of her head, drawing her to him.
Katie lifted her face, giving him the access he searched for. The kiss was a gentle, sweet caress.
He winced and pulled back. "Sorry, didn't realize that would hurt so much." Daniel put a finger against his swollen, split lip.
Katie laughed. "I'll take a rain check until you're healed."
"Count on it." He grinned and winked, revealing the dimple she'd come to love.
If your book was optioned for a movie, what scene would you use for the audition of the main characters and why?
Daniel checked the rearview and side mirrors, swerving as a barrage of bullets showered the vehicle. A moving target was harder to hit. Great in theory except Nebraska's topography wasn't known for its many curves and turns as confirmed by the long stretch of straight road looming ahead.
"Who's shooting at us?"
"Put your foot on the accelerator and steer." He opened his window, inviting a blast of cool air.
Katie gripped his arm. "What're you doing?"
No time for details. "I need to return fire. Take the wheel and keep us on the road."
She released her hold and Daniel prepared for an argument. Instead, Katie inched across the front seat, placing her foot against the accelerator. The vehicle lurched forward.
"Sorry."
"Got it?" Daniel moved his hands from the wheel, giving her reign. He withdrew his Glock from the holster and leaned out the window, firing several rounds at the sedan.
Two bullets pierced the driver's side windshield. The vehicle veered to the shoulder then back to the lane, recovering pursuit.
Daniel ducked as the shooter responded with a staccato procession of gunshots, shattering the Suburban's back window.
"Hang on!" Katie warned.
He twisted around. A massive green tractor with spray booms stretched across the two-lane highway. The monstrosity moved at a sloth's pace in front of them while a semi sped closer in the oncoming lane.
Katie swerved to the left into the oncoming lane around the machinery. She over calculated and lost traction as they fishtailed on the loose gravel of the shoulder.
Daniel clung to the doorframe. "Are you crazy? You're going to kill me before they do." He flattened his body against the cab as Katie whipped back into her lane, narrowly missing the semi.
"Then let me shoot and you drive," she snapped.
A grin tugged at his lips at the feisty retort, and he shifted to deal with their pursuers.
If your hero had a sexy-times play list, what song(s) would have to be on it?
Waiting for Superman by Daughtry and Kryptonite by 3 Doors Down
What do you want people to take away from reading this book?
Family dynamics play a huge role in the way we think, process and live. It takes courage to delve into buried secrets to find the freedom that comes from facing the truths of our lives no matter how terrifying they might be.
What are you currently working on? What are your up-coming releases?
I'm working on another romantic suspense about a woman accused of murder and her fight to prove her innocence.

Thanks for blogging at HJ!
Giveaway:

Win a signed copy of Secret Past (US Only)
To enter Giveaway: Please complete the Rafflecopter form and Post a comment to this Q:

What makes a hero most attractive to you as a reader? What makes him most annoying?
Excerpt from Secret Past:
Katie put her hands on her thighs and leaned forward, letting out a long exhale. "Some of those railroad ties don't look secure. Are you sure this is safe?"
"They're stronger than you think."
"If you say so." She rose, pulling on the backpack.
"I probably should've mentioned this earlier, but once we start, there's no turning back. The only way down is from the top."
"Because?"
"The angle makes it hard on the body and the spikes, loose blocks and uneven steps aren't conducive for descent.
"You're not scaring me. Let's finish this."
He grinned at her fortitude.
They continued upward. The foliage parted giving him a better view of the parking lot hundreds of feet below. Their vehicle was the only car. Was it a national no-hiking holiday he didn't know about?
His casual gaze was stopped short as a black four-door sedan pulled up behind the Taurus.
Two men in suits exited.
His lightheartedness vanished. You've gotta be kidding.
"Daniel, is that…?" She'd seen them too.
His name on her lips should have been sweet, but it carried her fears and worry.
Daniel searched the area around them, silently berating himself for being careless. He removed his Glock from the holster.
"What are we going to do?" Katie whispered though the men were too far away to hear her.
There was no way around.
They were on display. Nowhere to hide.
No way to run back down the Incline.
"It's a one-way trip. The bail out trail is a possibility but not if Marino's men are waiting at the bottom. We'll be safer at the top." He turned and took in the sight of the remainder of the climb. They had to finish this. Up was their only hope.
Katie's face paled. "No. It's one thing to do it for fun. I can't run away from them, uphill."
"Yes, you can. Look how far you've come." Daniel pointed down. "We're halfway there."
She gripped his arm. "I think I'm gonna be sick."
"No, you're not. We can finish this." Daniel stooped, holding her gaze. "There's no way they'll make it up the steps in suits and dress shoes. And we're almost to the top. We'll use the distance to buy some time."
Katie nodded. "I trust you."
Three words that sent the jackhammer in his chest into overdrive. It was one thing to make the climb, it was another to attempt to outrun men determined to kill them while hiking. Katie's faith in him bolstered his courage. No way could Marino's men make it up the Incline dressed like that. At least, he hoped they couldn't.
Excerpts. © Reprinted by permission. All rights reserved.


Book Info:
Her life is a lie.
She's not who she thinks she is.
With gunmen at her doorstep, Katie Tribani learns her true identity. She's been in witness protection since childhood, and now her crime-lord father has found her. As bullets fly, US marshal Daniel Knight whisks her to safety—but not for long. Captured and held prisoner, only Katie can unearth her secret past…if she can survive long enough.
Book Links: Website | Website | Website | Website |


Meet the Author: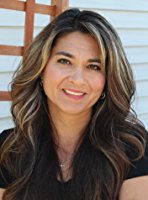 Colorado native Sharee Stover lives in Nebraska with her real-life-hero husband, three too-good-to-be-true children, and two ridiculously spoiled dogs. A self-proclaimed word nerd, she loves the power of the written word to ignite, transform, and restore. Her Christian romantic suspense stories combine heart-racing, nail-biting suspense and the delight of falling in love all in one.
She is a member of American Christian Fiction Writers, Romance Writers of America and Nebraska Writer's Guild. Sharee is a two-time Daphne du Maurier finalist and the winner of the 2017 Wisconsin Fabulous Five Silver Quill Award.
When she isn't writing, she enjoys reading, crocheting and long walks with her obnoxiously lovable German Shepherd.
Website | Facebook | Twitter |