Today it is my pleasure to Welcome author
Andrea Laurence
to HJ!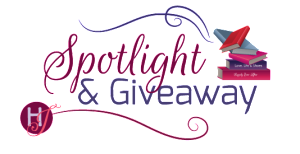 Hi Andrea and welcome to HJ! We're so excited to chat with you about your new release, Little Secrets: Secretly Pregnant!

Hi, Sara. Thanks for having me.

Tell us about the book with this fun little challenge using the title of the book: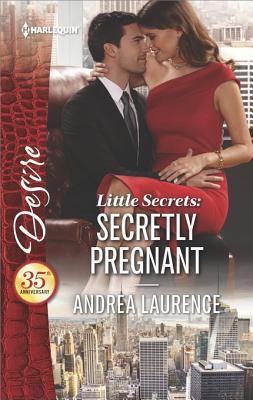 Little Secrets: Secretly Pregnant – Little Secrets is a new miniseries for Desire that features stories with pregnant heroines, so yes, Emma gets pregnant in the prologue after a condom failure. There are also quite a few secrets being kept – their identities at the party, why Jonah is distracting his auditor, that she's having his baby, or even that she's pregnant at all… there's a lot going on under the surface.
What's your favorite line(s) from the book?:
Emma is a feisty one, and not at all interested in Jonah's advances. So when he asks her to dinner, she says no. When he questions her response, she looks quite contrite and says…
"I mean no, thank you," she corrected, turning on her heel and disappearing into her new office with a swift click of the door.
Please tell us a little about the characters in your book. What first attracts your Hero to the Heroine and vice versa?
Emma is very straight-laced. After her sister brought shame to her family, she's determined to be the good one. She decides to let her hair down one night, just one night, and of course, she ends up drunk, tattooed and pregnant by a nameless, faceless stranger. She's attracted to him in part because he saved her from a creep at a party, but also because he's so different from the kind of men she's used to dating (respectable and boring). He's a bad boy and she wants to give that a try for once.
Jonah is a free spirit. His family controlled his every move as a kid, so as an adult, he does what he wants. He dates models, travels the world, wears Converse to meetings… he just doesn't care what anyone thinks. Emma starts off as a fun night much like others he's had, but the difference is that he can't get her out of his mind afterward. The mystery of not knowing who she really was, of seeing her free and uninhibited by her anonymity, makes him desperate to find her again.
When you sat down to start this book, what was the biggest challenge you faced? What were you most excited about?
My initial challenge was adding a pregnancy to the plot. Initially, she got away from their fling with only a tattoo, and had less incentive to tell Jonah who she is. Once a baby was added to the plot there was a balance between staying professional and keeping the secret until her work at his company was complete, and telling the father of her child that she was having his baby. If not done well, she seems like a bad person for hiding it from him.
I was most excited about Jonah. He was just so different. Rebellious, with tattoos and a non-traditional way of doing things. At one point, he was even in a band, but it didn't add much to the plot, so I cut it.
What, in your mind, makes this book stand out?
I think Jonah himself makes the story different. Despite the cover, he's not the kind of millionaire that wears a suit and tie. He has tattoos. His hair is long. He's just different from any other hero I've written for Desire. The way they come together is different too. I wasn't sure a hook up and interlocking tattoos would get through my editor, but she loved it and I'm so glad.
The First Kiss…
Their first kiss is a result of some rowdy body shots at a Fat Tuesday party…
He came closer, shot in hand. Her entire body ached with anticipation as his hot breath hovered over her skin. He licked slowly, taking longer than she ever expected to remove every grain from her chest. Surely Batman wasn't watching that closely. When he tipped the glass back, swallowing the tequila in one sip, she was finally able to release the air she'd held painfully in her lungs. Then he set the cup down.

Emma tensed, not quite sure what to do aside from holding perfectly still as his hand slipped around her neck to cradle her head and tip her mouth up to him. He dipped his head, his lips brushing hers briefly before biting down and sucking the lime juice. A cool, tart stream of it flowed into her own mouth before his teeth tugged the rind away.

When he took a step back, Emma did the same. It had taken everything she had not to moan aloud when he'd touched her this time. The best thing she could do was to get out of this situation before she lost what little control he'd left her with. Never mind that her face had to be flushed with embarrassment and unexpected arousal.

Her hand self-consciously came to her face and brushed the rough, glittery surface of her mask. She'd forgotten he couldn't see her. Even if she was beet red, he wouldn't know it. She was anonymous tonight. Somehow the knowledge made her bolder and she fought her flight reflex to hold her position by the bar.

He picked up her full paper cup from the counter and held it up in a dangerous and silent offer. It was her turn.
If your book was optioned for a movie, what scene would you use for the audition of the main characters and why?
I think the body shots scene in important because Emma is acting so out of character, driven by her latest breakup. It is also important because their chemistry has to be off the charts.
She sprinkled the salt on his throat and positioned the lime between his full, soft lips. Nervously gripping the tequila in one hand, Emma leaned in a second time to lick off the salt. She could feel the vibration of a growl in his throat as her tongue slid across his skin. Pulling away, she quickly threw back the drink and placed her hands on each side of his face. Just before she was able to bite into the fruit, he spat out the lime. Emma didn't have time to stop and their lips met with another unexpected spark.

She didn't pull away. The old Emma would have. In her mask, she was someone else.

The second kiss blew the first out of the water. His fingertips dug into the flesh of her hips as he tugged her close against him. She melted against his mouth, slowly slipping down until she, too, was on her knees in the kitchen. The island shielded them from the crowd only feet away. She wrapped her arms around his neck, her lips clinging to his as he probed and explored her with his tongue.

It was deliciously naughty. In that moment, Emma wanted his kiss more than anything else in her entire life.

Just when she'd convinced herself that the kiss might never end, they parted. His quick breath was hot on the skin of her neck as he pressed his cheek against hers and sat there for a moment to recover. Their arms were still tangled around one another, neither grip loosening. There was an intensity in him that excited and frightened her, but she matched it with her own.

"Come with me," he whispered, then stood and offered his hand.

Emma wasn't ignorant. She knew what he was offering and every inch of her body urged her to take him up on it. She'd never done anything like this. Ever. And yet there was something about her hero that insisted she go with him.

So she did.
If your hero had a sexy-times play list, what song(s) would have to be on it?
I'm thinking maybe Talk Dirty by Jason Derulo. Jonah has been all around the world and seduced plenty of women in his day, so I think it's the sexy, edgy song that would suit him. Also, Blurred Lines by Robin Thicke. He likes seducing his uptight auditor because she's just too uptight and proper for him.
What do you want people to take away from reading this book?
I want people to know that it's okay to be themselves. Too many of us worry about being what others expect. To be liked. To be what our family expects or society expects. Do what you want. Be happy.
What are you currently working on? What other releases do you have planned for 2017?
Emma and Jonah's book is the first Millionaires of Manhattan book I've done in quite a while. It kicks off a series of them set around Emma and her sorority sisters from Yale. Lucy's book – Rags to Riches Baby – will be out in February. Violet's book (TBD), my current project, will be out in June. The next will be Harper's book in late 2017. I also hope to do a book about Jonah's brother Noah, but that will come in 2018.

Thanks for blogging at HJ!
Giveaway: US (2 winners) – Autographed copy of Little Secrets: Secretly Pregnant
Worldwide (1 winner) – Digital Copy of Little Secrets: Secretly Pregnant
To enter Giveaway: Please complete the Rafflecopter form and Post a comment to this Q:

Throwing caution to the wind, Emma and Jonah get tattoos that interlock to make a heart. It's their only way of finding each other since they don't know each other's names or even faces without their masks on. If you were to get a tattoo… what would you choose? If you already have one, which is your favorite and why? 
Excerpt from Little Secrets: Secretly Pregnant:
Surely her boss was a closet sadist. There was no other explanation for why he'd send her to FlynnSoft for two to three weeks. Tim could've sent anyone. Mark. Dee. But no, he had to send Emma. She was the only one who could handle herself in that environment, he said.

Slipping her hand inside the doorway to her closet, she flipped on the light switch and stepped inside. Tim was full of it. He just wanted to see her squirm. She liked to think that she'd been hired for her top grades at Yale and her recommendations from professors, but she had a sneaking suspicion her father had gotten involved and made it happen.

Tim likely resented some rich kid getting dropped into his department against his will and enjoyed making her miserable as a result. It made her more determined than ever not to give him that satisfaction. She was going to do a good job. No—a great job. She would not get sucked into FlynnSoft's corporate hippie attitude. She would not fall prey to Jonah Flynn, Golden God, and his seductive smile.

Not that the notorious CEO would waste any of his smoldering looks on Emma. She wasn't bad to look at, but the last gossip blog she'd seen had him coming out of a restaurant with a model she'd recognized from her lingerie catalog. She simply couldn't compete with abs of steel and breasts of silicone. And she wouldn't even try.

A man like Jonah Flynn was of no interest to her, anyway. He embodied everything her mother, Pauline, had warned her about. Don't make the same mistakes as Cynthia did, she'd say. Her older sister hadn't died because of poor choices—a plane crash had done that—but when those choices came to light after her death, the family had been scandalized. Emma had grown up as her sister's polar opposite as a result.

If Tim was being absolutely honest with her, she'd bet that's why she got the job. Dee, although competent, was a tall, thin and attractive woman easily distracted by men. If Flynn even looked at her sideways, she'd be a puddle at his feet. Forensic auditors could not puddle. Emma probably wouldn't earn a second glance.

She eyed the neatly hung rows of clothing in her closet. Although FlynnSoft was a pioneer of the übercasual work environment, there was no way she was walking into that building while wearing jeans and flip-flops. Even if she stuck out like a sore thumb amongst the laid-back software designers, she was wearing one of her suits with high heels. Her sole concession to the casual environment would be leaving off the hosiery. Summer was just around the corner in New York and she preferred staying cooler in the heat.

She pulled a charcoal-gray suit and a light blue top from the rack and smiled in approval. There was just something about the crispness of a freshly starched blouse and a smartly tailored blazer that gave her a much-needed boost of confidence.

It was just the armor she needed to go into battle against Jonah Flynn.
Excerpts. © Reprinted by permission. All rights reserved.


Book Info:
Secret Identity. Secret Baby.
They'd worn masks! So after one wild night with a fellow Mardi Gras party guest, accountant Emma Dempsey never expects to see her mysterious seducer again. Her only reminders are a tattoo…and a positive pregnancy test.
CEO Jonah Flynn feels a strange connection to his beautiful new auditor. Her tattoo—identical to his own—explains why. They vow to keep things professional, even as desire tempts them away from their good intentions. But when everyone's secrets are revealed, will Jonah have to choose between his business, his lover and his baby?
Book Links:

Meet the Author: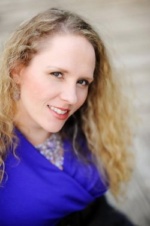 Andrea Laurence is an award-winning author of contemporary and paranormal romance. She has been a lover of reading and writing stories since she learned to read at a young age. She always dreamed of seeing her work in print and is thrilled to share her special blend of sensuality and dry, sarcastic humor with the world. A dedicated West Coast girl transplanted into the Deep South, she's constantly trying to develop a taste for sweet tea while caring for her collection of animals including a Siberian Husky that sheds like nobody's business.
Website | Facebook | Twitter |