Today it is my pleasure to welcome back Harlequin Medical author

Wendy S. Marcus

to HJ!
Thanks for the warm welcome, Sara! I'm thrilled to be here.
Wendy, for all of my readers who may not be familiar with your work, could you tell us a bit about yourself and your books?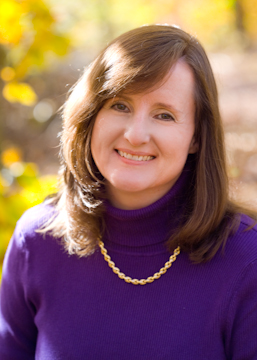 Sure thing. I write medical romance for Harlequin Mills and Boon under the tagline: These aren't your Aunt Mabel's medical romances. They're hot, sexy and fast-paced. My two January releases, Craving Her Soldier's Touch and Secrets of a Shy Socialite are my fourth and fifth published books. And while both stories are connected, they are written to stand alone.
What makes for a really strong romance novel in your opinion? Characters, the story, the emotional depth?
Great question! For me it's a mix of all three. Overall, the characters must be realistic, the story must be believable, and the emotions must be justified.
Which heroine, among your books has given you the biggest run for your money?
I'd have to say Roxie from The Nurse's Not-So-Secret Scandal. She is NOT your typical category romance heroine, and I love her for it! Roxie says what's on her mind, does what she wants, and doesn't care what anyone has to say about it – well, maybe she cares a little.
If you had to pick one book you read in 2012 that made an impression what would it be and why?
Oy! Hmmm. Okay. I just spent way too much time going through my Kindle and the books I've reviewed on Goodreads and have come up with Defiant by Pamela Clare. This is the first historical romance I've read that was set in the U.S. colonies. The hero is strong yet sympathetic. In order to save the heroine's life he makes a decision that may, in the end, get him killed. And when he's forced to take her virginity he tries so hard to be gallant. He is fierce and protective yet caring and thoughtful and everything a romantic hero should be. I absolutely LOVED this story.
 Wendy this book is going straight to my TBR thanks for the recommendation.
What's Next? Can you share a little of your current work with us?
Sharing my current work goes along with some news I've been sitting on. But now seems like a good time to share it! I'm currently working on a project for Entangled Publishing's Indulgence line. My working title is: The Night She Couldn't Regret and I'm extremely excited to be trying something new.
Wendy congrats on signing the Entangled book deal 🙂 You sure have been busy in 2012 seeing how you have two back-to-back new releases for the 'Beyond the Spotlight' series in 2013.
Tell us a little about the two books in this series Craving Her Soldier's Touch and
Secrets of a Shy Socialite
I think the Mills and Boon marketing department summed it up just right:
BEYOND THE SPOTLIGHT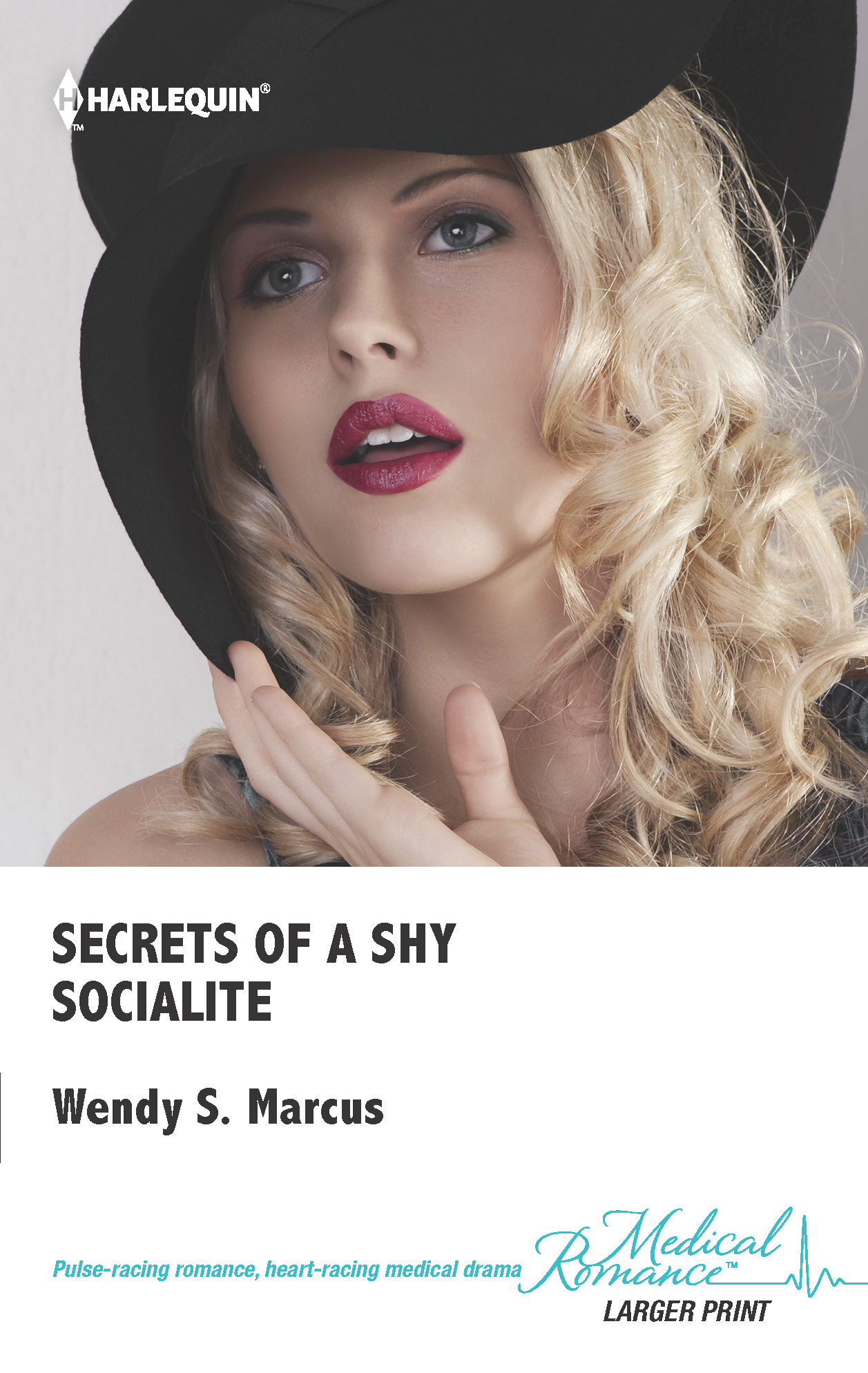 Uncovering the real Piermont sisters…
Identical twin nurses Jaci and Jena Piermont grew up in society's limelight but their glittering lifestyle hides dark secrets – money has never brought them love.
What these reluctant socialites want are men who can see past their wealth to the real women beneath…but they'll have to be very special to deserve these sisters!
In CRAVING HER SOLDIER'S TOUCH feisty Jacie comes face to face with a man from her past – and he's as dangerously delicious as ever!
Shy Jena is reunited with the father of her twins in SECRETS OF A SHY SOCIALITE…but what will happen when he discovers her greatest secret of all?
Sexy, glamorous and emotionally powerful – don't miss this thrilling new duet.
What was the inspiration behind Craving Her Soldier's Touch, did you face any challenges writing this story?
I love reading books with strong, military heroes who were injured in the war and had been thinking about writing one for a while. But once I got started I felt this story needed more than information I could obtain from online research. The challenge was I didn't personally know any active duty soldiers. So I set out to find someone with personal experience in the war in Iraq. Luckily the search turned out to be easier than I'd thought. A simple post on my author Facebook page and a friend put me in contact with her nephew.
If you had to pick your favorite scene from Secrets of a Shy Socialite which would it be?
That's a tough question because two scenes immediately come to mind. But since I have to pick one I choose the scene where Jena comes home from the hospital. Justin is all set to take care of his new family and everything goes wrong. Then, of course, that leads into my next favorite scene when Jaci finds out about Jena's surgery. I cried when I wrote that.
Giveaway: Wendy will be giving away one UK 2in1 edition of Craving Her Soldier's Touch and Secrets of a Shy Socialite.
To Enter giveaway: Please complete the Rafflecopter form below and post a comment to this Q: 
This is the first time I've ever opened a book with a sex scene. So what'd you think? Did it work for you? Did it make you want to read on to find out more about Jaci and Ian's story?
Would you please share an excerpt…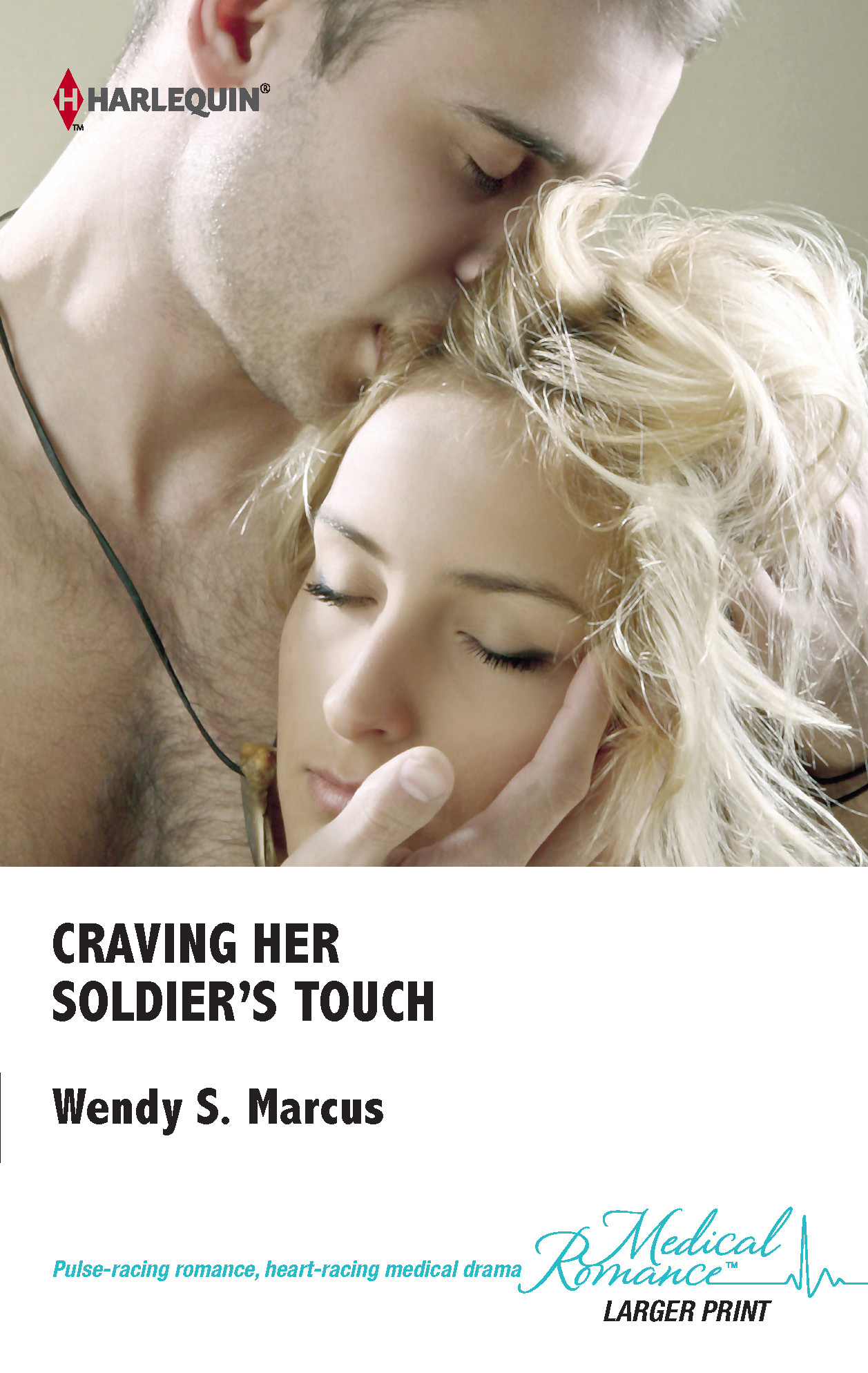 Since my excerpts for both books are quite long I'm going to share the link to my website where both excerpts can be read in their entirety. http://wendysmarcus.com/books/
What you won't find in the excerpts is this special sneak peek at the prologue for Craving Her Soldier's Touch.
This excerpt is intended for mature audiences only. If you're under age 18 STOP READING HERE!!!
Ian Calvin Eddelton, aka Ice to his army ranger buddies, looked up at the vision of blond-haired, blue-eyed, bare-skinned loveliness now straddling his naked thighs, her palms pushing down on his pecs, forcing his back into the plush sheets of her bed. As if a tiny thing like her could hold him down if he didn't want to be held down.

"You don't have to do this." He forced out the words despite his brain's best rationalizations to suppress them. A fun bout of banter turned sexual challenge had never resulted in either of them shedding their clothes before. He needed her to be sure.

Beautiful, determined eyes met his. "Yes. I do."

Looked like the woman who didn't want sex to ruin their friendship, and the man who didn't want friendship to ruin their sex, were both about to get screwed. Literally.

He caressed the smooth skin of her perfect ass, usually hidden by a pair of skimpy running shorts or some fitted designer duds, and eased her closer to Ian junior who stood tall, sheathed, and eager to explore her internal terrain. To learn the secrets of what gave her pleasure and exploit them until she screamed his name over and over. Like he'd bragged he could on their many long runs rife with blatant flirtation and sexual innuendo.

But, "Why?" Why tonight, of all nights, when he'd been trying to lure her into bed for months, when by this time tomorrow he'd be on a plane headed back to the war in Iraq?

She smiled. Damn she was beautiful. "Consider it my bit to support our troops."

Tease.

Ian ran his fingers along the outside of her firm thighs. "There are thousands of us." Rounded her hips, followed the curve of her narrow waist, up to her ribs. "You do this sort of thing often?" He slid his thumbs across her taut nipples.

She trembled.

"You," she lowered her luscious breasts to his chest and leaned close to his ear, "are lucky number one." She rocked her hips until she had him poised at her entrance.

The urge to tell her there'd better not be a number two, that she should mail out brownies and holiday cards instead, came out of nowhere. Because she could do whatever the hell she wanted. They weren't going together, would never be anything more than friends – although an ongoing friends with benefits type deal was looking mighty appealing from where he lay. Hooah.

He tilted his pelvis, gave her a small taste of what was to come. "So it turns out you're a sucker for a man in uniform after all."

"I'm a sucker for you, Staff Sergeant," she whispered, circling the perimeter of his inner ear with her tongue, sending rippling waves of arousal throughout his body. "And when you're lying on your cot in the dead of night, exhausted, your mind reeling from the events of the day, I want to be your oasis in the desert, the calm that relaxes you before you drift off to sleep." She lifted her upper body, shifted her hips, and took him deep. "I want you to think about us. Like this."

Getting himself to stop thinking about them like this was going to be the problem.

She rode him slowly, their eyes locked, their bodies in total sync. "I want you to fight hard and stay safe and look forward to the day I will welcome you home. Just. Like. This." She punctuated each of her last three words with a swift thrust of her hips before collapsing onto his chest, sliding her hands around his sides and hugging him. "I'm going to miss you."

An odd sensation squeezed his heart. At the same time, an unsettling concoction churned in his gut.

Could it be Guilt? Because, to avoid a protracted, teary goodbye, he would slip away as soon as she fell asleep.

Maybe remorse? Because he'd gone overseas and returned home enough times over the past ten years to know nothing ever remained the same. By the time he came home she'd probably be settled on one of the well-bred, successful business associates her brother seemed hell-bent on fixing her up with.

Or a hint of longing for what he could not have? Because he was career military and refused to put any woman through what his mother had suffered as the spouse of an active duty soldier.

Nah. A simple case of agita from his double order of farewell steak fajitas made more sense, since Ian Eddelton did not succumb to emotion. Ever. On the battlefield, emotion, distraction of any kind, gave an enemy the advantage, and got good men and women killed. On a personal level, emotion made men weak and vulnerable. Never again.

Ian flipped Jaci onto her back and took control, pushing all thoughts from his mind except how unbelievably amazing she felt beneath him, surrounding him, and how he was going to spend the next few hours in heaven…before he returned to hell.
***
To learn more about me please visit my website: http://WendySMarcus.com
Find me on Facebook | Tweet with me on Twitter | Let's talk books on Goodreads |