Today it is my pleasure to Welcome author
Reese Ryan
to HJ!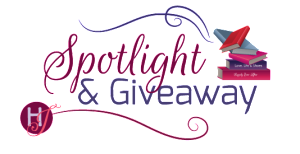 Hi Reese and welcome to HJ! We're so excited to chat with you about your new release, Seduced by Second Chances!

Hello HJ readers! I always love getting the chance to connect with you.

Tell us about the book with this fun little challenge using the title of the book: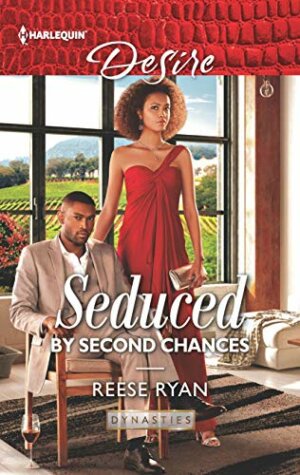 Sexy
Engaging
Diverse
Unexpected
Can't miss
Edge of your seat
Drama
That was surprisingly fun. 😉
Please share the opening lines of this book:
"Jessie Humphrey scrolled through her cell phone contacts and located the number she was searching for.
Her dream list of world-famous producers was a short one, but Chase Stratton reigned supreme. He'd worked with the top talent out there. Single-name artists at the pinnacle of their careers and critically acclaimed artists on the rise."
Please tell us a little about the characters in your book.
Jessie Humphrey is a singer-songwriter who has been writing for other artists for many years, but in recent years she's gotten the chance to also perform. Her songwriting career was spurred by the unrequited love of the man who is her older sister's ex.
Gideon Johns is a self-made real estate billionaire who owes his drive to the rejection of his ex and her family who believed that the boy from the other side of the tracks would never amount to much.
Please share a few Fun facts about this book…
The heroine, Jessie Humphrey, is a singer-songwriter whose star is on the rise. I'm a music junkie, so it was fun writing her songwriting and concert performance scenes.
Most of the story is set at an art deco style hotel on a vineyard in Napa Valley. I enjoyed learning more about the art deco style and popping those elements into the story.
The books in this series posed a unique challenge for all four authors (me, Karen Booth, Cat Schield, and Joss Wood) and we collaborated on this series more than I've had to in any of the other continuity series I've been a part of. We definitely bonded over the experience, and I look forward to future projects with these brilliant, talented authors.
What first attracts your Hero to the Heroine and vice versa?
Jessie is sweet and supportive with a big heart. Gideon has always valued that about her.
Gideon is smart, determined, loyal, and giving. Jessie first fell for him when she spotted him in a local movie theater while with her big sis.
The First Kiss…
"You're awfully quiet, Jess." Gideon set her bags down on the doorstep of his cottage, but he didn't open the door. "If you'd rather I walk you back to your room, I understand. You've had an exhausting day. You're probably ready to call it a night after everything that's—"

Jessie drew in a deep breath, clutched Gideon's tuxedo shirt and lifted onto her toes, pressing her mouth to his in a tentative kiss that built slowly. Gideon slipped his arms around her waist and hauled her body against his, the intensity of their kiss building.

Finally, she forced herself to pull away, her eyes fluttering open as they met his. "Does that answer your question?"
If your book was optioned for a movie, what scene would you use for the audition of the main characters and why?
I'd select the scene where the hero and heroine see each other for the first time in fifteen years in this slow burn romance. There's so much tension in the scene. He's enamored with her, missing their friendship, and trying to play it cool. She still wants him, but gives him a polite, but aloof reception.
"Hello, Gideon." Jessie finally acknowledged his presence, but she didn't remove her shades. "It's been a long time, hasn't it?"

"Fifteen years." He practically whispered the words as they exchanged an awkward hug.

He'd seen her PR photos on her cover and online. He'd even watched some of her performances on video. But nothing could prepare him for how stunning this woman was in person. Her creamy brown skin was flawless and her dark brown hair was pulled back into a sleek bun.

Jessie's high cheekbones and petite nose were reminiscent of her older sister's. Yet the similarities between the two ended there.

Gideon had always thought of Jessie as Geneva's little sister, which was why he'd reacted so poorly to Jessie's unexpected kiss that rainy afternoon nearly two years after Geneva had ended their relationship. He'd hurt her feelings, and they hadn't spoken since.

But that was then.

Gideon wouldn't dare reject a kiss from the woman standing before him now.
If your hero had a sexy-times play list, what song(s) would have to be on it?
Okay, we're going super-sexy with this one.
"Bed" by J. Holiday
"Motivation" by Kelly Rowland ft. Lil Wayne
"Untitled (How Does It Feel)" by D'Angelo
"Pillowtalk" by Zayn
"Spaceship Coupe" by Justin Timberlake
"Til the Cops Come Knockin'" by Maxwell
"Tonight (Best You Ever Had) by John Legend ft. Ludacris
If you could have given your characters one piece of advice before the opening pages of the book, what – would it be and why?
Buckle up, buttercup. It's about to be a bumpy ride.
What are you currently working on? What are your up-coming releases?*
My August release is Texas Cattleman's Club book, Off Limits Lovers (Texas Cattleman's Club: Houston). That will be my fifth release this year, though one is a re-release. I just submitted my March 2020 release, Secret Heir Seduction–another Texas Cattleman's Club book–to my editor. And I have three Bourbon Brothers books planned for release in 2020, which will complete the series.

Thanks for blogging at HJ!
Giveaway: 1. The Complete Pleasure Cove Collection (ebook, open internationally)
2. Signed, trade paperbacks of ENGAGING THE ENEMY (Bourbon Brothers) & HIS UNTIL MIDNIGHT (Texas Cattleman's Club: Bachelor Auction) — mailed to U.S. mailing addresses only.
To enter Giveaway: Please complete the Rafflecopter form and Post a comment to this Q:

I love that Jessie and Gideon find their way back to each other after fifteen years. Have you ever reconnected with someone from your distant past (romantic or friendship)?
Excerpt from Seduced by Second Chances:
Gideon walked over to the main building from his luxury cottage on the property and used his key card to access the workout facility. When he stepped inside, he was greeted by an angelic voice.

Jessie was running on a treadmill wearing a headset. Oblivious to his arrival, she was singing her heart out. Gideon couldn't help smiling. He'd always loved the unique, husky tone of her voice.

He was frozen where he stood as he surveyed her. Jessie looked incredible in her tiny workout shorts and racerback tank.

Long, lean brown legs that seemed to go on for miles. A curvy derriere and generous breasts that bounced slightly with each movement. Her dark brown hair was piled atop her head in a high ponytail.

After Jessie's icy reception the previous afternoon, he'd planned to avoid any further interaction with her. But seeing her now, he just couldn't walk away. Jessie had once meant so much to him. He thought he'd been important to her, too. He needed to understand what had changed.

He stepped onto the treadmill beside Jessie's. She was startled, but grabbed the sides of the treadmill and recovered mid-stride.

"I'm so sorry, I didn't… Gideon. Good morning." Once she recognized him, her demeanor shifted from open and friendly to polite but shuttered. She yanked the key from her machine and it ground to a halt. "I'll leave you to your workout."

Jessie turned to leave, but he caught her elbow as he'd done the day before.

"I know you have to prepare for tonight, but if you could just give me a few minutes."

"Why?" She looked at him defiantly.

"Because I need to know why it is that I couldn't have been more thrilled to see you yesterday, but you obviously don't feel the same."

Jessie tugged her arm free, but her demeanor softened, and he saw a glimpse of the sweet young woman he'd once adored.

A chill swept up his spine as her gaze met his.

Jessie was sexy and gorgeous. She had an incredible voice and a regal presence.

Any man would be attracted to her.

But what worried him most as he stared into those big, beautiful brown eyes was that the feelings he'd tried so hard to ignore came rushing back. Feelings he needed to shut down, for both of their sakes.
Excerpts. © Reprinted by permission. All rights reserved.


Book Info:
He's the one man she's always wanted…
Her sister's ex!
Gideon Johns inspired singer Jessie Humphrey to write her first hit about unrequited love. So when a star-studded event brings Jessie face-to-face with her former crush, sparks fly. But the handsome-as-ever real estate billionaire is still her sister's ex. Still off-limits. Still impossible to resist. Is she setting herself up for more heartache, or for her wildest fantasy come true?
Book Links: Amazon | B&N | Goodreads 


Meet the Author: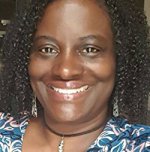 Reese Ryan writes red hot romance with captivating family drama, surprising secrets, and a posse of deliciously-flawed characters.
A Midwesterner with deep Southern roots, Reese currently resides in semi-small-town North Carolina where she's an avid reader, a music junkie, and a self-declared connoisseur of cheesy grits.
Website | Facebook | Twitter |