Today it is my pleasure to Welcome New York Times best-selling author
Catherine Bybee
to HJ!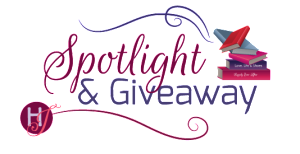 Hi Catherine and welcome to HJ! We're so excited to chat with you about your new release, Seduced by Sunday!

Always a pleasure to be here, Sara.

Tell us about the book with this fun little challenge using the title of the book:
I suddenly have a need to shorten the title of my book… LOL
Okay, here we go…
Seduced by Sunday
S is for Sexy: Val is a sexy Italian business man in need of the right woman in his life.
E is for Exciting: Exciting adventures are only a page away.
D is for Dangerous: Inviting the wrong people into your life can be dangerous.
U is for Unexpected: Just when you think you know what will happen, the unexpected erupts.
C is for Charismatic: Charisma isn't limited to the men.
E is for Eccentric: Wealthy players always have eccentric tastes.
D is for Drama: What Bybee Bride book is without drama?

B is for Beautiful: A beautiful island setting, with beautiful lovers…what's not to love?
Y is for Yearning: That butterfly feeling Val and Meg experience with every page.

S is for Seductive: Seduction in the form of a look, a touch…a taste.
U is for Undeniable: Undeniable attraction begins on page one.
N is for Never-Ending: The never-ending love of family, friends, and lovers.
D is for Desire: The attraction that spreads up Meg's spine when Val says her name.
A is for Always: The realization that this man…this woman…will always fill that space inside you you alone cannot reach.
Y is for Yours Forever: The happily ever after we desire with every romance we read.

What is the significance of the title: Seduced by Sunday
A Weekday Bride Book requires a day of the week in the title… however, a quote from the book explains it better.
"… I met you on a Monday, you enchanted me by Wednesday, and seduced me by Sunday."
Please share the opening lines of this book:
"If I ever decide to leave the matchmaking business, I'll have to consider taking up being a wedding coordinator." Meg Rosenthal lifted her fluke glass and smiled at the passing bride.

"If you planned this little party, you wouldn't be standing beside me sipping champagne." Eliza Billings, first lady of the state of California , rested a hand on her six months and counting baby bump.
Please share a few Fun facts about this book…
Many of the Bride series characters make an appearance.
Meg has a fan moment of her own.
Michael moves toward his own HEA…
This book will make you want to book your own island holiday.
What first attracts your Hero to the Heroine and vice versa?
Yet as his gaze fell on the heeled foot of the female passenger and slowly made its way up, he knew this woman was much more than just anything.
Her sundress, all polka-dotted red and cut in the style of the twenties, was anything but understated.
He swallowed, hard.
Val decided the slim fitting dress wasn't a sundress after all…it was something that belonged on Hollywood's glamour queens from days past.
He liked it…all the way from the top of her shapely knees—since when did he notice the shape of a woman's knees—to the slim belt at her waist. The cut of the dress emphasized her breasts…happy, healthy specimens that overflowed the bounds of cloth with just enough skin to make him a happy heterosexual male.
Without revealing too much, what is your favorite scene in the book?
This is the moment when Meg let's her guard down:
"Oh, my God, you're Jim Lewis."
Margaret had managed to cross the room in a breath. Only she wasn't looking at Val, she was looking at Jim with star-filled eyes.
"And you're my future wife."
Margaret Rosenthal blushed. Her cheeks grew crimson in a flash, her smile more radiant than Val had yet seen. The green-eyed monster known as jealousy smacked him upside the head.
"Holy crap. Seriously? I meet Jim fucking Lewis on Fantasy Island and I can't even take a picture?"
Jim let loose a belly laugh… and the man had a serious belly to offer a baritone that would rock Carnegie Hall.
"Those are the rules Miss…?"
"Meg. Holy shit."
She extended her hand, blushed even farther when Jim kissed the back of it.
"Meg? You just met him and he's allowed to call you Meg?" Val couldn't come up with anything else.
"I'm having a fan moment here, Masini. Let it go."
Val watched her fan moment and realized he was seeing the real Margaret Rosenthal. This woman…the one with the unfiltered tongue and wide eyes was the woman determined to make her way onto his island.
This woman Val wanted to know…thoroughly.
What do you want people to take away from reading this book?
That love will find you… You can't escape it!
Family isn't always about blood…it's about a bond people share.
What are you currently working on? What other releases do you have planned for 2015?
Treasured by Thursday… the final book in the Weekday Bride series will be released in August.
When you finish Seduced by Sunday…one HEA will remain.
Gabi.
But no worries, dear readers… the future will hold a Holiday Bride series.
I'm currently working on a new book in a new series that will come to you in 2016.

Thanks for blogging at HJ!
Giveaway:

Open Internationally – Two signed print copies of SEDUCED BY SUNDAY
To enter Giveaway: Please complete the Rafflecopter form and Post a comment to this Q:

Meg finds her love in a man completely opposite of what she believes she wants… What hero character type would be your complete opposite?
Excerpt from Seduced by Sunday:
"You sing like an angel, bella."
"You liked?"
He placed a quick kiss to her lips, pressed the full length of his body against hers. "You made love to the room with your voice. I was jealous of everyone there."
She lifted her knee against his leg and slowly slid it back down.
They stared into each other's eyes until their breathing eased and a few seconds of time passed.
He knew it wasn't the right time, felt it in his bones…but couldn't let the moment go without a confession. "I want you in my bed, cara."
Meg lifted her chin with a sharp breath. "Val…"
"I know…" he placed a soft kiss on her lips and drew back. "I want you there and I'm willing to wait."
A wide-eyed look of surprise filled her eyes before she pulled in her bottom lip. "We have too much at stake right now."
Val smiled and placed a finger over her lips to silence her. "I know."
With reluctance, he placed air between their bodies by moving away. He missed her, every soft curve, instantly.
Meg tugged at her dress, fixed the neckline.
Her fingertips brushed the edges of her breasts… a place he had yet to feel himself.
"You're staring, Val."
"Sei bellissima."
He moved his gaze to her eyes, felt her smiling at him. "It means, you're beautiful, cara."
"I'm sure there have been many beautiful women on this island."
He loved her moment of insecurity, relished in it until she looked away.
With one finger, he lifted her gaze back to his. "None as beautiful as you," he whispered. "None as beautiful as you."
Good God he was lost when she blushed.
Excerpts. © Reprinted by permission. All rights reserved.

Book Info:
She swore off love forever…but he just might change her mind.
The sixth sweet, thrilling book in the New York Times, USA Today, and Wall Street Journal bestselling Weekday Brides series from Catherine Bybee.
Meg Rosenthal: Matchmaker by day, realist by night, Meg is not about to get swept away by a charming, darkly handsome businessman in a designer suit. She's come to a beautiful secluded resort to evaluate the private island's potential for her agency, not to ogle its owner. But there's something about the magnetic man that's hard to resist, even for a woman who refuses to fall in love.
Valentino Masini: A successful and drop-dead sexy businessman, Valentino is used to having the finer things in life. Yet he's never wanted someone the way he wants Meg, who's stirring up a hurricane of trouble in his heart. But just as he decides to convince her to stay, someone else decides it might be time to get Meg off the island…permanently.
Book Links:

Meet the Author: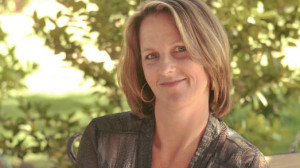 New York Times, USA Today, and Wall Street Journal bestselling author Catherine Bybee not only has experience writing about mending hearts, but she's also helped fix a few during her tenure as a registered nurse. These real-life experiences sometimes make their way into her books, giving her Weekday Brides and Not Quite series the personal touch that readers have come to adore. Born and raised in Washington State, she now writes full-time from her sunny home in Southern California.
Website | Facebook | Twitter |