Today it is my pleasure to Welcome New York Times bestselling author
Kristen Proby
to HJ!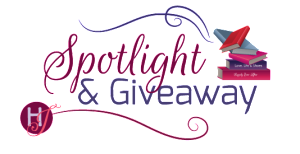 Hi Kristen, welcome 🙂
If you gave the characters from this book an opportunity to speak for themselves, what would they say about you?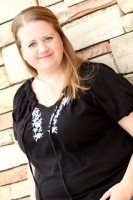 They would probably say I'm a task master, and I put them through way more drama than they deserved. But I would hope they'd thank me for it because it brought them together in the end!
In your opinion, what ingredients are needed to make up a good love story?
Chemistry, humor, affection. Lots of HEAT!
Let's talk about your newest release: Seducing Lauren
If you had to summarize the book for the readers here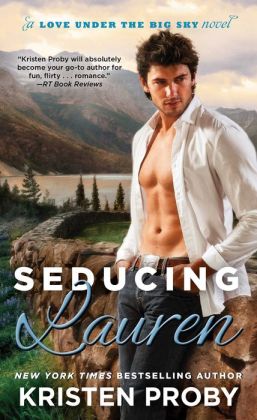 This is a sexy story about an attorney and the divorcee that comes to him for advice regarding her abusive ex-husband. He refuses to take her case because it would be a conflict of interest, given that he has his sights on wooing her. And woo her he does! In the best protective, nurturing way possible.
Please tell us about the characters in your book?
Ty Sullivan has lived in Cunningham Falls most of his life, and is an attorney with a rocky, bit of a bad boy past. Lauren Cunningham is a romance novelist, but has kept it a secret from her family and friends.
As you wrote your protagonist was there anything about them that surprised you?
So much surprised me about this book! The characters had such a rich, full back story, for both of them, that their dialogue and reactions to things constantly surprised me.
Please share a few fun facts about this book:
You can listen to the playlist here: http://www.podsnack.com/9578A6DBDC9/a13ag5395 I didn't crave anything specific when it came to food, but I did find that I had to write the book primarily at night. It seemed that's when Ty and Lauren wanted to speak to me.
Did any scene have you crying or laughing while writing it?
Yes, there were a few scenes that had me both laughing and crying, but the most difficult was the scene at the climax of the book where (SPOILER ALERT!)
Jack attacks Lauren.
Taking my glass with me, I turn the kitchen light out, and as I walk toward the stairs, there's a loud banging on my front door.
I grin to myself. Ty must have decided he couldn't wait any longer to see me and come over before work.
Without looking out the peephole, I unarm the alarm and swing the door open wide. "I was hoping I'd see you—"
I come up short when I see that it's an angry, snarling Jack standing on the porch.
"I f*cking hate you," he growls, and backhands me square across the cheek, sending me flying back into the foyer and the glass in my hand crashing to the floor. "Did you think I'd never find out?"
His words are slurred and I can smell the whiskey coming off him in waves as I try to scurry backward on my hands, unable to pull myself to my feet.
If your book was optioned for a movie, what scene would you use for the audition of the main characters and why?
I would ask the actors to use the scene in Lo's office, when she's texting Ty and being playful with him. I think it would show us the chemistry of the actors together, and how well they can flirt with each other without becoming intimate.
If you could have given your characters one piece of advice before the opening pages of the book, what would it be and why?
Be strong. It's going to be a bumpy ride, but it's going to be worth it in the end!
What are you currently working on? What other releases so you have planned for 2014?
I'm currently writing FOREVER WITH ME, the last installment of the With Me In Seattle series, which will release in early November. I also have a novella in the anthology BABY, IT'S COLD OUTSIDE from the Love Under the Big Sky series that will release in late October.
Where can readers get in touch with you?
I love hearing from readers! They can reach me on Facebook at www.facebook.com/booksbykristenproby or Twitter @handbagjunkie
Thanks for blogging at HJ!
Giveaway:

2 Print copies of SEDUCING LAUREN.
To enter Giveaway: Please complete the Rafflecopter form and Post a comment to this Q:

What kind of hero do you prefer? The bad boy? Millionaire? Fighter? Military man? I always love hearing what readers love in a man!
Excerpt
His eyebrows climb when he sees me.
"That all sounds good to me, Bill. I have to go. I just had something important come into my office. I'll be in touch next week."
I dump my purse in his visitor's chair, walk around his desk, and climb in his lap as he finishes his call.
"This is a nice surprise," he murmurs, and kisses me softly. My hands travel up the sleeves of his white shirt and wrap around his neck. I tangle his hair in my fingers and hold on as he takes the kiss deeper and then softens it again.
"I'm here to treat you to lunch."
"Oh, I wish you'd called." He plants his lips on my forehead and takes a deep breath. "I have an appointment in five minutes."
"I know." I grin up at him and feel my cheeks flush as I admit, "It's me."
He lifts his cell phone off his desk and checks his calendar. "You're Jenny Fisher?"
"Yeah. That's one of my characters' names."
He's grinning at me like I just told him I won a Pulitzer. "Where are we going to lunch?"
"Right here. It's being delivered in"—I check the time on his computer—"a half hour."
"What are we going to do for the next thirty minutes?" He buries his face in my neck, nibbling my skin softly and sending shivers through me.
"Well, I have this fantasy."
"Oh?" He leans back to look me in the eyes. "Do tell."
"Last night"—I slide off his lap and to my knees—"I told you that I wanted to kiss you here." I pull my index finger down the seam of his zipper and feel the hard ridge of his erection beneath his black slacks.
He pulls in a deep breath and watches me with narrowed, heated gray eyes. "You did."
"I want to do it here."
"In my office." It's not a question.
Book Info:
In the second book in the Love Under the Big Sky series from this USA TODAY bestselling author of the With Me in Seattle series, life in Montana gets spicy when a woman and her divorce lawyer sign off the papers—and sign on to love.
Now that his best friend, Josh, has happily settled down with his true love on a Montana ranch, small-town lawyer Ty Sullivan starts thinking that maybe single life isn't all it's cracked up to be. And when Lauren Cunningham's no-good ex-husband comes after her for an unexpected trust fund, Ty steps in to protect her. But soon he can't help but think of her as more than a client. Lauren's in no mood to jump into another relationship, so how can Ty convince her that her mistake wasn't getting married, but marrying the wrong guy?
Book Links:
Author Bio
Kristen Proby is the New York Times bestselling author of the Love Under the Big Sky trilogy and the self-published With Me in Seattle series. She lives in the Pacific Northwest.