Escape with these hot off the press 

SEPT

Romance Releases from 

Escape Publishing. 

Our mission: To connect readers all around the world with the stories they want to read.
We love romance, all romance, so when we imagined Escape Publishing, we imagined an imprint without restrictions, where romance readers can find the romance they want, in the style they want, at the length they want, whenever they want. In short, you want it – we've got it.
If it's science fiction, fantasy, contemporary, historical, erotic, gay romance, inspirational romance, urban fantasy, paranormal, or YA romance – or any mixture of the above, Escape Publishing's got it. We offer all levels of sensuality from the sweetest kisses to the hottest encounters. We offer different lengths, from short stories through novellas to full length novels. Our novels are standalone, loosely connected, or part of an ongoing series.
Escape Publishing is dedicated to bringing talented Australian voices to a global audience. All stories are DRM free, and available world-wide.
She Who Dares by Jane O'Reilly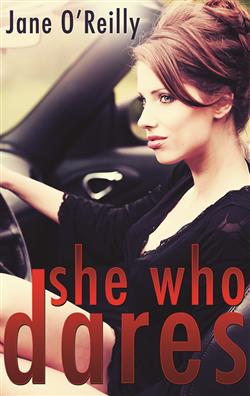 The Ugly Duckling meets Top Gear when a plain Jane mechanic comes face-to-face with the bad boy of rally racing…
Nic Sinclair spends most of her time hiding under the bonnet of a car. With her obsession with engines, a total lack of feminine wiles, and a stepsister who looks like Barbie, she understands that it's the safest place to be.
But when Nic's stepsister sells her half of their vintage car business and does a runner, Nic is forced to set down her wrench and deal with the fallout. Soon she's engaged in a battle of wills with her new business partner, superstar rally driver Sebastian Prince — a battle he dares her to win.
Adam's Boys by Anna Clifton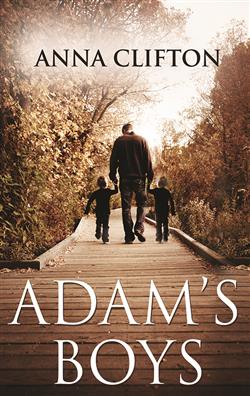 For fans of Kat Martin and Debbie Macomber comes a story of family and redemption…
Wrong girl — wrong time? Adam's fling with Abbie just weeks after the death of his wife may have been all wrong, but their time together gave him the strength to return home to his newborn son, Pete, and start their new life together.
Wrong guy — wrong time? Abbie's fling with Adam may have been all wrong, but their time together gave her Henry, the sunshine in her life, and, although Adam is long gone, Abbie can never regret the time they spent together.
But two wrongs don't necessarily make a right. Adam Cooper is back, and when he learns the truth about his unknown son, he is hell-bent on creating a home and family for his boys, even if it means blackmailing Abbie into taking part.
Abbie has scars from her own tumultuous childhood, and losing Henry would destroy her. But with only mistrust and pain to bind them, can she and Adam ever find a way through regret to love and the family they could be?
For Your Eyes Only by Sandra Antonelli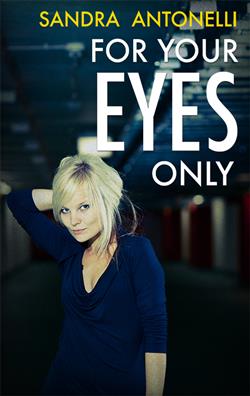 The smart-talking, quip-cracking, pop-culture addicted author of A Basic Renovation is back with a new romance for grown ups…
By day, Willa is a mild-mannered scientist; by night, she's on the trail of stolen classified documents. Technically that makes Detective John Tilbrook on her side, but Willa has secrets she can't share.
John is instantly fascinated by the new physicist on the block, even though Willa keeps her distance. A fan of coincidence and happy endings, John has plans for the secretive scientist with the wicked sense of humour.
But Willa has more than her heart on the line – her best friend is at the top of the suspect list for espionage, she's having trouble leading her double life, and somehow her hair just turned purple. As days speed past, Willa's life unravels as she struggles to come to terms with her unexpected feelings for a man she just met. John's a big fan of happily-ever-afters, but will he believe in love and happiness when Willa divulges the real reason she's in town? Will he break the law he's sworn to uphold — for love?
Love, Lust And Lies by Cathleen Ross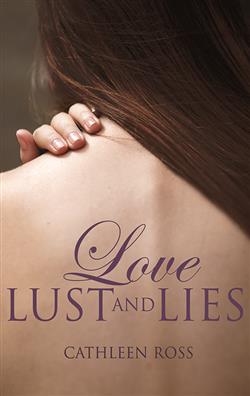 Family, friends, culture, and expectation clash in this heart-wrenching story of a broken marriage — and the battle to repair it.
Gabriella Vitadini thought she had the perfect marriage until her husband Tony stopped wanting her, and started wanting other women instead. Throwing him out of the house was the only thing she could do — how does she throw him out of her heart?
When a much younger man reminds her that she is still a desirable woman, Gabriella reminds herself that turnabout is fair play. But even a naughty fling can't eject Tony from her thoughts. What happened to their happy marriage? Why did Tony turn away from her? And is there any hope that they can find true love again?
Bonjour Cherie (Novella) by Robin Thomas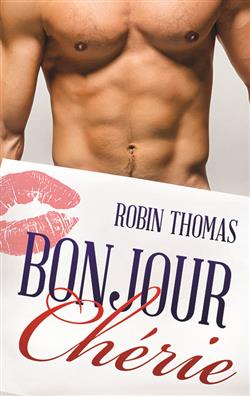 It's Paris or bust in this New Adult comedy of errors about seeing beyond the surface…
Beth Jenkins is into all things French — especially her French teacher, André LeBlanc. She's on the fast track to Paris and nothing will stop her, not even the very Australian Zach Mills, whose abs and attitude are a powerful combination. As she endeavours to catch André's interest, she also stubbornly ignores the growing chemistry with Zach.
But as mishap after mishap delays her dreams, Beth begins to learn that neither Zach nor André are quite what they seem. Will it be too late to win the one man who shows her that Paris is not the only destination worth planning for?
I Dream Of Johnny (Novel) by Juliet Madison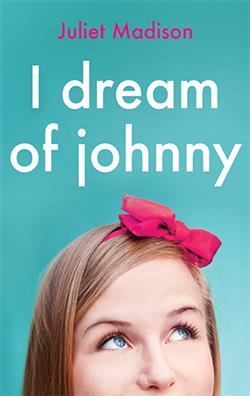 From the author of Fast Forward comes a story about three wishes, a high-tech genie in a lamp, and one very unfortunate typo…
Getting three wishes isn't all it's cracked up to be when an unfortunate spelling error in Mandy's high-tech magic lamp changes her wish for a Greek God to a Geek God.
His fashion IQ is in the negatives, he's clingier than cling wrap, and he has a penchant for breaking into song at inappropriate moments.
Before Mandy can request a replacement wish, she has to put up with him for twenty four hours, and the timing couldn't be worse — it's her friend's wedding day, her ex will be there, and the God of Geeks insists on coming along for the ride!
Detained by Ainslie Paton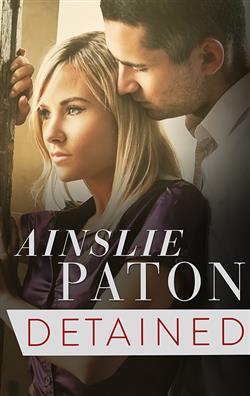 From one of Australia's hottest new authors comes a story about an international scandal, a billionaire, and a fearless reporter who might just save the day…
Confined in a cold, dull room in the depths of a Shanghai airport, a journalist chasing a career break and a businessman with a shadowy past play a game of truth or dare — deliberately not exchanging names.
They tell each other their most painful secrets and burning desires. One dare leads to a kiss and a wild night of illicit passion, setting off a dangerous sequence of events, bringing exposure and disgrace.
Only the brutal truth can save them. But it will also rip them apart. And it will take more than daring before they can build a new truth together.
In Another Life (Novella) by E.E. Montgomery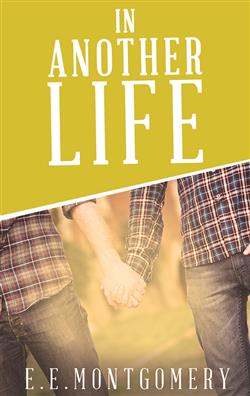 A moving short story about finding yourself, fixing past mistakes, and forevers…
When Eli was twenty-four, he thought he had it all: the job of his dreams, the man of his dreams, and a future that would last forever. But Mike had different plans, and he left Eli to follow them, breaking Eli's heart.
Eight years later, Eli and Mike cross paths, but a personal tragedy in Eli's life ensures any chance they had to reconnect slips away.
Eight years pass again, and Mike is back. Eli had finally started to hope that he could find happiness without Mike, but now he must make a decision: play it safe and risk living the rest of his life pining for the one man who made him feel whole, or risk everything on the hope that the third time is the charm.
Swift Runs The Heart by Mary Brock Jones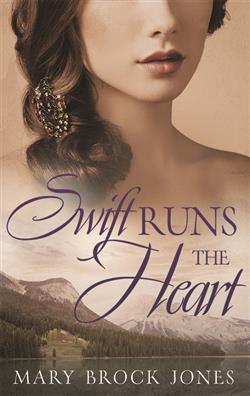 Both Geraldine MacKenny and Bas Deverill escaped to the goldfields in search of something — for him, a fortune; for her, independence; for both, freedom. Neither expected the fields to yield so much more.
1860s, Otago, New Zealand
Geraldine finds the life of a wealthy runholder's daughter stiff and constraining. On the goldfields, she has the opportunity to be so much more: independent, responsible, strong. But her freedom is short-lived when she is noticed by notorious bandit Black Jack MacRae — a man who is used to getting what he wants and who never takes no for an answer.
Cheerful, casual, uncommitted — that's the way Bas likes his life on the goldfields. He may be of aristocratic blood, but he thrives on the challenges of commerce and the freedom of the colonies. Rescuing a beautiful girl from the grasp of Black Jack MacRae, however, throws his whole life into turmoil. Geraldine seems to be a magnet for trouble, and the goldfields are a long way from civilisation. Taking her under his wing only makes sense, but Bas has no intention of letting her get any further under his skin. He might want to bed her, but that is no reason to risk falling to the prison bars of respectability — is it?
Giveaway: Thanks to Escape Publishing I will be giving away an e-galley of each the books listed above.
Bundle 1: She Who Dares by Jane O'Reilly + Adam's Boys by Anna Clifton + I Dream Of Johnny (Novella)
Bundle 2: For Your Eyes Only by Sandra Antonelli + Love, Lust And Lies by Cathleen Ross +  Bonjour Cherie (Novella) by Robin Thomas
Bundle 3: Detained by Ainslie Paton + Swift Runs The Heart by Mary Brock Jones + In Another Life (Novella) by E.E. Montgomery
To enter giveaway: Complete the Rafflecopter form below and 
Tell me which of these books caught your attention and why?
Aren't these Covers gorgeous 😉
Good Luck!
a Rafflecopter giveaway