Today it is my pleasure to Welcome author
Cathryn Hein
to HJ!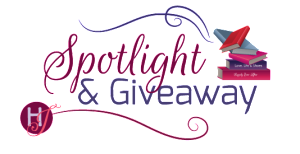 Hi Cathryn and welcome to HJ! We're so excited to chat with you about your new release, Serenity's Song!
To start off, can you please tell us a little bit about this book?: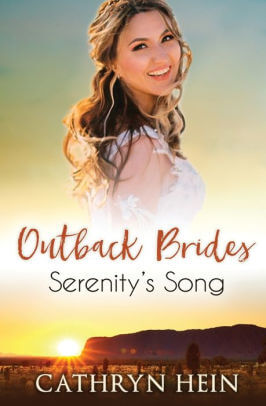 Serenity's Song is the sequel to my first Outback Brides story, Elsa's Stand. It's an enemies-to-lovers and forced proximity romance set in small-town Wirralong, and features bad-boy Jesse Hargreaves, who's returned home after yet another city scandal, and local beautician Serenity Strachan. Their bad start turns even worse when they're trapped in a cave-in that leaves them emotionally raw but helps them see each other's true natures. They'll have to learn to trust before they can love, and that doesn't come easy for either.

Please share your favorite lines or quote(s) from this book:
1/.
'Look, I'm really sorry,' said Jesse, spreading his hands. 'I didn't see you.'
'Didn't …' The girl gaped at him. 'I'm dressed in white!'
Not anymore she wasn't, but Jesse thought it wise to keep that to himself.

2/.
Even if he was a douchebag, a girl was allowed to perve.

3/.
'I don't know how you concentrate with him here,' said Marianne, jerking her head back at Jesse when Serenity caught up. 'I'd have to change my knickers every hour.'

4/.
'If I recall, it was you that said sleep was for sooks.'
'Did I? I can't remember. I was too busy being ravished.'
Ravished. He liked that word. It sounded exactly right. 'What can I say? I like ravishing you.'
What inspired this book?
Serenity's beauty rooms are housed in Wirralong's historic Tobacco Warehouse and Emporium, below which, and known only to few, run a network of secret cellars. When Jesse learns of them, he can't resist exploring, Unfortunately, he and Serenity become trapped underground when a tunnel roof collapses.
The Emporium's secret cellars were directly inspired by 'The Drives' at Seppelt winery in Great Western, Victoria, which I've visited a few times and always thought would be fantastic to include in a book.
Hand dug by local gold miners in the mid-1860s and stretching for three kilometres, 'The Drives' are the largest underground cellars in Australia and are still used for storing wine today. They're also home to an extraordinary (but harmless) fungus that gives them a unique atmosphere, and which I couldn't resist including in Wirralong's tunnels.
How did you 'get to know' your main characters? Did they ever surprise you?
Serenity first came into existence in Elsa's Stand, my first Outback Brides story. With her quirky hair colours, one-liners and music-bombing she became an instant favourite, and when readers demanded her story, I was happy to oblige. She's just as fun in Serenity's Song but it was nice to discover her vulnerable side, as well as how tough she can be.
Jesse also appeared in Elsa's Stand, although only in a few scenes. Even then, I knew by the end of writing the book that he and Serenity would get together. They fitted! But I was stumped for quite some time over how bad boy Jesse could be redeemed. It turned out that he wasn't as bad at heart as I thought.
What was your favorite scene to write?
The cave-in. That scene fell out of my fingers. I lived Jesse's panic and determination as he searched frantically for Serenity in the dark. It was exciting and emotional. I loved it.
'Serenity?' His voice sounded weak, muffled, as if the dust was deadening the sound waves. 'Nitty honey, I'm coming for you.'
Jesse scrabbled blindly on, feeling his way like a mole. He paused, hacked a cough into his jumper and assessed his situation. No question the rubble was getting higher. He eased around, freezing as a few rocks tumbled and crashed nearby.
He waited until the sound disappeared. The air remained troubled with painful creaks and groans. Jesse hated to think what they meant. More collapse or just the settling of the
wreckage?
It didn't matter. Nitty did. He had to make her safe.
He crept over rubble, probing crevices, lifting anything moveable, searching, searching, whispering her name on shallow breaths.
What was the most difficult scene to write?
Oh, that would be Serenity's and Jesse's meet-cute, which turned out not very cute at all for Serenity. I agonized over that – how to have Jesse accidentally do something awful but not so awful he couldn't be forgiven.
'Hey!' yelled Serenity, as the driver powered through the turn and didn't slow. Whoever it was either didn't hear her call or had to be blind. She had bright orange hair and was
wearing white, for God's sake.

With the car heading straight for her, it was either leap for the kerb or get skittled. Serenity launched, but as she took off her foot skidded on the slick road, costing her
momentum. The leap fell short. Her foot sploshed straight into the gutter at its deepest point. A whoosh of water shot up her trouser leg, causing her to yelp and stumble backward. Trying to keep balance, she windmilled one arm, the other fixed on her fast slipping box.
Would you say this book showcases your writing style or is it a departure for you?
I think this is very much my usual style, with plenty of humour and heart and showcasing my love for rural Australia.
What do you want people to take away from reading this book?
That people can be quite different to the person you see on the surface. There are depths to all of us.
And I'd love for everyone to finish Serenity's Song with a big smile and a warmed heart, and an unrelenting itch to visit Australia!
What are you currently working on? What other releases do you have planned?
I'm currently working on a full-length outback romance and suffering a terrible crush on its hero. I also have a couple of short country romance novellas I'm playing around with and hope to release early next year.
Thanks for blogging at HJ!
Giveaway:

An ebook copy of Serenity's Song & 3 Tule ebooks of your choice
To enter Giveaway: Please complete the Rafflecopter form and Post a comment to this Q: Serenity has an encyclopedic knowledge of pop music and loves to play specific songs to tease or cheer up her friends. What's your favourite happy-place song and why?
I have several but one of my favourites is 'It's Beautiful' by Australian band Spiderbait. That song always leaves me grinning and bopping.
Excerpt from Serenity's Song:
The message hit Jesse's phone like a grenade.
I miss you read the text, but it was the accompanying photo that exploded raw feeling through Jesse's insides. Merisa in a kittenish pose, her head tilted to the left and long hair roped over one shoulder, lush lips pouted like a sooky child. She'd squeezed her hands and arms together in front of herself to deliberately push up her cleavage, well on show thanks to a thin, scooped singlet top. She regarded Jesse with soft wide eyes, feigning innocence she'd never possessed.
Desire burned with savage intensity for several heartbeats before bitterness snuffed it out, leaving nothing but a cold void.
Jesse flipped his phone onto the coffee table. He sank back, fingers pinching hard at his bottom lip. The football game he'd been watching continued on the television screen, figures moving in a blur.
He felt his dad's gaze skim his face, concern tightening his mouth. Or maybe pity. Jesse hated both.
Heat flared once more. The heat of anger. The heat of want.
The heat of betrayal.
He jerked upright. 'I'm going out.'
Fraser Greene regarded the coffee table and Jesse's phone with a furrowed brow. 'You sure that's a good idea?'
Jesse shrugged and snatched up his phone. Most likely it wasn't, but he was too frazzled to stay at home, jittering in front of the telly. He needed to move. To expel the caustic emotion threatening to eat him from the inside out.
Fraser said nothing for a long moment, then he lifted his gaze from the empty space on the coffee table to Jesse's. 'She's not worth it, son.'
'I know.'
Fraser absorbed that. Finally, he nodded. 'Be careful.'
'I will.'
Jesse drove into the city. He probably should have caught an Uber or taxi, but being behind the wheel made him feel more in control, and he'd been feeling out of it since Merisa's message came through.
Why was she doing it? She had to know how much she was hated. By Jesse. By his father and brother. She'd sold them all out when she went to the media with her tell-all stories about loving a son of Fraser Greene.
Except she'd never loved him. Even Jesse, who'd been blind with adoration, could see that now.
The city lights flashed past, bright and garish, like warnings. He exited the freeway and wound into the city. Melbourne's central business district was conveniently laid out in an offset grid, making navigation simple. Jesse knew where he was going anyway. He'd been a regular at XS nightclub in the months before the shooting, Merisa tucked against his side, him showing her off. A prize he couldn't crow enough about.
The XS bouncer recognised Jesse and used a radio to call for a valet. Jesse handed over his keys and headed for the entrance, glares from the long line-up of patrons waiting to get in hot on his back. Another night, Jesse would have grinned his superiority, but it'd been a long time since he'd felt superior about anything, least of all priority access to a nightclub.
Or maybe the glares were simple hatred. Merisa had managed to make him and his family look hateful enough with her tales of bullshit.
He nodded to the stunning woman guarding the inner door. Her face was studiously non-judgemental. Given the people who frequented XS, she and her colleagues couldn't afford to be anything else.
House music pounded Jesse's ears as he pushed through the crowd. Saturday night meant the beautiful were out in force. Girls in skimpy, spangled clothes and skyscraper heels, their hair smooth and styled, make-up artful.
Heads turned as Jesse worked his way to the bar. He nodded at those he knew and ignored the others, especially the ones who kept their eyes on him as they lowered heads to share gossip.
The barman greeted him by name and reached for the vodka. Jesse shook his head and pointed to the low-alcohol beer tap. He scanned the room as he waited for his drink. Women vied for his attention, some with brazen come-on smiles, others feigning shyness. They weren't what he was after.
Truth was he had no idea what he was after. Or even why he was here.
Jesse paid for his beer and wandered. Acquaintances clasped his shoulder in greeting or shook hands. Jesse made small conversation. It was too hard to talk over the music and they were all too aware of what wasn't being said. When women sidled over or the conversation ran out or threatened dangerous territory, he moved on.
He found a less-crowded spot at the back of the room and leaned against the wall, watching. Searching.
She wasn't here. Of course she wasn't. The photo had been sent from her bedroom. Jesse had recognised the photo collage on the wall—Merisa posing with friends, with her soccer team, her uni mates. With him.
He tensed his jaw against the urge to open his phone and zoom in on her photo to check for gaps in the collage where his image used to be. It wouldn't do him any good.
Jesse rubbed his jaw. Being here wasn't doing him any good either. The bitterness, the loneliness seemed worse in the crowd.
A group of girls came off the dance floor, glittery and glossy, intoxicated with drink, laughter and their glorious youth. One of them spotted him. Merisa's friend and soccer teammate, Violetta. She twinkled her fingers, spoke to the girls she was with, and headed to him.
She kissed Jesse's cheek in greeting and leaned her shoulder against the wall next to his. She was long, lean and very blonde, and wearing a thigh-high orange dress that showed off her sporty body. A tiny silver handbag barely big enough for a mobile phone dangled from her fingers, matching the thin sparkling straps of her stilettos.
'You look miserable,' she said, thick lashes beating in what he supposed was sympathy, but could have been mockery for all Jesse knew. 'Missing Merisa?'
Jesse didn't answer.
'I know she misses you.'
That earned her a snort. He took a gulp of beer, wanting to stay silent, unable to. 'She tell you that?'
'She did, as a matter of fact.'
Jesse would have laughed if he wasn't so bitter. Missing someone required a heart and that was something Merisa didn't have. He kept his eyes on the crowd. Violetta would get the message eventually.
Violetta leaned closer. 'She said you're still refusing to take her calls.'
Jesse's lip curled. If his pulse wasn't revving like a Formula One car, he'd have laughed at the gall of her.
'You want her to beg, is that it?'
That did make him laugh, although it was edged with acid. 'I don't want anything from her.' Or Violetta either, but as far as he knew she'd never sold him out to the papers. Probably because she had nothing to sell. Violetta had only visited Fraser's Middle Park home once and then Fraser had been out, and Jesse had never spoken of his notorious father to Merisa's friends, even when they'd probed.
To Merisa though, he'd poured out his feelings. Not just about Fraser, but about his eccentric, obsessive mother, Kate, and his taciturn, equally obsessive brother, Jack. She knew all his secrets, all his pain.
And she'd valued none.
Violetta gave an exaggerated sigh and poked him in the chest with a silver painted fingernail. 'You're hard work.'
His gaze landed steadily on hers. 'You don't have to hang around.'
Violetta slapped her palm to her chest and feigned a stagger. 'You wound me, Jesse Hargreaves.'
He smiled, despite himself. Violetta had always been fun. She was beautiful too, in a painted doll-like way. That kind had never really appealed to Jesse and was why Merisa had caught his eye so easily. She'd seemed natural, unaffected and she was smart, studying to be a lawyer. He'd been so attracted he'd even enrolled to study law too and been doing well.
Another part of his life now in ruins.
Jesse's smile shrank back from where it came.
Violetta made a strange breathy squeaking noise. Jesse ignored her and took another gulp of beer. It was probably disappointment that his amusement hadn't lasted. Like he cared.
'Jesse,' she said, holding out her tiny handbag, 'would you be a darling and mind this while I go to the loo?'
Jesse regarded the handbag like it was a cockroach.
'It'll only be for a few minutes. The loos are totally foul and I don't want to risk hanging it on the door. There's been thefts lately.'
'Yeah, okay.' He took it, letting it hang by his side out of view.
'You're a doll. Thanks.' She kissed his cheek and disappeared.
Jesse stared broodingly at the dance floor until his attention was caught by a rippling through the crowd. He frowned as the ripples grew more agitated, then he recognised the blue caps of the police.
'Shit,' he muttered, sculling the last of his beer and dumping the glass. He scanned for Violetta and found no sign of her. He contemplated the handbag. He couldn't just leave it. It probably had her keys and ID inside. He hunted for her friends but they'd disappeared.
He slumped against the wall with his arms folded, pissed off that he'd have to wait. Raids were a pain in the arse. Jesse ought to know. He'd been caught in enough.
A sniffer dog burst through the crowd, tail wagging. His handler watched him closely. Jesse didn't move. This time he had nothing to hide.
The dog trotted toward him. Jesse nodded at its handler and checked again for Violetta while the dog inspected him. Where the hell was she?
The dog sat and stared up at Jesse.
His heart thudded. No, no, no. This could not be happening. He had nothing on him, and that was a life he'd given up. Fraser's solicitor had made it clear the last time Jesse got into trouble that he couldn't afford any more missteps.
He stared at the copper in dismay, a bloke he'd encountered before. A decent sort. They'd even shared a joke or two. Jesse spread his hands. 'I don't have anything.'
'Not what the dog says.'
'The dog's wrong.' Then he felt the bag swing from his fingers. He closed his eyes, his head hitting the wall with a thud. Violetta. 'It's not mine. I'm just minding it.'
'Uh huh.'
'It's the truth.' But he knew he was wasting his breath.
How could he have been so stupid? Fraser would kill him for this. As for Jack … Jesse didn't want to think about what Jack would say. His reconciliation with his older brother was still fragile. Jesse's last arrest had caused him to miss their mother's funeral and if the shooting hadn't brought them together, they'd probably still be alienated.
'Jesus,' said Jesse, scraping his hand down his face.
The copper seemed to feel some sympathy. 'Thought you of all people would have learned by now you can't trust women.'
'Yeah, you'd think, wouldn't you?'
But it wouldn't be a mistake he'd make again. He'd had his final lesson.
This time, Jesse was done for good.
Excerpt. © Reprinted by permission. All rights reserved.


Book Info:
He's got a history of bad decisions—is he finally about to make the right one?
Jesse Hargreaves can't outrun his notorious bad boy reputation. Betrayed by a woman he trusted, he retreats to his hometown, Wirralong, to serve as his brother's best man and rebuild his life. But change isn't easy, and it's even harder when Jesse has to fight his fierce attraction to the maid of honour—a woman well aware of the darkness in his past.
Beautician Serenity Strachan's flippant one-liners and vibrant hair colours are armour to protect her fragile heart. She's always crushed on Jesse, but she's determined to keep him and his sordid past at an arm's length. That's easier said than done when Jesse asks Serenity to help renovate an old property. And when they're trapped underground in a tunnel cave-in, their emotional barriers fall faster than the tunnel walls.
When rescue arrives, they question their new emotional intimacy. Can Serenity trust this new Jesse with her heart? And can Jesse trust that Serenity will ignore the lure of a fortune to keep his secrets safe?
Book Links: Amazon | B&N | iTunes | Kobo | Google |


Meet the Author:
Cathryn Hein is a best-selling author of rural romance and romantic adventure novels, a Romance Writers of Australia Romantic Book of the Year finalist, and a regular Australian Romance Reader Awards finalist.
A South Australian country girl by birth, Cathryn loves nothing more than a rugged rural hero who's as good with his heart as he is with his hands, which is probably why she writes them! Her romances are warm and emotional, and feature themes that don't flinch from the tougher side of life but are often happily tempered by the antics of naughty animals. Her aim is to make you smile, sigh, and perhaps sniffle a little, but most of all feel wonderful.
Cathryn lives in Newcastle, Australia with her partner of many years, Jim. When she's not writing, she plays golf (ineptly), cooks (well), and in football season barracks (rowdily) for her beloved Sydney Swans AFL team.
Visit cathrynhein.com and sign up to her newsletter for a couple of free short stories to enjoy over a cuppa, plus all the news on upcoming book releases, exclusive content, giveaways and more.
Website | Facebook | Twitter | Instagram | GoodReads |