Today it is my pleasure to Welcome romance authors 

P. A. DePaul & Julie Ann Walker

 
to HJ!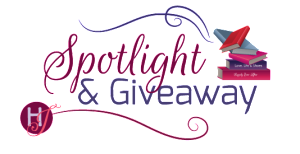 Hi PA & Julie and welcome to HJ! We're so excited to chat with you about your new release, Shadow of Doubt!
Julie Ann Walker Interviews PA DePaul
JAW: Hi everyone! *waves* I'm delighted to be on Harlequin Junkie talking to PA DePaul! PA and I both have books coming out soon, and what better way to celebrate than to sit back, grab a cocktail, and girl gab about all things romantic suspense? Ready? Here goes!
Let's start with inspiration. The author who inspired me to start writing about tough military heroes was Suzanne Brockmann. Her Troubleshooters series is da bomb! I've reread each book at least a dozen times and they never get old. Which author/authors inspired you start writing romantic suspense, PA?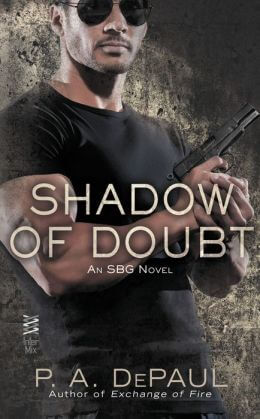 PAD: Great question! But first *holds up super fun-shaped glass* I'm not sure what you put in this peach-colored concoction but it's sweet and yummy! *Tips glass at Julie Ann and sips* Okay. Romantic Suspense inspiration. I'm going to have to agree with you on who first inspired me to love this genre so much. Suzanne Brockmann's Troubleshooters series is off-the-chain.

JAW: Let's talk turkey about research. Between you and me, getting the details right when it comes to warfare and weapons can be a real challenge. I rely on the soldiers at my local USO – where I volunteer- and online chat forums. How about you, PA? How do you "keep it real" when it comes to all those little deets?
PAD: Luckily I have a few people I can go to when I really want to get specific. My father is a retired Marine and police officer so he's usually who I start with first (Imagine this scene and you'll see why I start with him—Me: "Excuse me, Random Officer/Military Man, I need to shoot someone and they have to bleed really bad but not die…" RO/MM: "Turn around, put your hands behind your back, and stack your wrists.") I've also been fortunate enough to attend the Writer's Police Academy and through this awesome three-day event now have one the best snipers in the country as a contact (seriously) as well as a host federal, state and local law enforcement experts and a military family with a member in every branch.

JAW: Moving on to process. How do you write your books, PA? Are you a plotter? Do you have an outline of your story before you begin? Or are you a pantser who just shoots from the hip? Me, I'm a pantser who wishes she was a plotter. I would love to be organized when it comes to writing. Alas, I am not. *sighs*
PAD: LOL! When I first met you, I pulled out my color-coordinated notebook with each color designating something pertaining to the story (MUST put in, "What-if scenarios," Scenes that hit me when I wasn't near my computer, Brainstorming, Characters, and Expert Interviews). So I'd have to say I'd call myself a "Plantser." I plot and outline only up to a point. I like the story to surprise me but my OCD won't allow me to go completely wild and not have at least a clue where the book should go.

JAW: And no discussion about romantic suspense would be complete without asking the age-old question: boxers or briefs? LOL! I'm a briefs girl myself. I like for my heroines to see what's in store for them. *wink, wink* *nudge, nudge* What about you, PA?
PAD: LOL! Definitely a must have question on the list. *Peers at empty glass* Huh, someone drank it all. *blushes* Guess that would be me. To answer the question, I'm kinda partial to the boxer briefs. I'm with you, the heroine should see what's in store for them.
JAW: Last but certainly not least, tell us about your current release, PA! I've read it and loved it. But I'll let you give readers here the skinny on SHADOW OF DOUBT! Tell us what it's all about!
PAD: LOL! We'll blame the alcohol! J Thank ya, Julie Ann for taking the time to read it. So glad you loved it!! For Shadow of Doubt, SBG #2 we get to experience Cappy and Michelle's story. I will admit these two don't have it easy but they get a second chance at happiness. Yay!!

Thanks for blogging at HJ!
Giveaway: 

 A Digital copy of Shadow of Doubt. 
To enter Giveaway: Please complete the Rafflecopter form and Post a comment to this Q: 

Extending the Q to the readers here… Ladies boxers or briefs… Why?
Book Info: Shadow of Doubt (SBG #2) by P.A. DePaul
Series: SBG
Book: Shadow of Doubt, SBG #2
Published: April 21, 2015
Publisher: Penguin Intermix
Format: ebook
Genre: Romantic Suspense
 
When her secretly filmed tryst shows up on the internet, Michelle Alger goes on the run. She has no choice. Not only was her one-night stand the son of a US senator, but he's been murdered—and she's the number one suspect. With both the senator and an avenging drug lord on her trail, her life is in danger. There's only man she can trust. He saved her once, but will he still be her hero six years later?
Captain Jeremy Malone and the rest of Delta Squad have the senator's order: find the mystery woman who killed my son. But to Jeremy, she's no mystery. Six years ago his team of Green Berets rescued her from the torturous clutches of a Colombian cartel, and he's never forgotten her. His personal and covert mission: find Michelle before anyone else. When he and Michelle do meet again, the sparks are explosive and consuming. They're also dangerous as hell.
Because with each new bit of evidence, Jeremy suspects that Michelle's innocence may be a ruse—a beautiful trap set by a woman who has even more secrets yet to bare.
 
Purchase Links: Shadow of Doubt: Amazon | B&N | Kobo | BAM | iTunes | Goodreads
 
 
About the Author: PA DePaul
P.A. DePaul is a multi-genre romance author including paranormal fantasy and romantic suspense. She originally hails from Carroll County and Baltimore County, Maryland, but also lived in Macon and Warner Robins, Georgia. She currently resides in a beautiful community just outside Philadelphia. Exchange of Fire is the first novel in the SBG series with the second novel, Shadow of Doubt, releasing April 2015
 
Website | Facebook | Twitter | Goodreads | Pinterest
 
Book Info- Way of the Warrior Anthology w/ Julie Ann Walker
 
Book: Way of the Warrior Anthology
Published: May 5th, 2015
Publisher: Sourcebooks Casablanca
Format: ebook, print
Genre: Romantic Suspense
 
EIGHT PASSIONATE LOVE STORIES ABOUT AMAZING MILITARY HEROES BY BESTSELLING AUTHORS: Suzanne Brockmann, Julie Ann Walker, Catherine Mann, Tina Wainscott, Anne Elizabeth, M.L. Buchman, Kate SeRine, Lea Griffith
 
To honor and empower those who've served, all author and publisher proceeds go to the Wounded Warrior Project.
 
Purchase Links: Way of the Warrior: Amazon | B&N | iBooks | BAM | Goodreads
 
 
About the Author: Julie Ann Walker
Julie Ann Walker is the New York Times and USA Today bestselling author of award-winning romantic suspense. Her books have been described as "alpha, edgy, and downright hot." Most days you can find Julie on her bicycle along the lake shore in Chicago or blasting away at her keyboard, trying to wrangle her capricious imagination into submission.
Website | Twitter | Facebook
 
Tour Wide Giveaway!
 
There are 4 prize packs being given away during the tour!
 
Grand Prize– one ecopy Shadow of Doubt (via NetGalley), an SBG T-shirt, and a signed paperback of Full Throttle.
2nd place–T-shirt and a $5 gift card
3rd place–T-shirt and a $5 gift card
4th place– T-shirt and a $5 gift card