Today it is my pleasure to Welcome author
Christine Feehan
to HJ!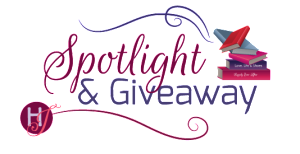 #1 New York Times bestselling author Christine Feehan returns to her scorching-hot series starring a Chicago crime family that has built its empire in the shadows…
Please summarize the book for the readers here: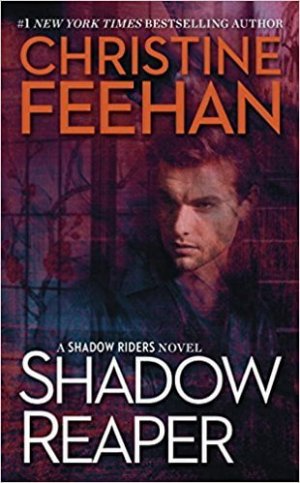 Shadow Reaper is about family and protecting those you love. It's about retribution, revenge and redemption. When Ricco Ferraro was young a tragedy during his training left him with a terrible secret. Now, that secret has come back in the form of Mariko who is linked to his past and now to his future.
Mariko is a Shadow Rider with a mysterious agenda and when their shadows meet, everything changes and they are tied by more than just their shared history. Someone is looking to make Ricco pay, either with his life or the life of someone he loves. The Ferraro family is under attack and someone must pay the reaper.

Please share the opening lines of this book:
"Ricco Ferraro wanted to punch something. Hard. No, he needed to punch something—or someone—preferably his brother."
Please share a few Fun facts about this book…
Ricco is immersed in the art of Shibari, but isn't interested in bondage.
The heroine is also a well-trained Shadow Rider.
There is one family of Shadow Riders that mete out justice to other Shadow Riders.
Please tell us a little about the characters in your book. As you wrote your protagonist was there anything about them that surprised you?
Ricco ended up being different than what I originally thought. At first I imagined he'd be dark, dominant and edgy, and though he is, he's not that way with Mariko. He's still alpha, but in a different way than his brother, Stephano. I was surprised to find that he was close to throwing his life away before he met her. And she surprised me because she broke my heart.

Where did you come up with the idea for shadow riders? It's a very unique psychic talent!
Several years ago I was outside in the yard enjoying the sunshine, watching the shadows move with wind-blown trees and tall plants. I realized that, with some of the larger shadows, I couldn't see inside them; they were too dark. So, of course my mind wandered into the "what if" of what could be hiding in the shadows and then I wondered, what if something, or someone, could travel in the shadows. The idea of Shadow Riders was born from that one moment. That one "what if".
If your book was optioned for a movie, what scene would you use for the audition of the main characters and why?
I would want a scene where the two main characters have to be vulnerable with each another just as they have to be strong themselves. The chemistry would have to be just right. A scene with the Shibari, where they both have to give a little of themselves, I think would be a great audition scene. Not so much for the art of it, but for the emotion it brings out in both of them.
Do you do any research for your paranormal series? If so, what kind of research?
I do research for all of my series. For Shadow Reaper I had to learn about Shibari, which is art done with rope and the human body. I spoke to several rope masters and to models and I read several books on the topic. Then I took a one-day class on Shibari in San Francisco.
What are you currently working on? What other releases do you have planned for 2017?
Right now I'm working on Leopard's Blood, the newest novel in my shifter series. Shadow Reaper releases on May 30th, the Power Game paperback releases on June 20th, the Dark Carousel paperback is out on July 25th, Dark Legacy comes out on August 5th and, finally, Leopard's Blood, releases on October 24th.

Thanks for blogging at HJ!
Giveaway:

Print copy of SHADOW REAPER (Shadow Riders Novel) by Christine Feehan
To enter Giveaway: Please complete the Rafflecopter form and Post a comment to this Q:

What would you do if you had the power to travel through shadows?
Book Info:
Billionaire playboy Ricco Ferraro knows no other life. Being a shadow rider is in his blood—but so is a haunting desperation stemming from the secrets of his dark past. His recklessness puts not only his life at risk, but also the future of his entire family. To save them all, he must find a woman who can meet his every desire with a heat all her own…
Just when Ricco has given up hope, he meets her—a mysterious woman whose shadow connects with his. She's someone looking for a safe haven from the danger that has stalked her over the last several months. In Ricco's embrace, she finds one. But the darkness in which they so often find sanctuary can also consume them…


Meet the Author: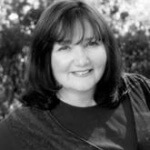 Christine Feehan is the #1 New York Times bestselling author of the Dark series, the GhostWalker series, the Leopard series and the Sea Haven series. She lives in northern California. Visit her online at chistinefeehan.com, twitter.com/AuthorCFeehan, and facebook.com/christinefeehanauthor.